It's no secret that we here at Atwood Magazine love the guys in LANY. Over the last two years, we have had nearly every type of article on them, from a today's song, to an EP review, to a full feature interview. They've captured our ears and our hearts, and we have continued to be excited and impressed by every effort they've put forth.
Today, June 30, LANY finally did what we've all been waiting for: they put out their debut album (Interscope/Polydor). And, as expected, they did not disappoint. The illustrious self-titled debut comes at a peak moment in the band's career; after playing nearly every festival you can think of, releasing three EPs, supporting heavyweight acts like Troye Sivan, Ellie Goulding, and John Mayer, and selling out their own headlining shows across the globe, fans were anxious for a LANY full-length.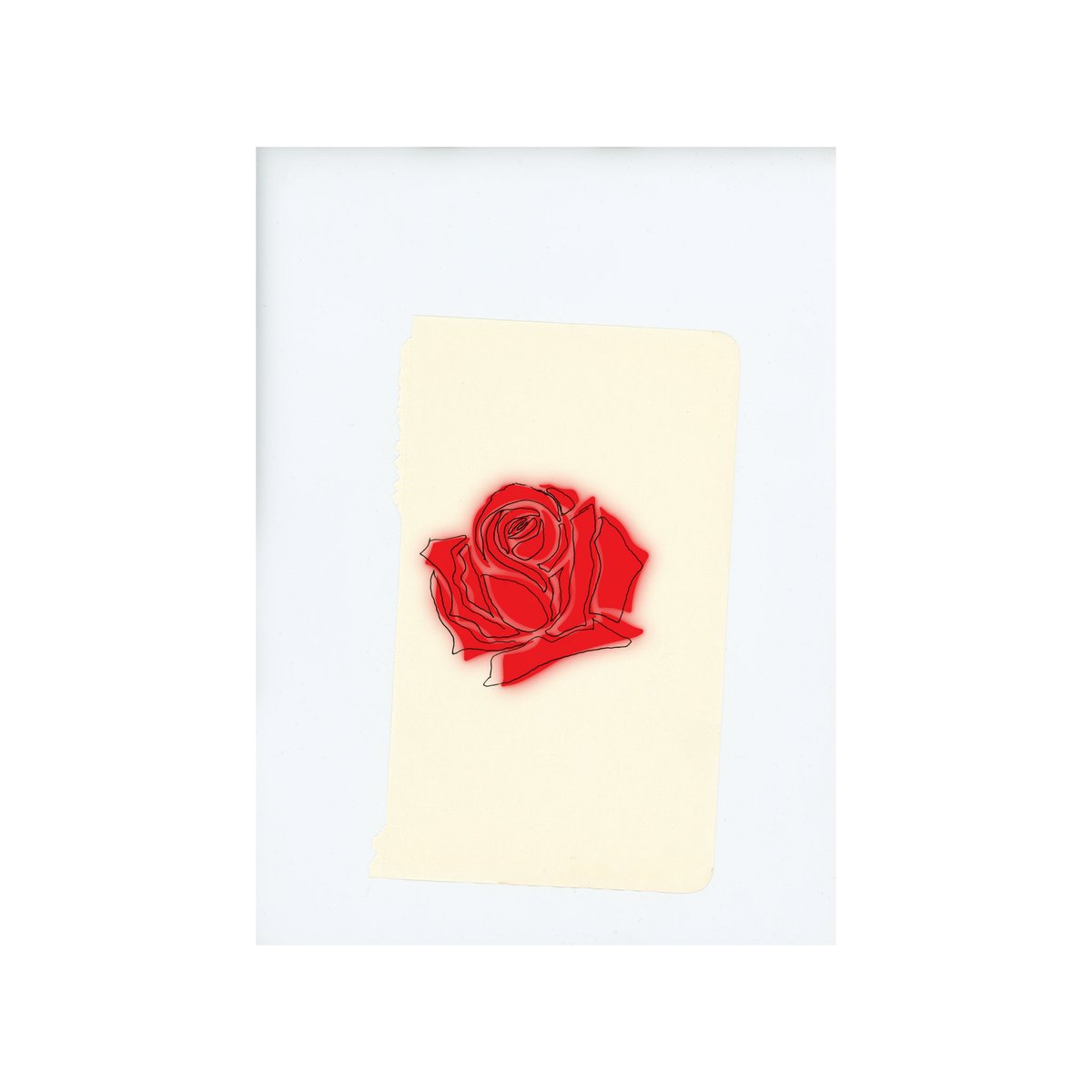 In the months leading up to today's release, the band utilized their perfected social media skills, teasing and promoting the impending album for months on end. The album art, track list, and subsequent singles all curated undeniable intrigue and excitement across the interwebs. If there's one thing LANY knows, and knows well, it's their #brand. They remain acutely aware of their image, and foster an inimitable online presence that is, was, and always will be definitively "LANY."
The debut record, dubbed "the breakdown before the breakup," poignantly explores each aspect of a souring relationship: what happened, is it worth it, can we fix it? It acutely taps into the feelings one has when dealing with the problems of a (perhaps former) significant other — things can't always be truly perfect. As LANY themselves put it: "Love sucks sometimes."
The album opens with the illusory "Dumb Stuff," a track that, if you've been to a LANY show in the last few months, was teased endlessly as an instrumental interlude between songs. "Dumb Stuff" opens the album with a rainy overture, and keeps the song as a redundant instrumental for over a minute, until Paul Klein proclaims, "Oh my god, I think I'm in love." To open the album this way is quintessentially LANY; the band, at their core, write songs that narrate the soundtrack to all of our nostalgia of love and loss.
Following "Dumb Stuff" is "The Breakup," the third single to be released in anticipation of the album. It seems purposeful to place these tracks subsequent to one another; while "Dumb Stuff" tackles the purity of puppy love, "The Breakup" instantly contradicts that idealization, and pulls back the veil of existing in the honeymoon phase. LANY may know love, but they know pain just as well.
Listen: "The Breakup" – LANY
---
"Super Far," the third track, is, to same the least, an infectious earworm. Particularly, the track's chorus owns a bouncy hook that will undoubtedly be stuck in your head for days on end (try not to hum along, we dare you). The song is, similarly to "The Breakup," a scathing acknowledgment of a vapid relationship. Klein croons, "If this is love, I don't want it." "Super Far" is an invitation to leave a relationship — there's nothing worthwhile happening to want to stick around anymore.
The end of a relationship is always filled with a combination of doubt and wishful thinking, to the point of nostalgia through rose-colored glasses. "Overtime," the next track on the album, acutely acknowledges the immediate post-relationship emotions, and the subsequent self-reflection that comes with it. "Overtime" acknowledges that even though things may not be good straight away, it will inevitably get better. Life moves on — but sometimes, just too slowly.
"Flowers on the Floor" narrates what it feels like to be unappreciated in a relationship; the value of the love is a one-sided affair. Paul Klein notes that he doesn't think that his love reciprocates his admiration, and doesn't think that she cares in the slightest. Little moments of affection go unnoticed, and it hardly matters that he's trying so hard to be considerate of their relationship.
"Parents," to longtime LANY fans, will sound familiar: an excitable voicemail brimming with pride and love courtesy Susan Goss, drummer Jake Goss' mother — similar to one of the group's first-ever releases, "OMG." "Parents" feels as genuine as "OMG," if not more so; Mrs. Goss is beyond ecstatic that her son has received a new tattoo paying homage to good ol' mom and dad.
Longtime fans of the band will likely remember the now-nonexistent Acronyms EP from circa 2014 — it was the EP that had initially introduced the world to LANY via SoundCloud all those years ago (r.i.p, EP). Similar to the way in which "OMG" transitions on Acronyms, "Parents" is followed by the band's greatest musical impact: "ILYSB." The song, which has appeared on all but one EP in the band's history, has definitively carved out LANY's unique place within music; when one thinks LANY, they more often than not think "ILYSB." The song has racked up millions upon millions of online streams across every platform imaginable and, despite its age in the LANY catalogue, it still never seems to get old.
Watch: "ILYSB" – LANY
---
"13," the last single to be released in anticipation of the album, was a long time in the making: Klein came up with the song's bouncy guitar riff when he was just 18. In its ten-year development, the song shaped up to include Jake Goss' signature beats, and the lyrics follow along with LANY's usual theme: "Where did we go wrong? I know we started out alright. Where did we go wrong? I swear I knew we'd last this time."
"I think it's time to realize you're the one in the wrong," Klein croons on the next track, "Hericane." The track is hoping for a better future, and notes that it's a possibility if allowed. "Hericane" pleads for change, to no avail. Klein then closes the song singing, "I love you still; I always will, even though you are wrong."  LANY knows how to perfectly paint the portrait of love and loss, and "Hurts," the tenth track, further proves that. "The more you love, the more it hurts." Vulnerability is a terrifying thing to allow into one's life,  but it is nonetheless inevitable. Wearing one's heart on one's sleeve opens up the possibility of worse heartache — but can't it be worthwhile?
"Good Girls" don't exist. Or, at least, according to Paul Klein. The song, which is slowly creeping up as a rival to "ILYSB" in popularity, is a back-and-forth narrative between love and hate for a former flame. The second pre-chorus croons, "Good girls don't exist, but I expected more than this," before exploding into a pleading chorus that begins with, "Baby come back, I know my way around your heart." She is "insatiably insane," he is "selfless drunk on [her]." They're not perfect, but it could work, maybe, if they tried.
Watch: "Good Girls" – LANY
LANY maintains a definitive sound that is wholly distinctive and easily recognizable. They stray from this in "Pancakes," however, introducing a more subdued and lo-fi sound that uniquely stands out as a departure for LANY from their typical sound. "Pancakes" tackles the purity of being in love when being in love is at its best; the butterfly-tummied, cloud 9-floating infatuation that makes it all worthwhile, when everything feels picture-perfect.
"Tampa," the next track, turns the narrative to self-reflection; Klein repeatedly states, "I can do better than this." Throughout the song, he is fervently hyper-aware of his own place within a relationship, questioning himself and acknowledging that a relationship is, in fact, a two-way street. Klein addresses himself directly in the song, creating a more personal narration for which the listener can feel sympathy. The next song, "Purple Teeth" maintains a lightness akin to the album's opener, "Dumb Stuff." There is a darker note to "Purple Teeth," however, noting that "there's so much more to know than meets the eye." Things seem fine at the beginning, and on the surface, but it slowly becomes apparent that things are not always what they seem.
"So, Soo Pretty," an instrumental a la i like it when you sleep… by The 1975, is a palate cleanser of the already 15-song-deep album. The piano overture is as its name implies: so, soo pretty. It's dreamy keys and subtle drum beat feel tactile and illusory, and evoke palpable emotions within its listener.
The debut finally ends with "It Was Love," the second single released from the album. The song feels like a pointed closure to the rest of the album's narrative: it was love. The album itself navigates relational toxicity and heartbreak with illustrious storytelling, and "It Was Love" feels like a "The End." to the tale. "It was love; I know you know that." The track is a poignant reiteration of the previous 15 that came before it; things that were once so luminous, can sometimes fade away.
The self-titled debut is a glimmering gem in LANY's repertoire, and shines with its personal narration and impressive technicality. In their three-plus years as a band, LANY has undoubtedly become an indie juggernaut not to be ignored. Time and time again, the group has proven that both their lyrical storytelling and instrumental capability are matchlessly refreshing. If there's anything LANY knows best, it's themselves. The eponymous debut record is so, soo pretty, and so, soo worth the wait.
— —
— — — —

cover © Catie Laffoon
:: LANY – LANY ::

---
:: LANY :: 2017 Tour Dates ::
9/25 – New Orleans, LA @ House of Blues
9/26 – Houston, TX @ House of Blues
9/27 – Austin, TX @ Emo's
9/28 – Dallas, TX @ House of Blues
9/30 – Tulsa, OK @ The Vanguard
10/2 – Orlando, FL @ The Beacham Theater
10/3 – Ft Lauderdale, FL @ Revolution
10/5 – Nashville, TN @ Marathon Music Works
10/6 – Atlanta, GA @ The Buckhead Theatre
10/7 – Carrboro, NC @ Cat's Cradle
10/9 – Silver Spring, MD @ Fillmore Silver Spring
10/10 – Philadelphia, PA @ Theatre of Living Arts
10/11 – Boston, MA @ House of Blues
10/14 – New York, NY @ Irving Plaza
10/15 – New York, NY @ Irving Plaza
10/17 – Detroit, MI @ St. Andrew's Hall
10/18 – Toronto, ONT @ Danforth Music Hall
10/19 – Columbus, OH @ Newport Music Hall
10/20 – Chicago, IL @ House of Blues
10/23 – Minneapolis, MN @ First Avenue
10/24 – Kansas City, MO @ TBD
10/25 – Denver, CO @ Ogden Theatre
10/26 – Salt Lake City, UT @ The Complex
10/29 – San Francisco, CA @ The Fillmore
11/1 – Las Vegas, NV @ Vinyl at Hard Rock
11/2 – Phoenix, AZ @ The Van Buren
11/3 – Los Angeles, CA @ The Wiltern
11/6 – Portland, OR @ Crystal Ballroom
11/7 – Seattle, WA @ The Showbox
11/9 – Vancouver, BC @ Vogue Theatre
11/11 – Edmonton, ALB @ Union Hall
11/12 – Calgary, ALB @ MacEwan Ballroom