A seasoned songwriter with an ear for what's catchy and a flare for the dramatic, Colin Dieden (of The Mowgli's) wears his heart on his sleeve in Little Hurt's achingly visceral third song "Better Drugs."
Stream: "Better Drugs" – Little Hurt
[soundcloud url="https://api.soundcloud.com/tracks/752472328″ params="color=ff5500&auto_play=true&visual=true&hide_related=false&show_comments=true&show_user=true&show_reposts=false" width="100%" height="300″ iframe="true" /]




---
I need better love or better drugs.
Colin Dieden struck gold with The Mowgli's, and he's doing it all over again with his solo project Little Hurt. A seasoned songwriter with an ear for what's catchy and a flare for the dramatic, Dieden wears his heart on his sleeve in Little Hurt's achingly visceral new song "Better Drugs."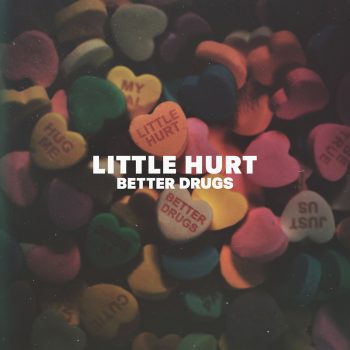 The sun is spilling in the window
And I've been getting pretty good at staying up
Yeah I've kinda been a wreck, got a California King
But I'm sleeping on the floor
Why don't you say something?
You stab your ice with your straw
You never say nothin'
Unless we're alone in the dark
Inside your bedroom
With your head on my heart
And I was falling in love
While you were calling a car
Released on Valentine's Day 2020, "Better Drugs" arrives as Little Hurt's third song release of his career. It's also something of a new cornerstone for Dieden, a co-founder of The Mowgli's who saw the band through ten years' worth of albums, hit singles, worldwide tours, and more.
"I wrote 'Better Drugs' before Little Hurt even existed," Dieden tells Atwood Magazine. "'Better Drugs' felt different, it hit me in a different way than any song I had written previously in my career. It was the catalyst for me taking the leap to do this alone and start to tell my own story as authentically as possible."
Speaking on release day, Dieden additionally shared that, "It had to hurt or else it wasn't worth it."
True to his word, "Better Drugs" is a visceral outpouring – an intimately vulnerable and emotional song that finds Dieden being honest not only with himself, but also with his listeners.
He sings passionately in the chorus, confessing to relatable and real struggles related to romance and substance abuse: Of escaping his lows by chasing highs wherever they're waiting to be found:
It's hard enough
Just staring at the ceiling
While you're getting drunk
At some party in the canyon
In some stranger's arms
You say you've lost that feelin'
I need something to believe in
I need better love or better drugs
Driven by a solid, pounding rhythm section, jumpy synths, and some expressive electric guitar work, "Better Drugs" makes its home within the pop and rock spheres of influence. Call him "alt-pop," call him "indie rock"; Little Hurt injects palpable soul into his work, making every moment of his music one that feels special, personal, and urgent. We hear the strain in his voice around the chorus; that subtle, sincere inflection as he discusses his friend or partner "in some stranger's arms," how they've "lost that feelin'" and how he himself needs "something to believe in."
Yeah nothing really matters
It's not a phase it's just a pattern that I'm in
You're putting on your makeup to go to work
And I'm just sleepin' in again
I tell the bartender
"Just put it all on my card"
I see your eyes moving
To the front of the bar
I've got my own issues
I know I'm coming apart
Yeah I was falling in love
While you were playing it smart
Yet just as The Mowgli's did in their heyday (and continue to do, to this day), Little Hurt gives us a reason to smile and the inspiration to feel good – thriving, in spite of the pain. "Better Drugs" is sonically uplifting, a buoyant and tight verse-chorus pop song driven by an undeniably infectious energy. It doesn't take much from Little Hurt to make us bop our heads or move our feet, which is ultimately a testament to Colin Dieden's creative and musical talent. Even on his worst days, he manages to be a pretty spirited guy.
Speaking to Atwood Magazine five years ago in what ultimately got labeled "A Therapy Session with The Mowgli's", Dieden described the making of The Mowgli's Kids in Love track "Make It Right" as an arduous, emotionally consuming process. "I don't think I've ever written a song before… that's sucked so much to write," he shared at the time. "To have to go there – you know what I mean? And in order for the song to be honest, to admit those things – writing that song was a whole thing, and then singing it every night is probably good – it's probably cathartic, or therapeutic or something, but it also just sucks."
Dieden seems to have dug into his darkest places again as Little Hurt, and once again the result is nothing short of exceptional. "I wanted to tell a story that was entirely my own," he explains. "There were things I needed to say by myself. I started writing about who I am and my life totally unfiltered. I've dealt with a lot of issues. I've got a complicated head and can be my own worst enemy. Anxiety is something I've battled forever, so I built a place to deal with these heavier subjects such as the struggle with depression. I'm not always the happy guy; but I'm happy opening up like I have here."
In that same interview from five years ago, Dieden described himself as "one walking insecurity." Now thirty, he's still haunted by the same inner and outer demons, but his art seems better and better-equipped to work both as a diary, and as his vessel for control and self-improvement.
Between "Better Drugs," "Good As It Gets," and his anthemic debut single "It's Ok Not to Be Ok," Little Hurt is turning pain into beauty one song at a time.
— —
Stream: "Better Drugs" – Little Hurt
— — — —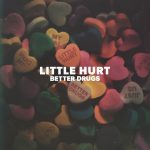 ? © Deanie Chen
:: Today's Song(s) ::
---
:: Stream Little Hurt ::