New York alternative indie music duo Overcoats are singing about discomfort in a broken relationship and create a brand new anthem for a generation in "Leave If You Wanna."
Stream: "Leave If You Wanna" – Overcoats
---
A nervous tapping, like when you sit in an empty room in front of two closed doors, and you know one of them is about to open. The nervous tapping that expresses the uncertainty in you, the natural fight or flight response of your body, and the feeling that something is about to change.
This tapping opens the door to a new song by New York-based female avant-garde duo called Overcoats. Based in the creative scene, between stylish Brooklyn brick walls and a constant wave of emerging and ever-growing subcultures, Overcoats developed a revolutionary sound which could be placed between electro indie pop, with a modern rock n' roll attitude.
Even though they were busy touring the North American continent with Northern Irish band Two Door Cinema Club by the time the song was released, they still flourished their fans' lives with a beautiful track. Their new song is called "Leave If You Wanna" and as the title already indicates, it deals with a situation that most of us are familiar with: The end of a relationship – when it is not quite over, but you act nervous all the time as you can feel it coming.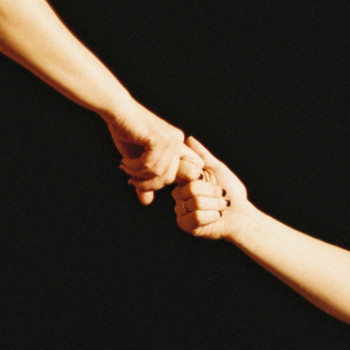 Time moves so slow
When I watch you go
Watching how we unfold
Out of body
You can find me
We come crashing down
"Time moves so slow when I watch you go," rings the first line, which puts you immediately in that uncomfortable, nervous tripping situation. You know this is not going to be easy. This might break your heart into a million pieces. You can't decide how quick or how slow you want it to be over. You don't understand your own feelings; you want to get out of your own head.
This text line, which starts on an uncomfortable feeling, is underlined by an indie, avant-garde, electronic beat which feels like a warm breeze of change.
Throughout the musical piece, the lyrics open a door to the chaotic feelings in someone's head. It gets tighter with every line and the feelings start crying for help until you just want to shout, "Why don't you leave if you wanna leave, if you wanna leave!"
The beats in the background go from low to high, from high to low. You hear and start feeling how much this feeling desires to leave someone's head.
When Hana Elion and JJ Mitchell sing together, it is a whole new sound: A sound of hope, love, loss and fear.
"Leave If You Wanna" sounds modern; it feels like you are in a bubble that teleports you into the chaotic feelings of someone else. Once you listen, you can immediately picture the situation the pair sing about: Two souls who used to be crazily drunk and high on love, now sobering up.
The bubble of reality kicks in. The adrenaline slows down, you get used to one another; you "unfold," as Overcoats would say. The crucial stage when what used to be "significant others" transform into the "strangest others" you could have ever met, and their only desire is to get out of it.
Lyrically, "Leave If You Wanna" suspects hopelessness, sadness and restlessness. Melodically, it insists on change by using modern electro indie sound. The combination of highs and lows makes the whole song interesting as a whole.
By the end, the performers sing the line, "This is how you lose me and how you win a fight," in a very powerful voice on top of their lungs. It seems like the new mantra for an upcoming generation of feminists and equality fighters.
Control killjoy
Heartless decoy
Calling the kettle black
Slander my name
When you feel pain
You're only as good
as the one you blame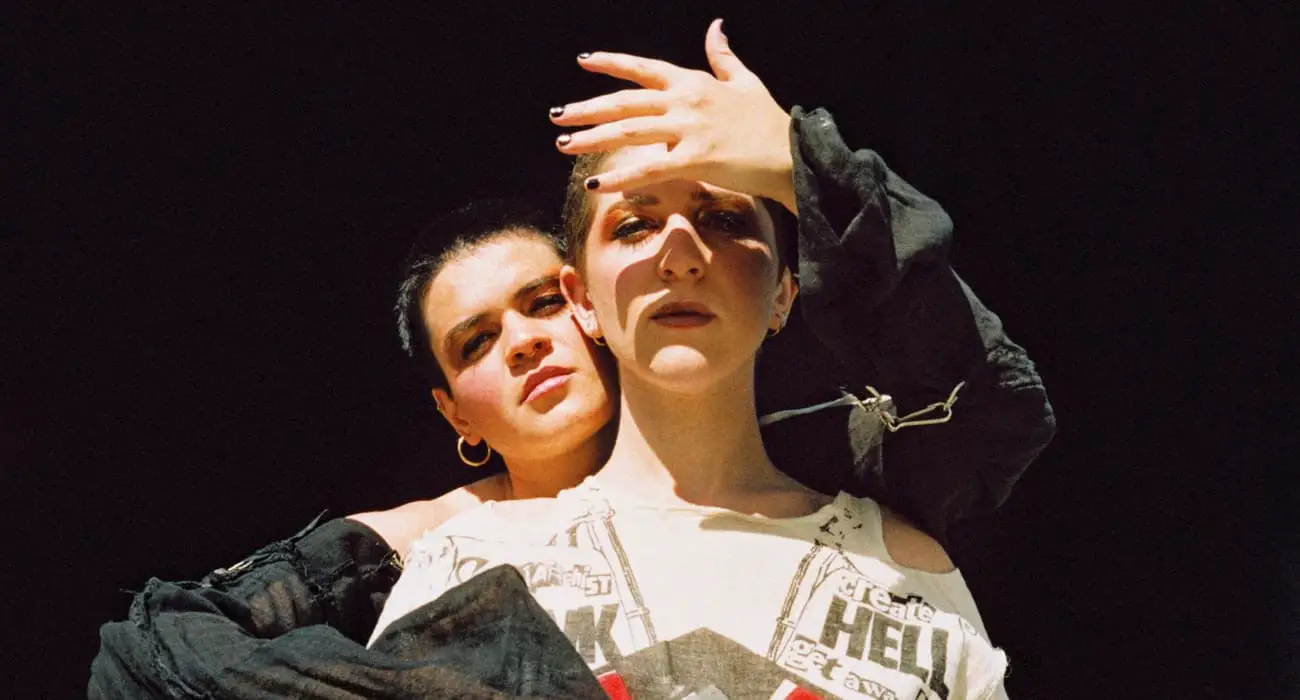 A couple weeks ago, I saw the powerful Overcoats duo live. They reminded me of a post punk female empowerment band who have their honest hearts on their tongue. They do music because of the passion for the alternative. You can still smell the scent of post rock n'roll vibes, which stick with all of us (and have since the seventies). I also heard "Leave If You Wanna" live, and it scored on my heart. It evokes emotions of anger, sadness, restlessness and the desire to change.
When their set was over, I couldn't help myself and went up and started talking to them. I said how touched I was by their way of performing and how they celebrated their pure love to music onstage.
Just before I left, I said: "You remind me of those post punk female empowerment girl groups, full of power and change."
They replied to me, "That's exactly what we want us to remind you of."
If you weren't so concerned with settling the score
I could stop crying and get off the floor
Sometimes it's not worth it just to be right
This is how you lose me and how you win a fight
Overcoats, born between the brick walls of Brooklyn, have the magic in them to capture our current society in a song, or just even in a simple lyric.
They are here to tell all the broken-hearted of us with their new release, that we are not alone and that there are better times to come. Post-punk feminism meets modern indie and our chaotic world of untranslatable feelings: The new piece of Overcoats is an anthem for a generation.
Stream: "Leave If You Wanna" – Overcoats
— — — —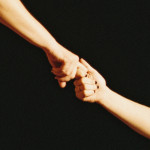 ? © Overcoats
:: Today's Song(s) ::
---
:: Stream Overcoats ::