Every Friday, Atwood Magazine's staff share what they've been listening to that week – a song, an album, an artist – whatever's been having an impact on them, in the moment. Here's this week's weekly roundup!
— — — —
— —
:: Our Girl ::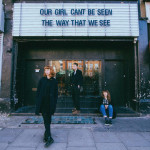 Our Girl is a band I've been slowly obsessing over for years. They're getting ready to announce their debut album, which should be released this year, and have released two new singles which I absolutely adore: "Our Girl," which I wrote about a few months ago, and "I Really Like It," which is just lovely. Since I've fallen in love with their new stuff, I've been listening to their whole discography for the past two weeks and every time I listen to something of theirs, I like them more. Soph Nathan's lyrics are so straightforward but tender and heartfelt, and the way the guitar, bass, and drums blend together in every song is just so gorgeous. I can't wait to see what their debut album will bring, they're a band that's certainly destined for success.
:: Church of Scars – Bishop Briggs ::
Flexing raw grit with pristine polish, Bishop Briggs' debut album Church of Scars is an absolutely intoxicating affair. Released in late April, her long-awaited full length is all the proof anyone needs to know that the "Soul-Trap Queen of Pop" is here to stay. It was just two years ago that Briggs' second-ever single "River" became a summer smash, its chorus forever etched into pop music's echoing hall of fame:
Shut your mouth, baby stand and deliver
Holy hands, oh they make me a sinner
Like a river, like a river
Shut your mouth and run me like a river
It may only be a half-hour in length, but Church of Scars manages to fully appreciate Bishop Briggs' artistry. She lets loose in opener "Tempt My Trouble," reminding us why her ascent has been so fast with explosions of pure passion that balance lyrical meaning with musical fun. She exposes her softer side in the pained throes of "Lyin'," "Water," and "Hi-Lo (Hollow)," singing intimate reflections on loss, doubt, pain and more. Yet no matter what she's singing about, or how fast or slow a song is, Bishop Briggs makes damn sure you'll remember her: Church of Scars is astoundingly catchy from start to finish. It's the dancing chorus melodies in "Dream;" it's the infectious percussion in "Wild Horses;" it's the overwhelming cries of "White Flag." Bishop Briggs approaches her music with uncompromising energy and emotion, surrendering her full self in every single song. It's truly remarkable that this is only the beginning.
:: "Honeycomb" – Deafheaven ::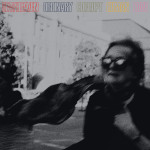 One of the most common criticisms I hear from people who don't listen to more extreme genres of music  is that they don't like screaming. To these people I say, "Listen to Deafheaven." Deafheaven have been my favorite newer metal band since the release of their 2013 album Sunbather, a black metal album that's suited for reading a novel on the beach.  George Clarke and Kerry McCoy create an easily digestible version of a genre that often has a difficult barrier for entry.  They have more in common with Sigur Ros than with Mayhem though, focusing on delivering an atmospherically engulfing experience rather than a strictly brutal one. "Honeycomb" from the band's upcoming Ordinary Corrupt Human Love sees the band embracing these elements and taking a step outside of the black metal circle they stayed inside for New Bermuda.  There are times, especially in the back-half of this 11-minute long track, the band seems to take a page from post-rock inspired emo revival like TWIABP's Whenever, If Ever.  Moving from the brutality of the start of the track into the major-key bridge between the two parts is reminiscent of some power (and maybe even hair) metal.  The soloing is much more traditional than what one would expect from a band that was so intense. This isn't the beachy, readable take on black metal that something like Sunbather was, because it demands attention.  That being said, if you get past anti-extreme metal biases, Deafheaven are still a great way to venture into black metal.
:: "Tides" – Swimming Tapes ::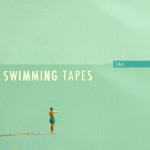 As the weather starts to heat up, it's time for something beachy! I can't be the only one craving that summer sound, right? Luckily, this week I discovered Swimming Tapes. Their 2016 release "Tides" is a perfect, dreamy, light beach-pop explosion. With washed-out vocals, the distorted guitars take center stage. It's a coastal track for sure, inspiring images of ocean blues and wind in your hair. I've been getting lost in the song for a few days, as it's easy to zone out to. It's a true daydream trigger, so make sure if you're listening, you can afford yourself a few minutes elsewhere. If you like "Tides," try their latest release "Alison," too. Both are richly crafted with a summer nights sound, so start your beach night playlists with these gems!
:: "Beyond" – Leon Bridges ::
Leon Bridges' latest single of his sophomore album, "Beyond" shows the songwriting capabilities and the soulful musicality of this artist has only been enhanced since his ultra-successful first album. "Beyond"  is as sweet as ever, diving into the feeling of realizing the person you're with may be the one – unexpected and overwhelming, and as scary as it is exciting. And of course, there are those signature lyrics that are so specific and that you know they could only come from Leon Bridges, they always end up somehow being the catchiest lyrics of the song, "I know that grandma would have loved her, like she was her own."  "Beyond" has been on repeat for me for weeks, and now, with the release of his sophomore album, we'll get to indulge in even more soulful, sultry, nostalgic sweetness. Thank you, Leon.
:: "Flawless" – Dorothy ::
I originally discovered Dorothy through Atwood Magazine way back in the day, but had lost track of their music for awhile. But ever since I stumbled across "Flawless," I've had it (and her latest album 28 Days In The Valley) on repeat for several weeks. While Dorothy's sound is still the pure, undeniable rock that characterized her earlier music, there's a more mature, honest edge to songs like "Flawless." As frontwoman Dorothy Martin opens up about her shortcomings and inability to be the person her partner wanted her to be, there's a sense that in this song in particular, Martin is reclaiming and stepping into her identity, in both the situation posed in the song and as a musician. The fact that Martin opens up about not being perfect in a song titled "Flawless" gives the song a lot of power, and makes it the perfect opening track to kick off 28 Days In The Valley: If the album title doesn't drawn you in, "Flawless" will.
— — — —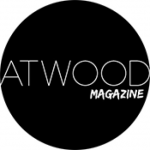 ---
:: This Week's Features ::