Inner power and the journey of heartache shine on soul-pop singer/songwriter Lily Lane's sophomore album, 'Queen of Hearts.'
•• •• •• ••
The trials and tribulations of heartbreak are never easy to navigate, yet Lily Lane brings catharsis and clarity with her newly released sophomore album. Her euphoric exploration into the range of emotions you go through during heartbreak is brought to life in Queen of Hearts, in a realm of anecdotal excellence and simply lustrous melodies. Her seven soul-infused pop anthems reverberate with Lane's enthralling chronicles, as she showcases a reclamation of her inner power.
— —
Stream: 'Queen of Hearts' – Lily Lane
Inside Queen of Hearts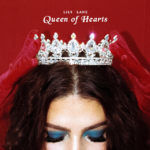 Bad
Queen of Hearts kicks off with "Bad", a melodious ode to opening your villain moments. Exploring the initial stages of heartbreak, Lane delves into devastating, yet inspiring discourses. It's her ability to recognise that sometimes, it doesn't matter how much you try to feel better, you're still going to feel that bad … and that's ok! She confides, "The day I wrote this song I was feeling frustrated over the leaked SCOTUS draft overturning Roe v Wade and I realized that sometimes even if you get the right guys in office, you campaign, you donate the world isn't fair. I walked into this first session with Taylor, eyes puffy from crying- I looked a mess and literally said, 'sorry I look like this, usually I'm a baddie but today I'm just bad,' and that became the tag for this song." With soaring vocal energy and tantalizing melodies, "Bad" soars with euphony and a likening release that kicks off the EP in a truly extraordinary way.
---
He Ain't Shit
Lane continues her navigation of heartbreak, with her next offering "He Ain't Shit". With complimentary sass and sonic ability, this track explores the anger that fluctuates in those second stages of grief. She continues, "This was a turning point in my recovery from heartbreak when I stopped blaming myself and started realizing that I had been romanticizing someone and something that wasn't who I thought or what I thought it was." With bulging basslines, toe-tapping melodies and a soaring chorus, "He Ain't Shit" develops into a truly remarkable anthem. Lane continues, "I was able to see the truth of the situation with some distance and the truth was, he ain't shit. Also, people who are awesome make you feel good about yourself, people who make you feel like shit are often just reflecting their own insecurities."
---
How Do You Sleep?
Next up is "How Do You Sleep?", a tune that continues to consolidate Lane's impeccable musical abilities. Channeling the unjust pain felt when you're wide awake at night, knowing all too well that the person in question is sleeping soundly elsewhere, Lane explores the idea that bad people don't necessarily get punished or feel the repercussions for their actions. Nevertheless, this didn't stop Lane from creating another truly remarkable anthem. She explains, "Taylor Sparks, my amazing producer, put this haunting echo on the tag "it keeps me up at night" and it was perfect. It feels like it is haunting in the way I was haunted when I went through it in 2020. I was home in NYC in August 2022 and my friends Rachel Spencer and Tom Flynn and a few others, who helped me through 2020 got together with me and we filmed a video for this song that I can't wait for people to see. It's really raw and honest and just me running around NYC, the city that never sleeps, having a night because, I myself, can't sleep."
---
Heartbreak Wine
"Heartbreak Wine" was produced and written with Lane's best friend, actress, author, and musician Abigail Breslin. Uniting their abilities, Lane confides, "Being in the studio with Abbie was incredibly cathartic. The amount of heartbreaks Abbie and I have gotten through together is numerous and this song is just about how we do it. I'm actually not a big drinker and didn't drink during my breakup at all but "Heartbreak Wine" is a metaphor for the bitter pill you have to swallow when a relationship is over. It's also symbolic of the vices and things we turn to in order to get us past a breakup, whether that is wine, weed, a new lover, venting to your best friends." With hopeful undercurrents and melodies alike, "Heartbreak Wine" is also about seeing that light at the end of the tunnel, knowing it will eventually get better. Lane's raw honesty and cathartic choruses unite to create a spectacular tune.
---
Queen of Hearts
The title track of this EP found its origins in the form of a ballad, yet alongside producer Taylor Sparks, it became a disco-inspired ode to the light at the end of the tunnel. Exploring acceptance and accomplishment, Lane's lyricism recognises that this won't be the last time we encounter such a journey. Alongside Marti, the creative director for Queen of Hearts, this title track offering comes to life, as Lane explains, "It is dedicated to everyone in my life that helped me through 2020 and a promise that I will always have their backs and my door will always be open when their hearts get broken too. I love this song. I really felt like the queen of broken hearts because I am always the one my friends go to when they are hurting now- because they know I get it and I've been through the wringer."
---
Love Me Like I Do
"Queen of Hearts" may be dedicated to Lane's friends, but "Love Me Like I Do" forms a dedication to herself. Produced alongside Taylor Sparks, this penultimate song encapsulates self love in its most powerful of forms. As Lane suggests, "This is the song I wish I had in 2020, and is a reminder to myself that the person who can love me and fulfill me and know me best is me", we're reminded that Lane's EP is as empowering as it is euphoric. Her roaring vocal energy rises atop dreamy backings and soaring bass lines, to create a truly enriching soundscape.
---
Look At Me Now
As we reach heartbreak's final destination, "Look At Me Now" concludes with pride and power alike. This retro-inspired, pop-infused ode to authenticity unites Lane's outstanding ability and truly remarkable journey. As her first-ever self-produced track, this tune packs the perfect blend of feel-good energy. Lane concludes, "It is a triumphant reminder that the thing we do best is being ourselves. This EP is unapologetic in its honesty and shows the full circle of losing love and finding yourself again and this is the song that represents finding love and coming out of this cycle of heartbreak refreshed, renewed, and better than ever." It's safe to say that Queen of Hearts unites resonance and resilience in an incredible way, one which solidifies Lily Lane's status as an outstanding talent.
— —
— — — —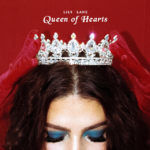 ? © courtesy of the artist
Queen of Hearts
an album by Lily Lane