There's something truly exciting about Sophie Fay's debut: Dark and heartfelt, "LNT" provides a raw exposé of late night thoughts that introduce a promising young artist who is mature beyond her years.
Lay down, then fade away.
This conversation seems so out of place.
Lost and never found in this maze of life,
You say that there's no way out.
Listen: "LNT" – Sophie Fay
---
Atwood Magazine is proud to be premiering "LNT," the debut single from dynamic 14-year-old Russian artist Sophie Fay. A "Scorpio star-child" who includes the likes of Travis Scott, Frank Ocean, Ray Charles and Rachmaninov in her list of musical influences, Fay weaves vast melodies over tight beats to mold an intricate and compelling introductory single that demands multiple listens.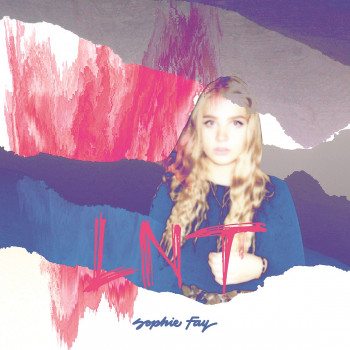 Real friends, do they exist?
Love is so fake.
What really matters to this world?
But you got lost in these
fake smiles, fake love, empty words,
I can't believe that you're like that now, oh boy,
And there's no redemption
(haha, there's no redemption).
Can you answer one thing,
Why are you so fucking fake?
"It was 1am when I went to my piano and wrote 'LNT,'" Fay recalls. "The meaning of this single might seem really unclear on the surface for some people, but it becomes clearer when you actually read the lyrics. I made the song about six months ago and I was just shocked how the society and stereotypes can affect people's minds. 'LNT' might seem dark, but it's just who Sophie Fay is."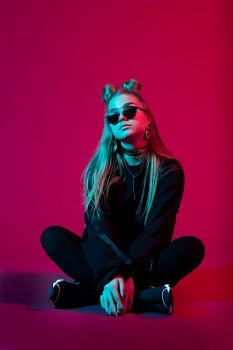 Losing control in these echoes,
in this chaos.
Trying to stop fighting the hard truth.
Voices inside my head tell me,
'girl, you are lost.'
But these are just late night thoughts,
they will just fade away.
It would be an understatement to say 2017 has been a tense year, globally. From her viewpoint in Moscow, Fay observes these tense, heavy feelings, picking up on the thick darkness that has been surrounding us, engulfing us in a cloud.
There are many ways to deal with this sensation. Fay's debut embraces the "darkness," questioning concepts many of us might take for granted. "Real friends, do they exist?" she implores. "Love is so fake. What really matters to this world?" Hers is a search for meaning, for understanding, and for purpose. The artist's road may be long and difficult, but with such an inquisitive, knowing start, Sophie Fay just may have what it takes to survive.
For a minute now, remove the art from the artist and bask in your own late night thoughts. What are your sensitivities? What do you shy away from during your waking hours… what are the thoughts that consume you at night?
"LNT" is a headspace; it's feeling comfortable in discomfort, knowing that the world is a little off-kilter. Find your own way with Sophie Fay and stay tuned for more from her, exclusively on Atwood Magazine!
— —
— — — —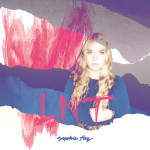 photo © Andris Dzeguze