Rayvin Moon's cinematic "Lazy Sad Jesus" is a wake-up call dressed in red, a dark alt-pop anthem emphasizing our responsibility to be our own saviors.
Lazy sad Jesus fell asleep, forgot to save us…
Ancient texts from around the world, while different in so many aspects, tend to agree on a few basic tenets: Among them, the notion that we humans bear a responsibility to care for and nurture ourselves, as well as our world. On an individual level, many of us try to respect and honor this responsibility; as a society, we fail it on a daily basis. Rayvin Moon's cinematic "Lazy Sad Jesus" is a wake-up call dressed in red, a dark alt-pop anthem emphasizing our responsibility to, in the artist's words, be our own saviors.
Don't sleep through the revolution.
You're a good, good man, a real sweet boy
But honey I'm insatiable, I've got to keep going
Getting kinda tired of picking at my fingers
Want to know what God knows so
I know its time to leave you
Listen: "Lazy Sad Jesus" – Rayvin Moon
---
Atwood Magazine is proud to be premiering Rayvin Moon's sophomore single "Lazy Sad Jesus," a majestic and provocative assertion of individual strength, power, and possibility. Born in New York on Halloween and now based in Hoboken, New Jersey, Rayvin Moon and her music aim for the forefront of progressive pop: She sings poetically and without restraint, layering her warm voice with cool, pulsing beats, glimmering synths, and provocative film dialogue.
Moon describes her sound with words seldom used for music alone, calling her album a "21 minute fusion of hauntingly beautiful 'stream of consciousness' lyrics" where "a desire for a more tranquil universe meets modern orchestral hip-hop." Her lyrics fall in and out of familiar experience, blending daily life – the romantic endeavors of a twenty-something; our wonders and worries about the future – with existential calls to action for society at large. Moon has a lot to say, and she's not afraid to say it:
Don't count the rosary
Don't iconicize a savior
Lazy sad Jesus fell asleep
Forgot to save us
27 club, and the call is getting louder
Heaven is a mess
The cemetery's getting crowded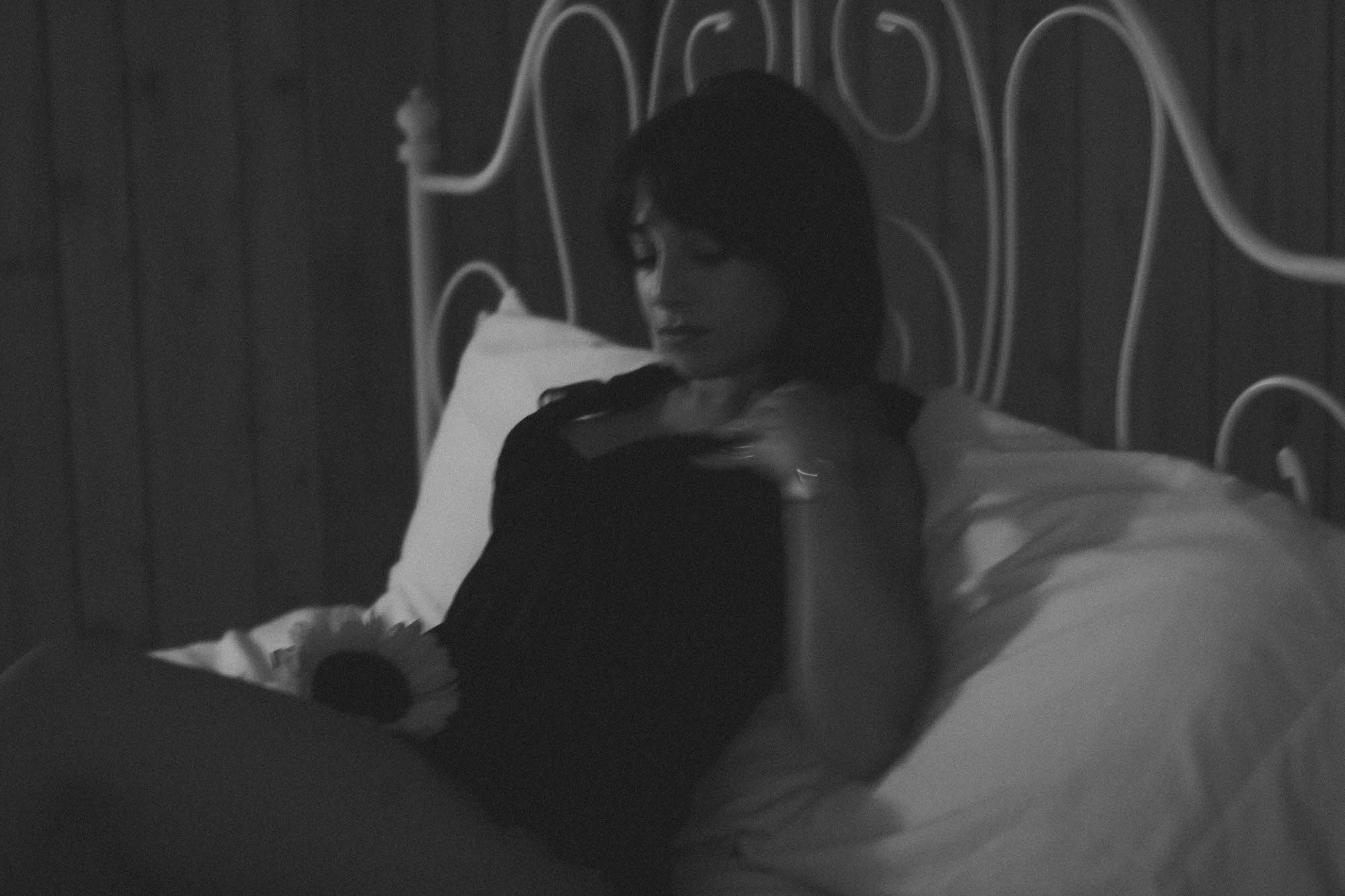 At the end of the verse, we hear a mysterious male voice speaking from years and years ago: Love, hate, violence, death… Core truths that exist today, that existed 100 years ago, and will continue to exist 100 years from now. Using these constants as a pseudo diving board, Moon shoots off into an evocative, enchanting chorus of self-empowerment:

Honey I don't mind
Letting you go
Cause baby I don't like
When I'm not in control
Said honey I don't mind
Being on my own
Said honey I don't mind
I've gots to gots to go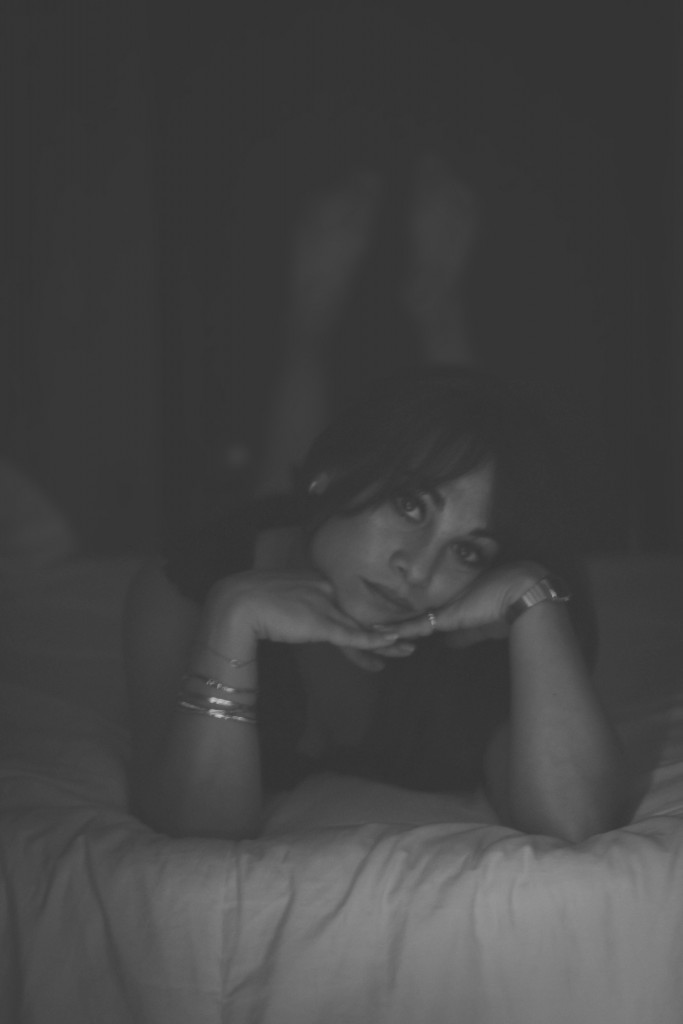 This is her time; this is her place. She's not giving it up for anyone. "'Lazy Sad Jesus' started as a poem; I like to call it a "sing-rap" that my producer [Adam Radice] and I later matched to music with syncopated precision," Rayvin Moon tells Atwood Magazine. "The track opens with a sample from a classic French film called Pierrot Le Fou, translating to: Rigorous design, powerful, sober lines and exclusive elegance are proof that beauty is compatible with red-hot performance."
"The structure of the track was greatly influenced by Kanye West's approach to production and features jazz saxophonist Noah Preminger along with subtle spoken poetry lines which I believe add depth and mystery to the already explosive verbiage. The title of the song was inspired by the line, "lazy sad Jesus fell asleep, forgot to save us"; I wanted to personify an otherwise "otherworldly" icon and really hone in on our responsibility as human beings to be our own saviors." No one's looking out for you better than yourself; no one knows you better than you know yourself. There's strength in knowledge, and Moon has tapped something deep within herself, not merely for her own self-empowerment, but for others' awakening as well.
"Every single morning I think of the concepts of love, death, religion and loss; and how we as a human race need to wake up and not sleep through the revolution. The song really explores the concept of having faith in what we believe is our soul's destiny and relying on our own flesh and blood to lead us to opulence of the mind and spirit."
A God devoid of color speaks through marbles in my throat
Chambers of your brain are predetermined by your soul
Astral resolution like a miracle elixir
Dont sleep through the revolution
Heed my tongue twister
Blood become diluted at the still point of existence
So I adorn my skin with gold and other opulences
Free from the confinement of what you've been told to need
Evading self analysis, obsess possessively
The saying goes, you can lead a fish to water but you can't make it swim. Rayvin Moon makes a strong case for the individual cause, asserting that change comes when we all stand and deliver. "I hope to dream tonight; I hope to dream about the rest of my life," Moon dramatically wails at the song's very end.
She's done her part, now it's time for us to do ours. Don't be a bystander: Know what you believe in, and live your values every day. Stream Rayvin Moon's "Lazy Sad Jesus" exclusively on Atwood Magazine, and don't sleep through the revolution.
— —
— — — —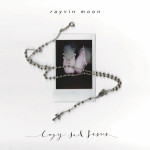 ? © @dreadthephotographer
:: Stream Rayvin Moon ::