French indie pop artist Loui Sixteen's music emits a colorful, rowdy sound that bursts into our ear waves and defies language barriers.
Stream: 'Ego Kills' – Loui Sixteen
---
Disorderly, penetrating, and free-spirited, the debut six-track EP from Loui Sixteen has a distinct sound, color, and candor that makes its presence known. Unapologetic and charged, Ego Kills is the kind of project that allows you to completely let loose: You won't know what hit you, and you'll never be quite the same again.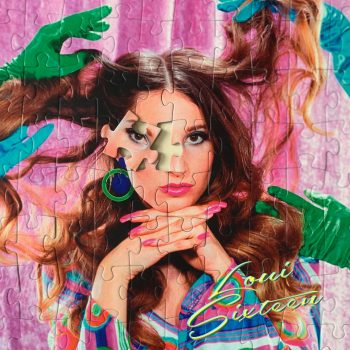 Ne reviens pas en chialant
Maintenant j'ai plus le temps
Je ne te donnerai plus mon temps
Tu ne me mérites pas non
Mon corps parle pour moi
Juste quand je t'aperçois
Sens contraire je bouge de là
Ne reviens pas en chialant
Ne reviens pas en chialant
Maintenant j'ai plus le temps
Maintenant j'ai plus le temps
LALALA
– "Shut Up (When You Talk to Me)," Loui Sixteen
Released April 6 via B3SCI, Ego Kills arrives as Loui Sixteen's first EP since the artist's debut in late 2021. With elements of bubbly pop and in-your-face punk, it is full of assertive self-expression: Each song is sung entirely in French, yet one need not understand the language to connect to the artist's messages. Those meanings are made clear from the way she spills her heart across every release. Tracks like "Shut Up (When You Talk To Me)," "Dedicated To You," and "Plus Baby" possess an infectious high intensity that gets the mind reeling and body grooving.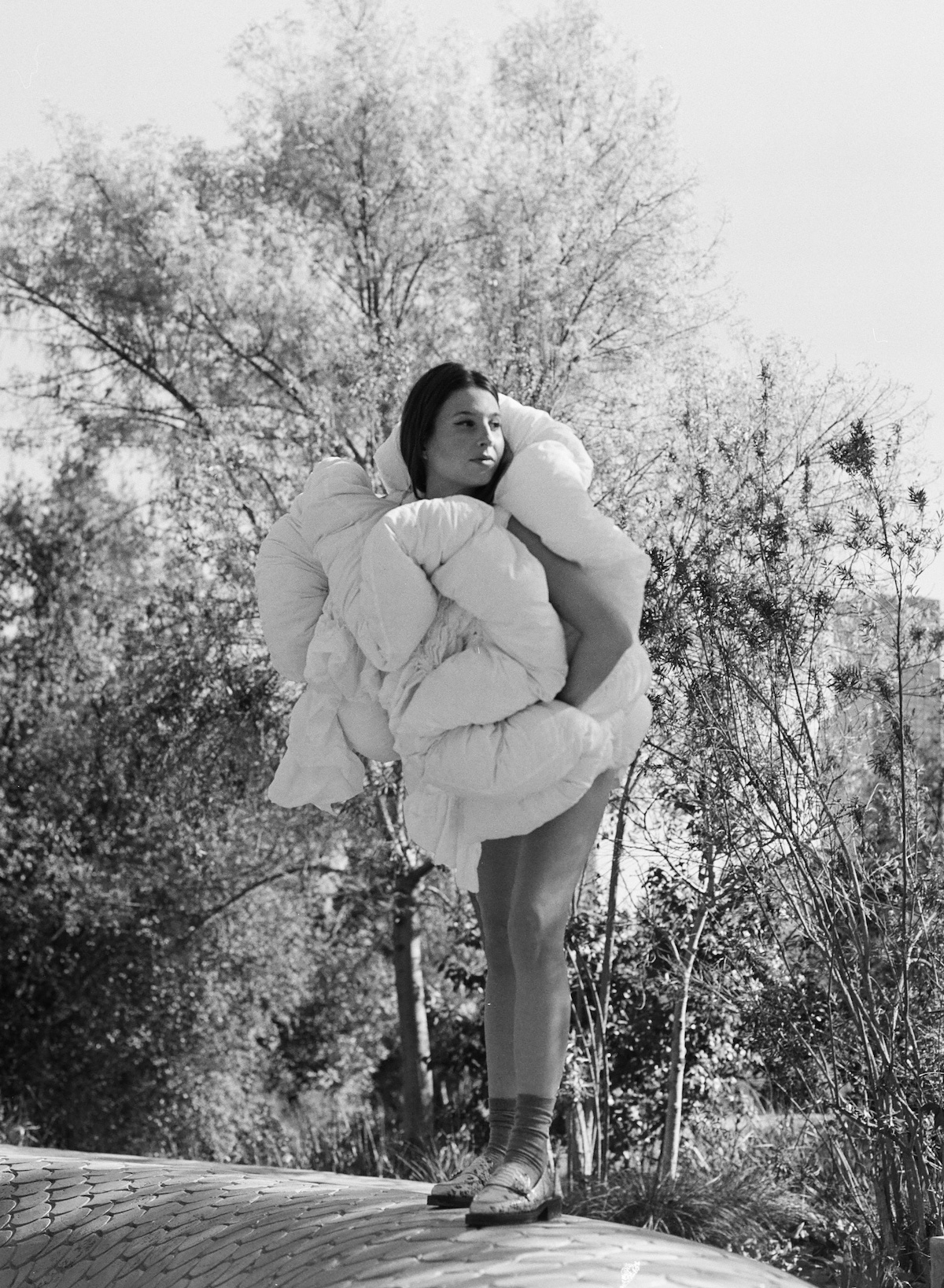 Still just starting off her career, French-born, Los Angeles based Loui Sixteen is all about spontaneity and self-discovery.
Reflecting on the nostalgia of her adolescence, her music transports the listener straight back to those rebellious teenage years with its bold angst. She is constantly pushing herself past her comfort zone, and that edge within her sonic style is immediately and undeniably apparent on Ego Kills. Beyond that, her uniquely wild flair recently landed her spots in the Netflix show Emily in Paris.
Atwood Magazine spoke with the fiery French artist about her striking sound, the inspirations behind Ego Kills, placing boundaries, and more!
— —
A CONVERSATION WITH LOUI SIXTEEN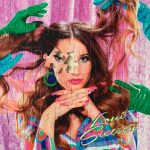 Atwood Magazine: Your music possesses a unique rebellious and chaotic quality. How did you develop your eccentric style?
Loui Sixteen: Moving to LA from Paris was a big culture shock. I had a lot of emotions and self-realizations that I needed to express in order to process this change. This first EP was a therapeutic exercise for me. I wanted to capture the raw energy of each intention and deliver an honest message. I allowed myself to feel completely free and tried not to limit myself in any way… embracing my imperfections and vulnerability is the root of my work.
Your songs are sung entirely in French, but there is so much passion present that your music goes beyond language. How do you bridge the communication gap?
Loui Sixteen: We communicate through feelings, so if you can feel you can understand my songs. It's all about pure energy. When I write lyrics, I'm talking directly to you, to bring you into my personal journey. It's an intimate process. I love the fact that we can connect with vibrations. No words are needed when we just let ourselves feel and enjoy the ride!
You just released your new EP, Ego Kills. The offering depicts a time in your life where your ego completely took over. Can you explain this in more detail?
Loui Sixteen: I was completely disconnected with myself for a long time feeding certain insecurities and pain with distractions and avoiding being alone. I wasn't listening to what felt right in my body, and I realized how unhealthy this was. I have to say that I had so much fun on this journey of being best friends with my ego, I could experience some crazy moments and create awesome memories, but it was time to distance myself from it and learn the lessons to align with my true self.
"Shut Up (When You Talk To Me)" kicks the EP off with a bang. This infectious track is one of deep frustration yet also joy. How were you able to capture so many emotions in one song?
Loui Sixteen: I'm going to tell you what happened that day! I took a break at the beginning of the session to answer a call from a friend and we had an argument. I was emotionally exhausted and drained from the exchange. I came back in the room, took the mic and freestyled the lyrics. In fact, I was so enraged that I through the mic on the ground and NVDES was pissed. It was such a relief to say at loud what I was feeling inside. This song was a first step to help me express myself out loud and this experience showed me the importance to set healthy boundaries with people.
The single was produced by the experimental electro-pop project NVDES. What was that collaboration like?
Loui Sixteen: Josh Ocean aka NVDES produces all my tracks. He is my partner in crime! I love his vision, I trust his instincts to capture the raw energy of the moment. We have 2 strong personalities so it's burning sometimes in the studio, but I love how we complete each other creatively and the way we communicate to be a great team. We are like the yin and yang!
That's great! The song is a narration of learning to set boundaries when dealing with needy people. What advice can you give to others who struggle with setting healthy limits?
Loui Sixteen: It's not always easy to say no but don't feel bad or guilty about it. Speak up for what you need and how you feel. It's a wonderful learning process to see the positive results of being in peace with yourself and with others. Communication is key to having healthy a relationship. I highly recommend the book "Set boundaries, find peace: A Guide to Reclaiming Yourself" from Nedra Glover Tawwab.
"Dedicated to You" also packs a potent punch with vibrant pop-punk soundscapes. How was that track concocted sonically?
Loui Sixteen: To be honest, this song came out very quickly. I believe we made it in a few hours and the intensity of the music inspired me to tap into my nostalgia for all the love stories that made me who I am. The music overall was meant to feel like a mashup of Stereo Lab meets Serge Gainsbourg.
The EP's finale, "Baba Cool" exudes a mellower vibe yet still surges with an intoxicating energy. Can you tell us more about this track?
Loui Sixteen: I love this track because I see it as 'screenshots' from my memories living in Paris, enjoying the nightlife, meeting people and not taking anything too seriously.
For the creative process, NVDES had a session with Angelo Petraglia (who produced some amazing Kings of Leon albums). They started to jam, had fun with a guitar riff, and they asked me to sing on top of their melody. I wrote the lyrics in a few minutes and recorded my voice very quickly. It was a beautiful moment!
Je comatais sur mon canap
Je ne voyais plus le jour
Vivant le soir j'ai perdu l'inspiration
Les jours se ressemblent et sont toujours les mêmes
Rouge à lèvres sur la dent
Cigarette à l'envers
Tu complimentes mon sourire
Ce que j'aime Chez toi
Ce que j'aime c'est ça
Ce que j'aime Chez toi
Ce que j'aime c'est ça
papalapa
I understand some of your tracks were featured in the hit Netflix series Emily In Paris. How was that opportunity presented to you and how has your career grown since?
Loui Sixteen: That's the power of manifestation! I watched the first season of Emily in Paris and texted my manager about the music in the show and how I completely visualize my songs on it. He and my label sent my unreleased EP to the music supervisors of the show, and they loved it. Soon after they contacted me when season 2 was being filmed. They ended up using 3 of my songs. I'm so grateful for this opportunity. The parallel story about Emily being in Paris and me in LA was fun. Now I Should manifest to be on the show for the next seasons.
It was amazing to see the response on social media: big influencers and people using my songs on their reels, TikTok etc… also the radio support from KCRW and XMU was awesome as well. Overall, it was a blessing to release Loui Sixteen with the show! I'm now focusing on creating more songs, visuals and NFTs…
Any artists on your current playlist you can recommend to our readers?
Loui Sixteen: I want to put the light on seven inspiring creative women:
Kaidraroo
Reggie Pearl
Vendredi sur Mer
Jabs
070 Shake
Men I Trust
Le Tigre
— —
— — — —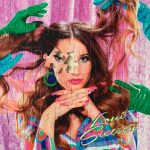 ? © Chloe Cusimano
:: Stream Loui Sixteen ::
---