There's an irresistible charm about San Francisco's Bad Tiger and her candid, no-holds-barred brand of indie pop: A captivating exploration of the human experience, her new EP 'Sanctuary' blooms with dazzling energy and passion as she opens herself up for all to see, hear, and feel.
Stream: "Bell Pepper" – Bad Tiger
---
Hopefully, this title will remind me to keep some perspective about what the music is all about for me, and finding sanctuary in every small, tense, lonely, connective, transformative moment.
Unapologetically up-close and personal; softly stunning, gentle and driven; sweet, with an edge: There's an irresistible charm about San Francisco's Bad Tiger and her candid, no-holds-barred brand of indie pop. Everything is a potential subject, and nothing is off limits to the artist on her new EP as she plunges into the intimate depths of emotion and vulnerability, mental health, relationships, romance, personal growth, ambition, insecurity, and much more. A captivating, colorful, and catchy exploration of the human experience, Sanctuary blooms with dazzling energy and heartfelt passion as Bad Tiger opens herself up to the world.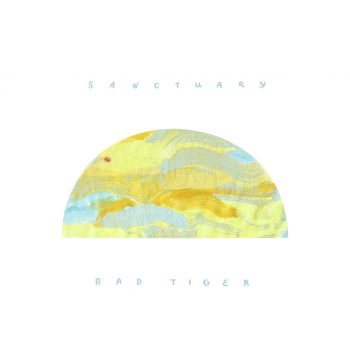 Is growing a point of focus?
Something takes shape
and I don't recognize myself.
Something takes place,
and I don't see myself inside that place.
I hope someday I don't even
recognize the shape of pushing away,
all my pushing away.
Does growing peak?
Does growing rise and fall
like a bell pepper snaps
against the blade?
Falling open, neither afraid nor unafraid.
Just there, body split in two.
Something takes place,
and there's no resistance to the new.
– "Bell Pepper," Bad Tiger
Released February 26, 2022 via Brace Cove Records, Sanctuary is a safe space come to life in five beautiful songs. Bad Tiger's first EP arrives two years after the release of her debut album The Goat and the Bad Tiger, which had the bad luck of releasing on March 20, 2022 – less than a week into San Francisco's Stay Safer at Home Health Order. Nevertheless, that album remains a definitive introduction to the musical and lyrical stylings of Yasi Lowy, the singer and songwriter at the heart of the Bad Tiger project.
"[It was] the first week of shelter in place," Lowy notes, reflecting back on her debut. "I think releasing music is the "re-emergence with the world" part of the artist/hermit cycle, so that part got cut way short for me. Instead of playing shows and doing big promotion stuff, I just started working on processing all I'd learned from making The Goat and the Bad Tiger and leveling up for the next one, and now I'm onto the next round in the cycle of leaving my cave… We'll see how that goes!" she smiles.
This time around, Bad Tiger's release comes with a chance at more fanfare – especially when it comes to in-person interaction and engagement: The band will be touring the Pacific Northwest throughout the second half of April, starting with a house show in Davis, California on April 19th and heading through various cities in Oregon and Washington states, ultimately concluding at San Francisco's Makeout Room on May 4th (more info here).
For Lowy, it's a long-awaited chance for her to connect with listeners in a way she hasn't been able to do in years. The last time she played in person, Bad Tiger had few, if any, releases to her name; now, she's got about an hour's worth of enchanting material between her LP and EP, not to mention a performer's itch that needs to be scratched.
---
And you somehow know what to do with me, and that curtain I'm peeking through — you come, and rip it out.
– "Star Power," Bad Tiger
As for the music itself, Sanctuary is an impressively cohesive, engaging, and inviting collection that finds Lowy sharing as much of herself as possible through visceral, introspective lyrics and honest, unapologetic songs.
"I had a couple clear visions moving out of The Goat and the Bad Tiger," she explains. "Mainly, to level up the guitar work, and make songs that are danceable! Working with Mackenzie Bunch, who produced the EP, was really the ticket forward for the dance goal; he was able to hear my intentions in the demos and really help me craft something much more driving and catchy than anything I'd previously made. We recorded "Clear Vision" first, and when I heard the initial mix, I heard the whole project fall into place. Big, beautiful moment for me. Bad Tiger as a project is here to carry the songs and let them do whatever they're here to do."
"I titled the EP Sanctuary, for a couple reasons," she adds, "but one big one was for it to serve as a flag for me to stay mindful of (what I consider) the sacred process of metabolizing life into song. Hopefully, this title will remind me to keep some perspective about what the music is all about for me, and finding sanctuary in every small, tense, lonely, connective, transformative moment."
I wonder if he's waiting for someone
to come around and tell him what he's waiting for?
Well, every day that I walk by, he looks me straight into the eye,
and I feel his pain, funny how it feels like mine.
But I go on along my day, living my little life in a really big way.
And through no decision, time rolls us along,
and all these pink flowers confetti the lawn.
And I know what I want so long as it's gone,
so long as it's out of sight, I've got clear vision.
---
With this reverence of her art form in mind, Sanctuary takes on a particularly special, intimate weight not just for Bad Tiger, but for all who open up their ears and hearts to listen to her poetic, candid musical diary entries. Highlights and magic moments can be felt throughout the EP's journey, from her groovy opener "Clear Vision" and the vivid, alluring single "Bell Pepper," to the achingly heart-on-sleeve confessional "Star Power" and the lush, radiant closer "Practice."
"Even though I didn't release it as one, in my mind, "Practice" is the third single off this EP," Lowy says. "I love that breath in the outro. [It's] hard to pick a favorite, but my aspirations, lyrically, are to tell the truth and not take myself too seriously. Any time I succeed at that, it's a yay."
---
Ultimately, Sanctuary is true to its name as a musical refuge: A pool of tender sonic wonder and inimitable DIY-esque indie pop light.
"
Whatever listeners take away from Sanctuary is great — it's out in the world for listeners to relate to however they want!" Lowy shares. "For me, it was a supremely joyous and cathartic process to make this EP, and I'm stoked to get it out in the world and let it do whatever it's supposed to do."
Come let this music take you in and lift your spirits; let these songs wash over your ears and renew your soul, like the smile of an old friend or the relief brought by a thick blanket on a cold night. Experience the full record via our below stream, and peek inside Bad Tiger's Sanctuary with Atwood Magazine as Yasi Lowy goes track-by-track through the music and lyrics of her band's latest EP!
— —
Stream: 'Sanctuary' – Bad Tiger
:: Inside Sanctuary ::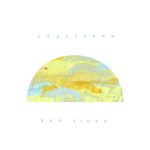 — —
Clear Vision
I wrote "Clear Vision" around this time last year. The cherry trees are starting to blossom in San Francisco again, and it brings me right back to the headspace I was in when I wrote the song.
Gemini Season
Last summer, I had neighbors who would throw parties 3-4 nights/week. They're sampled in this track.
Bell Pepper
"Bell Pepper" was the first song I wrote for this EP, and the only pre-pandemic one. It was dope to take so much time between writing and recording, and be able to totally reimagine it by the time it got to the studio.
Star Power
This was the last song written and recorded for the EP. We tracked it while I was recovering from a broken foot, and so we had to re-take vocals a couple times to not capture the squeak of my CAM boot in the microphone.
Practice
This song quotes and is inspired by, "I'm So Sorry," a really heavy and beautiful track off Aldous Harding's 2017 album, 'Party.' In the song, she sings, "I know everyone's looking on / Why in the world would I risk this now? / But I find little excuses / They bring me their milk and it just goes down." She's said that this song is about alcohol addiction, but I feel this language applies to so many realms.
— —
— — — —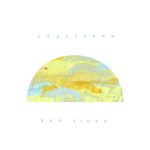 ? © Bad Tiger
:: Stream Bad Tiger ::
---