A stirring unveiling of ambient, soulful indie rock, Sister Luna's 'Sanguine' EP breathes movement into a time of stillness and reflection, life into a time of change.
for fans of BAILEN, Fleetwood Mac, America
Stream: 'Sanguine' EP – Sister Luna
---
The first full moon following the harvest moon has long been regarded with special reverence. Nicknamed the Full Hunter's Moon, Blood Moon, or Sanguine Moon depending on who you're speaking with, this particular full moon is recognized for heralding a time of celebration – of feasting, stockpiling, and coming together as the summer season transitions fully into fall and the weather changes from a warmer, to a colder climate. Considering they themselves are something beautiful and new (and their music equally so), it is perhaps no wonder that Sister Luna would name their first EP after this annual event.
A stirring unveiling of ambient, soulful indie rock, Sister Luna's Sanguine EP breathes movement into a time of stillness and reflection, life into a time of change. Delicate, sweet, and compelling through and through, it's an invitation to relax and dwell in the self for as long as necessary.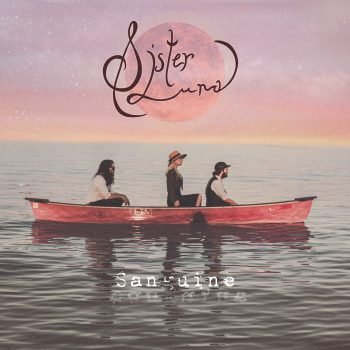 I wasn't right
I don't even know myself tonight
I wasn't right
Cause I've been asking all the questions that
I don't want the answers to
Cause I'm at home alone with someone new
They feel just like you
You're hurting me
I'm hurting you
And that's just what people always do
You're hurting me
I'm hurting you
And that's just what people always do
– "I Wasn't Right," Sister Luna
Independently released on 2020's Sanguine Moon (October 2, 2020 via their own label Chester Records), Sister Luna's debut EP is a seductive thirteen minute immersion of a familiar, yet altogether fresh sound. With a '70s soft rock vibe akin to the likes of Fleetwood Mac, America, and The Doobie Brothers, Sister Luna make music perfect for introspection and reverie. Based in Youngstown, Ohio, the trio of singer/songwriters Hayden Brooke (guitar), Lexi Kays (keyboard), and John Sailor (guitar) define themselves as an "indie rock / soul collective," blending their voices in gorgeous harmony while layering their heartfelt instruments with the same expressive nuance in mind. They're of another in so many ways – a folk-leaning group with Americana roots – and yet, here they are in 2020, filling our ears with a lilting aural glow.
Consisting of the echo-laden minute-long title track alongside three songs – "I Wasn't Right," "Feeling Down," and "Til I Got Around to You" – Sanguine is a dazzling introduction, arriving just a month after Sister Luna's formal debut single "I Wasn't Right."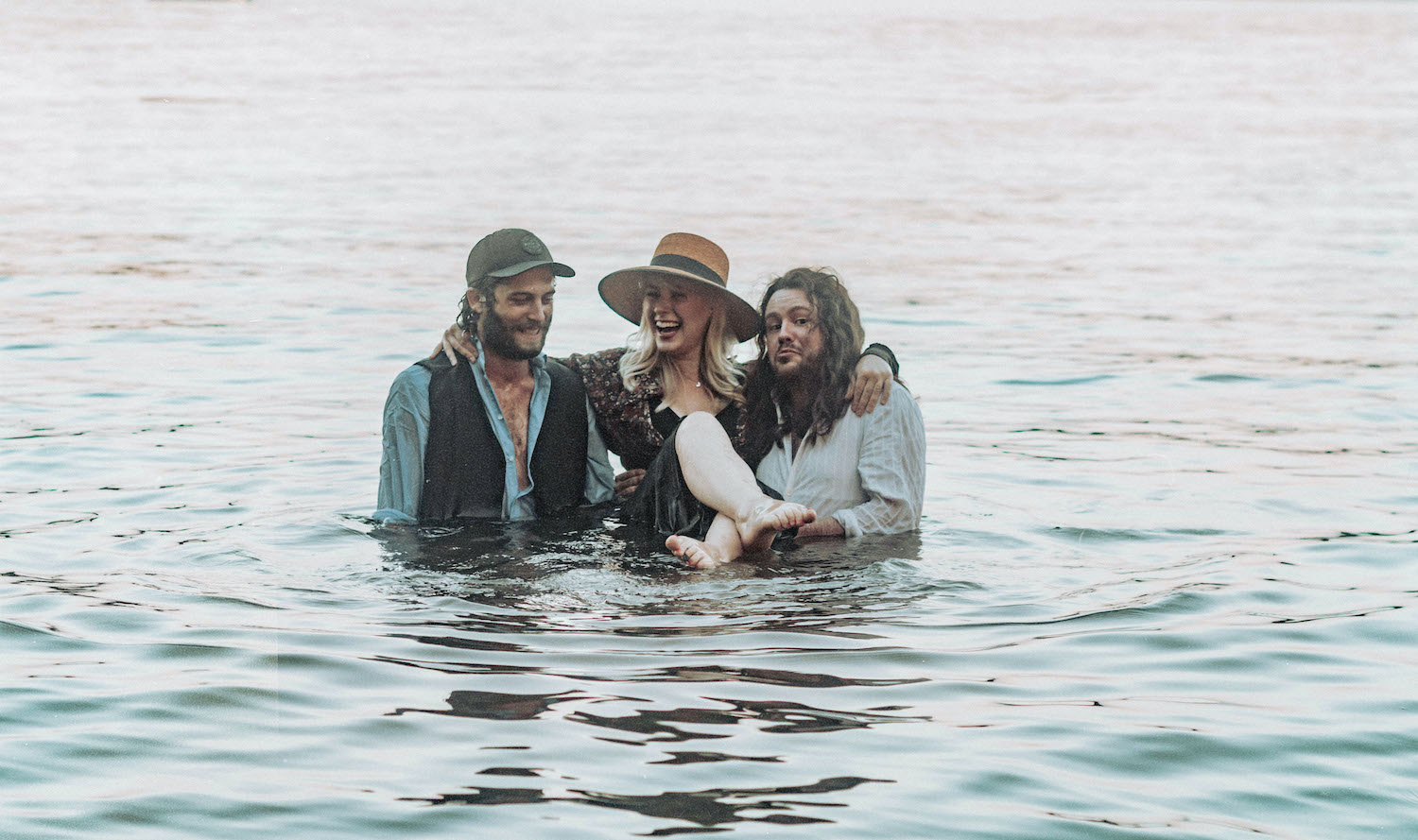 "Sanguine was a rather unique project for us due to being quarantined for almost the entire time," the trio – who formed just a year ago – tell Atwood Magazine. "Right before all the businesses closed and we had to bunker down in our homes, we made sure to snag a few pieces of equipment from the studio we work at, The Crows Nest, and built little home studios at each of our houses. From there, we recorded everything on the album except the drums, which we did at The Crows Nest. We would record and send files back and forth, and then John would mix it all and send us the final mixes for approval, and that was sort of how we operated for about three months."
"With our name being Sister Luna, we wanted to make the release representative of the moon, so we called it Sanguine… Everything on this record was done in house, working with our best friends."
Sanguine is just an introduction; the start of something fresh. Just as the Sanguine Moon heralds a transition in the year, this EP heralds the arrival of a fresh band with a promising sound. Experience the full record via our below stream, and peek inside Sister Luna's Sanguine EP with Atwood Magazine as the trio go track-by-track through the music and lyrics of their debut!
— —
Stream: 'Sanguine' EP – Sister Luna
:: Inside Sanguine ::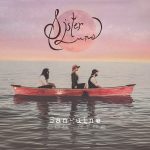 — —
Sanguine
[N/A]
I Wasn't Right
"I Wasn't Right" was the first track we decided to start working on. It started with a simple drum idea from John, who wanted to incorporate a Bo Diddley beat into one of our songs. So we programmed a drum beat and then took a progression from one of John's older songs and started layering it over top, mainly just a bunch of open chords, more so just trying to figure out the structure. After introducing it to the rest of the band and playing it live in practice a few times we figured out the structure and where else to take the  progression. The song we pulled the progression from was the same song the lyrics were originally for. John presented me with the lyrics and together we sat down and tweaked them to make it a little more topical and more relatable, after that we handed it over to lexi for a final revision and the song was pretty much done.
Like many songs in existence, this one is about heartbreak. it's about the end of a relationship and that sudden realization, that moment when it finally hits you. It's about trying to keep a fire burning but clearly knowing it never will again.
Feeling Down
This one was mainly written by Hayden. Before quarantine really hit we dragged a lot of equipment from the studio we work at in Youngstown OH, the crows nest, and set up home studios of our own. Hayden wrote and recorded the majority of the song at home with lexi and then sent it out to John to Add all pf his parts and mix it.
Feeling down is about addiction. The never ending cycle that keeps you down until there's nothing left. It's specifically about alcoholism, something a lot of people around us have dealt with, ourselves included.

Til I Got Around to You
This one was presented to us by John. We wanted to have a very piano centric record because the majority of the stuff we had been writing was very centered around the guitar and we felt if we broke that cycle we might have something better on our hands.
Like I wasn't right this one has a rather universal theme, love. It's a dedication to John's girlfriend and their soon to be child. A song about letting love guide you and finding your way. A Sweet and rather fitting song to end the EP.
— —
— — — —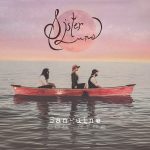 ? © Tessa Michalski at Squig Creative
:: Stream Sister Luna ::
---