With new song "Peaceful Rest," Sara Jean Kelley and David Borné gently say goodbye to persistent negative emotions and move forward with life.
Stream: "Peaceful Rest" – Sara Jean Kelley
---
When thinking about the present and changes going into the future, it's inevitable that there are things that we'd like to leave behind. Maybe these are memories, such as people and experiences, that hold too much significance thus the sadness and frustration that they bear make the moving forward challenging. We can consider these things dead to us, at least we would prefer that they are, and what do we do with once living things that are now truly dead? We bury them and hope that they don't come back to haunt us.
Hit your knees
Just start diggin
Don't start anything
You can't finish
Down below the bones and flesh
I'll lay you to a Peaceful Rest
Can you go back to where you came from
Floating free among the stars?
And if this world can't contain us
Why are you actin like you're stuck where you are?
Atwood Magazine is proud to be premiering "Peaceful Rest," the latest single by Nashville-based singer/songwriter Sara Jean Kelley and featuring David Borné (released 28 October). Easy-going and reflective with moments of shade that sweep across, "Peaceful Rest" begins as though taking a lonesome stroll to clear the head, the melancholic plucks of guitar heading towards a revelation. 'How do you bury somebody/ Who took shelter in your soul/ How can you carry somebody/ When your back's broken from your own load' Kelly asks, the vocals stretched out like rich velvet. As the song progresses, so does the subtle sense of drama, the deeper voice of David Borné accompanying her like a shadow and strikes of electric guitar like the bursts of anger trying to be contained. Towards the end there are warbling cries as though releasing all the emotions for good, trailing like ghosts in the process of being exterminated.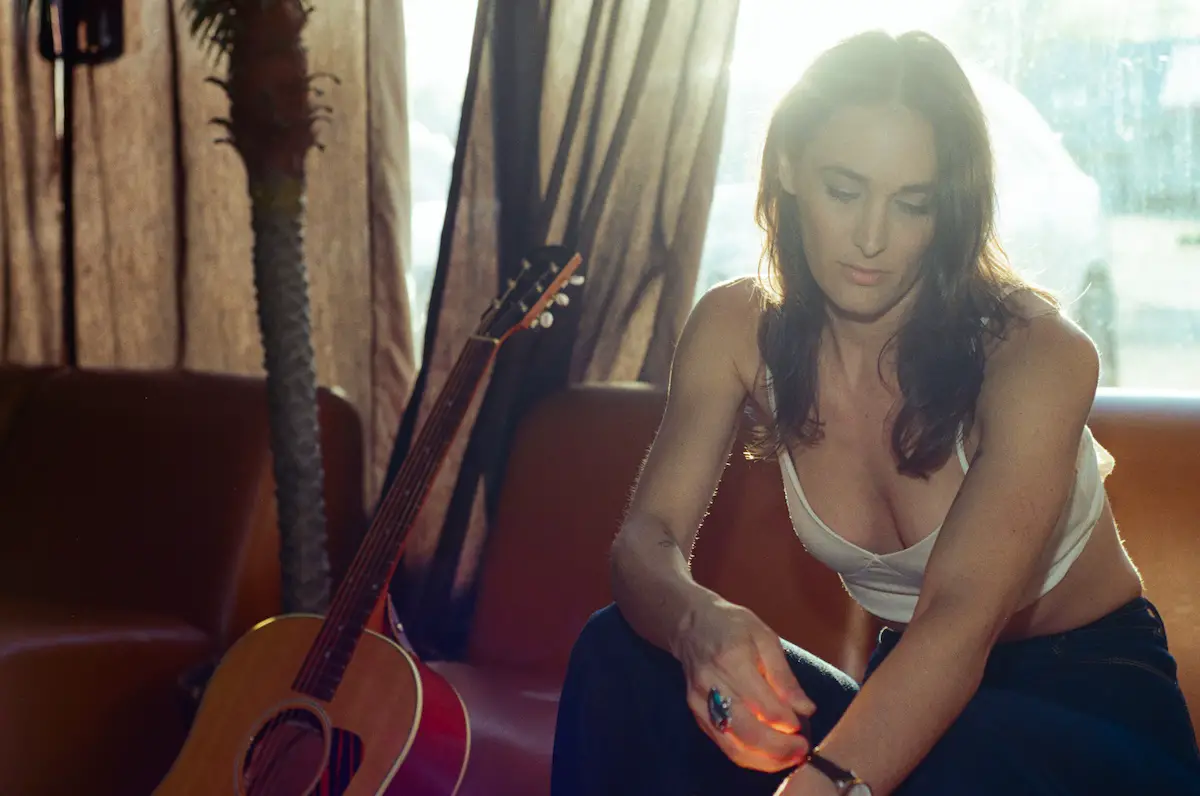 "Shortly after I moved back to Nashville after traveling for most of the 2020 pandemic and David moved to a farm an hour outside the city, we sat down for a long cathartic visit," explains Sara Jean Kelley in regards to the origins of the song. "We talked about life and death and changes and leaning into the present; where we come from, where we were, and where we're going. From that conversation, this song was birthed."
This is evident in the lyrics that highlight the determination to move on. At the same time, laying the negativity to rest can be as simple as an optimistic or aspirational dream. 'So hit the hay/And just start dreamin/ Close your eyes/ On all your demons' Kelley sings delicately, Borné joining her to give the words more impact.
Hit the sky
Just start flyin
Learn to live
Or die tryin
Far beyond the bones and flesh
I'll lay you to a Peaceful Rest
So hit the hay
And just start dreamin
Close your eyes 
On all your demons
Deep within in my bones and flesh
I'll lay you to a Peaceful Rest
"Sometimes our attachments to people seep into our bones and get tangled in our sense of self, and letting go of those attachments seem nearly impossible," Kelley tells us. "Then, if we remember that we are literally made of stardust and capable of anything, we can start to break those chains and live truly free. Knowing that we come from the infinite and will someday return can be liberating if we let it be." A good nights sleep under the stars, a fresh start, functions as the peaceful rest.
The song follows the EP Black Snake released last year, an exploration of life, death, transformation, resilience, and adjusting to life in your early thirties all in the soothing tones of country folk, and the debut EP The Wild (released in 2019) which was inspired by her connection and relationship with the earth and soil. Conceptually "Peaceful Rest" links with all of this by taking a relatable emotion and reminding us of our magical ties to nature but with a side that feels a little more agressive. Written and recorded alongside Nashville-based singer/songwriter and friend David Borné, the two together make the burying of emotions more poignant, as though the action needs to be a team effort.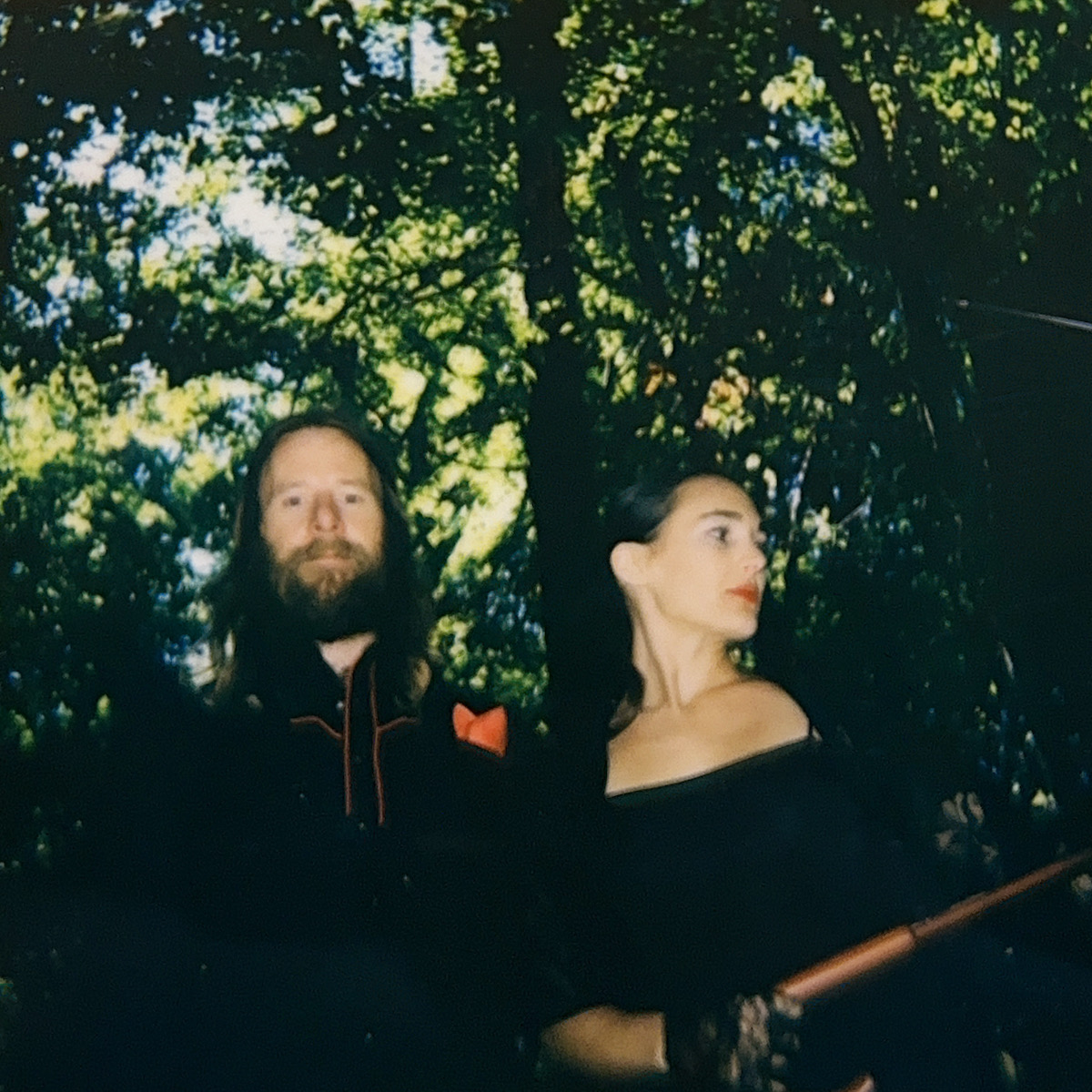 Released around the time of Halloween, "Peaceful Rest" evokes the misty grey landscape of a solitary graveyard with faint streams of sunlight shining down.
However, it isn't really a song of horror or spookiness. In contrast there's reassurance and relief, a weight being lifted off the shoulders. Howling under the moon, like Sara Jean Kelley at the end of the song, we as well can release all our negativity and become more powerful than the people and things that have been holding us back.
Stream "Peaceful Rest" exclusively on Atwood Magazine!
— —
Stream: "Peaceful Rest" – Sara Jean Kelley
— — — —
? © Anna Grace Borné
:: Stream Sara Jean Kelley ::
---