Years go by and songwriters come and go, but emotions are universal; love hasn't changed. Raw, emotionally-fueled music stands the test of time, evoking the same feelings it did ten, twenty, thirty years before. Tender and heartfelt, Luke Underhill's "I Wanna Make You Dance" is a timeless testament to love and passion, echoing that late-night, last-ditch effort to lay it all out there for someone special.
The party is over
No one is around
I'll pull you closer
Don't make a sound
We don't have forever
But we have right now
I Wanna Make You Dance
"I Wanna Make You Dance" – Luke Underhill
---
Atwood Magazine is proud to be premiering the acoustic video for "I Wanna Make You Dance," off Luke Underhill's recently-released EP, The Left Side (August 18, 2017 via Revolver Recordings). The 21-year-old singer/songwriter worked on his first indie label effort with Mikal Blue (Colbie Caillat, Jason Mraz), citing a range of influences spanning Gavin DeGraw and Bruce Springsteen, Ed Sheeran and Ben Folds. Though these artists are certainly evident in the finer print of Underhill's work, there's still something very much unique about his Chicago-based style: A little bit country mixes into the rock and pop stylings of a budding artistry that is at once relatable and different.
While his studio version is a fast-paced number made to move feet, the "I Wanna Make You Dance" acoustic rendition is a slightly slower, still driving piano song that relies on Underhill's dynamic performance for ultimate success.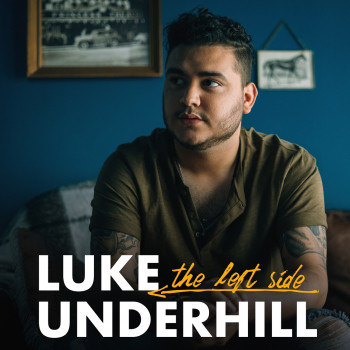 Some men have the world
And their blind to everything
All I want is my hands on your hips, for a moment
To sweep you off your feet
Nothing lasts forever
So lets make this count
I wanna make you dance
"Acoustically, this song is very challenging because my piano is only a small part of the song, and I have to bring the same intensity as I would with my band behind me. It's a challenge, but that won't keep me from giving it my all," the artist shared. The piano-only accompaniment lends results in Underhill plunging even deeper into his skills as a performer: He must own every part of the song, and he delivers with flying colors.
"This song is probably the most fun song I have written so far. I think that's why it was harder to write; I didn't want the focus to be on the lyric, I wanted the music to be the focus. When I play the song live, so much emotion comes through in myself and the audience. It is the perfect song to end a show with."
Fast or slow, "I Wanna Make You Dance" is a magnificent composition that is sure to move us both inside and out. Its sentiment is time-tested and listener-approved, a warm and meaningful extension of palpable feeling that echoes long after last call:  Nothing lasts forever, so let's make this count. I wanna make you dance.
— —
— — — —
photo © 2017
:: Listen to Luke Underhill ::
---