Swimming in warm, hypnotic waves that wrap us in reverie, Tag Cloud's debut single "Will Work" demands our thoughtful attention.
— —
There's something delightfully different about Tag Cloud's dreamily reflective, genreless music. The defiance of convention lends his music an artistic integrity that cannot, and should not be ignored, but for the fact that there is a sublime depth to it that is so unlike the majority of modern music. Swimming in warm, hypnotic waves that wrap us in reverie, Tag Cloud's debut single "Will Work" demands our thoughtful attention.
no one thought to check why
everything had stopped moving
or whether that wave would crash down,
and just wash out everything
we're not afraid of anything
that's why we don't (stop)
Listen: "Will Work" – Tag Cloud
---
Atwood Magazine is proud to be premiering "Will Work," the lead single off Tag Cloud's upcoming debut album Gnarly (set for early 2018 release). The solo effort for Brooklyn's Justin Mayfield, much of Tag Cloud's music was (and is) "inspired by dreams and imagery which are meant to be digested and experienced first, and then analyzed later (if necessary at all)," per the artist. "The word "gnarly" refers to the most positive and honest reaction from a sane being that is constantly inundated with the flow of culture, technology, and the wonders of the natural world." Gnarly is the reflexive reaction to existing in the busiest, most overwhelming environment this side of Times Square; it's a means of survival, by way of observation and comprehension.
As our collective introduction to such a vast, thematically stretching collection, "Will Work" is our anchor and a true jumping off point. It introduces everything we might come to expect from Tag Cloud – including the understanding that this will be an unexpected journey. Elements of jazz, psychedelic, chamber pop, art rock and more come together as Tag Cloud embarks on his adventure:
and no one cared to savor anything in their world
if only they knew what mattered was that internal hum
a sudden ring and we've grown so fast/fat, and something's after
we carry weight in different and exciting ways
"'Will Work' is track 1 on my album Gnarly because lyrically and musically, it's sort of a preface to the record," Mayfield explains. "The record sort of revolves around me toying with my most vivid dreams and analyzing them for meaning. This is also a pretty good way to describe my songwriting process as well – stream of conscious unloading of ideas into a song form, then building around a general meaning that presents itself as naturally as possible."
"The idea this song is based around is another piece of an underlying theme on the album – which is of how we treat the present (with our daily actions, our beliefs, and relationships to other people/technology) and how we fear the afterlife, because to me the latter affects the former and I don't really understand why."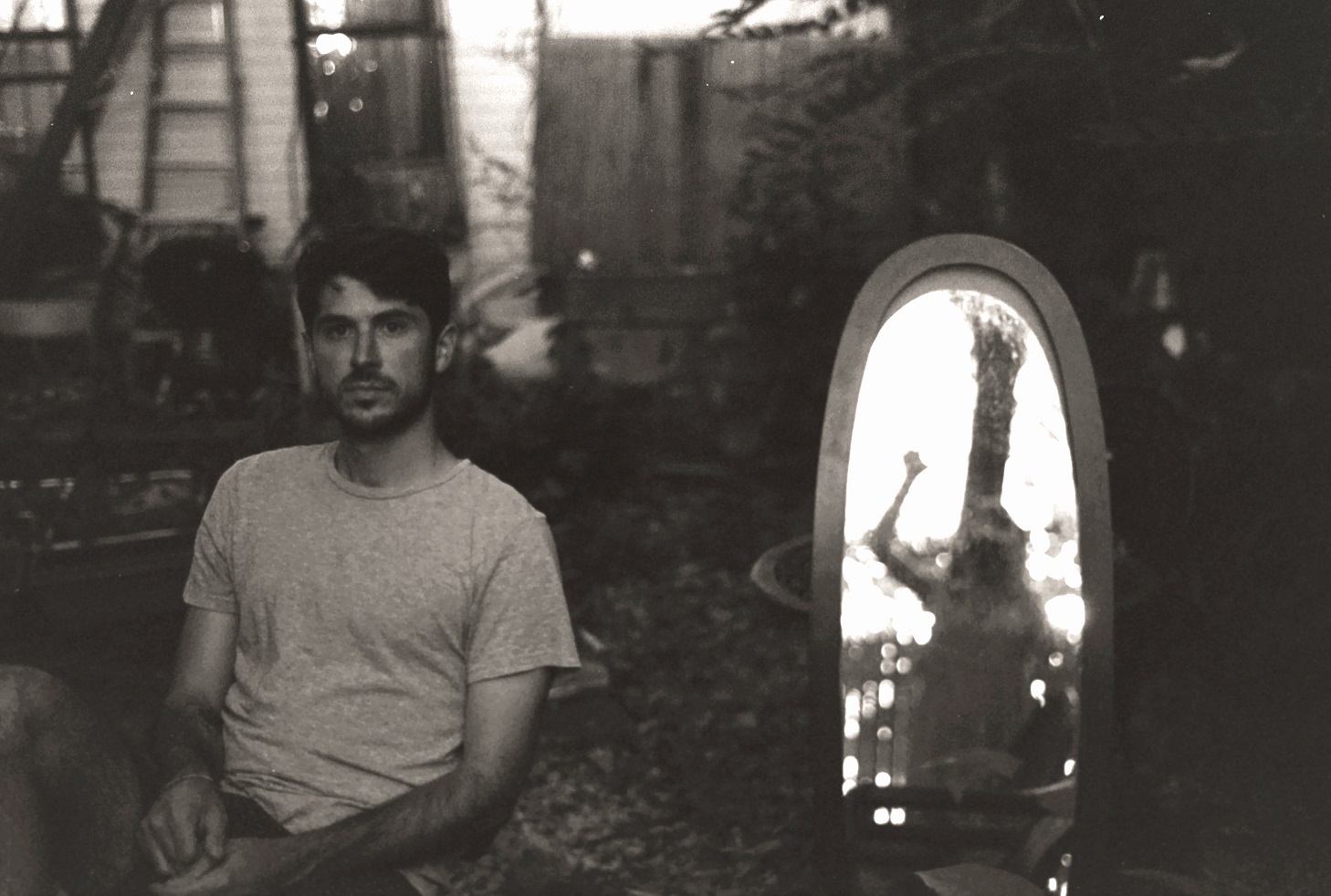 Mayfield continues: "Musically, the song also presents a lot of ideas in succession, like a sampler platter for the album. There are 3 songs on the album that follow a "piece in movements" structure, and I thought the first track should be an introduction to the rest of the album by setting the tone of my "lots of ideas packed in tight" style."
"Will Work" works as a literally clouded, but not crowded piece that successfully envelops us in layers of provocative sound. With this debut, Tag Cloud presents himself as a unique, distinctly unorthodox artistry with a bright future. Step out of your comfort zone with Tag Cloud and experience something new and different, exclusively on Atwood Magazine.
— — — —
photo © Justin Mayfield