Atwood Magazine is excited to share our Editor's Picks column, written and curated by Editor-in-Chief Mitch Mosk. Every week, Mitch will share a collection of songs, albums, and artists who have caught his ears, eyes, and heart. There is so much incredible music out there just waiting to be heard, and all it takes from us is an open mind and a willingness to listen. Through our Editor's Picks, we hope to shine a light on our own music discoveries and showcase a diverse array of new and recent releases.
This week's Editor's Picks features Wheelwright, Sam Austins, Morning Midnight, zzzahara, Mary Anne's Polar Rig, and Lexi Jayde!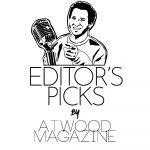 ---
"How am I supposed to sleep, when my bed still smells like you?" an aching Wheelwright sings in a moment of raw longing and lovesick angst. "I don't know how you drive me this crazy, but it's what you do." Released earlier this summer, Wheelwright's passion-fueled "Get Down" is a smoldering rush of feverish emotion that never lets up. Ever since I first heard a snippet of this song randomly on Twitter, I've been obsessed with this indie rock ode to intimacy's intensity – and while it may have taken me a few months to finally talk about it, that doesn't mean it hasn't been on repeat the whole way through.
I would set the world on fire
Strike a match and burn it all
Just to keep you warm
The valley just never kept you warm enough
Don't call my phone if you're not gonna come around
Don't hit me up if we're not gonna get down
Released in early July, "Get Down" is Wheelwright's fourth single of 2022 and the eighth song release of his still very nascent career. The solo moniker of Phoenix, Arizona-based singer/songwriter and multi-instrumentalist Jared Kolesar (former frontman of Jared & The Mill), Wheelwright proudly brings a southwestern flare to the indie arena. "None of his songs are idealistic," the artist's own bio proudly states. "No light without darkness, no laughter without at least some suffering, no thoughtfulness without some recklessness. With devil may care spirit, and a message of hope, frustration, and love, Wheelwright's music contrasts between worlds of wandering existentialism, the strife of modern relationships, and the shreds of hope that can be found in the darkest and most broken places of ourselves."
"Get Down" arrives in the wake of May's hearty, sticky roar "Wilderness Call," and finds the artist dwelling in the turbulent throes of intimacy – be it love or lust, the emotions he expresses are unapologetic and all-consuming. A slow-burn of heated guitars, melt-in-your-ears synths, and drums rises to an anthemic roar as Wheelwright calls out to his lover in a passionate, sonically and emotionally charged chorus. Part-plea and part-shout (all sung into an overwhelming darkness), "Get Down" aches for connection and release. It is, in so many ways, a reckoning of these intense, visceral feelings and the ruckus they so effortlessly stir up within.
'Cause I'm under kept and I'm under slept
And I heard the less you know, the further you fall
So don't call my phone if you're not gonna come around
Don't hit me up if we're not gonna get down 
Don't call my phone if you're not gonna come around
Don't hit me up if we're not gonna get down
"I wrote this song after I met somebody who I really enjoyed being around a year or two ago," Wheelwright's Jared Kolesar tells Atwood Magazine. "It was much deeper than just a physical flash-in-the-pan sort of thing. But I was still sort of in a single state of mind, so my brain kind of took me for a ride, bouncing between not wanting to be in anything serious, and wanting very much to be in something serious. Probably just typical 'beginning of relationship' stuff honestly, but it's definitely an exciting place to be emotionally."
"Music-wise, I think this song is really cool," he adds (and I agree). "That crunchy bass paired up with a low subby synth really lays a cool canvas texture that the rest of the song sits on the whole time. It's really going for most of the song, which makes it so jarring at the end when it drops out for a second. Also the melody on the chorus is one of my favorites that I've ever written."
Told me get your bread and head
and head out before they see you
If the world doesn't drive you crazy
You can't make it through and I would do
90 mile hours loop 202
Cuz it feels like I need to get close to you
'Cause I'm underkept and I'm overslept
and I always had this thing about being alone
I hate being alone… I hate being alone…
"Get Down" manifests passion and frustration in a raw, radiant indie rock upheaval. At the heart of this song is a lonely soul in search of a partner (of sorts) to join him in life's journey. Wheelwright's song puts on full volatile display a set of vulnerable, real emotions we all too often keep bottled up inside, especially at a relationship's start – lest we reveal our true feelings and run the risk of rejection's heavy burn.
The artist recently followed "Get Down" with September's enchanting single "Sympathy," a soul-stirring alternative power ballad whose acoustic, orchestral arrangement and catchy, cathartic melodies are reminiscent of '90s hits like Dishwalla's "Counting Blue Cars" and Goo Goo Dolls' "Iris." That is to say, it's another instance of Wheelwright, done right.
Still, I find myself coming back to "Get Down" as an example of pure heart-on-sleeve feeling let loose in song. Needless to say, Wheelwright is a new favorite.
But I don't care about anybody else
when I'm looking down at your eyes
I don't care about anybody else tonight
So don't call my phone if you're not gonna come around
Don't hit me up if we're not gonna get down
Don't call my phone if you're not gonna come around
Don't hit me up if we're not gonna get down
Love is utterly exhilarating, and in Sam Austins' latest single, that inner wrestling match between passion, vulnerability, and pain comes to life in a truly thrilling spectacle. Released October 4, 2022 via Atlantic Records, "Matador" finds the Detroit-born, Los Angeles-based singer/songwriter, model, and artist reckoning in intimate depths, exploring the duality of masculinity and femininity, and what it means to put yourself out there; to let someone else in, and allow them to see all of you; the real you.
Why you wanna do that to me?
You're never gonna say we're too late
Running your game, abuse me
And when it goes down, you lose me
Lace your boots, get your cape
I've heard everything
She's a matador; I can't fight her off
She's a matador; won't stand it anymore
"Matador" is Austins' second song release of the year so far, after February's standalone single "Like That" with WizTheMc. It's the first teaser off Austins' forthcoming new project (set to release in 2023), which follows his acclaimed 2021 debut mixtape HOMELESS STAR. "The tone for the art is to inspire people to live!" the artist tells Atwood Magazine. "It's a new age. People want to get out their homes and be with one another to create moments that last forever. The music and visuals are a language to the person consuming, so the mission here is to connect to as many people possible through this unique conversation the music holds."
Churning guitars and aching vocals help make "Matador" quite the conversation starter; the alt-pop artist embraces an indie rock sound as he ushers in a new era for himself and his music. "I definitely grew up listening to a ton of Weezer, Foo Fighters, System of A Down, so it just naturally comes through to save the day sometimes," he shares. "I wanted to have an anthemic record that felt new, but kept the nostalgia aspect that is a consistency in our writing. Something that feels proud and strong, but opens up into the air when the chorus hits to make you feel it."
Step in with your left side
Thought I saw you there, but didn't I?
Deafened by the crowd noise
Stab me in the heart, I'm bleeding out
Lace your boots, get your cape
I've heard everything 'bout you, baby, I swear
Austin's vivid lyrics prove as enthralling as his song's cinematic sound. Considering the song itself plays off themes of love and vulnerability, "Matador" is itself and incredible vulnerable and visceral work. "I was obsessed with the imagery and metaphor of love as a bullfight," Austins says. "It's a seductive choreography and misdirection. I approached it as someone who has been vulnerable in the arena; deceived and strung along by someone with a fatal purpose."
Diving deeper, he explains, "When writing 'Matador,' I wanted to consciously put myself inside the shoes of the bull. When you think about the bull, you think about its intensity, its aggression. There's an association with its wild spirit. Things that resonate with a more masculine energy. I started to dive deeper into this relationship with the matador. There is a dance between the two, where the roles flip. The bull is in its situation actually guarding itself from the matador in this arena."
"It makes me think about how this relationship parallels us as humans in our everyday relationships. Flipping between our internal feminine energy, where we cause ourselves to feel deeply, and the masculine energy, where we lunge and rush towards, wholehearted. I think the overall lesson from this song, is to learn how to love and be loved. Don't let yourself become the asshole."
She's a matador, I can't fight her off
She's a matador, won't stand it anymore
She's a matador, I can't fight her off
She's a matador, won't stand it anymore
Oh, I see you, baby
Baby, I got my eyes on you
I see you
You keep me running, running, running in circles
Keep me running and running
You keep me running, running, running in circles
Keep me running, run, run
Love can and is all-consuming. On "Matador," that raw passion comes to life with unbound expression. Between his own feverish vocal performance, the driving guitars at his side, and the searing trumpet blaring its brassy, buoyant melody, Sam Austins ensures we hang on every moment of this dazzling, dramatic song.
"Paradise"
Morning Midnight
The recent release of Morning Midnight's debut album (Happy Hour, out October 12 via Faction Records) has inevitably brought me back to lead single "Paradise," which I instantly fell in love with over the summer. The Glasgow duo create a lush, achingly soft space of indie folk/bedroom pop reflection and inner reckoning as they slowly come to accept the dreadful reality of a nearing end. "Just don't ever ask me why we never found our paradise," the pair sing in the song's hauntingly tender, harmony-rich chorus. "It took some time to understand why my feet always hurt me when I land." This is bittersweetness at its best.
Tell me the place where we were drinking last night
Had deals on late I would have split otherwise
If something had changed I couldn't tell from your eyes
Remember the days we could have taken our time
"'Paradise' is about the space between realising you need a relationship to end and the moment it actually happens," Morning Midnight singer/ songwriter Jordan Scott tells Atwood Magazine. "I remember the night when it hit me like it was yesterday, but the moments after are a lot harder for me to piece together. I guess the realisation brings a clarity that's easy to remember, but this song is more interested in why it had to happen in the first place, which can take a lot more time to figure out."
Scott and Jess Pascal debuted Morning Midnight with the song "Ancoats Junction" in summer 2019, and within two weeks of its release, it was one of my 19th Editor's Picks. "In spite of the lyrics' sadness, the song is utterly soothing," I wrote at the time. "This is the kind of track one might listen to in trying to calm down; Morning Midnight dwell in their emotions, but they don't let that bitterness overtake everything else. Rather, they find a balance between the poignant truth of this goodbye, and an otherwise brighter vital energy. It's as if they refuse to let this get to them anymore; they don't want to dwell in the past any longer."
Gotta admit we had a hell of a run
Couldn't complain when it was good we had fun
Said something you hate, now I can't tell if I'm wrong
Wouldn't you say you wouldn't know till it's gone?
Just don't ever ask me why
We never found our paradise
It took some time to understand
Why my feet always hurt me when I land
"Paradise" aches with a little more intention than the duo's earliest work, but their musical core remains a space of haunting intimacy, heartfelt connection, vulnerability, and warmth. Building up from a soft confessional to a soul-stirring upheaval, this song is the kind of gut-wrenching art we need to remind us to savor life's little, fleeting moments. Don't let them pass you by; embrace what you've got, while you've got it.
How many times you wouldn't wait
Forgetting it all to let it break
remember the days we used to take the long way round?
Shouldn't of learned to let you go
It wasn't enough to take it slow
Remember the days we used to take the long way round?
Just don't ever ask me why
We never found our paradise
It took some time to understand
Why my feet always hurt me when
It's hard to explain, but zzzahara's latest single manages to feel equal parts raw and lush, light and heavy all at once. Released in late September, "julia" is a rush of passion, frustration, and pure energy that finds the LA-based singer/songwriter and guitarist throwing caution to the wind, owning their emotions and letting them all spill out onto the page:
Julia, why are you talking to me?
Julia, I know I know I know
Julia, this love is like a war
Julia, I want you (Julia, I love you)
Wanted you to stay away (Julia, I love you)
Julia, I warned you (Julia, I love you)
Make up your mind someday (Julia, I love you)
It's direct; it's honest; it's unapologetic. Against a backdrop of psychedelic, effected guitars and shuffling drums, Zahara Jaime (of Eyedress and Simps fame) creates a moment of uncompromising intimacy and heartfelt truth.
"'julia' is one of the first songs I ever wrote," zzzahara tells Atwood Magazine. "One of those where I knew I had nailed the chord progression. I was in high school and the pressure was on because our school's Battle of the Bands was taking place in a few weeks. This girl I sort of liked — I say 'sort of,' because she could never make up her mind about me — was performing at the Battle of the Bands show, so I decided to get to writing!"
"'Juliaaaa,' I yelled with emotion while I was in my room, hitting the first chord. I remember that moment feeling like a big accomplishment. I knew I had made something catchy. When the day came and I went to perform the song on stage, she was there in the audience. I sang the first few lines and she ran out of the auditorium."
Julia, why are you contemplating
Julia, just go just go just go
Julia, this ain't a love no more
Julia, I wanted you to stay
Julia, I loved you baby
Make up your mind someday
There's nothing quite as refreshing as an artist holding nothing back, and from their expressive wails to their guitar's expressive wails, zzzahara most certainly holds nothing back in "julia." The latest teaser off zzzahara's forthcoming debut album Liminal Spaces ensures we'll be ready and waiting for the full record come release day (October 21 via Lex Records). In the meantime, I'll be singing "juliaaaaa" on repeat at the top of my lungs.
"Summer Girl"
Mary Anne's Polar Rig
Stockholm's Mary Anne's Polar Rig are the kind of act you kick yourself for not discovering sooner, but thank the heavens you've finally found. The Swedish band's earlier works (2018's Surfaced and 2021's debut album Makes You Happy) are uncompromising, unapologetic, and full of charm – three endearing qualities that continue to resonate throughout their new material as well. Released September 13 via Rama Lama Records, "Summer Girl" is a fuzzy and fervent upheaval of churning guitars and emotive vocals; it's exciting, uplifting slacker pop/indie rock at its finest:
i'm your summer girl cause i'm a girl in the summer sun haha
watch me sweat til i pass out
and i always was a good girl so i behaved and got top grades
well now watch me shred every book i ever read
you know, cause i believe in numbers, possibilities that intwine
yeah i'll wait for the stars to align
"In this melodic guitar inferno Mary Anne's Polar Rig go on a cruise that will remind you of some classic '90s bands like Weezer and The Breeders," the band say of their song. "In a leather racing suit, "Fast" Malin Hofvander embodies the anti-summer girl, sweating on the beach, while Filthy Harald Ingvarsson plays a dune-top-tapping-guitar-solo in uncomfortably tight clothing. This is a groovy rock banger served sunny side up and YOU are here to lean back and enjoy the ride."
If I'm being honest, I first fell in love with Mary Anne's Polar Rig's sweaty overdrive and feedback-drenched guitars. There's a recklessness to this band's performance that aligns perfectly with their warm, rich harmonies. It's invigorating, enchanting, and utterly irresistible.
and they say you can be who you wanna be
but i find it hard to be anything but me
yeah they say you can be who you wanna be
but i tried and it's hard to be anything but me
and every morning when i wake up, you know i tell myself!
that i'm a normal person cause i don't act out
on every single weird impulse i get
"what's the matter with you"
Lexi Jayde
Singer/songwriter Lexi Jayde soars with unapologetic, heart-wrenching honesty in her dynamic new single. A collaboration with FINNEAS, "what's the matter with you" (released October 13) is direct, poetic, and undeniably invigorating: A story of intimate connection, vulnerability, resistance, and hope that most of us romantics know all-too well. It's hard to love again when you've been burned before, and Jayde sings with impressive immediacy and openness as she reflects on her own journey of intimate re-connection:
Look away, I try to bite my tongue
I think you might be giving me the feeling I've been running from
A mistake, I know how this one ends
Cause once you say it there's no going back to being friends
When you caress my face
And kiss my waist, it's so underrated
Pins and needles in my arms
'til you touch me now I can feel again
"I write all of my songs based on experiences I go through," Jayde tells Atwood Magazine. "After going through a massive heartbreak, I've begun to open my heart up to the possibility of falling in love again. I was talking to this perfect boy who was everything I've wanted in a relationship, but was having trouble opening up and letting him in. It's the scariest feeling knowing you could possibly get hurt again and even though it might've felt right in the moment I knew I wasn't ready. I was not only upset at him for being so amazing but upset at myself for closing my heart off. So the song is inspired by me dating again and feeling frustrated by my inability to let a gentleman be a gentleman!"
This song finds Jayde essentially looking herself right in the mirror and undergoing her own inner reckoning – figuring out why she feels the way she does, and how she can best get through it. "We do not talk enough about the recovery part of the trauma we experience from heartbreak or when someone breaks your ability to trust again," the singer/songwriter shares. "This song transparently shows the exact point I am at in my life, I am beginning to date again, but I have more healing to do before I can feel completely comfortable allowing myself to do so. The song highlights both realities – what's the matter with the perfect boy who wants to get me to love again and what's the matter with myself, why I can't allow myself to be vulnerable to someone else. With every song I write, I hope that "What's The Matter With You" can allow even one person to feel like they are not alone in whatever they are feeling."
Jayde's latest single calls to mind artists like Holly Humberstone, Loviet, and Abby Holliday: Fellow singer/songwriters who have found breathtaking ways of incorporating rock guitars into their own pop songwriting. The answer is never easy, but "what's the matter with you" inevitably encourages us to break past our own limiting factors to be our own best selves.
What's the matter with you
You're such a gentlemen
I told you i don't have the time to fall in love again
What's the matter with you why'd you take my hand
I love the way you came around and ruined all my plans
— — — —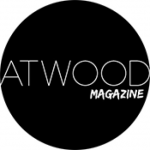 Editor's Picks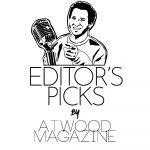 ---