Every Friday, Atwood Magazine's staff share what they've been listening to that week – a song, an album, an artist – whatever's been having an impact on them, in the moment.
This week's weekly roundup features music by Lianne La Havas, Ken Yates, HAIM, Jhené Aiko, Healy, Dan Wilson, Megan Lyon, Wallows, The Cuckoos, Dave Harrington Group, Alfie Neale, and ACxDC!
— — — —
— —
:: "Bittersweet" – Lianne La Havas ::
It's been a few years since Lianne La Havas has released music, and "Bittersweet" is the welcomed return that blows all expectations out of the water. Full of emotion, the song is a bustling, soulful listening experience that sees an unfettered La Havas musing with her signature silky, gorgeous vocals. The guitar, percussion, and keys create a mesmerizing mood that coincides perfectly with the singing, making the emotive aspects of the track that much more pronounced. "Bittersweet" is taken from her upcoming album, one that will surely stun.
:: "Surviving Is Easy" – Ken Yates ::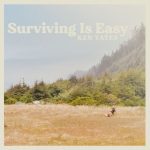 Ontario singer/songwriter Ken Yates' latest release is only too perfect a song for these times: "Surviving Is Easy" but living is hard. Taken off his upcoming third album Quiet Talkers (out May 2020), the track is an earnest, heartfelt rendering of everyday struggle. Yates sings sweetly, somberly alongside guitars and drums – a simple rock setup that gets the job done.
Rain down on the parade
I take a lot of things that I shouldn't take
I take a lot of things to keep me awake
Surviving is easy
Head too tired to think
Nothing that I can't fix with a drink
If I don't swim then I'm gonna sink
Surviving is easy
"When I was writing this song I was thinking a lot about happiness and all of the things a person needs to feel content about their lives;" Yates shares. "Most of us create problems because we need something to solve, and I think in a weird way that's when we're our happiest selves. We survive because we have to, but how often are able to take a step back and say, "Ok, things are good?" That's a question most of us are trying to answer on a daily basis."
Yates' lyrics sting all the more given the circumstances under which they've been released; as it turns out, surviving is a lot harder than we first thought.
Who gives a damn about a broken heart?
Who gives a damn about a couple new scars?
But getting by will only get you so far
Surviving is easy but living is hard
Living is hard
:: "The Steps" – HAIM ::
Every so often a song will leap into your life and make your eyes widen, ears prick up, and mouth bend to a smile. It doesn't have to be revolutionary or particularly meaningful, it can just be simple and positively energetic.
For some reason, I was late to "The Steps" by Haim. It came to my attention due to a newly uploaded live performance appearing in my 'Recommended' videos on youtube. I was having trouble getting to sleep and as soon as I pressed play a wave of excitable optimism rushed through me, sending happy thoughts into my sleepy mind.
So I played it super loudly through noise cancelling headphones during the final days in the office before the office became my apartment. And I played it while sat cross-legged on my bed in need of a sudden boost of motivation. It's sunny Haim with a side helping of sass. It's lighthearted but kinda cool. It makes me crave being outdoors in the city wearing shorts and t-shirt, trying to be sociable in a sociable atmosphere. It makes me feel independent but also connected, like how the Haim sisters are a powerful force but a powerful force together (although much love for Danielle). Do you understand? You don't understand me. Baby.
:: Chilombo – Jhené Aiko ::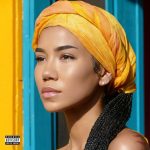 The instrumentals across Chilombo are as gentle and soothing as be– one could easily drift into a daydream to the sounds of the piano on "Summer 2020 (Interlude)" or the acoustics on "Born Tired." But laid atop those relaxing melodies are startlingly abrasive descriptions of an L.A. lady who — shall we say– bears no reservations in expressing her sexual preferences (and in slightly more explicit terms than that; song titles like "P*$$y Fairy (O.T.W.)" and "Happiness Over Everything (H.O.E.)" should hint to that much).
Still, it's exciting to hear Jhené Aiko follow the example of "Supermodel"-era SZA by holding nothing back in celebrating her sexuality and moving on triumphantly from past heartbreak. Her captivating singing voice is joined by a quick stab at rapping (the impressive "Triggered") and some solid work by guest MCs like Ab-Soul, Nas and Migos. And although much of the lyrical content was inspired by her recent split with Big Sean, it's nice to see that she has at least found ways to make amends with the old fella by means of a vocal collaboration ("None of Your Concern"). I confess to having previously been unaware of Jhené Aiko before coming across this new record, but Chilombo has compelled me to dig deeper into her considerable catalogue.
---
:: "Nikes On" – Healy ::
After hearing Healy's "Nikes On," I wanted to be driving down Highway 1 under blue skies– obviously wearing a fresh pair of Nikes. Healy sings quick-witted lines over understated electric guitar and clean drumbeats. A near-perfect piece of synthy hip-hop, "Nikes On" has me excited to see what Healy will release next.
Admittedly, this song is a tad bit out of left field. That being said, there is a lot about this track that I really dig. The riffs are heavy, alternating between blistering blasts of aggression to hard hitting grooves and the production is pretty well-defined which keep this track from sounding like a jumbled mess of sound and noise. The vocals might take some getting used to, and the lyrics might be a bit too irreverent for some, especially during the chorus, but it gets the blood pumping and especially right now, that's a good thing.
:: "Red Light" – Dan Wilson ::
There's a haunting ethereality to Dan Wilson's "Red Light" – a heavy ambience weighing as much on the music as it is on the artist's heart. Written upon finding out that the master tapes for his bands Semisonic and Trip Shakespeare were lost in the UMG fire, "Red Light" captures the pain of a loss too intimate and stirring to be summed up by words alone. Wilson's words ring out into the darkness as he sings, his solemn, smoky voice hovering like a ghost against warbly, muted pianos that give as much to the song's percussion as they do to its melody:
I am not a summation
I am not an archive
more like a vibration
I'm going live in five
And no application
No jump drive hitchhiker inside
I'm just a way station
Rest stop visitors' guide, visitors' guide
It's been a long ride
Written with Jenny Owen Young and Ethan Gruska (the latter of whom also produced it), "Red Light" aches with a dark vulnerability: The pain of someone who has lost something they truly can never get back, and must now contemplate what it means to live with that permanent absence. Of course, it's not about the physical absence; for Wilson, it's what it represents, to know something you put into the world was now taken out of it.
If I was living in the cloud
Woulda watched the fire burning, burning
Their memories off without a sound
It felt like the world stopped turning, turning
Red light, red light
Alright, alright
I'm up all night, all night
In the red light, red light
:: "Lights" – Megan Lyon ::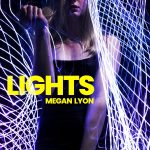 A sleek piece of seductive pop, Megan Lyon channels the likes of Charli XCX and Dua Lipa in this mid-paced, dance floor ready song. With distorted vocals and infectious beats, when Lyon says to "Turn the lights down," you want to listen. "Lights" is an electrified pop song that makes you want to retreat to the club's backroom with whoever you came with [or just met].
:: "OK" – Wallows ::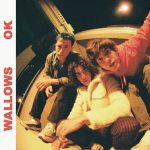 It's been six months since Wallows released new music, and almost a year to the day their debut album Nothing Happens dropped last March. For their deeply loyal fanbase, "OK" offers something familiar and something new. Lyrically similar to their bittersweet anthems that tangle with loneliness and feeling seen, the single offers some simplicity to the fragility of a budding relationship in our uncertain world. Wallows often lean on their relatability, capturing the optimism and resentfulness of their young audience. Like "Sidelines," "Scrawny," "Pictures of Girls," and other tracks before it "OK" glimpses into a moment in time and all of the feelings associated with the experience.
Stylistically, "OK" could be pointing the trio in a new direction. Lead singer Dylan Minnette is known for his even, sometimes even monotone vocals, that are taken to new ranges in this single. The choice to sample from a modified voice is also a new one, adding some playfulness to what might otherwise be a more sober track.
:: "Heartbreak Paradise" – The Cuckoos ::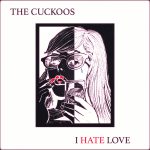 Like the child of Annie Lennox and AM era Arctic Monkeys — which by the way would have AMAZING hair — The Cuckoos' album opener "Heartbreak Paradise" sexily slinks along on an enticing cocktail of deadly bass lines and sickly sweet synths. Fitting for a record called I Hate Love. 
A ballad for the lonely, it's as danceable as it's heartbreaking. The troubled croon contrasts beautifully with the easy flowing beats, creating a safe place for those that are "falling in and out of love."
:: "Pure Imagination" – Dave Harrington Group ::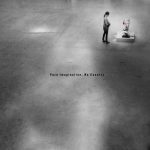 All I could think of were those first three notes. Like an SOS to ears looking for refuge in this world increasingly familiar to a Don DeLillo book, they cut through the white noise for the troubled mind to latch on to. Gene Wilder's edition seems too happy for a global pandemic, if you're wondering. Dave Harrington's guitar playing against distortion and loops creates a tension at once wholly real: the difficulty of retaining some sense of wonder amid the mundane. It's a farcry from his electronic work with Nicolas Jaar, but it's the kind of work that keeps one sane. It could have been recorded a year or just a yesterday ago. It could spend time in a muddled rising  action, but then comes chorus and climax, denouement and resolution. The song is over. But for a time, Dave Harrington struggles with the listener to find some world of "Pure Imagination."
:: "Alright" – Alfie Neale ::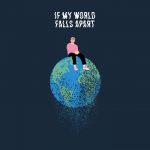 With the amount of neo-soul artists rising to the fore, it's rapidly becoming a defining part of modern popular culture. The burgeoning sonic palette appeals to so many due to it catering to indie audiences and contemporary R&B audiences simultaneously, but with that, in some instances, overlooks a constituent part: soul.
Reapplying a whole host of iconic soulful tropes into his first EP release, Brightonian artist Alfie Neale triumphs in his justiceful efforts. Emotively wrought vocals coalesce with a myriad of different musical shades that Alfie masterfully weaves together. Focus track of the EP, "Alright," plays with themes on the funkier side of the spectrum, with a grooving riff instantly holding your attention for Alfie's honeyed tones to spin his relatable narrative.
:: "Satan Is King" – ACxDC ::
Admittedly, this one is a tad bit out of left field, I get that. That being said, this song is a jam. "Satan Is King" cycles between a good mix of blasting and explosive guitars and drums and hard-hitting grooves and breakdowns. The production is pretty clean as well. Obviously this song is a grinder, but one that has some clarity and punch to it which really benefit the song. The chorus, which also happens to be the name of the song, is a bit irreverent and maybe not for everyone, same with the vocals generally, but if anyone is looking for a quick shot of speed and power, this hits the spot.
— — — —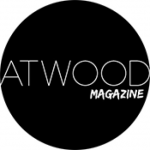 ---
:: This Week's Features ::
---