This Black History Month, Atwood Magazine has invited artists to participate in a series of essays, interviews, reviews, poetry, playlists, and more features in recognition of, and out of respect for the symbolism and significance of this month.
---
Today, ALONZO – the moniker for LA-based pop soul artist Alonzo Russell – dives into the depths of his fourth overall single and first release of 2021, "Respect" as a part of Atwood Magazine's Black History Month series.
Specially released in celebration of Black History Month, "Respect" is a bold and radiant outpouring of uplifting expression and inspiring empowerment. The lead single off ALONZO's forthcoming debut album ENOUGH (set for release March 3) finds the artist confidently embracing his vast vocal range atop stirring, evocative instrumental work that bolsters the deep sentiments lying at the heart of his music. Atwood writer Chloe Robinson previously described "Respect" as "bursting with charisma… the release sucks you in immediately with a funky, feel-good sound. The infectious track is the ultimate anthem of power and soul." Drawing comparisons to Bruno Mars and Pharrell Williams, ALONZO emerges as his own fierce force in 2021 – an artist with a powerful voice and and a wellspring of substance to back it up.
"The album is called ENOUGH because I'm done with allowing myself to be held back by perfectionism and fear. I wanted to affirm that I am enough. My talent is enough. Black people are enough. The black women that raised me are enough. Our beauty is enough. We are enough." – ALONZO
•• ••
"Respect"
by ALONZO
It is a new anthem that Black people everywhere can sing: A song that does not beg, but affirms our worth and the "Respect" we deserve.
Oh, what a time it is to be alive. I feel hopeful, I feel determined and I am ready for more! At the surface, my song "Respect" may sound like the song is about a relationship between two people but it is NOT. When Eric Zayne and I wrote this song, I felt really overlooked by the music industry. I was talking to several record executives in the music business that chose to overlook my talent. Often, I haven't been given a real chance because I don't have enough followers on Instagram, streams on Spotify, or views on YouTube.
Although I haven't gone "viral," I had to remind myself that this does not define my talent or fulfill my definition of success. I affirm this in my song "Respect". When I say things like, "I'm out here moving mountains," it means that I am still having an impact on people's lives. When I say, "I don't need words I can feel it, because I know what my worth is," that is me saying that I am no longer asking for someone's approval or permission to live my dream.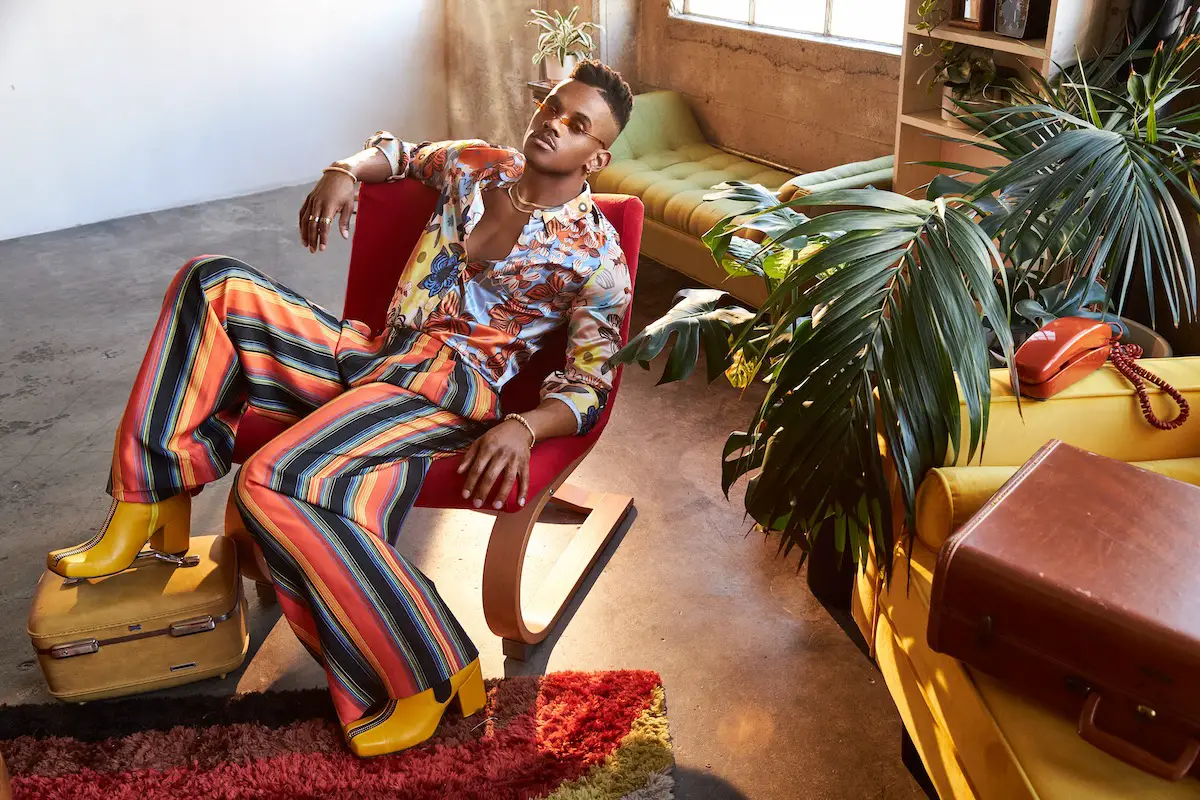 I decided to release this song during Black History Month because I wanted to share this affirmation with my people.
It is a new anthem that Black people everywhere can sing. A song that does not beg, but affirms our worth and the "Respect" we deserve. I am a black man that was raised by all black women. Strength and resilience reside in my very DNA. Just weeks after we have sworn in the first African American female Vice President in history, what better time than now to sing loud and affirm our value. Our journey continues and there is so much to be done. We will continue our fight to be treated fairly and with dignity, as human beings. We will continue to fight against systemic oppression and racism. I am also very passionate about the fight against police brutality as I deal with the trauma of seeing my people killed ruthlessly, in broad daylight, with little to no justice. We will sing loud as we always have. We are no longer begging for respect but WE AFFIRM OUR WORTH! At the bare minimum, we are worthy of respect.
— —
Stream: "Respect" – ALONZO
— — — —
? © Tony Bowen Photography
:: Alonzo ::
---