Rising UK pop artist Blithe dives into her breathtaking new single "Masochistic," an intimately gorgeous romantic entanglement ready to be everyone's summer jam!
Stream: "Masochistic" – Blithe
---
I wanna but I just can't stop: Now we're getting to my favourite part – sleep better with a broken heart…
Your head might be swimming by the time Blithe's "Masochistic" finishes up, but it's the good kind of crazy – the one that leaves you breathless, exhilarated, and hungry for more.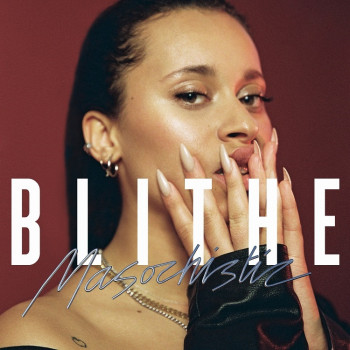 If my heart stops tonight
Please take my body home
Lay by my side and kiss me
like nothing's wrong
Cos you light the fuse and
wait for me to explode
I wanna but I won't let go
Released July 3rd, "Masochistic" is the fun new summer jam by rising UK pop artist Blithe Saxon, whose name may be unfamiliar now but will surely become a staple in the years to come. "Masochistic" comes mere months after Blithe's independently released, five-track debut EP Don't Blink set the young talent apart from legions of cookie-cutter "pop starlets": Unlike so much of what we hear on the radio, Blithe's music combines emotional acuity, intellectual discourse, and tastefully ambitious sounds into a cataclysm of buoyant, boisterous, and often feverish energy.
I told you I hate you
You said I'm beautiful
I said that I love you
Funny that's when you go
Here we go again you callin me your ex
I'm in your bed I never left it
Screaming this is the end but it's just the start
"Masochistic" is the latest and perhaps greatest of Blithe's exploits, a clever and unabashedly sensual break-up/get-back-together song perfect for endless repeats under a hot summer sun. The track itself is intoxicating, with a bouncing backbeat and sparse synth/guitar centered around the artist's incredibly expressive vocals.
We hear Blithe's romantic struggle come to life in an indecisive, absolutely enchanting chorus:
'Cause I wanna, but I just can't stop!
Now we're getting to my favourite part
Sleep better with a broken heart
Let's get fucked up
So what?
It's a little masochistic
I mess it up just to feel alive
Kinda hate it up I love the high
I'm fucked up
I'm just a little masochistic
If you missed Blithe's come-up earlier this year, now's your chance to hop on her bandwagon for good. The artist recently spoke to Atwood Magazine about the ins and outs of her intimately gorgeous: Get "Masochistic" with Blithe in our interview below!
Below are the answers from Blithe. Have a great weekend!
 MEET BLITHE
Atwood Magazine: What's the significance of "Masochistic" coming out now, for you?
Blithe: It means so much get this song out! It marks the end of a certain chapter of my life and with that comes new beginnings. I'm so excited! This track is just the start of what's to come next!
How have you been doing since releasing your debut EP in March? What's the reaction been and how has it affected you?
Blithe:I've been in the studio making more music, doing shows and enjoying myself with the people around me!  I've spent a lot of these last few months in different countries, traveling to LA and back making music with such incredible, talented people! I feel very grateful that the reaction to the first EP was so positive and it opened new doors for me. I've been making the most of it, focusing on the music to follow up with something bigger and better.
Have you had any surprises in the months since Don't Blink released in March? What, if anything were you not expecting to happen? How did you handle that?
Blithe: The reaction to a live show I did a few weeks back was pretty surprising. I opened up for Ruel and the reaction was insane! Some of the crowd already knew me and they lost their shit! The whole room was singing along to every word by the end of each song. After my set, I went into the crowd to enjoy the rest of the show and I had people coming over to meet me and get photos. I had a rush of amazing messages and tweets from hundreds of people saying how much they enjoyed my set and how excited they are about my music! Getting recognition for doing what I love is so humbling. It's also always so weird when I hear my music is being played in random places or on the radio. 
"Masochistic" is such a fun, summery jam! I really, truly love its bounce, so I'm curious, what comes to mind for you when you hear this song? What's the vibe like in your head?
Blithe: Yeah, it's definitely fun! Like a lot of my music, I took something real and depressingly relatable and turned it into bop instead of crying about it in a ballad. When I wrote the song, it was real for me to make fun and laugh off the fact I was in a relationship that was absolutely toxic and that's reflected in the music. 
We broke it up, so I moved into your place
Pulling me closer, tell me you need your space
It's just another game that we like to play
But ok
Here we go again you're callin' me your ex
I'm in your bed, I never left it
Screaming this is the end, but it's just the start
'Cause I wanna, but I just can't stop!
"I wanna, but I just can't stop," you sing as you lead into the chorus. What are you saying here?
Blithe: It links in with the title. The word "Masochistic" means to get pleasure and gratification from pain and being degraded. In the chorus I acknowledged that my relationship isn't good for me and that I'm suffering but I'm almost in denial saying "maybe I keep it this way because I like it". It was my way of being in control- to say that things in the relationship are bad because I make them that way to keep things exciting.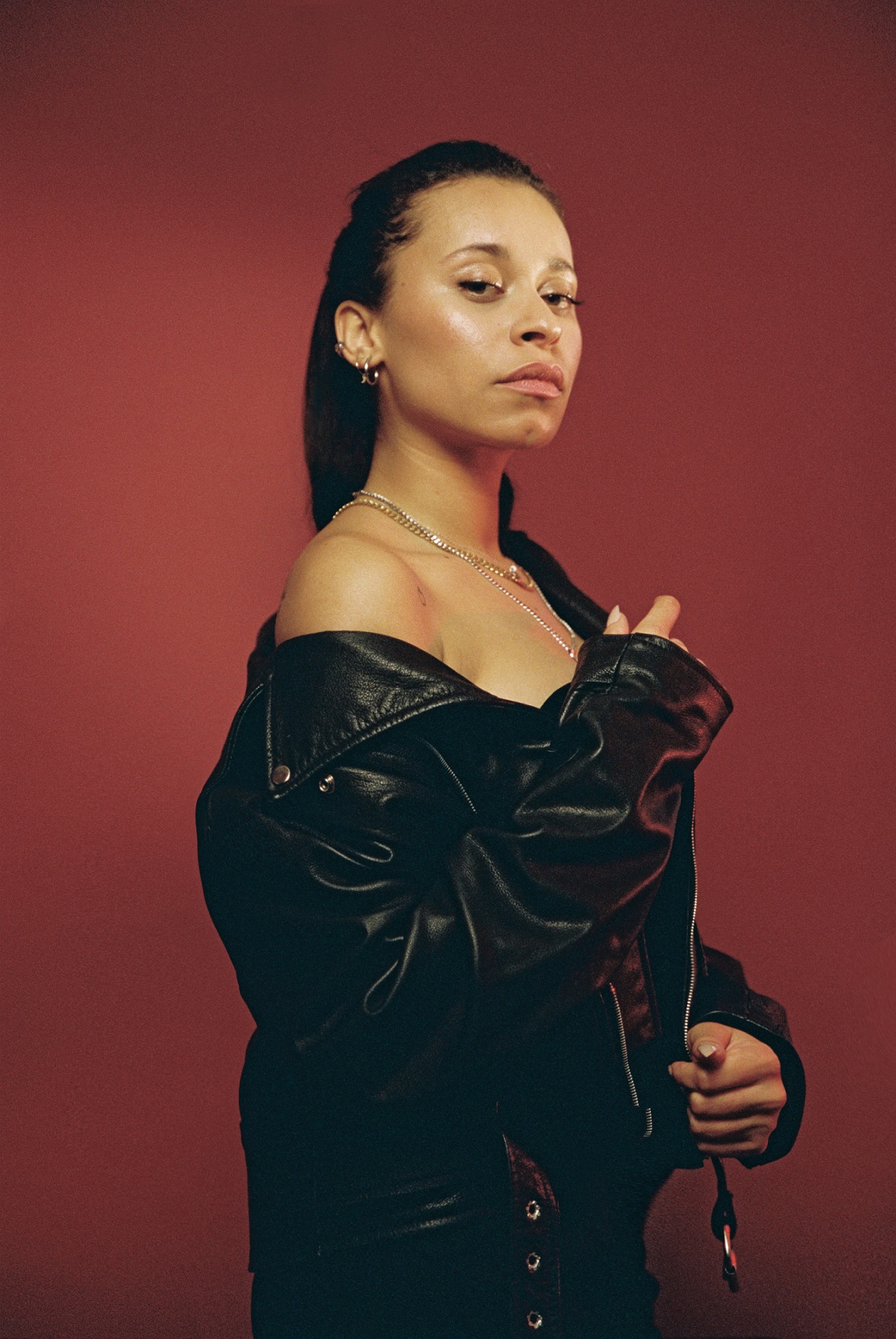 Blithe © 2019
For those of us who are discovering Blithe now, what's important to know about your artistry and who you are?
Blithe: I'm honest and so is my music. I'm expressive and loud and I don't take no for an answer. Follow me and find out the rest.  The next few months are gonna be wiiiiilddddd. 
— —
Stream: "Masochistic" – Blithe
— — — —
? © 2019
:: Stream Blithe ::