The Undercover Dream Lovers' Matt Koenig spoke to Atwood Magazine about his self-discovery journey within music, his debut album 'It's All in Your Head', and his inspirations.
— —
In between the warm rays of the sun, palm trees, and endless long beaches on the Californian west coast lives the musician Matt Koenig, better known under his artist name The Undercover Dream Lovers. He grew up in Pittsburgh then moved to New York which was where all the magic began – and after a couple of years of finding his feet, he was ready for a change and moved from the East to the West Coast. Trading skyscrapers for palm trees, Los Angeles is Koenig's home and the place where he creates and collaborates.
After all this moving, self-discovery, and finding his voice, Koenig has finally prepared The Undercover Dream Lovers' debut album, It's All In Your Head, set for release on February 27th. To give his fans a taste of the long-awaited full-length, Koenig has already dropped several singles from the record, including "Plane Ride" and "Chardonnay."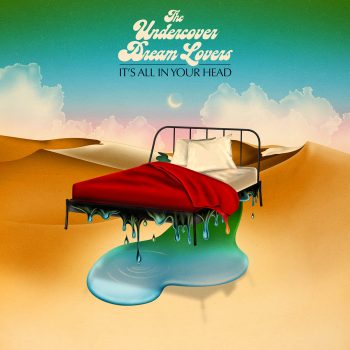 According to Koenig, It's All in Your Head was mainly influenced by the thought of creating a bustling, vibrant, and groovy live show. He is known for his bass lines, which are influenced by disco rhythms, allowing him to take his live shows to the next level. Koenig sees himself as a bridge between eras, combining themes and techniques from the past with those pointing the way toward our future. He is an all-around talent when it comes to creating music, being the one who mixes, produces, and writes everything we hear from The Undercover Dream Lovers.
---
Whilst listening to It's All in Your Head's songs, it feels like you are invited to a different sphere – someplace far away from reality; an escape. Musically, it works as a metaphorical bridge between the old and the new; Koenig combines modern beats with classic psychedelic influences. This album can't be put into a box, as it is one-of-a-kind.
It's All in Your Head is like a breeze of LA sunshine, with groovy beats, dashes of alternative and psychedelic influences, and strong bass lines all brought to our ears and instantly lifting our moods.
Atwood Magazine recently sat down with The Undercover Dream Lovers to discuss his debut album, how Matt Koenig navigates his music, and more. Get all of the info in our exclusive interview!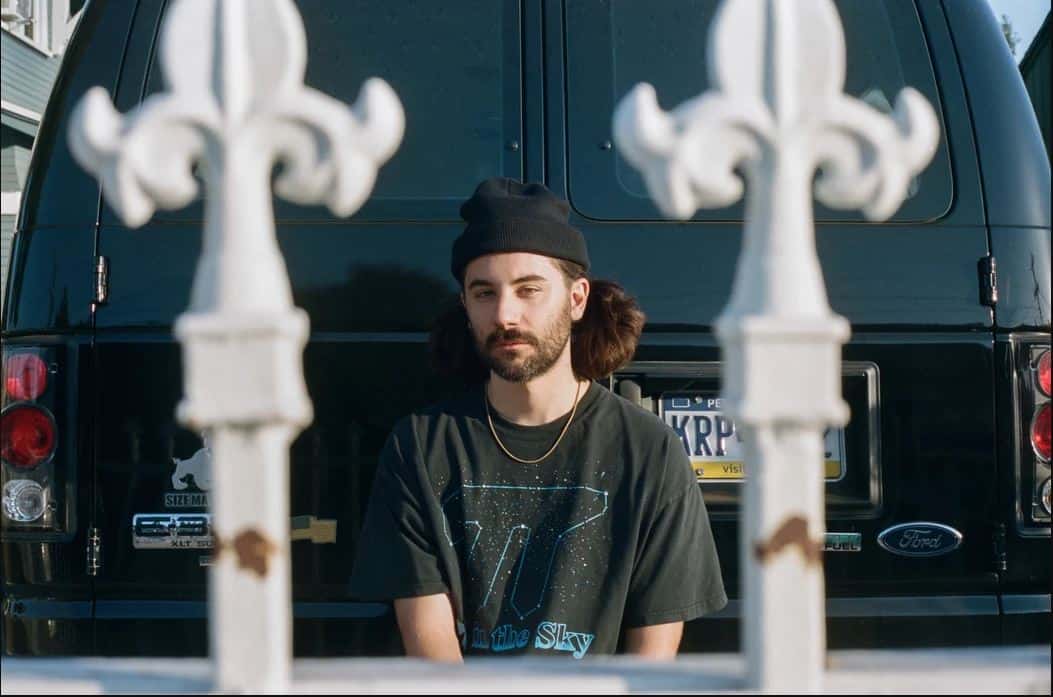 A CONVERSATION WITH THE UNDERCOVER DREAM LOVERS
Atwood Magazine: You grew up in Pittsburgh, moved to New York and now you are based in sunny LA. Do you think your upbringing and living in such diverse places have influenced your music?
The Undercover Dream Lovers: Yes, it definitely had an effect. I was born in Philadelphia then I grew up in Pittsburgh before I moved to New York and today I am based in LA. Compared to big cities like New York or Los Angeles, Pittsburgh feels more like a small town. All of these places have influenced my work. Pittsburgh offers a great DIY scene, which made me teaching music mostly to myself. I gained my first musical and performing experience there from playing in small college venues. Moreover, I listened to bands like Doctor Doc or Portugal the Man. Looking back, Pittsburgh feels like the first chapter of my career. I did not move to New York to pursue music itself or to break in the industry. It simply felt like a cool place to me, so I took a break from recording and explored what New York has to offer whilst I worked in a restaurant. After a while, I realised that I want to start recording again.
When I moved to Los Angeles, I felt like a fresh breath of air in my lungs. Suddenly there was just so much more space and time, a feeling that I missed in New York as everyone is on very tight time schedules over there.
In the end, I think that all those places had an individual cool effect on my work. New York helped me to focus on what I want to do with myself and LA helped me to balance my life out more.
Your music is very inspired by modern psychedelic indie alternative. What music did you listen to in your childhood and how has that influenced your work now?
The Undercover Dream Lovers: In the early days of my childhood, I remember my mum listening to classical music, my dad listened to a lot of The Beatles records, and my six sisters mostly listened to 90s pop music. I also had a guitar teacher when I was twelve years old who was really into classic rock like Aerosmith or Foo Fighters. It was not until the age of 15 when I first found my kind of music. At this age, I started listening to bands like Animal Collective, Doctor Doc, or Portugal the man, which has a direct effect on the music that I am making nowadays.
Today, I listen to a lot of bands like Tame Impala, or recently I have discovered a band called The Marias, which are both also really cool influences. To be honest, my influences are constantly changing. I always keep my ears open and I try to make something different every time I am creating a new song.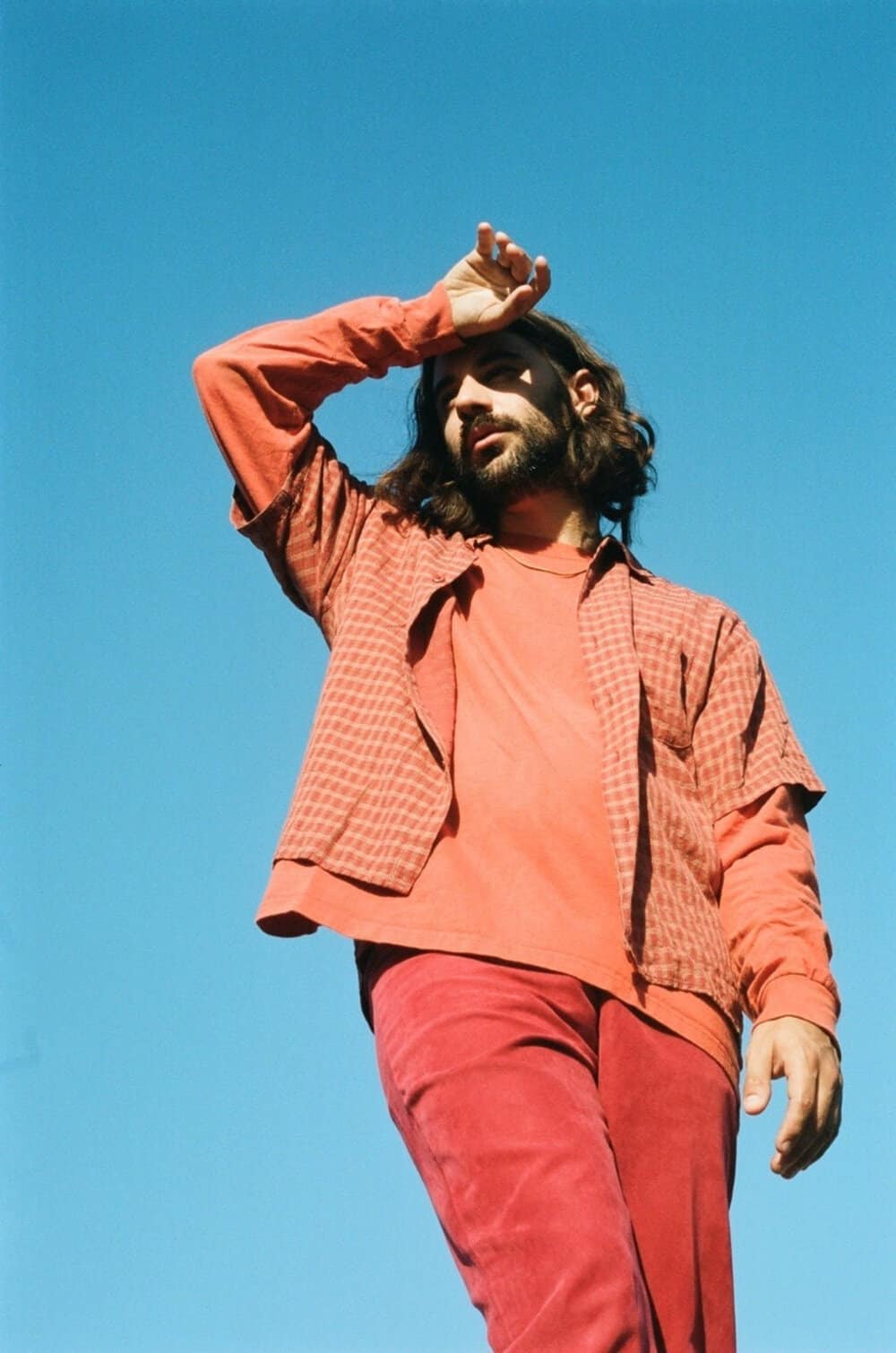 You named major influences like Tame Impala for your music. Apart from music, how do you get inspired?
The Undercover Dream Lovers: I find the workflow, in terms of how I create music itself, very inspiring. I really like to just jump into it and get really invested. Normally, I tend to work up to twelve hours, but I have also done up to 16 hours. The excitement, the creative fuel or listening to my previous work to see how I progressed creatively, really inspires me. It is also a big motivation, giving me the desire to do an even better job. Also, I am surrounded by a lot of people with an excellent music taste, so every once in a while I get to listen to music I don't usually listen to and get new inspiration out of that. Non- music-wise, I think it is more the feeling whilst writing a song that I get inspired by. Creating a character or a narrative, changing my workflow, and learning new things. That inspires me.
When you start writing a new song, what is your process like?
The Undercover Dream Lovers: Lately, I prefer to start with beats and build the rest of the song on that. Usually, after that, I pick some melodies and build around that a bit. Sometimes, it also happens that I get a rhythm out of two instruments, for example like a keyboard and a guitar. The only thing I changed in the writing process for this record was that I tried not to listen to other people's music in order to expose myself more into a rabbit hole, for example finding some song that inspires me and leads me into a certain direction for that day. I can remember one band called "Hot Chocolate" who did lots of music for films. Some of their sold records like "Everyone's A Hero" was definitely an inspiration to one of my songs of the new record.
You were on tour with Her's when their fatal car crash happened. How, if at all, have you reflected on this traumatic event in your music?
The Undercover Dream Lovers: Yes, that was a truly crazy experience. The duo Her's were really one of the nicest people I have ever met. Even though I did not know them too well at the beginning of the tour, we really got to know each other over the whole time we spent together. In the end, it just felt like a terrible climax, there was such an amazing atmosphere over the whole tour, everything got better and better, so the end felt so unexpected. The biggest thing that felt more about it was that it happened before the last planned show of the tour. So instead of being on a tour bus with them for like 18 hours, we went just back home in a short amount of time. Suddenly, I was back in a place, where nothing changed, and I was used to everything around me. It was a strange feeling, a lot to digest. Like how quick life can suddenly change. It felt bizarre. Musically, they will continue to live through their music. When their songs come on the radio, it definitely does affect me. To be honest, I listen to their songs differently now.
One of the songs of the new record, called "Plane Ride," the second single, was the first song we worked on once I got back, and I thought about them a lot. The traumatic event definitely influenced the lyrics. The plane ride represents life and how it can end within a moment in the song. All of us humans have experiences of loss at some point, or they think about someone they lost. In the end, it was a rather sad experience which will affect me always.
Why did you choose "A Way Out" as the album opener?
The Undercover Dream Lovers: That one has actually been inspired by the hot chocolate song that I mentioned earlier. It was one of the first ones that I did for this record, and I realized that this album might go into a different musical direction than I thought it would be. In a production sense, this song felt to me like I was putting my feet into new territory. I simply thought that especially this song might be a cool introduction for the listener to give them a taste of the musical direction. On top of that, I was simply very excited, and it just felt right to put it as the first one.
Is there a significant artist or musical genre that you've listened to whilst making the album?
The Undercover Dream Lovers: Even though I was not listening to it whilst making the record itself, I definitely think that the experience of being with the band Parcels on tour has influenced this album a lot. Seeing how their songwriting turned into such energy whilst performing a live show made me think differently about certain aspects. I realized what kind of songs I want to perform live by myself. Also, Tame Impala's production is always an inspiration to me, for example, their bass is really amazing. By listening to Tame Impala's songs, I felt like I was understanding the bass and its effect on a song. I am influenced by a lot of songs in general, for example, I listen to a random song I haven't listened to before and then I get inspired by it and get the urge to create something out of that particular inspiration. I think it is a kind of day-to-day experience.
Listen: "Chardonnay" – The Undercover Dream Lovers 
What inspired the song "Chardonnay"?
The Undercover Dream Lovers: This one was very fun to make. It was actually one of the last ones to come on the record, and I am really excited to put it out. I collaborated with two other people, also named Matt, to create it here in LA. Collaborating with other artists to create music was one of the things I didn't get to do in New York. Terra Burden, who helps me with singing, set up a session with them and in the end, there were three people named Matt in one room. All of us really liked the guitar in the song, like how it starts so quickly, so we wanted to make it the highlight of the song. I am really open when I have those sessions and collaborations, trying to be more intentional with the lyrics. Sometimes, when I am by myself, I tend to get lost in instrumentation or production with the tendency to leave the lyrics. In a session, it is really cool to talk it through to other people in the room and kinda go down the story and create more of a story and a narrative. It was really cool to work with those guys, especially as they had really cool instrumentation.
Why exactly did you choose "Everyone's Confused" as the closing track for the album?
The Undercover Dream Lovers: Choosing, "Everyone's Confused" as the closing track of the record was actually a bit ironic to me. At the end of my writing process, I was at that point when I listened to my work so much that I got confused about it. I liked all of it a lot and I felt too close to what I've created to make any more objective choices. I asked everyone else what they thought of that song, and everyone just seemed confused. The record has so many different directions. It was not about the song's meaning, more than about where I should put it in the tracklist. Another reason why I put it at the end was that it sounds very indie and peacefully, which is a nice track to listen to in times where we get constantly overloaded by the media with information. That was one of the main influences of the song, everyone nowadays feels confused. Nevertheless, that isn't what the song is actually about, it is more like the irony in the title, and, to me, the way it feels like.
You mentioned in another interview that the modern society and their lifestyle, especially the excessive use of technology and the loss of true human contact, influenced one of your former songs, called "Technology." As this topic is still very current in our society, was it also this time a major influence for any of the songs of your new record?
The Undercover Dream Lovers: Actually, the song "Technology" didn't make it on the final record, but a similar song, called "Soon Enough" made it. I did "Soon Enough" in collaboration with someone else, and we were really inspired by the impact that technology makes. For example, how having a cellphone makes everyone feel like a cyborg. Technology makes us understand cultures in a different way, everything is moving so fast. I do definitely get affected by day-to-day usage. It just felt natural to have this feeling represented on the record. "Soon Enough" is kind of like a love song, which uses coding language in the lyrics to bring the technology aspect in connection to human emotion in it. It just felt cool to play with those kinds of ideas.
Listen: "Plane Ride" – The Undercover Dream Lovers
We are only at the beginning of a new year. What are you most excited about doing this year?
The Undercover Dream Lovers: I am definitely excited for the record to come out and I want to tour a lot more than we did. Moving to LA, to be honest, has taken a bit of time out of the last year, like just setting up the band, rehearsing, and getting new ideas with the live show which I couldn't realise in New York due to all the scheduling and time. It was really exciting to get into the new year by having figured out my ideas. I think we will tour from four to six months or even more. I feel like we are not a kind of band that has toured lots as I just needed a lot of time figuring out my process. Now, after a few alterations, I think the live show is a really strong point. I am very thrilled to share that more with the world than I have in the past couple of years.
Who is the last artist you listened to, and why?
The Undercover Dream Lovers: I have been listening to the song "Petals" by the band TOPS. I really like the song; I randomly found it when I was just listening around. It is just so strong; it is something nice about songs that come out today, but have a nostalgic feeling in them. It also has some really great songwriting and lyrics.  It is very simple with not too much going on. I made myself listen to it a few times just to remember that less is sometimes more.
— —
— — — —
? © Rivka Rose
:: Stream The Undercover Dream Lovers ::