"Night Goggles" introduces the world to an intriguing new persona — two if you count the mostly invisible 3-D being pulsating about in Mindchatter's colorful new video – and Atwood Magazine spoke to the artist about it.
— —
Looking for a jolt of optimism in your life (And who isn't these days?)?
Then it should be worthwhile to lend an ear to NYC-based electronica producer Mindchatter, whose latest single "Night Goggles" attempts to "[see] the world through a more light-hearted and cosmic point of view." The accompanying computer-animated music video, authored by directors Wiiki Vicki and Robin Mahieux, further advances this goal by using a largely invisible character with no distinct physical form as a metaphor for ridding one's self of everyday burden. This impressionable figure was achieved by filming a dancer busting his moves in a stop-motion smart-suit.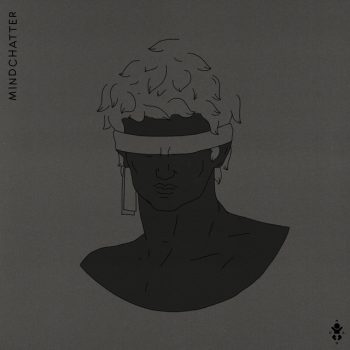 "Night Goggles" is the latest of nine tracks Mindchatter — alias of Bryce Connolly, a New York native and George Washington University graduate — has put out on Spotify since last summer. Currently signed to Mind of a Genius Records, the producer is committed to "[drawing] listeners in with his imaginative lyricism and transcendent melodies, creating a limitless world with each polished production."
Mindchatter recently spoke to Atwood Magazine about how he was able to stay true to this creative objective with his newest single, "Night Goggles."
Listen: "Night Goggles" – Mindchatter
A CONVERSATION WITH MINDCHATTER
Atwood Magazine: It's been about a year and a half since you published your first song on Spotify, "Trippy.'' Since then, you've added another eight tracks to your page. How do you feel you've been able to build upon your craft with each new release?
Mindchatter: Every time I finish a song, it feels like I'm opening the door to a hundred more. If I hadn't made "Trippy," I wouldn't have been able to create what followed. Each song I've put out is meant to show a different side of me, which is a big reason why I've been releasing singles. I want to get people acquainted with my sound before I put out a bigger project.
Your most current single is "Night Goggles'' which is about seeing the world through a new lens and appreciating different perspectives. Why is this an important goal for you and how do you feel you communicate it in the track?
Mindchatter: I think I communicate it a lot better in the track than with whatever words I can use now. Sometimes I feel very connected to everything and, above all, to my everyday anxieties. "Night Goggles" captures that feeling for me.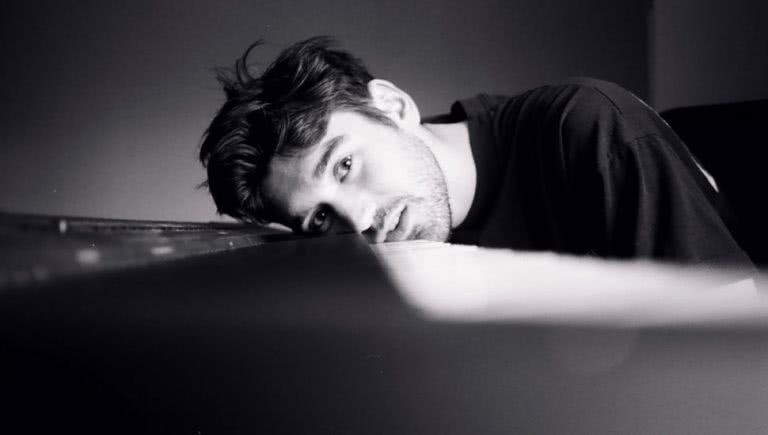 You frequently marry your music to 3-D animation, as seen most recently in your video for "Night Goggles.'' In what ways do the resulting visuals assist you in your artistic expression?
Mindchatter: I'm drawn to animation because the possibilities are endless. With animation, it can be easier to achieve the head-scratching content that I'm going for. In my music, I aim to incorporate the element of surprise as much as possible, and my visuals are no different. Also, I don't want my face to be on every album cover and in every video. Using hand-drawn and animated content is a way to retain a certain level of anonymity.
How did you manage to cross paths with Mind of a Genius Records? How have you benefited creatively from being on that label?
Mindchatter: I was actually put in contact with the founder, David Dann, a while back. But it wasn't until about six months after I started putting out music that his A&R reached out and they flew out to see me open for Polo and Pan in NYC. Since signing with them, I've been able to put my head down and focus on music without having to worry about the business side of it all. Having a team to help fund and organize projects has allowed me to grow a lot artistically.
As a native of New York City, how have you been able to navigate the town as a performer, and in what ways has the city informed your artistic output?
Mindchatter: So far, I've only done two Mindchatter shows in NYC, but I've been DJ'ing around the city to make extra money since I was in high school. I think the diversity of NYC blessed me with an eclectic taste in music– I grew up listening to hip-hop, techno, folk, and everything in between.
Watch: "Night Goggles" – Mindchatter
In a post-COVID world, where do you hope to perform next?
Mindchatter: Anywhere that will have me. By the time this is over, I'll be so ready to get out there I'll play for free. It would be nice to travel and do some overseas shows, though.
What's it been like to work on a full-length album for the first time, rather than on individual tracks? What do you hope to have taken from this project by the time the release date comes along?
Mindchatter: My process is actually pretty much the same. I try to make every song good enough to stand on its own, just like a single. I don't worry too much about sticking to themes and keeping consistent– as long as it's coming from my own head, it will feel cohesive to the listener.
Outside of music, what else do you do professionally or for fun?
Mindchatter: I play professional basketball on the side. I also like to play chess if you want to challenge me on chess.com. My username is "mindchatter." But don't judge my rating; I play a lot of half-ass games that bring my rating down.
— —
? © 2020
:: Stream Mindchatter ::
---