Mac Miller's posthumous album 'Circles' offers a quiet farewell from the late rapper, filled with introspection and a subtle beauty.
Stream: 'Circles' – Mac Miller
---
I cannot be changed, I cannot be changed, no. Trust me, I've tried.
Posthumous albums are always a gamble. Each time one is announced, fans become proponent or detractor – usually, the latter. They flock to articles and Instagram posts to share their outrage, begging for everyone to just "let them rest." The response to Mac Miller's posthumous album, Circles (out now via Warner Records),ran the same course. Announced barely two weeks before the release, the album was met with vitriol for the family and outrage on Miller's behalf, but many also expressed cautious hope that this one might be different.
And it is. Circles is a particularly heartbreaking version of the posthumous album because it comes from someone who was in the thick of his struggle, using music to get through it. It isn't a random collection of half-finished songs never meant to see the light of day, nor is it full of content that might feel strange to listen to after his death. Additionally, much of the proceeds for the album and related merchandise will go to his legacy fund. It's as cohesive as any of his prior efforts, and does truly feel like the companion to 2018's Swimming. Circles is less funk, more quiet introspection. The songs are not massive arrangements with huge bands.
I'm thinkin' maybe I should thank you
Oh baby I should buy you another round
'Cause you care, and I swear it'll mirror but I'm there
It's getting harder to hunt me down
Get away to a place where the lakes such a great view
Leave the bank, couple hunnid thou'
I made it, but I hate once I build it I break it down
Might just break me down
And all I ever needed was somebody
with some reason who can keep me sane
Ever since I can remember
I've been keeping it together
but I'm feeling strange
Get away when it ain't really safe
and it don't seem right
But what's new? You get used to the bullshit,
the screws they go missing
It's likely they might be but…
---
But rather than sounding unfinished, the record is strikingly spare. Producer Jon Brion handled the remainder of the production with perfect subtlety, often bringing to it the kind of sparsity he brought to Fiona Apple's Extraordinary Machine. The songs may not have been fleshed out to where they were originally intended, but Brion's quiet generosity allows the listener to fill in the remainders. Miller's production stamp is on the album as well – few of the songs are without his name as a production credit. The record is filled with loose guitar lines, nostalgic chord progressions, and instrumentations that sound closer to indie rock than hip hop. Most noticeable is the lack of actual rapping across the entirety of the album. With the exception of "Hands," almost every song is dominated by Mac's soft, low croon. There are rarely backing vocals, leaving the focus solely on his voice and his words.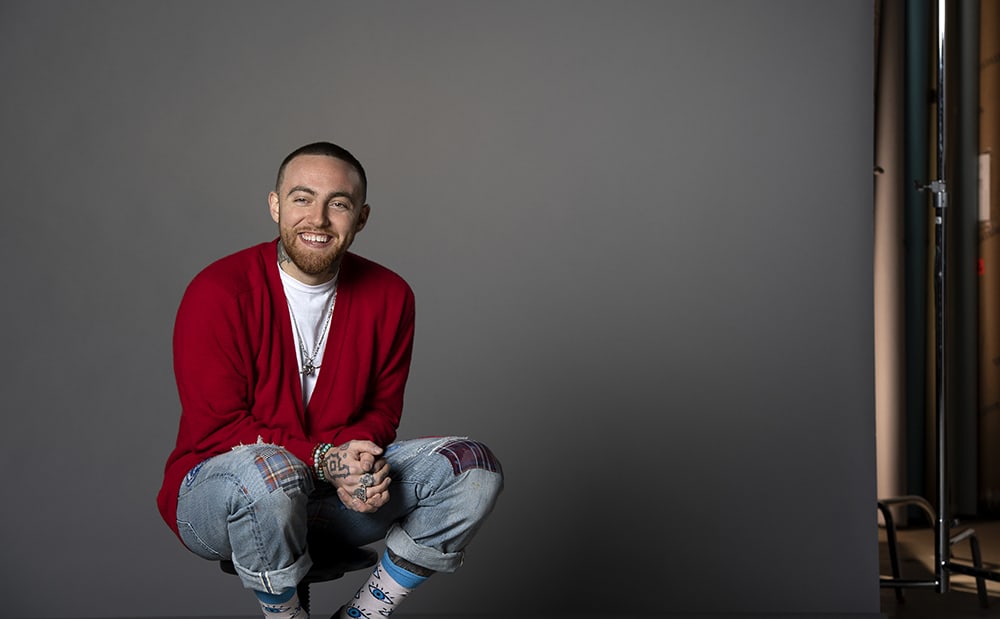 The album is filled with lines that are almost too painful, moments of heartbreaking self-awareness where it almost feels like Miller knew what was coming: "Yeah, things like this ain't built to last, I might just fade like those before me."
However, it's a peaceful album, one that garners more poignancy due to the time of its release. The sole single, "Good News," offers perhaps the most pressing and sad question of the album: "Why can't it just be easy? Why does everybody need me to stay?" The song carries the weight of someone struggling in the public eye.
Good news, good news, good news
That's all they wanna hear
No, they don't like it when I'm down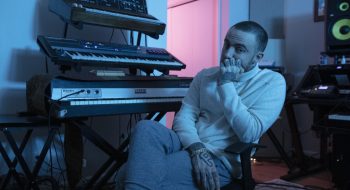 The last track, "Once A Day," finds Miller singing over a spare, elegant bass line and chord progression, sounding almost like a lullaby. The final line, "Once a day I try, but I can't find a single word," ends like a question. The chord is unresolved, and Miller's voice tips upwards. It's a fitting end to an album full of questions about life, death, meaning, and fame. Despite the heaviness of the album, both in content and context, there is something hopeful about it. Whether he knew where he was going or not, Miller wanted something better. And for his final offering to the world, we couldn't have asked for anything more.
Everybody's gotta live, everybody's gotta die. Everybody's gonna try to have a good, good time, I think you know the reason why.
You can donate to The Mac Miller Fund, an organization dedicated to helping young musicians and young people battling addictions, here.
— —
— — — —
Connect to information about Mac Miller
and his fund on Instagram
 © Christian Weber
Circles
an album by Mac Miller
---