Every Friday, Atwood Magazine's staff share what they've been listening to that week – a song, an album, an artist – whatever's been having an impact on them, in the moment. Here's this week's weekly roundup!
— — — —
— —
:: "Me & You Together Song" – The 1975 ::
How do they do it?! How do The 1975 consistently stay fresh, fun, and meaningful all at once? Released this week, "Me & You Together Song" is a dynamically euphoric mix of Britpop and rock. The sophomore single off the band's upcoming fourth album Notes on a Conditional Form finds them on top of their game with an outpouring full of heartfelt love – even if the recipient doesn't quite feel the same way.
With the gorgeous refrain, "I've been in love with her for ages," "Me & You Together Song" paints a wondrous ode to a love interest through a frenzied rush of guitars and drums, all centered around Matty Healy's doting vocals. True to its name, Healy's lyrics capture infatuation in its most animated form: He pinpoints special little moments in otherwise forgettable conversations or fleeting interactions, highlighting them as those things that create and further his love: "I fell in love with her in stages my whole life."
I've been in love with her for ages
And I can't seem to get it right
I fell in love with her in stages
My whole life
2020 has only just begun, and already The 1975 have delivered a uplifting, feverish banger we can play on repeat. Unrequited or not, this song's love radiates from the band out to whoever listens. In achieving this transmission, The 1975 have once again tapped into greatness.
:: "Banshee" – Talk Show ::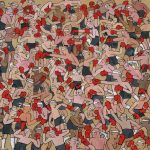 Loud, guttural, and filled with passion, London newcomers Talk Show are introducing a new brand of punk into the scene, and their latest single "Banshee" is the perfect showcasing of it with its slick bassline and upbeat guitar licks. The track is a story of love and loss, a progression of a relationship in which there is no closure. Despite the somber undertone, the track boasts endearing melodies. "Banshee" takes all the best parts of the angst of punk and combines it with the stellar, jaunt-filled melodies that coalesce into a new wave of punk soundscapes.
Talk Show frontman Harrison Swann bellows throughout with mighty roars, subsequently promoting the guitar melodies that make for a perfect pairing of bustling energy. As the drums beat with an indomitable presence, they excel at keeping the rhythm in check, and when it all blends, a raw and impassioned track is the result. Talk Show deftly merges new with old to form a wholly unique experience, one the music industry will lauding in the future.
:: "Lost Day" – Other Lives ::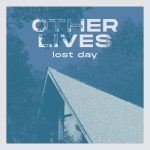 In an A-frame cabin, nestled in Oregon's peaceful Cooper Mountain region Other Lives, an American Indie Rock outfit, constructed their long awaited upcoming release For Their Love (4/20 ATO Records). The first release from For Their Love entitled, "Lost Day" offers us a nibble of what we can expect from this long awaited album.
Ah it's a lost day, man, for the new-born seeker
See, I'm a natural kind and you won't find what you like
Now it's the last amen for the new-born seeker
Let me know you're real
Let me know you're real
This upcoming album is full of themes addressing our current cultural struggles. Regarding the themes we hear in "Lost Day" Other Lives frontman Jesse Tabish explains, "In my personal hope, only finding their self-worth is more important than anything that has been taught or preached to them." Oh yes, Other Lives are very real indeed. Take a listen and get swept away by their well balanced organic yet cinematic sound.
:: House of Sugar – (Sandy) Alex G ::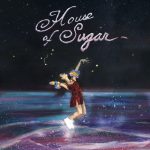 (Sandy) Alex G is the stage name of Alex Giannascoli, lo-fi pop singer, songwriter and guitarist. His record House of Sugar dropped last year in 2019. It is melodic enough to appeal to more traditional lo-fi pop fans, but really focuses on experimenting with impulsive sounds and noise. It also sounds country-esque in some of its slower songs' percussive choices, pedal steel and acoustic guitar techniques. Each of the 13 tracks exist in their own little microcosm⏤ making like differently embellished rooms in this House of Sugar.
Regardless of what genre-box you'd put each track in, they are all a rebellion against pop-norms with their unique combinations of textures and rhythms. "Southern Sky" opens with off putting melodic pattern that quickly fades into the lax guitar strum and Giannascoli's vocals are complemented by a female echo like many other tracks on the album. "In My Arms" is the sad boy twist on "I Can't Make You Love Me," both in message and loosely in melody. "Cow" sounds like a lullaby being sung on top of a haystack as the sun sets if that haystack was somehow on top of a building in Brooklyn. (Sandy) Alex G is just endlessly fascinating, the kind of music you hear and think with admiration and excitement⏤ well, I've never heard anything like that before. 
:: "I Want More / Break My Baby" – Kaleo ::
It doesn't seem like that long ago, but in some ways 2016 is like a distant planet. That was the year a little Icelandic outfit with a Hawaiian name broke through the hip-hop boom to become one of the last blues rock headliners of the post-Millennial zeitgeist. Kaleo's A/B was a thunderous blast of rock traditionalism that somehow managed to transcend its CCR and Muddy Waters roots to sound utterly of the new century. And "Way Down We Go" was inescapable, even on the increasingly digitized pop charts.
From a four year silence, Kaleo made their comeback twofold with the serene, vulnerable "I Want More" and the raunchy, blues-lust stomper "Break My Baby." Have frontman JJ Julius Son and company made good on their long absence? The short answer is "yes" (or more accurately — "yaaas!") Their feature-length debut showcased their mastery of amp-blasting barroom rock ("No Good," "Glass Houses," "I Can't Go on without You") and confessional storytelling of American folk ("Automobile," "Save Yourself," the unforgettable bayou dirge "Broken Bones"). This preliminary release from LP #2 re-establishes both skillsets in spades.
"I Want More" is an acoustic ballad that hangs on an evocative whistle hook, drawing the listener into a deeply intimate space. JJ pours out his heart, reaching for a lover as his heart seeps onto the page.
Hold back the night, wait till it's right
Then you fold your hand into mine
Watch as the waves fall back into place
So you don't leave me there wanting more
A swirling crescendo of strings swells as the strength of this longing increases. But it's far from a hopeless feeling. This is the most expansive song the young group has composed, both intimate in its quiet moments and breathtakingly sublime as it unfurls into open soundscapes.
"Break My Baby" flips the coin. Whereas "I Want More" longs for emotional connection, this B-Side drips with a carnal thirst. It's a lumbering blues number that evokes deep red lights and hungry eyes in the dark. The pounding beat and JJ's breathless wail are practically hairraising in their unquenchable desire. It revels in the pleasurable agony that is holding back, knowing that lust swells in deprivation.
I wanna break my baby
Yeah, hold me down
Break her down
Whoa now
"Break My Baby" never gives the listener release, but that makes it even more frustratingly delicious. Even after all this time, Kaleo still have it. Bring on the second album.
:: "Hannah, You're Amazing"- Halloweens ::
Recently I've been shamefully out of touch with new music (not a good thing to admit when a part of Atwood Magazine) and nothing confirmed this more than me discovering the other day that Justin Young (and Tim Lanham) of the Vaccines launched a side project last November. The songs thus far, "Hannah, You're Amazing" and "Ur Kinda Man", are sweetly gentle, light-heartedly lyrical, and tinged with a slight romantic air. It recalls the early Justin making cutesy folk under the name Jay Jay Pistolet and the fresh adoration I felt when obsessing over The Vaccines prior to and throughout the duration of their debut album. It was, then, a very nice surprise when I intriguingly pressed play.
And if you don't think
this thing is worth
as much as people tell you
Buyers often get regret
I'll be forever in your debt
But it's bad for business writing me off yet
Hannah, Hannah, Hannah, Hannah
We're running out of different ways to play it
Hannah, Hannah, Hannah, Hannah
Always sounds the same whichever way you say it
Speaking in an interview, Justin Young explained how the project (which has an LP due out around spring) came from the imaginary bands he has stored on his computer in the form of folders and playlists. "Every time I write a song that doesn't feel quite right for The Vaccines I put it into one of these imaginary bands' albums," he said. That's kind of fun. It makes you wonder what else is lurking about away from our consciousness…
:: I Disagree – Poppy ::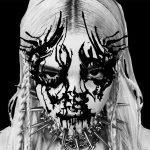 Poppy's third album is another unexpected twist from the viral star; it's a nu-metal/pop crossover. While artists like BABYMETAL were already fusing bubblegum j-pop with metal instrumentals for years, I Disagree has an edge to it that her predecessors lack. Tracks like "Anything Like Me" fuse the weirdo-pop of artists like Billie Eilish with the musical sensibilities of Marilyn Manson and Judas Priest. While many tracks lean into the metal aesthetic that the cover promises, she has a lot more pop sensibilities than you'd expect from an album that pays as much homage  to Korn and Slipknot as it does to festival lineups. "BLOODMONEY" bares a striking resemblance to Code Orange's latest single "Underneath," but it doesn't sound out of place next to a track like "Fill the Crown," which begins like a Carly Rae Jepsen before the song transitions into sections that sound like Manson-Rob Zombie crossovers or dreamy indie rock.
:: "Smoke Signals" – Phoebe Bridgers ::
Lexi Lane, New York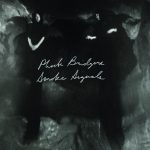 Phoebe Bridgers' first album Stranger in the Alps was released in 2017, filled with calming songs that put her songwriting skills at the forefront. However, perhaps it's because of the colder winter weather, but I've been drawn right back in. This isn't an album you listen to once and just forget in your Spotify library. "Smoke Signals," the album's opening song mixes sadness, nostalgia and references to The Smiths and David Bowie into a stunning five minute track.
:: "Orange Juice" – lostboycrow ::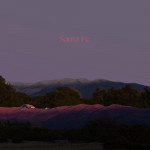 Originally premiered here on Atwood Magazine, "Orange Juice," a leading single off lostboycrow's debut full-length record Santa Fe, finds the LA-based singer crooning about once feeling lost and uncertain, but since shedding these sentiments. In "Orange Juice," lostboycrow navigates through his emotions with careful pensivity, reflecting on growth and progress rather than dwelling on that negativity, stating: "I don't feel like that anymore, / I don't feel alone when my soul is a mountain." Throughout the song's bouncy instrumentation and lostboycrow's soulful vocals, one feels hopeful that the future remains bright.
"Orange Juice" takes hold of nostalgia and sets it at center stage, ostensibly curating rosy imagery filled with promise. At the song's end, however, lostboycrow seems to get too caught up in his reminiscing, thinking aloud of the could-have-beens and having flashbacks to a time of yore. At the song's conclusion, the once-promising ideal of growth grows hazy, as lostboycrow states that he feels like he's going backwards now. "Orange Juice" swells and deflates within itself over the course of less than four minutes, and listeners are left with a cliffhanger at the end of the song on whether or not growth or reversion is the ultimate outcome. Lostboycrow tactfully curates a narrative that is beautifully composed, utilizing "Orange Juice" to offer his innermost thoughts and feelings to the world.
:: "Mornin' Dew" – Sunni Colon ::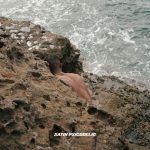 I have a funny time with playlists; most times, I rarely bother with 'em. What do they have to say that a long-player can't say better? By default, the album is my playlist as the range of emotions, and the transitions therein from last to now to next, speak more to my mindset. Not that records can't have an overall ambiance akin to happiness or melancholy or rage. But every once in a while, I get a fever to mix together the pieces of a record into a playlist, soak it for a couple days, and then forget about it. Later I'll pick it up again and find myself vibrating to the hum of a track I had added, enjoyed and then obliterated from my consciousness. Hence Sunni Colon's "Mornin Dew." In revisiting its second home in my playlist, I ventured further into its original album, Satin Psicodelic. When 2018 was the year of the seven-cut collection (thank you, Kanye! Very cool!) Mr. Sunni Colon's collage of seventies groove and modern tastes is at the forefront of the bubbling psychedelic neo-soul sound. Bubbly bass notes, dreamboat vocals and keys that don't quit, even a smooth guitar melody here or there puts him in an echelon equidistant from Kadjha Bonnet and Khruangbin, yet entirely unique. And then the song breaks into its violin chorus coda.
If psychedelia predicates itself on the sudden, inexplicable epiphany, then Sunni Colon is doin' it and doin' it well.
:: "Nightfall" – Little Big Town ::
Erica Garcia, Los Angeles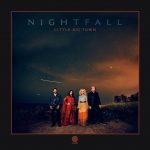 With four-part harmonies and songs that take the worst parts of heartbreak and turn them into something beautiful, Little Big Town has had a steady shot to stardom on the charts ever since their massive single, "Boondocks," in 2005. Now nominated for multiple Grammy Awards and an impressive score of chart-topping hits, country music isn't even the same without them. Their latest single, "Nightfall," is a song that showcases the intriguing and enchanting way this contemporary country band takes their sound and turns it into something transcendent, reaching, and beyond country.
I've been dreaming of a night like this
Put my name on your midnight list
You and I fall
When the night falls
Echoing the same kind of mystery that also lies in their No. 1 Hit song "Girl Crush," "Nightfall," is a delicate and sweet song about how natural it can feel just to be with someone you might be falling for. From comforting vocals from Karen Fairchild and Kimberly Roads to classic acoustic guitar sounds and starlight effects that echo what looking up at the night sky might actually sound like, the track is a breath of fresh air for the entire country genre. Similar to an easygoing Fleetwood Mac sound, "Nightfall" might sound simple, but it's incredibly easy to love, and perfect to play while stargazing. Little Big Town's latest record Nightfall is available for streaming everywhere today.
:: "The Only Boy Racer Left on the Island" – The Howl & the Hum ::
Bethan Harper, London
Inspired by a delightfully eclectic range of artists, from The Killers and Phoebe Bridgers to Lizzo, The Howl and The Hum behave like musical magpies. Combining the best elements of music, past and present, the band creates a sound that is significantly more alluring than much of the typical singer-songwriter guitar music in modern circulation. Since their debut single, "Godmanchester Chinese Bridge," which was announced in 2017, the quartet have been building momentum at a steady pace. Although, the release of "The Only Boy Racer Left on the Island" in late 2019 has put them in good stead to potentially become one of the most exciting breakthrough artists of 2020.
"The Only Boy Racer Left on the Island" features bright guitar tones, growing percussive beats and the signature haunting vocals of lead singer Sam Griffiths. The song is inspired by themes of loneliness, the pressure of masculinity and lost youth, all of which resonate in the consistently rising tempo that reaches an almighty crescendo before the track abruptly stops. "The Only Boy Racer Left on the Island" is blissfully emotive and believable, which fused with their assorted style makes The Howl and The Hum addictively hypnotic.
– — — —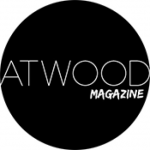 ---
:: This Week's Features ::