Sorrow has a new soundtrack, and it's as wistful as it is wondrous: Glasgow's Morning Midnight create a space of longing, reflection, and inner reckoning on the breathtaking 'Happy Hour,' a beautifully melancholic and softly stirring indie folk debut.
Stream: "Talk" – Morning Midnight
---
Why is this called "Happy Hour" when I'm clearly crying to it on my kitchen floor?!
Sadness sounds so good when it's in Morning Midnight's hands.
The Glasgow duo have always known how to tug at listeners' heartstrings, but there's a difference between evoking sorrow in song and breaking our hearts in the process. The band's latest effort is a fine-tuned balance of melancholy and moody musical warmth: Morning Midnight create a space of longing, reflection, and inner reckoning on their debut album Happy Hour, inviting their audience to dwell alongside them as they take on everything from love and grief to loneliness and longing. Achingly beautiful and softly stirring, this is indie folk at its finest.
Sorrow has a new soundtrack, and it's as wistful as it is wondrous.
getting old is wearing thin,
a pill we never used to take
and even when you cough it up
reminds me how i used to hate
that happiness is working out,
that you're never far from misery
but knowing you'll be fine without
all the pain that never set you free
but i don't want to stay the same
like chasing shadows in my sleep
I'm never gonna have the guts to call you up
and tell you what it means to me
'cause learning how to walk away
is harder than i thought it'd be
remember how we used to say
one day you'll be something
but we don't talk about it any more…
– "Talk," Morning Midnight
Out October 12, 2022 via Faction Records, Happy Hour is one of the most cathartic and cleansing albums released this year – not to mention an enchanting return for Morning Midnight. The Scotland-based duo of singer/songwriter Jordan Scott and multi-instrumentalist Jess Pascal first introduced their project with 2019's Swimming Lessons EP, which contained such standout songs as "You & I" and "Ancoats Junction."
"In spite of the lyrics' sadness, the song is utterly soothing," Atwood Magazine wrote at the time. "This is the kind of track one might listen to in trying to calm down; Morning Midnight dwell in their emotions, but they don't let that bitterness overtake everything else. Rather, they find a balance between the poignant truth of this goodbye, and an otherwise brighter vital energy. It's as if they refuse to let this get to them anymore; they don't want to dwell in the past any longer."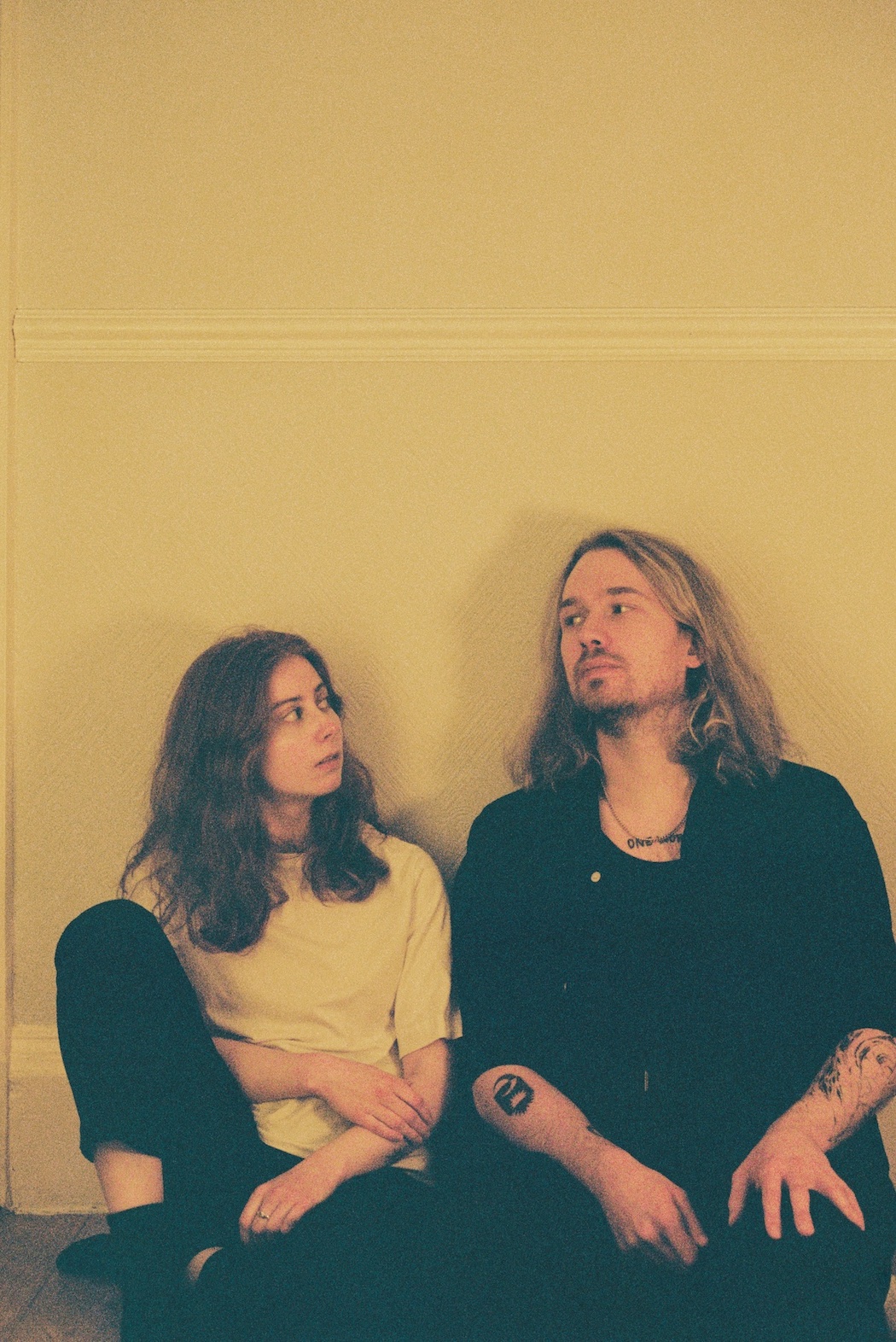 Happy Hour builds upon the foundations first set on Swimming Lessons, finding Morning Midnight expand their sonic template while staying true to that raw bedroom-pop-meets-indie-folk core: Their artistry is one defined by haunting intimacy, heartfelt connection, vulnerability, and warmth.
"It's a lockdown record essentially," the band tell Atwood Magazine. "We had a few songs written before the world stopped, but once we were stuck inside we just started writing to escape what was happening around us. Initially we never planned for it to be an album, it started out as a few voice notes and just grew and grew. At some point along the way we realized we were making a record. It just felt like the right time. We started writing as an escape from lockdown, and once we had 'Clean' we knew where we wanted to go… It's the sound of us finding our feet, both creatively and personally."
someone inside right in front of me
is staring me down, and he wants to leave
don't know how to fight this,
I'm not really like this
when your not around
'Cause i'm not easy to myself
It don't complete me, feeling well
but can i find the change that helps
wondering for the rest of my life
if i'm holding on, is someone else?
– "Easy," Morning Midnight
---




If it isn't obvious by now, the album's title Happy Hour is a bit of a joke.
"We had a message after the album came out like, 'Why is this called "Happy Hour" when I'm clearly crying to it on my kitchen floor?!'" Scott laughs. But there's something undeniably soothing about Morning Midnight's tender brand of melancholy: Their music welcomes in the weary, the aching, the worn-down, and the broken – giving all a safe space to feel the fullness of their feelings, soak up the intensity of their emotions, and in doing so, to let them go.
Highlights include the softly smoldering opening track "Blurry," the gently churning and bruised "Easy," the hauntingly fragile no-holds-barred ballad "Teenagers," the tearjerker confessional "Talk," and the lush, lilting, emotionally-charged lead single, "Paradise."
"Building up from a soft confessional to a soul-stirring upheaval, this song is the kind of gut-wrenching art we need to remind us to savor life's little, fleeting moments," we wrote in adding this song to Atwood Magazine's 77th Editor's Picks. Morning Midnight stun and stir as they slowly come to accept the dreadful reality of a nearing end: "Just don't ever ask me why we never found our paradise," the pair sing in the song's harmony-rich chorus. "It took some time to understand why my feet always hurt me when I land." This is bittersweetness at its best.
Tell me the place where we were drinking last night
Had deals on late I would have split otherwise
If something had changed I couldn't tell from your eyes
Remember the days we could have taken our time
---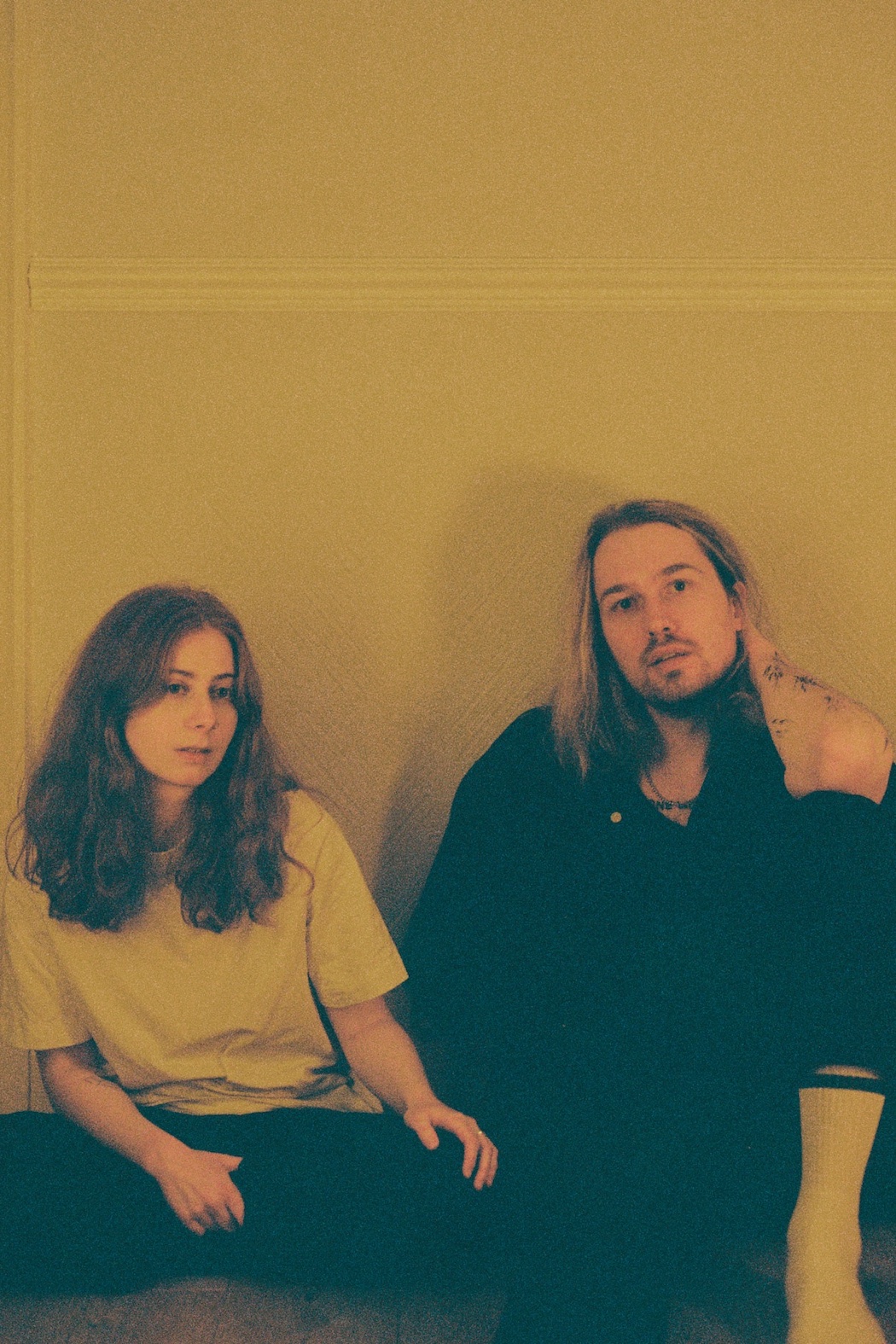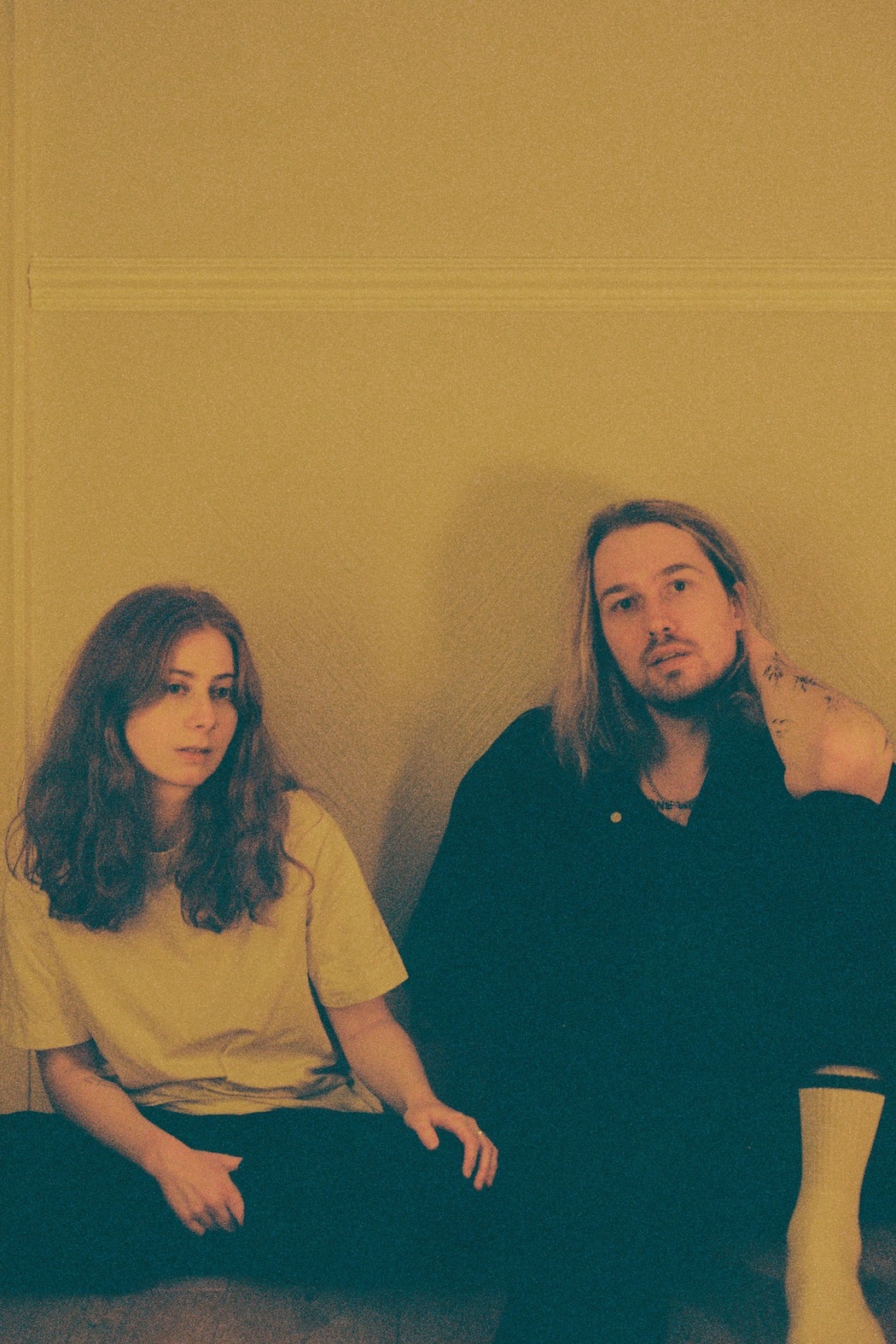 Jess Pascal cites the album's penultimate track, "Clean," as her personal favorite song from Happy Hour.
"I remember when Jordan wrote the second verse – I was just kinda stunned," she recalls. "It's my favourite song, but it's also the production and mix that I'm most proud of. I feel like the lyrics and the production just blend seamlessly into this sonic world. Like it just completely encapsulates this lonely winter feeling. Having our friend Benedict Morris lay down the strings for this was just a dream as well, it completely brought the song to life."
With the advent of social media
You think we'd learn to talk better
Less is more in the case of our honesty
Guess our lives can be measured
And just like that it's the time of year ago
Meeting up as the snow starts to fall
Talking numbers that make no sense to me
Should have listened at school after all
Clean, wrap yourself in your machines
Closer than you've been
You'll figure it out; you'll figure it out
Clean, wash yourself all over me
Been this way since seventeen
I'll figure it out, still figuring out
It's alright to live a different life
And it's alright to feel you're left behind
It's not a waste of time
To say what's on your mind…
– "Clean," Morning Midnight
---
A raw, cathartic indie folk journey plunging into the depths of a tender heart and soul, Happy Hour is a beautifully breathtaking standout in this year's list of debuts.
Like Bear's Den, Little Green Cars, and Aquilo did before them, Morning Midnight transform sadness into a special kind of musical bliss – a kind of experiential euphoria: From the minute "Blurry" whisks us away, to the moment our feet come back to the ground in the heartrending finale "Christmas Day," they succeed at enchanting, dazzling, immersing, and disarming us. Their vivid, visceral poetry, stirring songwriting, emotionally potent melodies, and powerful performances ache with the sheer weight of living – a weight we all know only too well.
And then sometimes, the weight lifts; the fog dissipates; the tears dry up; and the sun rises on us once again. As Scott sings sweetly in "Christmas Day":
Christ it's getting heavy
but all the flaws you carry are making up for what I lack
choking up just hearing you crying in the kitchen
to a painting of a panic attack
but i don't need a reason
darling I can tell that the years won't get in the way
like knowing there's no ceiling, kind of like the feeling
of waking up on Christmas Day
– "Christmas Day," Morning Midnight
---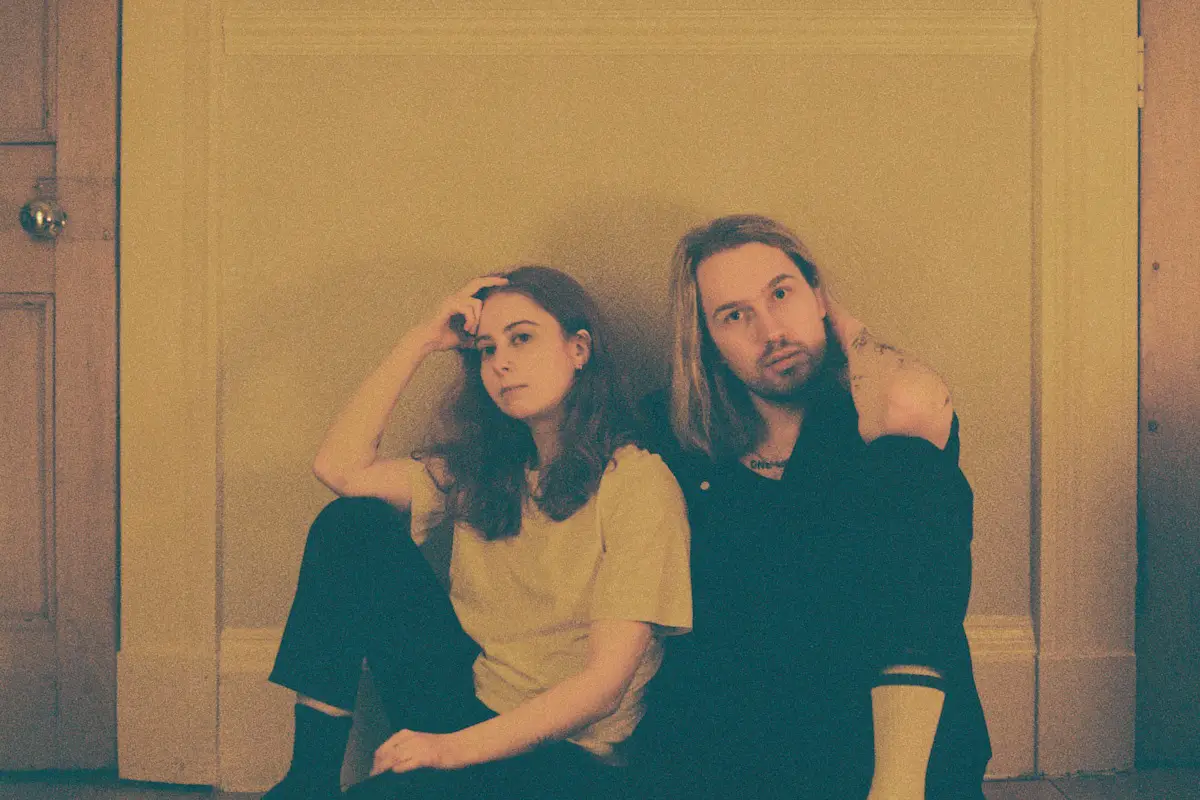 "For us, making the record was a really cathartic experience and we'd hope that anyone listening would be able to take something from that as well," Morning Midnight share. "The whole thing was pretty intense, like because it was just us in our living room doing everything, from writing to, recording, producing and mixing and we weren't really going outside or seeing anyone else. We learnt a lot technically, but also about ourselves and each other. There were a lot of highs and lows and fair few melt downs in between. It's been wholly positive though and it's just got us really inspired."
Happy Hour is sadness manifest; a brutal journey through life's throes that soothes and stirs our restless souls. It's painful in the very best of ways – a record that leaves us refreshed, renewed, and ready to tackle whatever comes our way. Experience the full record via our below stream, and peek inside Morning Midnight's Happy Hour with Atwood Magazine as Jordan Scott and Jess Pascal take us track-by-track through the music and lyrics of their debut album!
— —
Stream: 'Happy Hour' – Morning Midnight
:: Inside Happy Hour ::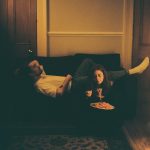 — —
BLURRY
This is the oldest song on the record. It was basically the last song we wrote for our debut EP but didn't feel it was the right fit so we decided to hold on to it. I was listening to a lot of John Martyn at the time and wanted to try some obscure tunings, and this chord progression came really quickly after playing around with a partial capo.
PARADISE
I remember late one night I started rocking out on the baritone and playing a Snail Mail-esk verse/chorus/didn't know what it was. I didn't think much of it but fortunately I recorded it as a voice note and Jess thought there was something there. She slowed it down and gave it a groove with this amazing motown beat that set the song on a completely different course.
EASY
I've always loved The National and The War on Drugs and I guess this song was born out of my attempt to make my own approximation of those bands. I wanted something that felt upbeat but still had a serious subject matter; trying to reconcile with your own mental health and learning to live with it.
TEENAGERS
Jess was just sat at the piano one day playing this motif and I immediately wrote the chorus then and there. I'm pretty sure the rest of the song was written that day after I worked out who was singing that chorus and who they were singing it to. It's about one Sunday I spent with someone back when I was at high school and I guess I never admitted how much of an affect it had on me until it all came back out writing this song.
BERLIN
This actually came from me learning Rebel Rebel by Bowie and (sort of) reversing the riff. It's about that point in a break up when you've worked so hard to fix it but eventually it's easier just to lie than to try and persevere.
ONUS
This was one of the later songs we did for the album, and was the result of our complete disillusion at the state of the world and our feeling of hopelessness during the height of lockdown. Cheerful.
SLOWDOWN
Another late one, and this all came from the instrumental track. I took a trip around America during a tough period in my life and I guess that sense of guilt has always been there since. This song was my attempt to address that guilt. The sample that starts this song is actually from the vocal in the bridge of "Onus" that has been chopped and had a bunch of effects added to it.
TALK
We had the riff for this for the longest time and I always knew the song would end up being special. One day Jess left the flat for a couple of hours and by the time she got back I had figured it out. When I played it to her she immediately started crying. It might be our favourite song on the album.
CLEAN
This song was written years ago, and I think the recording of it ended up being the foundation for the rest of the record. Along with Talk this is one of the more personal songs for me and it can still sometimes feel a little raw to me to perform.
CHRISTMAS DAY
The final song we recorded and the one that took the least amount of time to finish. We wrote it in a day and recorded it in a few hours. It's about starting to feel alright again after feeling down for a really long time. The album deals with some weighty themes and we wanted to finish it on a hopeful note. It's the light at the end of the tunnel.
— —
— — — —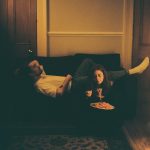 ? © 2022
:: Stream Morning Midnight ::
---