Just as the stroke of midnight rests between yesterday and tomorrow, Midnights' Taylor Swift has one foot in her past and one foot forward: After years of chasing fairytales, it seems Swift has finally found her happily ever after.
Stream: 'Midnights' – Taylor Swift
---
The clock stopped at midnight on October 21st, 2022, and with it Taylor Swift boldly professed her return to pop with Midnights,
a thirteen-track synth-pop album that marks the artist's first new body of work since 2020's folklore and evermore. Easily one of the most highly anticipated records of the year, the release truly stalled the music industry, with technical issues reported from multiple streaming services and platforms.
Before the next midnight could strike, Swift had broken the Spotify record for the most-streamed album in a single day, with all 13 of Midnights' songs debuting in the top 13 global Spotify charts. If this alone wasn't enough to turn heads, the acclaimed singer/songwriter followed just three hours later with 7 bonus tracks in Midnights: 3AM edition, all of which are currently blocked from the charts by her own original release. Numbers aside, Swift describes the album as "a collage of intensity, highs and lows and ebbs and flows" and, to no one's surprise, she exceeded her own expectations.
Midnights is a collage of intensity, highs and lows and ebbs and flows. Life can be dark, starry, cloudy, terrifying, electrifying, hot, cold, romantic or lonely, just like midnights."
This being her tenth studio album, Swift is no stranger to experimenting with new sounds, styles, and genres. Her previous sister albums, folklore and evermore, brought an escapist, electro acoustic folk and featured the artist's first country tracks in years. From the days leading up to the release, Midnights was teased as a full return to pop with some experimental production reminiscent of Lorde's Melodrama, another collaboration with artist and producer Jack Antonoff. His signature style is palpable from the very first track and, given this new album is a collaboration between Antonoff, Swift, and longtime friend and The National founding member Aaron Dessner, each song feels intimate and inherently Swift-centric. 
Midnights opens with one of its standout tracks, "Lavender Haze." Reminiscent of Lover's "I Think He Knows," the production brings a vocal layer for every hour on the clock blended with a pronounced bass line, low pass "bubbling" background effects, and enough reverb to dampen the noise of the crowd she addresses in the lyrics, and then some. Taylor has mastered the formula to construct a hit; this song proves even more that she's able to adapt it as well. Since its release, Swift has confirmed that the song describes the veil around her current relationship:
"My relationship for six years, we've had to dodge weird rumors, tabloid stuff, and we just ignore it, and so this song is sort of about the act of ignoring that stuff to protect the real stuff." One could argue that this is one of the artist's best openers yet; it's clear that Taylor has mastered the formula for a charting hit, and "Lavender Haze" proves that, even years later, Swift still has skin in the pop game.
---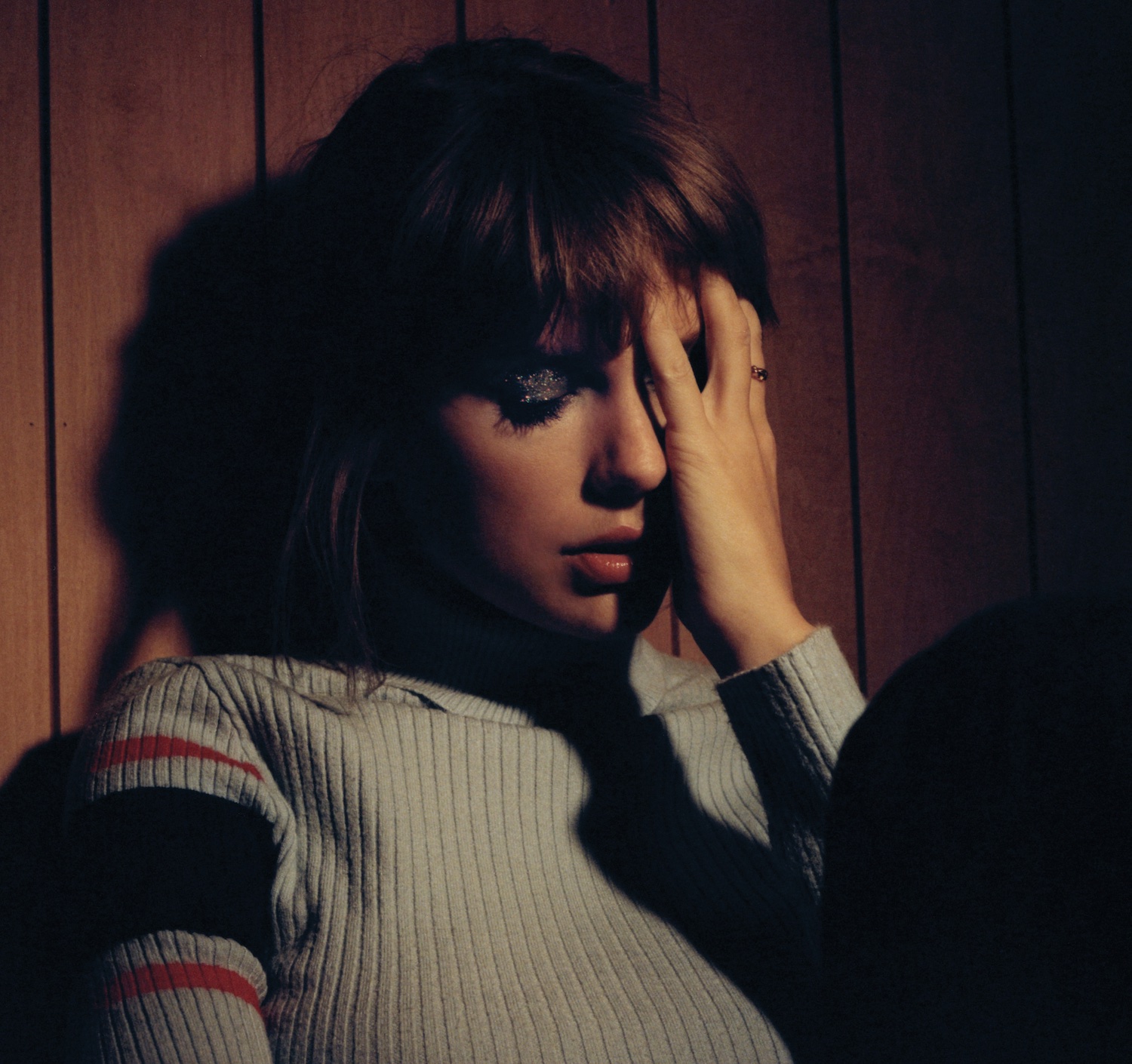 Next in the lineup is "Maroon," which immediately reads as an extension of 'Red' with its atmospheric cautionary tale of a relationship nearing its finish line. Complete with even a call back to the whimsical New York evenings that flooded the radio charts in 2012, fans have speculated that the title alludes to a matured perspective in comparison to her original hit album, just as a red stain deepens its shade in time. Given Taylor has an affinity for easter eggs and recalls, the connection is well within the realm of possibility.
I have this thing where I get older, but just never wiser
Midnights become my afternoons
When my depression works the graveyard shift
All of the people I've ghosted stand there in the room
I should not be left to my own devices
They come with prices and vices, I end up in crisis
Tale as old as time
I wake up screaming and dreaming
One day I'll watch as you're leaving
'Cause you got tired of my scheming
For the last time
It's me, hi, I'm the problem, it's me
At teatime, everybody agrees
I'll stare directly at the sun, but never in the mirror
It must be exhausting always rooting for the anti-hero
– "Anti-Hero," Taylor Swift
While the first two tracks are sonically striking, it isn't until "Anti-Hero" where we hear Taylor's true development as a lyricist. "This song really is a guided tour throughout all of the things I tend to hate about myself," Swift shared on Instagram when discussing this song. "I really don't think I've delved this far into my insecurities in this detail before."
Having listened to a majority of Swift's discography, most of which can be mapped to a clear biography of the artist's life and experiences, it seemed impossible that anything new could change my perspective of her personhood. "Anti-Hero" cut her persona like glass, and brings to light a concept so clear it's been overlooked for years: Despite her signature relatability, Swift's stardom puts her on an inarguable pedestal of which only a handful can relate, and not only is she aware that her work is often criticized as "cliche," "juvenile," or "self obsessed," but also these accessible lyrics may be the only roots to humanhood she has left. This ties with the idea that artists are mentally stuck in the age that they become famous, unable to truly grow as people with their access to community severed. 
I struggle a lot with the idea that my life has become unmanageably sized, and not to sound too dark, I struggle with the idea of not feeling like a person.
The bridge in the song is particularly haunting, where Swift describes a nightmare that even her own children could be using her, or even more so seeing her as a medallion instead of a mother. Aggravated by the fact that this anxiety is both sickeningly plausible and unsolvable, one can't help but wonder if the art was worth the sacrifice.
Watch: "Anti-Hero" – Taylor Swift
---
When Swift announced that her upcoming album would feature a collaboration with Lana Del Rey, fans of both artists were salivating in anticipation of the release.
Ironically, this was one of the more disappointing tracks in the original release. Perhaps her timeless youth is working against her, but hearing Taylor Swift curse feels, for lack of a better word, inappropriate. So much so that it  ignited a chastising maternal instinct I expected to lay dormant for at least another decade. Possibly my disappointment stems from my own expectations, as this felt like less of a collaboration than anticipated. Lyrically, the song was a slow tease that set the foundation for a clear payoff that may have accidentally been left on the cutting room floor.    
But who has the time to dwell on such trivialities when the second act still remains? "You're On Your Own Kid" is the instantly nostalgic older sister to Fearless' "Fifteen," addressing a pre- and post-fame perspective of maturation and the concept of loneliness as a subconscious parasite, perpetually clutching to our sleeve despite achieved success. Swift has always excelled in self reflection, and here we see her earnestly rewrite the narrative we'd been previously sold. "Midnight Rain," additionally, is a clear frontrunner for the next big single push, armed and ready to score Little Women fan-cams and coming-of-age film climaxes for years to come. "Vigilante Shit" is the missing eleventh track of Lorde's Pure Heroine, and a clear lyrical successor to "Reputation."
"Karma," which references the rumored scrapped album that became 'Reputation', is standing out as a fan favorite to no surprise. It's silly, sweet, and snappy, and it may be the most 'Taylor Swift' style song to ever exist. In an interview with Apple Music, Swift explains that the song is "written from a perspective of feeling like, really happy, really proud of the way your life is, feeling like this must be a reward for doing stuff right, and it's a song that I really love because I think we all need some of those moments. We can't just be beating ourselves up all the time."
You're talking shit for the hell of it
Addicted to betrayal, but you're relevant
You're terrified to look down
'Cause if you dare, you'll see the glare
Of everyone you burned just to get there
It's coming back around
And I keep my side of the street clean
You wouldn't know what I mean
'Cause karma is my boyfriend
Karma is a god
Karma is the breeze in my hair on the weekend
Karma's a relaxing thought
Aren't you envious that for you it's not?
Sweet like honey, karma is a cat
Purring in my lap 'cause it loves me
Flexing like a goddamn acrobat
Me and karma vibe like that
---
I spy with my little tired eye
Tiny as a firefly
A pebble that we picked up last July
Down deep inside your pocket
We almost forgot it
Does it ever miss Wicklow sometimes?
They said the end is comin'
Everyone's up to somethin'
I find myself runnin' home to your sweet nothings
Outside they're push and shovin'
You're in the kitchen hummin'
All that you ever wanted from me was sweet nothin'
– "Sweet Nothing," Taylor Swift
If "Anti-Hero" was a thunderstruck gasp, then "Sweet Nothing" is the gratifying sigh of relief.
A silky nursery rhyme and flawless lure for hopeless romantics, the song shows that despite the noise Swift has found peace in a genuine relationship. Co-written with longtime partner Joe Alwyn under the alias William Bowery, "Sweet Nothing" is so vulnerable it feels almost unfit to be released, with a delicate simplicity that binds their story into a leather bound fairy tale. The following track, "Mastermind" is the cheeky finale of the original release, toying with Taylor's public reputation as a "master manipulator" and reframing it as earnest, thoughtful observation.
---
Throughout Midnights – and especially addressed in the final track – it's clear that Swift created this album through a lens of self-analysis, utilizing her acclaimed approach to storytelling to narrate between the lines she's read in previous albums. Just as the stroke of midnight rests between yesterday and tomorrow, Midnights Taylor Swift has one foot in her past and one foot forward. But after years of chasing fairytales, it seems Taylor Swift has found her happily ever after.
— —
— —
Watch: "Bejeweled" – Taylor Swift
---
— — — —
📸 © Beth Garrabrant
Midnights
an album by Taylor Swift