Montreal music group and artist collective THe LYONZ tuck an itching anxiety into "Fall," a sizzling groove off upcoming EP "2nd U."
Stream: "Fall" – THe LYONZ
---
Sunlight streams through wisps of smoke, churning like purple oil slicks on side street gutters. Time slows to a crawl in the midday heat, but the mind starts slipping away. Melting into the afternoon malaise is a perfect backdrop for waxing philosophical, letting the couch swallow you whole while your insecurities come to vivid life.
Montreal production duo THe LYONZ give voice to this liminal state with their new song "Fall," a choice cut off their upcoming EP 2nd U (due December 12th). Dropping a set of noise-cancelling headphones over your ears flits you to those glorious in between times, nowhere to be and nothing to do, but to probe the fluttering voices in one's head. Atmospheric synths sweep the outside world away, suspending the listener in a sensory tank of sound. It demands pulling the plug, sitting back, swiping left on the rat race. Only once the scene is set does the group step in, spitting an easy flow over punchy drum loops that would have made a tasty addition to early Nas or the Roots.
On the surface, it soundtracks a hazy kickback, inviting the listener to slough off layers of stress and responsibility. But beneath, THe LYONZ subvert the smooth jazz and R&B sensibility with a classic nod to hip-hop consciousness:
Let us leave, utilize more time to achieve
Don't deceive the clusters that will halt us when we breathe,
From the facts, we tell ourselves it's gonna be okay
Flipped across the green line to stumble like they prey
When I don't know what to say.

"Fall" chronicles a tumbling into teeming anxiety, the thoughts that anchor us down as we scramble to the top. Whether beset by imposter syndrome, naysayers, or external roadblocks, the struggle rears its head even when we exhale and push the cacophony aside.
The music video doubles down on this theme, besting its characters with myriad versions of themselves hey won't acknowledged. Mirrors face one another in endless recursion, repeating their movements into the distance. Seeing oneself staring back, amplifying our perceived insufficiencies, how can we hope to cope? Turning that anxiety into poetry is a cathartic option.
---
THe LYONZ formed in 2013 as a partnership between Salvo (Anthony Salvo) and Norrin (Terrell McLeod RIchardson). They focus primarily on hip-hop and electronic work, but their sound branches into fluid spaces between genres, gravitating toward mood over strict style. Shifting drum patterns and augmented instrumentals evoke the improvisation of jazz. It's fitting then that they've claimed a foothold in the Montreal jazz scene, landing a spot on the 2016 International Jazz Festival bill.
As genre conventions melt under the climate change of modern pop and genres swirl into one another, multi-hyphenates like THe LYONZ are beginning to make the unconventional the norm, and eager ears are all the better for it. Whether your proclivities lean toward R&B, trip hop, jazz, or throwback East Coast rap, THe LYONZ have something in their toolkit for you. "Fall" into their soundscape, press pause on the bustle, and take a hard reset.
Stream: "Fall" – THe LYONZ
— — — —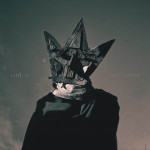 ? © THe LYONZ
:: Stream THe LYONZ ::
---