Get to know Atwood Magazine's writers in our special column where they become the interviewees, sharing their personal playlists and talking about their experiences covering music!
---
California-raised, Washington, DC-based Miles Campbell has always maintained an unwavering appreciation for the capabilities that afford the diverse world of music. Frequent conversations starting with "hey, have you heard this song" turned into a realization that musical discovery and theoretical analysis could be translated into words – and thus a new creative realm awaited him.
Stream: Atwood Writer's Playlist: Miles Campbell
---
Meet Our Writers: Miles Campbell!
Where are you from and where are you based?
Miles Campbell: Born in Memphis, raised in the San Francisco Bay Area, and currently based in Washington, DC.
How did you get into music writing?
Miles Campbell: As a journalism major in college, my life revolved around writing, but I was always more focused on the news space with little exposure to music journalism. After I graduated, I was hit hard with two realities – how much I missed writing and how annoyingly excited I would get talking about the music I was listening to. I didn't even realize how vast the music journalism space was until I took it upon myself to find every single interview available with my favorite band, The Backseat Lovers. That led me to a piece in Atwood magazine, which led to my discovery of so many more great music journalism pieces. I took a shot in the dark and reached out to Mitch, submitting a writing sample which would be my first ever music journalism piece – and here I am. Super grateful to Mitch and the Atwood Magazine community for providing an outlet to dig deep into what I believe to be one of the greatest joys of life – music discovery.
Who was your very first concert, and who have you seen most recently?
Miles Campbell: As a kid I grew up going to endless concerts put on by the San Francisco Symphony (it's debatable as to how much of that was on my own will at the time), but the first concert I spent my long-saved birthday money on was a Coldplay concert. Quite the introduction to live music if you ask me.
I've had a really solid string of shows over the past few weeks, including Unknown Mortal Orchestra, The Backseat Lovers, Babe Rainbow and Duster.
Who are two or three of your favorite up-and-coming artists right now?
Miles Campbell: Oh boy. I'm going to go with Richy Mitch and the Coal Miners, Mapache, and Mercury.
Just last week I saw Richy Mitch and the Coal Miners play their 7th live show ever – these guys are talented. They're able to accomplish this sense of wanderlust through their music, backed by dynamic piano melodies, most notably highlighted in their song "Lucerne." If you've watched a travel video on TikTok in the past couple of months, chances are their song "Evergreen" has been utilized to compliment grandeur and beauty.
Mapache blend a bit of folk rock, a bit of Spanish-influenced guitar and a bit of surf rock to create the perfect soundtrack for one of my favorite activities – driving the California coast. I don't know any other group who's able to blend Spanish culture with Los Angeles country – it's truly a unique listening experience. Check out "Casa De Suenos" and "Chico River."
I saw the Nasvhille-based Mercury. open for The Backseat Lovers a couple of years ago. At the time, I believe they were fresh out of high school, but age had no damper on their ability to rock – they were impressive. If Phoebe Bridgers was a bit more angsty-tense and was in an indie jam band, Mercury. is what I'd imagine that band to be. Lead vocalist Maddie Kerr has an unwavering strength to her voice, which compliments every tense build-up that's resolved with a mini jam session. I'm big on "Sail" and "I Don't Know You Like I Used To."
What's something you've learned from working as a music journalist?
Miles Campbell: Music journalism can certainly be viewed as subjective – one person's words and opinions on a song or an album are always intriguing, but at the end of the day that's just one singular person's experience with the song. My experience listening to any given song can and should be completely different from anyone else's, and that's the beauty of music. I've learned to try and look at music journalism less as a singular experience with a song and more as an opportunity to tell a story. So often musicians are reaching into the depths of their most vulnerable states to release music that their audiences love to listen to, and music journalism can serve as a bridge to connect fans with artists, allowing for a deeper understanding of how and why their favorite record was written. Each individual song on a record is a chapter of a broader story laced with experiences and emotions, and attempting to make sense of that broader story is the rewarding challenge that draws me to music journalism.
What're your favorite moments covering music? Can be from interviews, reviews, in-person events/shows, anything.
Miles Campbell: As someone who is relatively new to the music journalism scene, I don't think I realized how fulfilling it would be to see a band play live after writing about their music. One of the first pieces I wrote for Atwood was on Surf Curse's song "Self Portrait." That next week I got to see them play the song live, and I was beaming. It's a funny thing to spend hours listening to a song, trying to analyze its meaning through words – and then hear it played by the creator who knows it better than anyone else. It was a great reminder that no amount of words or analysis can replace the experience of listening to a song live!
If you could ask one question to any artist or band, who would it be and what would you ask?
Miles Campbell: I'd ask Lou Reed to expand on his opinion that the Beatles were "rubbish" – and if he would be willing to make amends to that opinion.
What are you most looking forward to this year, music-wise?
Miles Campbell: I snagged a ticket to Mac Demarco's Five Easy Hot Dogs show in Los Angeles this summer which I am super stoked on. I'm also excited for Briston Maroney's new album Ultrapure, set to release 9/22/23!
Can you please explain why you chose the top 5 songs on your playlist?
Miles Campbell:
"Milestones" – I can't begin a playlist that encapsulates who I am without paying homage to the man whom I was named after. It would be rather awkward if I didn't take on an appreciation of jazz. You really can't go wrong with anything by Davis, but "Milestones" is one of my favorites.
"Mad World" – Note the Tears for Fears version here. My dad put this song on my iPod Nano when I was 9 or so and I probably listened to it 20 times a day for a good 2 years. It was embedded into my brain so much so that my piano teacher at the time, Eric, wrote out the song note for note for me to be able to play. Eric was a legend.
"Anemone" – Anthony Bourdain is one of my biggest, if not the biggest journalistic inspirations I draw from. His ability to tell stories about people whose stories often go unheard in such an artistic, compelling fashion is something I strive to emulate when I tell stories about music. "Anemone" by the Brian Jonestown Massacre was his favorite song.
"Dreaming" – I daydream. A lot. Every day presents a new idea, a new less-than-realistic career path, a new far-fetched reality that I'm chasing. Mac Demarco is an enabler of such thoughts, especially with this song.
"Pernambuco" – Recently I've been on a huge Bossa Nova kick. I don't think there's much that rivals the relaxation I experience nodding along to Luiz Bonfá's soft trance-inducing guitar. Fun fact – he wrote "Almost in Love" for Elvis Presley.
— — — —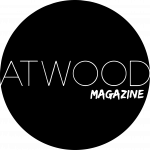 Connect to Miles Campbell on
Instagram & Twitter!
 © 2023
:: Stream Miles' Playlist ::
---