Every Friday, Atwood Magazine's staff share what they've been listening to that week – a song, an album, an artist – whatever's been having an impact on them, in the moment.
This week's weekly roundup features music by Leo the Kind, Scott Helman, Glassio, Ben Brown, Inkfields, Leila, Rebounder, Movie Club, Molly., Power Trip, Burning Pools, Conal Kelly, and Lomon!
— — — —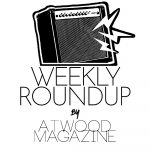 —
:: "Ain't Nobody Gon' Judge" – Leo the Kind ::
It's been a minute since Boston-born Leo the Kind first released his feelgood song "Ain't Nobody Gon' Judge" back in July, but this song slaps hard and I just can't stop basking in its light. A groovy jam with an uplifting message for women everywhere, the track is summery in all the right ways and a deserving follow-up to the artist's April mixtape, The U.G.L.Y. Rollicking guitars and an elevating backbeat make for a groundswell of energy that takes off with the artist's effervescent vocal delivery: We can almost feel his radiant smile as he sings:
Baby take your heels off,
Earrings too, hoops all drama
Break all the fear off,
You look good, where you go, men follow
Came to have a good time
Don't you wanna live right?
Make the most of this night
Shake the curls out, loose, that body
You better not fix your nails
Better let your hair down
Can't dance in the corner by yourself
You two don't need a room
Don't need dancing shoes
And you better not watch your mouth
Cause ain't nobody gon judge ya
"I wrote 'Ain't Nobody Gon' Judge' when I first moved out of my parents' house," the artist born Joshua Jackson shared upon his song's release. "That freedom I felt when I first moved out on my own and could do what I wanted without judgement was the first spark of inspiration. But women have it way harder than men, they are constantly judged. I wrote the song to speak to the women of the world for what they go through every day, wishing them freedom from judgement. While I can't ever know what it is like to be a woman, I want to empathize as much as I can and say, 'I see you, I won't judge you'."
Need I say any more? This summer is unlike any other we'll ever have, but thanks to artists like Leo the Kind, it's still full of shimmering, inspiring sounds.
:: "Riccio" – Inkfields ::
As the solo musical project of Samuel James-Griffiths, Inkfields is crafting digestible yet intricate indie pop gems, while making sure to treat his loyal fanbase with new music as often as possible. Marking his fifth original release this year, the talented, Scotland-based musician makes his debut on London label Absent Mind, showcasing his unique songwriting skills once again with "Riccio."
For new listeners, "Riccio" acts as a perfect introduction to Inkfields' soulful music catalog. Written during the recent lockdown due to the ongoing pandemic, "Riccio" is a song reflecting on the world of social media and the world around us, driven by lush guitar melodies, jazz-inspired piano melodies and – of course – Inkfields' laid-back and easy vocal performance.
:: "In My Head" – Conal Kelly ::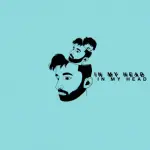 Bristol based alt-pop songwriter, producer and multi-instrumentalist Conal Kelly delivers a refreshing and unique new release in the shape of "In My Head". Indeed, whilst the driving and persistent pulse of the synth beat throughout seem to give the track a heavier edge, Kelly balances this against a more chilled, lyrical texture at the top allowing the track to feel like an exploration of varying intensities. It is certainly a clear indication of an artist with a strong sense of self and a knack for precision.
Speaking about his new release, Conal explains that, "the writing and recording of this track was a real learning curve for me. My usual 'music making process' can get quite in-depth, since it's just me doing all of the writing and recording. In this instance, I tried to push myself out of my comfort zone to avoid falling into old habits… I feel like this track best showcases my attempt at a fresh approach as a solo artist, so made sense to lead with it as a debut single. I'm super happy with the way it turned out and I think it serves as a good introduction."
:: "By You Now" – Leila ::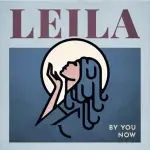 Radiating vibes of Jazz, pop and a ton of soul, Leila is anything but what you would expect from an indie artist. Her latest single "By You Now" is a stunning indie pop release showcasing classic vintage-esque soundscapes and tender, emotive vocals a la Fleetwood Mac.
Hailing from "Neverheardofit" Pennsylvania, she grew up expressing her creativity through singing, dancing and playing piano, but is more than just a musical talent. Now her day job is coding and she further shows her creativity as a documentary filmmaker. Leila's well-rounded interests show just how dedicated and industrious she truly is.
The song is off her highly anticipated album Glass Highways, which explores the joy yet also the misery of Lelia's life experiences.
:: "Night Sports" – Rebounder ::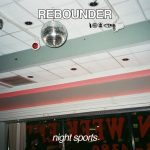 An assignment of mine earlier this year introduced me to the works of Noah and Dylan Chenfeld, a brotherly duo from New York City who operate together under the moniker of "Rebounder." Their passion for their hometown has shone through much of their past work, and that trend stays strong in their freshly-released video, "Night Sports," which they insist "will make you miss going out in New York… even if you're not from NY!!"
That objective definitely worked on me, at least: having not been back to the city in over a year, the sight of numerous neighborhoods around town and a continuous clip of the subway running on the sidebars tugged at my heartstrings somewhat. But even if NYC isn't your favorite city, it's still hard to resist the urge to leave this confined lifestyle we're living for a few minutes and join in the tremendous fun being experienced by the party and concert-goers in the clips stitched together in this music video. That sense of escapism is equally well-conveyed by the music itself, featuring the upbeat rock playing that the Chenfeld brothers definitely have down at this point. "Night Sports" is a track that can be enjoyed in any context, and especially as a quick bout of relief from the limitations of this quarantine.
:: "Paradise" – Molly. ::
An artist with fortitude, British indie pop artist Molly. releases her latest single "Paradise." With all us bearing the brunt of the pandemic, even the song title is inviting. In fact that's exactly what this song is about – offering a place of utopia for the listener to escape to. Her lyrics paint the picture of a place where worries vanish right in front of us – a far away world, where dreams are made. Accompanying this serene narrative is Molly.'s fun, buoyant melodies and soulful vocals, shimmering with positivity.
Bringing to mind the likes of Florence Welch and Rae Morris, Molly. seems to be following the same path as these strong female powerhouses. Her addictive sound will make you forget all about the nightmares of 2020 and deliver you with a dose of sonic medicine.
:: "Soul Sacrifice" – Power Trip ::
Power Trip are a thrash metal and hardcore influenced band from Dallas, Texas. Though their debut record Manifest Decimation is a great listen, their second record Nightmare Logic, which opens with "Soul Sacrifice", set them up as one of the most relevant bands in metal and for good reason. Sonically, the band is a mix of pummeling energy full of tight drums, wailing, dive-bombing guitars, and some of the tightest grooves you could imagine. While the band itself deserves as much as credit recognition as they do, Power Trip's vocals helped set them apart. Vocalist, Riley Gale, unfortunately passed away on August 24th, but he was known for his harsh vocal style, energetic live performances, conscious lyricism, and for being a positive figure in his music scene and community.
:: "Thunder" – Movie Club ::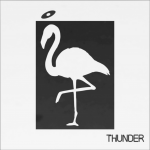 Movie Club may mean Zoom and chill for a lot of people nowadays, but it's also shorthand for West Coast instrumental stoner rock. The Venice duo of Jessamyn Violet and Vince Cuneo have been pumping out a slew of rough-edged desert sludge for a while, but November will finally see the release of their first album Black Flamingo. Anyone who needs an ambient soundtrack that sounds like it was birthed from Josh Homme's jam sessions is in luck.
The first single "Thunder," out today, continues Movie Club's penchant for cutting riffs and pitch-black ambience. Cuneo's guitar slices alongside Violet's driving rhythm's like a companion piece to late-era Alice in Chains. Guest bassist Tim Lefebvre (who's worked with the likes of David Bowie and the Black Crowes) also beefs up the track with a catchy groove that propels it along like roiling storm clouds. Aptly titled, "Thunder" crashes hard and promises a lightning strike of a debut.
:: "Papa" – Scott Helman ::
Canadian singer/songwriter Scott Helman has penned his fair share of sad songs over the past couple of years, but few come close to the poignancy and sheer fragility of "Papa." The final single and last track off his third album Nonsuch Park is a heartwarming and heartbreaking tribute to his late grandfather, to whose memory much of the record is dedicated. With muted pianos and intimate, hot-on-the-mic vocals, "Papa" is excruciating in its display of familial love and kinship.
You don't have much time left so
Let's use up what we got
Yeah, it's on days like this I
Wish we believed in God
You're lookin' back at your life
I'm looking forward at mine
It's true but it don't make sense
That we're both running out of time
I don't know if it's the upcoming changing of seasons or if it's a particular state of mind, but "Papa" seems to resonate more than one might expect for a summer single. It's brooding and brutally honest, arriving at a time when the whole world is still reeling from the COVID-19 pandemic; we've lost so many lives to this terrible pathogen, and it's enough to set the most forward-facing of us into a wistful state.
"Papa" is achingly sincere about what it is: A remembrance. Helman even included a quick voicemail from his grandfather on the song as a means of capturing a little bit of that life on record. Simply put, it's beautiful.
:: "Bang Bang" – Burning Pools ::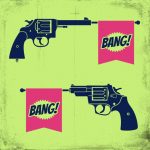 You know the expression "money makes the world go round". Well Burning Pools' music examines society's high value of wealth and placing money before everything else. Their latest single "Bang Bang" features driving, grungy guitars, roaring percussion and fierce punk infused vocals, all coming together to craft a powerful and intense offering.
Burning Pools consists of former Smashing Pumpkins bassist Ginger Pooley along with two other members who've worked with the likes of Tom Morello, Liz Phair, Tegan and Sara and other musical powerhouses. The gritty rock outfit's music hits hard with its rough, rebellious air and irresistible pop hooks.
:: For The Very Last Time – Glassio ::
Back in February, I had the chance to speak with Glassio, an Irish-Iranian producer based in New York who channels all three of these regions' musical cultures into his craft. Along with his compelling backstory, I was also intrigued by the product he was fashioning called "melancholy disco." It's an oxymoron that caught my eye– the thought of "disco" brings to mind a thumping dancefloor with flashing lights and a glittering silver ball on the ceiling, perhaps with John Travolta or Michael Jackson doing their thing down below. Could it be possible to take the same genre and repurpose it as a "melancholy" one– leaving it still recognizable sonically but having it make a thematic shift from the kinetic party music with which it tends to be associated?
I finally got to have that question answered when I listened to For The Very Last Time, Glassio's debut LP which came out on July 23rd. I'll start off by saying that the production is gorgeous throughout; every last bit of the electropop on here soars with passion and expertise. So it turns out that the notion of "melancholy disco" doesn't really consist of music that sounds gloomy and dreary, as I had once suspected. Instead, it's more about what's going on lyrically. Glassio explores thematic terrain that the Bee Gees never so much as approached, following characters who "evolve, accept their shortcomings, and find a way to heal from personal loss." He details a number of emotional challenges: from a kid who sees their childhood friend turn their back on him, to a DJ having to consistently work the turntables even when the dancefloor is deserted, in the hopes that one day his situation will pick up. All of these scenarios are emotionally involving, which makes it gratifying to see the characters involved finally resolve matters.
In the end, making perhaps the world's first-ever disco record about "proudly displaying and accepting fragility" turns out to have been a fully worthwhile endeavor. My questions as to what "melancholy disco" could consist of have now been satisfactorily answered, and I look forward to seeing Glassio further expand on this innovative new field of his in his coming work.
:: "Escape Velocity" – Lomon ::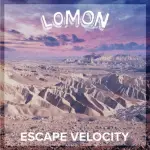 What do you get if you cross a software developer with an indie electronic musician? The answer in Lomon. The Seattle based artist has created an unforgettable sound in his new single "Escape Velocity", stirring up a tasty concoction of psychedelic indie rock and synth-laden electro, which will have you coming back for seconds, and thirds.
Lomon's inspiration comes from a place not on this earth. His love for all things space-themed is evident in his variegated soundscapes, creating an all-round otherworldly release. "Escape Velocity" speaks about the efforts of breaking the chain and escaping one's vices. In this case it's about addiction and relapse, but the song can be interpreted from different angles, making it a relatable release. Lomon, a.k.a Zander Chocron, invites you to hop aboard his spaceship and "Escape Velocity." Are you coming?
:: "Socks and Sliders" – Ben Brown ::
Living in London may mean having to blow most of your money on the crazy-expensive rent prices there… but it seems as though native son Ben Brown was at least able to save enough money to buy himself a pair of "Socks & Sliders," and he's now released a new song in which he fully expresses his love for these accessories. That may seem like a pretty silly concept, but as Brown himself sings, "Why do people care what other people think? If it feels right, I reckon they should let you do your thing." This plea for people to freely carry out the lifestyle they wish makes for an enjoyable listen, even more so by Brown's soothing voice and the gentle acoustic music featured in this track. If "Socks and Sliders" was "intended to make you swagger around the kitchen with a skip in your step," as Brown insists, then so be it! 
— — — —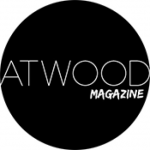 :: Weekly Roundup ::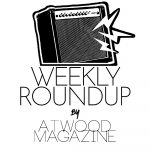 ---
:: This Week's Features ::
---