Get to know Atwood Magazine's writers in our special column where they become the interviewees, sharing their personal playlists and talking about their experiences covering music!
---
A reticent introvert with an eye for the arts, writing has always felt like second nature to Orange County native Isabella Le. As if by fate, a natural way with words joined forces with a lifelong musical love affair, opening an inescapable portal to a creative world beyond her wildest dreams.

Stream: Atwood Writer's Playlist: Isabella Le
---
Meet Our Writers: Isabella Le!
Where are you from and where are you based?
Isabella Le: Born, raised, and (currently) based in Orange County, California!
How did you get into music writing?
Isabella Le: I played violin and piano for a little over four years, I've always been a fan of rock music, and I've spent a lot of time in and out of alternative subcultures and fandom spaces since I was eleven. The community I grew up in didn't really have a music scene, so I discovered most of the music I liked through playing rhythm games and watching MMVs (MapleStory Music Videos) on YouTube. Unrestricted Internet access from a young age has had more positives than negatives, in my experience at least; it provided me with my first outlet for self-expression and allowed me to find a community of people who liked the same things I did. I've never been too bold or outspoken, but I was always very vocal about my thoughts and opinions online, whether those were about music or things going on in my personal life. In a way, my personal social media pages were my first platforms to share writing.
Initially, I only entertained the idea of music writing (or writing recreationally in general) because I received high marks and positive feedback on my essays in school. My thought process literally was, "People seem to like what I write. I like music. Maybe I should write about music." From there, I started editing and writing for my high school's online newspaper during the pandemic as the head Opinion Columnist; the satisfaction that came with finishing each article and knowing that someone out there read my work (and hopefully resonated with it) stuck with me, giving me a sense of purpose and ambition in a way nothing else has ever before. All those pieces were social or academic commentary, and looking back, I can honestly say I was a pretty enlightened 17-year-old.
Fast forward two years, I took my chances, filled out a writer's application for Atwood, wrote my first-ever music article on Laufey's "Fragile," and sat for two weeks waiting for an email back. I remember getting the Gmail notification when I was wiping one of the counters at work, and (in the least hyperbolic way I can describe it) I started jumping up and down and smiling ear-to-ear before I even got past the subject line of the email. The rest is history. We're coming on almost a year since I started having my writing published, and it's all thanks to Mitch!
Who was your very first concert, and who have you seen most recently?
Isabella Le: When I was nine, my older cousins surprised me with tickets to a BIGBANG show at the Honda Center on a random Friday after school. K-Pop shows always take it to the next level when it comes to production and performance, so my first concert was everything nine-year-old me could have dreamed of and more. As for who I saw most recently, I saw NCT DREAM, another K-Pop group, also at the Honda Center, on April 18, so that's an interesting full-circle moment!
I also want to mention that I attended Inhaler's show at The Wiltern on April 6; it was a cool experience since I interviewed them back in February! I was standing in the crowd and thinking to myself, "No one here knows I've interviewed the band before," which is something I've never been able to think or say before — that was a fun first!
Who are two or three of your favorite up-and-coming artists right now?
Isabella Le: My definition of "up-and-coming" has changed so much ever since I started music writing. Without getting too into it, I'd say Bubble Tea And Cigarettes, Creeper, and Carter Ace.
What's something you've learned from working as a music journalist?
Isabella Le: I learned a lot about myself, my goals, and my passions, on top of realizing how relentless the industry can be. It's hard. It's draining. It takes a toll on your mind, body, and spirit. I've always been perfectionistic, and I'm very harsh and unforgiving toward myself when it comes to making mistakes, big or small. Naturally, impostor syndrome is something I wrestle with regularly. What's the point in calling myself a writer if I can't find the right words or conjure the right image to describe something? Why is it taking me days to complete a single piece when other people can start and finish multiple in one sitting? I had to kill my ego and stop being a sore loser when it came to dealing with rejection and comparing my accomplishments to those of others. I'm competitive to a fault, and it's very easy for me to fall into ruts of self-pity and discouragement. AI is something that's exacerbating this, but I can go on forever about the devaluation of creativity in the current media landscape.
I learned that there will always be people who are faster, people who are more knowledgeable, and people who do more than you — there's nothing you can do about it but focus on yourself and put energy into the things that are actually within your control. Slow down. Stop treating life like a race. It's not worth beating yourself up over things you didn't do. You're not late or falling behind just because you cover a song two weeks past its release date. You're not a fraud because you deal with writer's block, and you're not a fraud because you don't instinctively know the exact definition of some big word you saw in someone else's article. Mindfulness is something I still need to work on, but I won't discredit the improvement I've made in that department over the last year.
What're your favorite moments covering music? Can be from interviews, reviews, in-person events/shows, anything.
Isabella Le: I was scrolling through my Twitter account the other week and found that I retweeted a funny tweet about Pierce The Veil's "King For A Day" back in 2018. Not even a full five years later, I tweeted a link to my interview with Pierce The Veil's bassist, Jaime Preciado, two days ahead of their album release, one day before my 20th birthday. I don't think I realized how crazy that was until I thought back on how they were one of the main bands that shaped my musical inclinations growing up. Biting my tongue until we published was probably one of the most difficult things I've ever had to do. I would honestly consider that the peak of my life so far, and I can't imagine a more surreal way to end your teens. I feel like telling sixth-grade me that we interviewed Jaime and had early access to their album would be the equivalent of giving a Victorian child a McDonald's Sprite (they would probably spontaneously combust).
If you could ask one question to any artist or band, who would it be and what would you ask?
Isabella Le: My Chemical Romance would be the dream interview. I would ask if they're aware of the Smashing Pumpkins breakup theory and how true it really is. Long story short, Gerard Way wanted MCR to follow the same timeline as the Pumpkins. The Pumpkins broke up after twelve years of being together, and MCR broke up after twelve years of being together. The Pumpkins got back together after seven years, and MCR got back together after seven years. Coincidence? I think not.
What are you most looking forward to this year, music-wise?
Isabella Le: A lot of the 2023 music I most looked forward to has already been released; I'm mainly just waiting around to see what might catch my eye next. Christofer Drew shared that there's a new Never Shout Never record in the making, which is pretty exciting. Also, there's been no confirmation of this, so as of right now it's just wishful thinking, but I have my sights set on an NCT 127 comeback later this year.
Can you please explain why you chose the top 5 songs on your playlist?
Isabella Le: Each song on my playlist was chosen based on these factors: Does it have eternal replay value? Did I have a visceral reaction to it when I listened to it the first time? (Alternatively: Did it play a big role in shaping my tastes and interests?) My top five, however, are a little more special:
"Thank You for the Venom" – Three Cheers For Sweet Revenge will forever be my favourite album of all time, and this is my favourite song from said album. I dressed up as Revenge-era Gerard Way for Halloween in seventh grade, so this should really be no surprise to anyone who's known me since then.
"Very Ape" – Another favourite song from another album that I'm taking with me to the grave. "Underrated" and "Nirvana" shouldn't ever be in the same sentence, but I truly think this is one of the most underrated songs in Nirvana's discography lyrically and sonically. There's not much I love more than grungy guitars and the artistry of Kurt Cobain.
"Covet" – I feel like this is me in the form of a song — intense, passionate, loud, but calm, and a little melancholic. Each time I listen to it feels like the first. If I were to choose a track to open and close my hypothetical coming-of-age film, this would be it.
"First Love / Late Spring" – This song is, without a doubt, the black sheep of this list. Strong bass lines always draw me in, and the lyrics speak to my vulnerability and maturity issues in a way no other song has. I don't think I've ever experienced more pain than when it blew up on TikTok and no longer was my little secret.
"Welcome to Paradise" – Dookie by Green Day was the first CD I ever purchased with my own money. It's where my obsession with collecting physical music began, (and quite frankly, has yet to end) for better or worse.
— — — —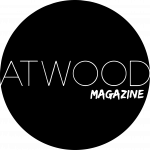 Connect to Isabella Le on Instagram
 © 2023
:: Stream Isabella's Playlist ::
---