Every Friday, Atwood Magazine's staff share what they've been listening to that week – a song, an album, an artist – whatever's been having an impact on them, in the moment.
This week's weekly roundup features music by Joy Oladokun, Wednesday, Olive Louise, Tre. Charles, Skerryvore, Honey Gentry, NCT DOJAEJUNG, Deathcruiser, Gareth Donkin, Alice Phoebe Lou, The Dionysus Effect, The Rions, MAVICA, Mike Rogers, & Adam Monaco!
•• •• •• ••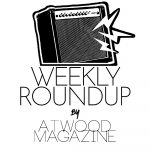 :: Proof of Life – Joy Oladokun ::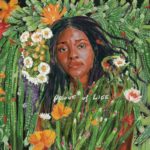 Joy Oladokun is just trying to live her best life and sing about the highs and lows along the way. The Nashville singer/songwriter (and Atwood Magazine Editor's Pick) has proved herself a voice of a generation time and again these past few years through intimate songs full of warmth, raw emotion, vulnerability, honesty, and passion. Her music is equal parts catchy, cathartic, comforting, and nowhere does she shine brighter than on her uplifting, inspiring third album, Proof of Life (released April 28 via Republic Records / EMI Records UK).
I grew up out in the desert
Where I learned to thrive alone
Lived in L.A. 'til it broke me
Oh, I rolled on like a stone
Found a girl and found a job
Just like they say good people do
But every now and then I turn to salt inside her wounds
Oh and all I know
Is we can't, we won't let go
Keeping the light on, the light on, ain't easy
Keeping the fight on, for so long, is hard to do
For all the times you feel the weight
There might just be a better way
Won't deny that it feels so hard
Whеn the night gets so dark
Keep keeping the light on
– "Keeping the Light On," Joy Oladokun
"This album is evidence of how I live," Oladokun shares. "I hope these are helpful anthems. I started making music because I wasn't hearing from the 'everyday human being' on the radio. I hope this resonates with anybody who feels normal and needs a little musical boost to get through the day. I'm average. I do this job because I love what I do. I put so much care, craft, and intention into it. I'm making music to live to."
Oladokun stuns, stirs, and soars throughout Proof of Life: From the candid, hopeful opening track "Keeping the Light On" and the glistening, heart-on-sleeve confessional "Changes" (a personal highlight) to the enchantingly intimate "Friends" (featuring Mt. Joy), the emotionally charged "We're All Gonna Die" (featuring Noah Kahan) and the impassioned, soaring outpouring "The Hard Way," every one of these thirteen songs is a nugget of cozy, smile-inducing folk-pop wonder.
Oladokun has created in Proof of Life a spirited, sweetly stirring soundtrack to everyday living full of love. It's no wonder I want her to be the voice of a generation.
When the days are cold
When the nights are longer
You can be my sun
You can be like summer
When the waves, they flow
When the weight gets heavy
You don't have to go
If we can't be family
Better friends than foes
– "Friends"
:: "Quarry" – Wednesday ::
Female-fronted rock groups are special, especially those with visceral, almost anecdotal lyrics like Wednesday. Rat Saw God is full of angsty originals, with "Bath County," "Bull Believer," and "Quarry" as particularly noteworthy tracks — any song that mentions "scoliosis from constant slumps in misery" is, unfortunately, just too relatable.
"The rain-rotted house on the dead end of Baytree, old bitter lady," the first verse states. "Sits caddy corner to the aftershock from the quarry / She says 'America's a spoiled child that's ignorant of grief' / But then she gives out full-sized candy bars on Halloween."
When the fourth verse mentions police raiding a mob house, the narrator chooses to stand on the lawn, unphased by the injustice, or just the shocking scene, unfolding. The meaning of a "quarry" is "one that is sought or pursued," a fitting title for something about observing tragedy from a distance.
:: "Moroccan Oranges" – Olive Louise ::
Turning her soul-encompassing grief into a dynamic folk-pop melody, Olive Louise brings listeners "Moroccan Oranges," released independently on April 28.
Reaching inward for strength, Louise transports herself back to the time period that closely followed her mother's death. Her holiday spent in Morocco was supposed to be filled with wonderment and adventures around the country, but all joy seemed to be eclipsed by the shadow of grief that followed Louise, her father, and sister everywhere they went.
Louise shares, "['Moroccan Oranges'] is about the dissonance I felt looking at my dad trying to hold it together and make us feel okay, knowing that even though we were seeing stunning views, and trying new foods, and were there together, we felt completely shattered."
A haunting piano melody backs Louise's light vocals before a chorus of voices join the fray as the singer-songwriter belts out, "We've been broken everywhere." With a resounding percussive beat driving the song forward, Louise perseveres through her grief, determined to keep her bearings and hold her family as close as she possibly can as they navigate through this new normal.
"I'll always remember the fragrance of flowers like pure perfume," Louise states. In this life, people come and go — that's an undisputed truth. But we can find solace in the fact that we'll always have the memories from being by their side as faithful company.
:: Currently – Tre. Charles ::
Michael Jordan just turned 60 and there's a movie out about how he first signed with Nike– so the time is ripe to check in and see how his home state of North Carolina is faring these days, right?! Even without His Royal Airness' incentive, it definitely is worth paying attention to artists as supremely talented as another "born in NYC but raised in NC" fellow named Tre. Charles. Originally from Durham, Charles has shifted around numerous cities throughout his life, allowing him to "cultivate a sound of his own which pays homage to his nomadic upbringing," according to his website. Those sounds have been manifested to their fullest extent yet on Currently, his absolutely gorgeous debut EP.
As the name suggests, the record is designed to take a close hard look at various elements of the world today. The first track, "Lately," launches that trend in full force by "grappling with the weight of modern-day social media culture and the shackles of obsessive rumination that can trap the mind in a never-ending spiral of hopelessness." It may see like heavy material, but the elegant vocals and the lush R&B production makes it easily consumable. Plus, the accompanying music video, featuring Charles strolling around New York City, guitar in hand, helps reinforce the song's message about the importance of detaching from the computer and venturing into the outside world from time to time.
The template established by "Lately" of combining elegant vocals and beats with serious social commentary continues on the EP's remaining three tracks, "Memory," "Mantra," and "Stressin." The latter, for instance, has been described as "a meditation on the perils and pressures of being young and Black in America." It's actually a couple years old now, having first been recorded in 2021 as the world was still departing from lockdown, and the song remarks how existing problems in society (alienation and depression, for instance) were only exacerbated by the pandemic. Even now that that situation has largely been resolved, "Stressin" still makes for a poignant slice of commentary, indeed.
Overall, Currently definitely shows what a talented and thoughtful guy can achieve upon immersing himself in his home studio for a few days. With any luck, the 11 minutes' worth of new music here will multiply a few times over into a full-length debut LP before too long.
:: "Eye Of The Storm" – Skerryvore ::
The opening song off Skerryvore's recently-released sixth album Tempus is a radiant, indie rock tempest: Burning bright with unbridled hope and raw passion, "Eye of the Storm" sees the Scottish eight-piece lighting a fire inside as they lean into the fall, taking on life's hurdles and hiccups with inspiring boldness and confidence:
I remember what you told me when
I was just a boy and everything was innocent
Dreaming of adventure from these bedroom walls
Just another small-town boy, scared to make the leap
Chasing after love and on a Friday night
Learning that a broken heart is always gonna hurt
When you're young it passes quickly and the lessons learned
Teach you what a true heart and true love are really worth
"'Eye of the Storm' is about emotional growth and learning that often the most important things in our lives will take some fighting for," Skerryvore vocalist Alec Dalglish explains. "It's a song of hope which encourages facing any obstacles head-on to be where you want to be in life while learning that it's about the experience and the journey, not just a finish line that you cross."
The band hit their high in a soaring, spirited chorus:
Into the unknown
Falling through the sky
Chasing down the dream
Looking in the eye of the storm
Whoa oh oh oh
Into the unknown
Facing all you fear
Everything you want is in
The eye of the storm
Whoa oh oh oh
You don't have to be in the thick of it to get inspired by this song; Skerryvore do the heavy lifting for you, leaving us to sit back, relax, and remember that we are stronger than we think we are.
:: "Under Taurus" – Honey Gentry ::
"Under Taurus," the new single from British baroque pop artist Honey Gentry, is a beautifully haunting, introspective track about the bittersweet emotions that come with growing up. Inspired by a poem of the same name by Louise Glück, "Under Taurus" immerses listeners into a world of shimmering synths, delicate vocal harmonies and stunning, celestial melodies. Gentry sings about the struggles of growing older and how we lose the ability to express ourselves freely without worrying about the opinions of others.
Speaking of the inspiration from Glück's poem, the songwriter shares, "It reminded me of when I was a child in the countryside with my dad and he would wake me up on a clear night and we'd go outside and spot shooting stars. We're always talking about space. But then as you get older, you lose your childlike ability to say things how you see them; because it makes another person happier if you see what they see. So the song was born out of that feeling of moulding yourself into another person's desires in order to make them happy."
Reminiscent of Mazzy Star and Lana Del Rey, "Under Taurus" is the first single to be released from Gentry's upcoming EP.
:: "Perfume" – NCT DOJAEJUNG ::
K-Pop supergroup NCT has made a name for itself as one of the most diverse, expansive, and innovative projects in the industry, conceptually and musically. With just over 20 members divided into four specialized subunits, NCT has debuted its most ambitious and unexpected unit to date.
NCT DOJAEJUNG, comprised of NCT 127 vocalists Doyoung, Jaehyun, and Jungwoo, are the latest additions to the NCT Universe, stepping into the spotlight with their Perfume EP on April 17. An R&B, electro-funk concoction, lead single "Perfume" puts a futuristic spin on smooth '90s R&B melodies with intricate production and upbeat tempo, derivative of the NCT brand's sonic signature. Layered harmonies and falsettos are woven throughout the song, putting the vocal excellence and dynamism of the trio on full display. Doyoung, Jaehyun, and Jungwoo's unique vocal colours effortlessly blend in the chorus, leaving the song's aroma lingering even after it ends.
"We're proud to say we found our signature sound for NCT DOJAEJUNG with this first mini album," they shared. "It came together very effortlessly; almost as if we all shared the same vision from the beginning."
Funky and fresh, sultry and sensual, "Perfume" is a song as alluring and intoxicating as its name.
:: "Superman" – Deathcruiser ::
Beautifully intimate and honest, Deathcruiser's second single of the year puts our humanity – in particular, that perfectly imperfect quality that makes us human – front and center. Born out of singer/songwriter Adam Roth's rawest moments, "Superman" is vulnerability and humility personified in a tender, soul-stirring song. It's heart-wrenching, and yet, it's that exact bittersweet quality that makes this song so utterly and irresistibly beautiful.
Sometimes it helps to hear someone else holding a mirror up to their lives, and not loving everything they see. How often do we do the same thing?
Headed back to west LA
stayed up all night and that's ok
watch the lights slip away
we've only got one life to save
i'm no superman
hope you understand
I'm no superman
I could use a hand
"The lyrics touch on my experience of upholding a public facade of being "OK" when, underneath it all, I was slowly dying inside," Roth tells Atwood Magazine. The frontman for Swedish-American alternative rock band Grizfolk, Roth debuted his first Deathcruiser song, "Life Number Two" (featuring Nashville-based Americana singer/songwriter Lydia Luce), just one year ago. At the time of its release, I called the song "an achingly honest confessional with the self" and "a forlorn country-folk ballad replete with tender acoustic guitars, pedal steel, warm violins, and hearty vocal harmonies." Little did I know, Deathcruiser's music would only dive deeper over the year ahead. He released a self-titled debut EP last July, followed earlier this year by "Black Tattoo" and now, "Superman,"
"The song speaks to the stigma surrounding alcoholism and drug abuse that prevents you from asking for help and the importance of knocking down the internal walls of shame in order to save your life," Roth shares. "I believe that we should normalize the process of asking for help, so if this song supports one person struggling with addiction then I consider it a success."
If you're holding out or holding on
looking for the right when it goes wrong
It's been too long since i've called home
I swear I'm looking for the phone
i'm no superman
hope you understand
I'm no superman
I could use a hand
In a word, this song aches. Roth lays his cards on the table and asks for acceptance and understanding. How many of us can say we've been as honest and true with ourselves?
Got nothing left but silent faith
Now that night has turned to day
Time's run out and it can't wait
But I ain't got no god damn cape
:: "GEEK OUT!" – Gareth Donkin ::
I was instantly drawn to "GEEK OUT!" and I've been dancing my worries away ever since. The collaboration between London-based singer/songwriter and producer Gareth Donkin, quickly, quickly, and The Breathing Effect is a funky and frisky breath of bright, buoyant light. A song about unapologetically leaning into your passions and "geeking out" about them, the sun-soaked track is a smile-inducing ode to having fun doing what you love.
""We recorded this track over a year ago," 23-year-old Donkin recalls. "quickly, quickly (Graham Jonson) sent me the instrumental for 'GEEK OUT!', which at the time was titled 'GROOVE HOG', a collaboration with The Breathing Effect (Harry Terrell and Eli Goss) – and it took me two months to think of / hear a hook. As soon as it came to me, I recorded the vocal idea straight away and it stuck. I sent the idea back to Graham and he (fortunately) liked what I had made of the track, and after a series of FaceTime calls to discuss finishing the track, Graham added additional production and polished it up. That's how 'GEEK OUT!' was born!"
Released in March and ready to soundtrack our spring and summertime bliss, "GEEK OUT!" is a refreshingly fun reminder to embrace the good in life, and run with it as long as you can.
:: "Open My Door" – Alice Phoebe Lou ::
"I made my whole world safer for everyone but me," Lou sings gently over a velvety harmony of keyboards and guitars.
Alice Phoebe Lou is a Berlin-based indie artist, with four self-released albums to date. Her newest single, "Open My Door," shows a deep interest in autonomy, a rightful reclaiming of one's one body and soul. She describes a past of letting anybody in; "I used to open my door / To pretty much anyone who was tryna look for / A place to feel safe." Then she throws this image into stark contrast, "I'm taking back all the pieces of me / That were taken unwillingly."
This track follows a thematic thread of of Lou's work; reminding me specifically of "Dirty Mouth," off of her 2021 record Glow. But where "Dirty Mouth" expresses a (justified) anger, "Open My Door" feels like a love letter from Lou to herself. It's in the lyrics, ("I'm back on land, welcome to your life, Alice") and in the sonic ease and lightness of the instrumentals. Through the lack of chord variation, this track creates a sense of containment, sonically expressing the self-sufficience that it describes.
:: "NEVER NEVER"- Dionysus Effect ::
With a palpable potent quality that is truly electrifying, Dionysus Effect unleash their striking new track "NEVER NEVER." Through thrashing guitars and eruptive drums the message of highly charged, passionate lovers is felt intensely. With fiery lyrics like "when you tell me that you need me, that you want me on your body" you feel that sensual sensation radiating through.
The New York based trio has a knack for concocting music that is energetic and raw. The gritty group consists of Christoph Paul (lead vocals/ bass), Sean Quinn Hanley (guitar/backup vocals), and Brett Petersen (drums). Ferociously fusing darkwave, alt-rock and pop their unique sound packs a powerful punch.
:: "Scary Movies" – The Rions ::
With the opening line, "I broke my leg falling for you," The Rions' "Scary Movies" became an instant favorite. The Sydney based indie pop band's seventh career single is a sublime, sweet celebration of love; their first release of the year (out March 20 via Community Music) channels inner passion out in euphoric, sun-soaked waves of feel-good energy.
I broke my leg falling for you
I question everything I do
How did you fall right into my arms?
Cos I thought I was dumb thought I had no charm
But they won't believe that, you
Love me I love you, it's crazy
You've been stuck in my mind lately
I've never had someone like you in my life
You like Dayglow and love scary movies
I wanna know 'why did you choose me?'
I've never had someone like you in my life
If you love love, then you're sure to love this song – and if you don't love love, you'll still fall headfirst for this song. "Too often stories about love are written from the perspective of the hardships that come along with a relationship, or the heartbreaks a lot of people can relate to, but an aspect that isn't touched on enough is how fun falling in love can be and how happy finding your person can make you!" The Rions' lead vocalist Noah Blockley tells Atwood Magazine. "We wanted to explore that with 'Scary Movies.' The idea behind the name of the song is riffing off the stereotypical date, going to the movies."
"We've all been there, awkwardly knocking hands as you share popcorn, going for the yawn-arm over shoulder move. There really isn't any better ice breaker than uniting under the fear of a scary movie and showing how much of a tough cookie (or a soft one) you are. 'Scary Movies' plays on the cliches of falling in love, and hopefully it can remind some listeners out there that love is so much fun and that life is fun when you live like a dumb romcom!"
How did I get so lucky?
How did I get it right?
Everyone else told me that
I'm just not your type
And is it true? Am I with you?
But I didn't know that…
There's something to be said about the exhilarating, freeing feelings we get when we submit to love and let it grow; when we lean into that thrill and open ourselves up to that special connection, the world feels brighter, bolder, and full of potential. Every day is the next best day of your life, and all you can do is pinch yourself and ask, how did I get to be so lucky? Just let it ride… and sing a special song or two.
You love me, I love you, it's crazy
You've been stuck in my mind lately
I've never had someone like you in my life
You like Dayglow and love scary movies
I wanna know why did you chose me?
I've never had someone like you in my life
:: "Live Out Loud" – Mike Rogers ::
Amsterdam trio Mike Rogers have just unveiled the title-track from their upcoming debut album, "Live Out Loud." The powerful and uplifting anthem encourages listeners to stand up for their beliefs and live their lives to the fullest. Described by the band as the pinnacle song from the album, the trio shares, "The song was written during a period where, we felt, far sides of the political spectrum were very present. We wanted to motivate the group known as the silent middle to stand up for their (slightly more nuanced) thoughts/visions/ideas."
The motivating song emphasizes the importance of fighting for what you believe in. Through passionate lyrics, an upbeat, energetic beat and dance-worthy electronic melodies, the band shout their message loud and clear, succeeding in making you get up and "Live Out Loud!"
:: "you could never do that" – MAVICA ::
¡Viva España! Cartagena native Marta Casanova is currently heading full steam ahead in the music biz under her stage name of MAVICA. She came to study at the London College of Creative Media and has remained there ever since, largely recording English-language material beginning in 2018 with her first formally released single, "Hot Sand."
Despite having seemingly taken a hiatus since 2020, MAVICA is back with a new single, "you could never do that," a preview of her upcoming album sometimes a person never comes back (but that's okay), due this coming August. The track was designed as her response to the enduring fetishizing of women singers in the music biz, something she has strong feelings and has spoken openly about. One such conversation with a good friend and fellow recording artist was focused on "how the music industry sexualises the female body and how we want to celebrate our bodies on our own terms and not just as a tool to sell our music."
Wanting to explore that concept further, MAVICA decided to write a whole song about it – and here it is! Check out the dance-heavy music video, as well, while you're at it. Listening to MAVICA allude lyrically to "a suicide attempt to self-isolate" and "a battle for self love that is all in your head, but it crumbles till the end" may seem rather dark, but the levity of her voice and the synth-heavy production ultimately make it an enjoyable track to engage in.
:: "Nevermind" – Adam Monaco ::
Adam Monaco's "Nevermind" first struck me because of its sheer beauty, and the deeper I listened, the more enchanted I became. A tender, gently layered folk song about human connection – and how easy it can be to disconnect and focus on our differences, rather than the ties that bind us – "Nevermind" inspires through simple, vivid poetry. Monaco, himself an emerging singer/songwriter from Philadelphia, invites us to consider what it means to be here (wherever that may be), alive, today in May 2023; what it means to be human, and a member of our respective communities; what we are on the inside, and who we project out into the world.
Covered bridges in the night
Bring me to the other side
Other World and other time
Nevermind, Nevermind
Gathered in our holy spaces
Different minds and finding graces
Lineage from different places
Nevermind, Nevermind
"When I first started writing the song, I was inspired by how we sometimes ignore the important things in the world," Monaco says. "In the first verse, I thought about time, history, and how easy it is to brush off or forget about our past. `In the second verse, I thought about our spirituality, our connections with people and how we sometimes ignore the fact that we are all the same and connected. We should remember that in the heart of everything, we are all the same. In the last verse, I thought about our time with ourselves and our mental health— we need to make sure that we do not ignore that aspect of our life. As I continued to write this song, the meaning became deeper for me, as well as for others who shared their feelings about how the song helped spread a message for resolving conflicts. It gave them a sense of hope. What first started as a simple song, with simple words, turned out to be much deeper for myself and others."
"I'm really grateful for my friend who showed me an alternate tuning. I am grateful for my wife who —sitting and drinking tea by the window of our home studio — inspired the last verse of the song. When I gave up, and set the guitar down, she said: "What the heck are you doing?! You need to write this song!" The recording of this song embodies everything that I feel about music and how we can all work together to create something. In fact, this song would not have come to life without everyone's influence and involvement— it is so great to have this captured in a video."
Sit alone and bide my time
Turning Pages line by line
Cup of tea instead of wine
Nevermind, Nevermind
Leave it to the the simplest songs to have the most profound impact.
— — — —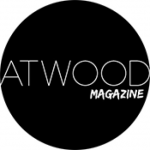 :: Weekly Roundup ::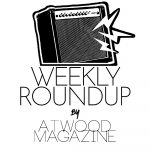 ---
:: This Week's Features ::
---