On "Not Afraid To Fall," IYVES is proudly sovereign, fully unleashing her inhibitions and embracing the unknown.
— —
Reclaiming autonomy — and, importantly, realizing that it's necessary to do so — is a major step in leaving behind an unhealthy past. It can be difficult to find the proper words to say, actions to take, or even emotions to feel, but it is nonetheless a pivotal moment in idiosyncrasy. And now, after a nearly 3-year hiatus, electro-pop goddess IYVES is here to tell you that it's okay to take that leap into the unknown. Her newest single, "Not Afraid To Fall," which Atwood Magazine is proudly premiering today, triumphs in its proclamation of jump first, fear later.
Hypnotized by surprise
ground shakes, earth quakes
Feel your weight on my mind
Now I can't go back again,
Now I can't go back again
Feel myself caving in
I'm going with the wind
Running with my all
Listen: "Not Afraid to Fall" – IYVES
---
IYVES, a Brooklyn-based artist, exploded onto the music scene back in 2015, nabbing impressive features in publications like Noisey and The FADER, thanks heavily to her ability to create insatiably dreamy, emotionally-driven pop songs. Her last single, "Let rhe Water Run," is a haunting pop gem a la Lykke Li, indelibly securing her as an artist not to be ignored. Then, for nearly three years, there was radio silence; now, she's boldly returning, more striking than ever, to reinforce her prominence.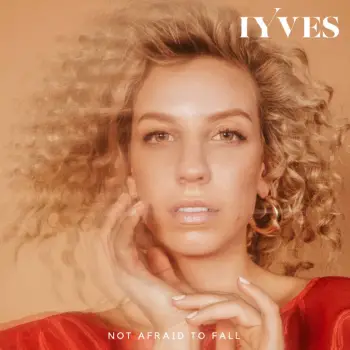 "Not Afraid to Fall" is an electrifying, grandiose effort that grasps onto its listener from the first hook. IYVES saturates the song with her siren-like vocals, entrancing us with astute assuredness; her confidence is infectious. Throughout the three-and-a-half minute track, we are unwaveringly locked in, and one can't help but feel empowered by it.
This, too, is a particularly important facet to IYVES herself.
"This is a really special and profound song for me," IYVES explains. "This song was written when I was dealing with some difficult realizations in my relationship and I had come to terms that I was ready to take a separate path on my own."
Followed you on the wrong road home
intrigued by you
Roads strayed apart and the rivers grew
and all I knew I was loving you
Forging one's own path is a difficult and often terrifying change, especially if it had once consumed one's whole world, but the payoff is almost always worthwhile. When separating from the past, the promise of an even brighter future shines brightly at the end of the tunnel; jumping off the edge can lead to bigger and better things. Or, at least, you don't know until you try.
Not only does the track symbolize the dissolve of a failed relationship, but "Not Afraid To Fall" also feels fittingly apropos for IYVES to reintroduce herself to the music world, too, as she dives headfirst into a new and exciting creative venture.
"The lyric not afraid to fall was me making a statement that I am ready to take a leap out of what I have known and jump into the unknown," IYVES says. "I felt like there was not a better track for me to come back with after a long hiatus, sort of with the sentiment that I am here and I am back."
Going with the wind
Running with my all
Can't see where I'm going
But I'm not afraid to fall
Despite this lengthy hiatus, IYVES is nonetheless steadfastly proving her worth, and "Not Afraid To Fall" epitomizes the importance of doing this. The song not only seeks conviction for the listener, but for IYVES herself as well. It provides staunch independence not only in a ubiquitous, relational sense, but also in a deeply personal one for IYVES. On "Not Afraid To Fall," IYVES is proudly sovereign, fully unleashing her inhibitions and embracing the unknown.
Listen to "Not Afraid To Fall" by IYVES right now, exclusively on Atwood Magazine!
— — — —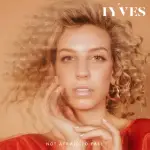 ? © Sidra Green
:: Stream IYVES ::