Building on the success of previous singles, Rhys Lewis' "Could've Been" is an ode to the excruciating pain of missing your shot at love.
The intricate art of producing tracks that already work so well with just the beauty of guitar and vocals is an arduous task. In some instances, the once poignant emotional message becomes pragmatically entangled and lost in a multitude of different instruments. This isn't the case for Rhys Lewis, who patiently experiments to craft a distinctive sound that only serves alleviates his tracks.
Stream: "Could've Been" – Rhys Lewis
---
After kicking off 2018 with the release of his highly anticipated debut EP Bad Timing, Lewis released an acoustic track titled "No Right to Love You" in May, which utterly compelled with its heart-breaking sentiment. The song saw Lewis willingly dissect the turmoil of emotions that occur after a break-up in an almost overwhelmingly authentic fashion. With no sign of album in the imminent future, to appease his ever-growing international fanbase Lewis has released "Could've Been" (released 11/16/2018 via Decca), which tackles yearning for a lost love who's now taken.
I told myself not to worry
Told my head you would go away
I told my heart not to hurry
Thought the years would ease the pain
I always said if I saw you
I'd be fine with just being friends
But now I'm caught up on
the thought of us again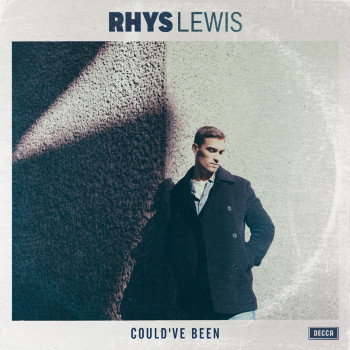 In the nostalgia-tinged track, it's not difficult to sense the deep undying love that Lewis once felt. While his vocal delivery is confidently assured, a sense of sorrowful suffering runs throughout the track. The effortless combination of Lewis' delicately smooth voice and alluring production unravels enchanting memories that have tainted by the fact that she's no longer a part of his life.
His ruminative pondering of the possibility of that they could be together serves as the key lyrical sentiment but, perhaps, the most engrossing component of the track is the way in which he describes how time has seemingly only intensified his feelings. Like with his previously released material, "Could've Been" is comprised of carefully crafted lyricism that simultaneously scrutinizes his own emotions while still showcasing his all-consuming adoration and the resultant agonizing heartache he now experiences.
I chained myself to my mistakes
I can't escape the way I let you down
No, no, no
They tell me that there's time to change
Say there's still a way to love you now
Or could it be me?
Could it be with you?
Could it be?
Could it be me?
Could it be with you?
As well as releasing his incredible debut EP this year, Rhys Lewis has also been taking his electrifying live set across the globe, notably to Texas as part of SXSW. Lewis' soulful set flutters between dynamic high-energy tracks, such as "Lose My Number" and "Wish I Was Sober", and ardently emotional numbers such as "Be Your Man", which allow Lewis' impassioned vocals and masterful songwriting to shine through.
With the help of production from Boe Weaver, "Could've Been" serves as one of Rhys Lewis' finest tracks yet. Throughout his entire discography, he's managed to tackle a multitude of different emotions in a deeply authentic manner, that's not only endearing but strikingly engaging.
— —
— — — —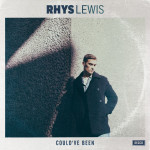 ? © Decca Records
:: Stream Rhys Lewis ::
---