Singer/songwriter IMOGEN's debut EP 'Faze Green' powerfully captures vulnerability and emotional depth through beautifully poetic reflections on the growing pains between youth and young adulthood.
— —
My ideas and tastes are changing all the time, so it was quite grounding to revisit older material and begin from there.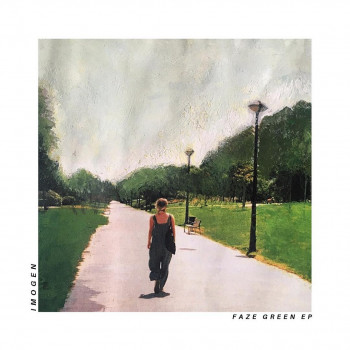 For her debut EP, singer/songwriter IMOGEN started not with her newest material, but instead with a collection of older songs that held importance and relevance to her. An "elegy to adolescence" of sorts, the four-track Faze Green intimately captures vulnerability and emotional depth as IMOGEN reflects on the growing pains between youth and young adulthood.
Atwood Magazine is proud to be premiering IMOGEN's debut EP Faze Green, independently out this Friday, 26 October 2018. Originally hailing from Newcastle and currently based in London, singer/songwriter IMOGEN snuck up on the music world earlier this year with her pained piano ballad "White Lines," a moving song that has already amassed over 400,000 streams. Sporting an ambient electro-acoustic indie folk sound, IMOGEN has a particular way of magnifying emotions: Her music is raw, bittersweet, and finessed, the perfect complement to her harrowingly honest and reflective lyrics.
Forgetting where I'm from again.
There's poison in our ears
and it's my fault again
Hand me my legs – I've been missing them
Or swap them for steel
cos I'm tired again
Hand me my oars we're done of this!
Us, in our wooden world, I'm all for it.
Lay your head against my chest
We made this forever
– "Boat," IMOGEN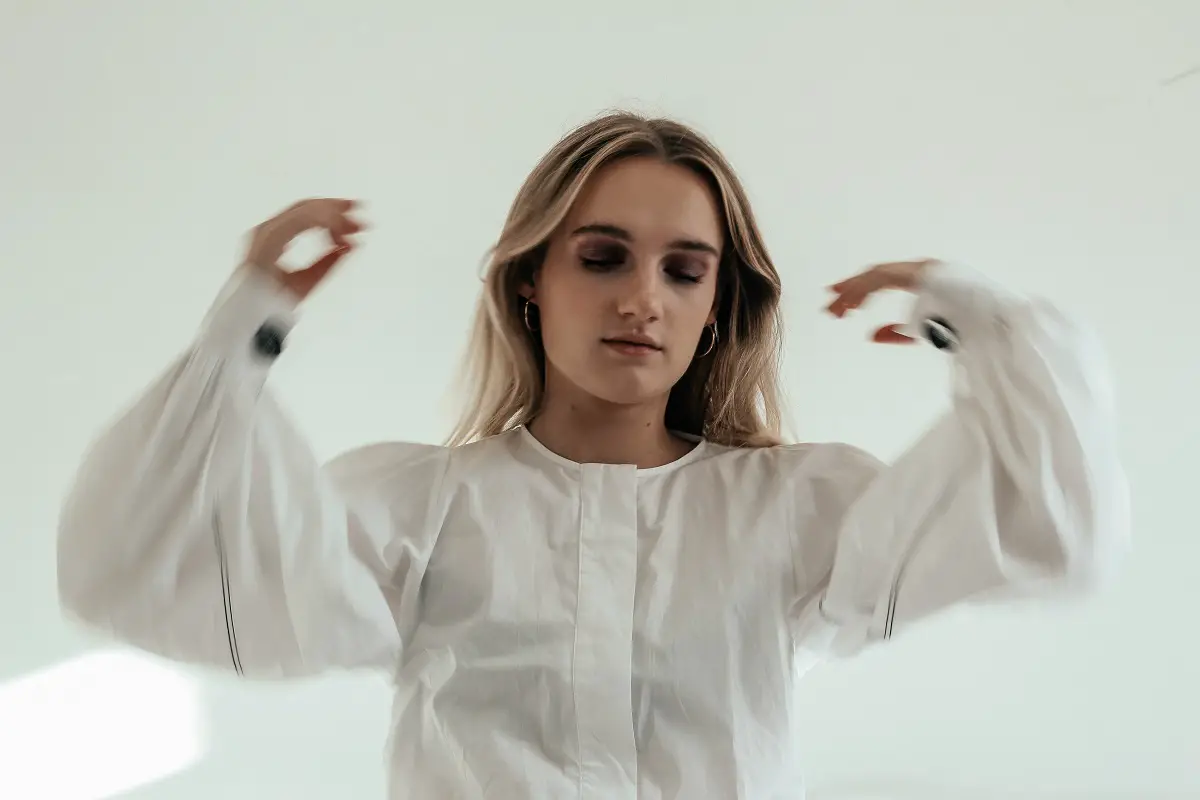 Faze Green begins with the turbulent "Boat," rising up from calm silent seas to become an overwhelming rush of feeling. Smooth cascades of piano triads continuously push forward, but refuse to resolve; there is no time to stop and be; not here, at least.
"White Lines," in contrast, does offer such a reprieve: IMOGEN's soul-stripping diary entry tells of inner pain and strife as the artist strives to find and feel balance.
He walked over to me,
He said he liked the way
I talked so free, so young.
Some like to call it passionate,
But I've had these irrational demons for years.
Where are those city walls?
I didn't think I'd crave at all.
The defense of a barrier
or the pretence of an annual discourse.
Don't mind me, run your white lines around me now.
I know we agreed but why you gotta be so final?
Sudden chill, I'll leave it till the noise drowns out your eyes.
Sharp, so clean, why you gotta be so final?
– "White Lines," IMOGEN
---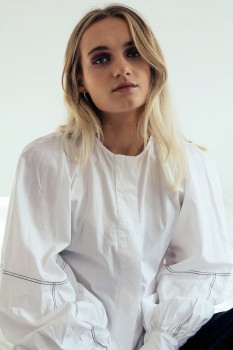 "We Never Dance, Do We" is yet another catchy upheaval from the heart's inner crevasses. Passionate, propulsive pianos stop and go as the artist holds for dramatic effect. "I disappear, from time to time, but I'm holding you, holding me down," she croons. "We're sober in love, my drunken sweetheart, and scrolling to mar the frown."
But it's okay,
walking slowly has never been a skill of mine
The floor is fully open
won't you sway with me a while?
"We Never Dance, Do We" holds a special place in IMOGEN's heart, and as such it was the song she chose for her first music video. "I've found comfort in the idea that studio production and live performances can exist apart from each other. Both are extremely different experiences to me, so separating them helps me focus in on aspects or sound worlds that I may not delve into if I was thinking of both at the same time. The recording of We Never Dance, Do We is made up of layers of prepared piano and plate reverb, and is full of tiny intricate details that unless put on a track, are quite difficult to replicate live. I wanted to make this video to bring the song into a live context, and because I started in music through live performance, it felt natural to bring a live/visual element to the project!"
She continues, "I also believe that songs have more than one life… So this arrangement is 'We Never Dance, Do We' 2.0, if you like."
Wide eyed, sore eyes
what are we to do in the dark?
Boxed in but comfortable
boxed in but not
The ache in my side is all down to you.
But it's okay,
walking slowly has never been a skill of mine.
The floor is fully open
won't you sway with me a while?
It's okay that I had to wait.
It's better – a good mistake
It's okay we're alive, awake
Pushed to break
We never dance, do we.
---
IMOGEN's music video brings us that much closer to the artist's true core – something she's already willing to share quite willingly with her audience. "I worked on the visuals for the White Lines music video with my incredibly talented friends, Fionn, Luigi, and Naz, so it was a no brainer in getting them to do their thing for the live video. We also had wonderful help from film producer Jen Morris, who kept us all on the ball. It was quite easy to get over-excited as RAK Studios is beautiful and absolutely ringing with literally all my idols who have recorded there (it's also haunted… another time). That's what I love about the team around this project; we're all starting out and passionate about our own craft and believe in each other's and get so excited by it all. We just want to help each other and ourselves by doing our best and making it work. To be honest, it was this level of loyalty and passion that helped nurture this whole project. I'm extremely thankful."
Faze Green concludes with the incredibly touching "Limerance," a touching live recording that reminds us all of just how much one can do with just piano and vocals. Dramatic and illustrative, IMOGEN's first finale tells of unintentionally falling into another's embrace with intensely beautiful imagery:
I learn of him through candid remarks
So he swam with sharks before
Who said I should give up my wings to be one of his
deep sea lovers
Refracted light
Drown in my thoughts tonight
Shimmer and turn off my mind
I'll surface if I have to
You could make me stay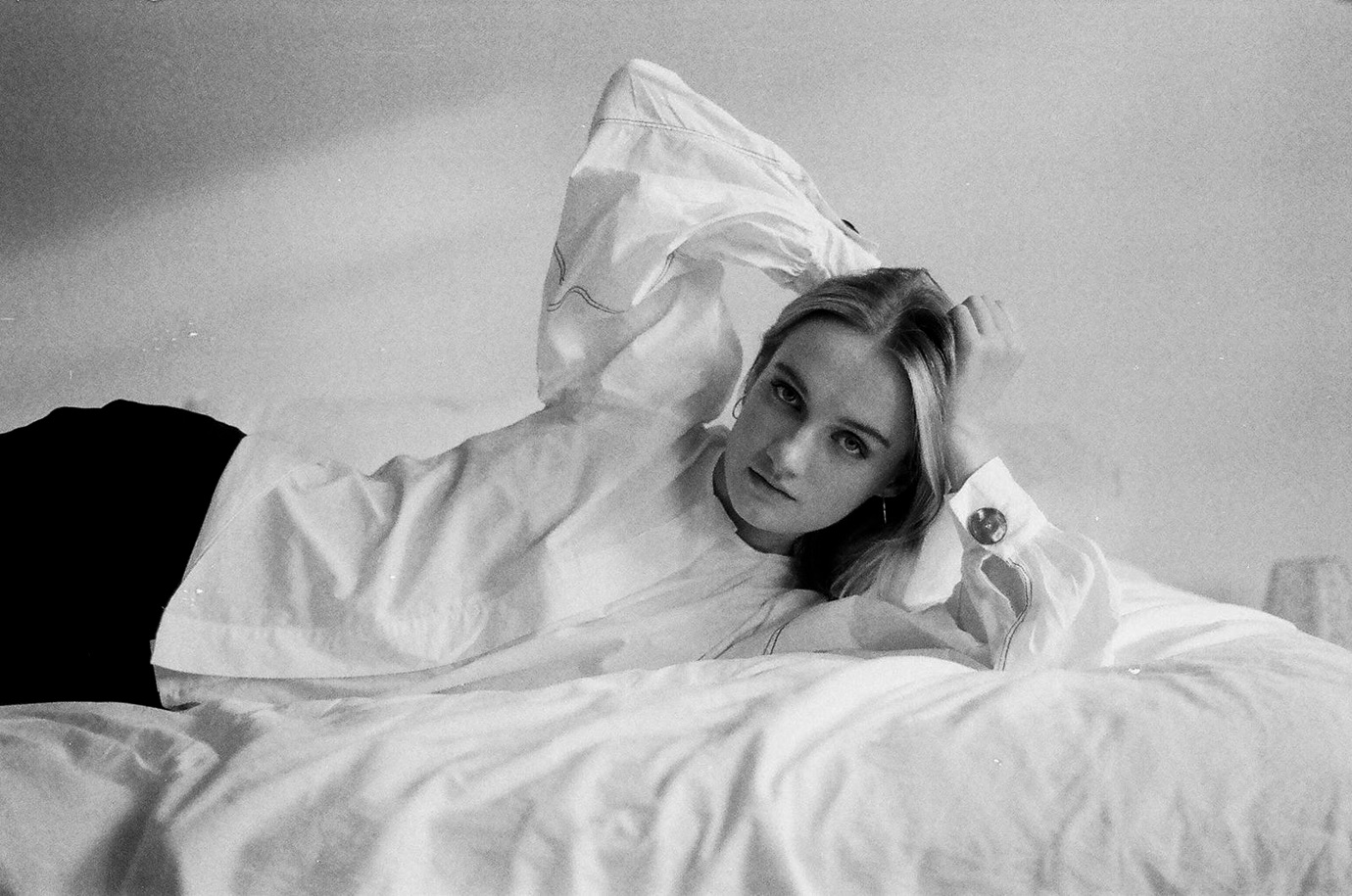 Perhaps what's most exciting about IMOGEN is the fact that this is only the beginning for her: "I wrote these songs before a pretty life-affirming couple of years, so when I revisited these tracks I felt there was something kind of charmingly youthful about the writing," she says of her debut. Faze Green is named thusly as a reference to this being the first of many acts to come: "It helps me to think of artistic projects as phases that don't have to define you forever. Helps to finish things, move on and keep going… During recording we [also] worked a lot with colours. My producer, Rob, has these lights that change the colour of the whole room, so we associated each track with a different set of colours and worked around them. Thinking of the tracks visually helped us create quite physical, tangible sounds."
Few artists have introduced themselves with something this subtle and superb. A delicate outpouring of tension, strain, love, and change, Faze Green is an illustrative, graceful beginning for an artist we cannot wait to hear more of, and grow with, in the many years to come.
Stream IMOGEN's debut EP Faze Green and her "We Never Dance, Do We" music video exclusively on Atwood Magazine ahead of the official release this Friday, 26 October 2018. IMOGEN will be headlining her first show in London this Thursday, 25 October at Notting Hill Arts Club: Get to know her now, and come support this promising young talent!
Stream: 'Faze Green EP' – IMOGEN
[soundcloud url="https://api.soundcloud.com/playlists/626262567?secret_token=s-MB1aW" params="color=ff5500&auto_play=true&hide_related=false&show_comments=true&show_user=true&show_reposts=false" width="100%" height="350″ iframe="true" /]

— — — —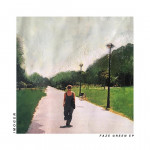 ? © Ruth Kilpatrick
:: Stream IMOGEN ::