Fresh off his collaborative chillwave EP with The White Electric, NYIKO dives headfirst into dream pop wistfulness with new single "Like the Movies."
Stream: "Like the Movies" – NYIKO
---
It's a song about growing up and believing everything we're fed about love in teenage romance films and tv shows, only to realize that in reality, love is much deeper, much more complex, and ultimately more rewarding.
We want love to feel "Like the Movies," but that's often just a dream. The films of John Hughes, Norah Ephron, and yes, to a lesser extent Greg Mottola (of Superbad and Adventureland fame) instill certain expectations of what falling in love should look like. It's wrought with struggle, but ultimately triumphant, leaving us in a blissful state of "happily ever after." But we never stop to consider what happens after the credits roll. Very few modern fairy tales bother to show us the work required to make a love last, and the few that try usually miss the landing. Growing up often means confronting that gap head-on, realizing that life is far more complicated, but more deeply satisfying than anything we see on the screen.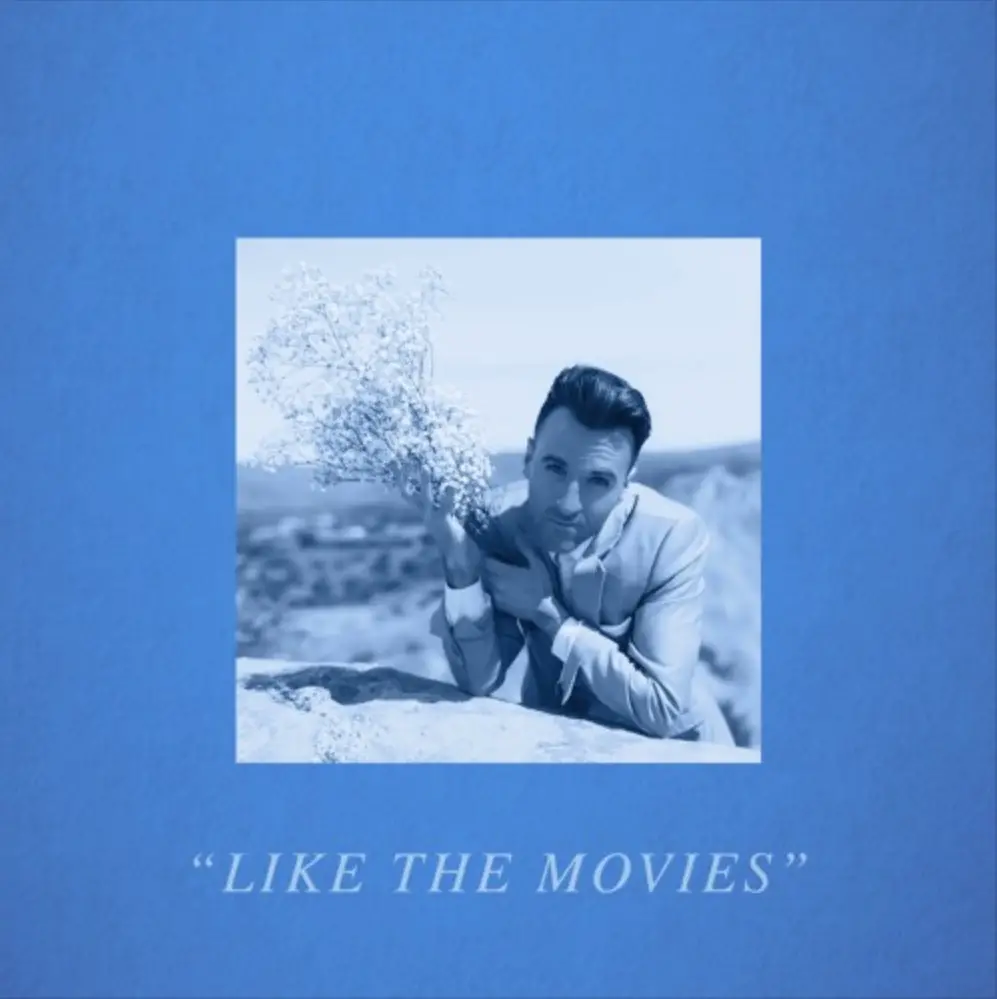 Electronic artist NYIKO plays with these ideas of maturation through a dreamy pop lens in his latest single "Like the Movies." Evoking the '80s nostalgia of The Cure's Kiss Me, Kiss Me, Kiss Me era and the modern wistfulness of Bleachers and The Drums, it swims in a shimmering reminiscence – a scene distorted on the surface of a pool mid-summer. It recalls the innocence of youth and the perception that true love is indeed just like we see on the silver screen.
But beneath the Valencia-hued Instagram filters, it's a drab representation of reality. There's room in the world for that type of romanticism as long as we're honest with ourselves, and NYIKO adeptly blends that dreamy fantasy with down-to-earth realism.
You want love like the movies
Wishing on a star
Someone who truly sees
You for who you are
Buoyant synths suspend us in a dreamlike haze, but beneath that lies a kernel of truth. This ecstasy can't last forever. Eventually, we have to grow up.
And the credits start to roll
Will you stay until the end
Even if it's all pretend?
It's the only love you know
NYIKO is an American singer, songwriter, record producer, visual artist, actor, and the label owner of Trailing Twelve Records. This accomplished multi-hyphenate makes his home in Los Angeles, where he's released synth-pop, new wave, post-punk, and hip-hop projects with the likes of Disney, Sony, Heard Well, and more.
Coming off last year's collaborative EP Crush last August, "Like the Movies" marks a noteworthy departure from the downtempo vibe of its predecessor. It represents the culmination of several inspirations that have guided his songwriting over the past year. "At the end of 2018, I was sitting on about 30 demos that I really liked but that were all written at different times with varying production styles," he explains. "I spent the next few months honing in on which sounds could enhance the songs and make them feel like they were all made during the same time."
He brought together a variety of influences, drawing from British post-punk and new wave. "I really wanted a full band sound," he says. "With the help of guitarist Niles Gregory, bassist Stone Irr, and producer Kyler Hurley, I was able to take live instrumentation of what I had written in the demo. We did everything in my bedroom studio."
Seldom has bedroom pop felt as expansive as it does on "Like the Movies." It seems to encapsulate all the ennui one could feel about a time and place, projecting it onto the silver screen from the vibration of heart strings. It's the romanticism of youth, the tragedy that it ends, but the beauty that it happened at all. Love is a constant of the human experience, but it changes with us. NYIKO shows us the way forward with one peek back at the rearview.
— —
Stream: "Like the Movies" – NYIKO
NYIKO sat down to share with us his favorite romance films and romantic comedies that influence him as an artist. Check them out below:
Call Me By Your Name
Perhaps one of the most beautiful and innocent stories about falling in love, heartbreak, and growing up. I have probably watched the father's monologue scene twenty times. There was a time when I would start off my live performances by playing a snippet from that scene. Also, the end credits scene is so pure.
The Notebook
As cheesy as Nicholas Sparks may be at times, this film hits me hard. The "why didn't you write me" scene absolutely destroys me. The story is so profound and several scenes influenced the writing of "Like The Movies."
Her
It strikes me how this film feels more and more relevant as technology advances. As a society, we love or at least have an extreme attachment to our mobile devices. The film shows how romantic love is so much more than physical intimacy – it's about knowing a person, caring for them, and staying curious about them.
The Fountain
I must have watched this movie five times when it first came out. A lot of people wrote it off for being overly complex and dense, but as the story unfolds you realize it's a film about true love and the journey of the soul.
Love & Basketball
I grew up playing basketball and being obsessed with anything to do with it. I must have been 10 years old when I first saw this film and it heavily influenced what I thought romantic love was supposed to look like. It is truly an epic love story and one of the few that is centered around sports.
High Fidelity 
John Cusack is the rom-com king and this film is no exception. Not only did this film influence my moments of cynicism around love, but it also offered an eclectic palate of musical inspirations.
Big Fish
This was the first film that I remember making me cry in a theater. My mind always goes back to the field of daffodils scene. It's a remarkably bizarre film full of Tim Burton' wonderment, but unlike his other films it has a deep emotional tenderness.
The Wedding Singer
Adam Sandler movies were a staple in my house growing up. There is a scene where Adam Sandler sings a song called "Grow Old With You" to Drew Barrymore. At that moment it planted the idea in my head that singing is a truly powerful way to communicate your feelings. I remember having a crush on a girl around the time this movie came out, so 8-year old me memorized the song and sang it for her acapella. All that to say, it didn't go as I had hoped.
The Princess Bride
In elementary school one of my best friends was a girl. The Princess Bride was one of the only kid-approved VHS tapes she owned and so we would watch it whenever I came over. We watched it so many times that we knew practically every line by heart. It was a sweet period of my childhood and one of my first memories of having a close relationship with a female.
10 Things I Hate About You
This is a quintessential late-90s rom-com. The chemistry and tension between Julia Stiles and Heath Ledger is fantastic. The bleacher-scene is amazing and truly reinforces that singing your heart out is a supreme way of expressing your emotions.
— —
— — — —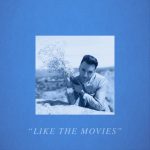 © Niles Gregory
:: Stream NYIKO ::
---