An explosion of controlled chaos, The Rare Occasions' "Physics" captures our fight to persevere in a cutthroat world.
— —
When you're young, everyone is on your side, rooting for you to succeed and believing in you. Folks don't always prepare you for the real world – a place full of competition and division, where you discover that you're the only one fighting for yourself every step of the way. Times are tough when the tide rushes against you, but it's moments like these that make or break a person – driving them to throw in the towel, or double down and persevere at all costs. If life ever feels like a turbulent pressure-cooker, then The Rare Occasions' new single is definitely for you: A raucous explosion of controlled chaos, the passion-fueled "Physics" captures our struggle to keep calm and carry on in a cutthroat world.
competition
it's all you've ever known
you have a vision
try not to let it go
a force unfolding
you've strung apart the pack
but don't get cozy
for they could reel you back
Listen: "Physics" – The Rare Occasions
[soundcloud url="https://api.soundcloud.com/tracks/399382668?secret_token=s-jPRWW" params="color=ff5500&auto_play=true&hide_related=false&show_comments=true&show_user=true&show_reposts=false" width="100%" height="166″ iframe="true" /]
---
Atwood Magazine is proud to be premiering "Physics," the latest single off The Rare Occasions' upcoming debut album, Into the Shallows (out May 25th, 2018). Originally hailing from Providence, RI, the four-piece of Brian McLaughlin, Peter Stone, Jeremy Cohen, and Luke Imbusch have been on our radar for quite some time: In 2015, we hailed single "Dysphoric" as "a three-minute explosion of energy in the form of dynamic, finely-crafted garage rock." Our premiere of their song "An Actuary Retires" proclaimed, "This is music to pay attention to," describing The Rare Occasions as "New England's gutsiest garage/prog/math/fuck-a-genre rock band." 2016's Futureproof EP further asserted The Rare Occasions' "increasingly bold, daring ethos and lyrical depth," which paved the way for the band's cross-country move to Los Angeles and their official debut album.
The Rare Occasions' latest music showcases their unique, progressive garage rock aura through dynamic riffs, emotional pleas and infectiously catchy melodies that refuse to get out of your head. Sophomore single "Mercy Mercy" packs a heavy and hearty punch to the gut in its appeal to grace and humanity, pleading for relief from an overwhelming sense of dread and impending doom. "Physics" comes from a similar place of immense pressure, though the stimulus is shifted from the doldrums to the anxiety in chasing your dreams, only to discover how many people would rather see you fail than succeed.
Driven by multiple guitar riffs that amplify an already tense moment, "Physics" despairs over fruitless endeavors, while also imploring us to hold our own and stay the fight. Turmoil evolves into perseverance and resilience in the face of our obstacles.
they'll chase you
with fury spitting out their engines
clamoring for another go
another head for their collection
"This song was a lot of fun to put together; we've been bouncing around some of the elements for years," the band explains. "Brian had jotted down "don't worry about the physics" in his notebook after a professor said it during a semiconductors class, which immediately inspired the melody of the song. Since then it has taken a completely different course, pulling in synth bass, dance beats, and lyrics about the virtue and futility of ambition."
After a massive, energizing breakdown, "Physics" exhorts something of a hopeful final message:
don't worry 'bout the physics
of how you're gonna swing this
we'll cover that soon enough
'cause bracing for a trainwreck
will hardly keep you safer
when the seas are getting rough
there's this calm in the hearts of lions
a certain boldness in even trying
"A certain boldness in even trying." Coming up on seven years together as a band, The Rare Occasions have weathered so many storms, found a new home out West, and continued to hone their craft – pushing the boundaries of garage and progressive rock in the process. "Physics" is one more notch in the band's belt, an emotionally heavy explosion of passion that captures life's all-too familiar pressures.

Stream "Physics" exclusively on Atwood Magazine, and dive deeper into The Rare Occasions through our conversation below! You can also catch the band on tour in this summer – dates and more info below!

[soundcloud url="https://api.soundcloud.com/tracks/399382668?secret_token=s-jPRWW" params="color=ff5500&auto_play=false&hide_related=false&show_comments=true&show_user=true&show_reposts=false" width="100%" height="166″ iframe="true" /]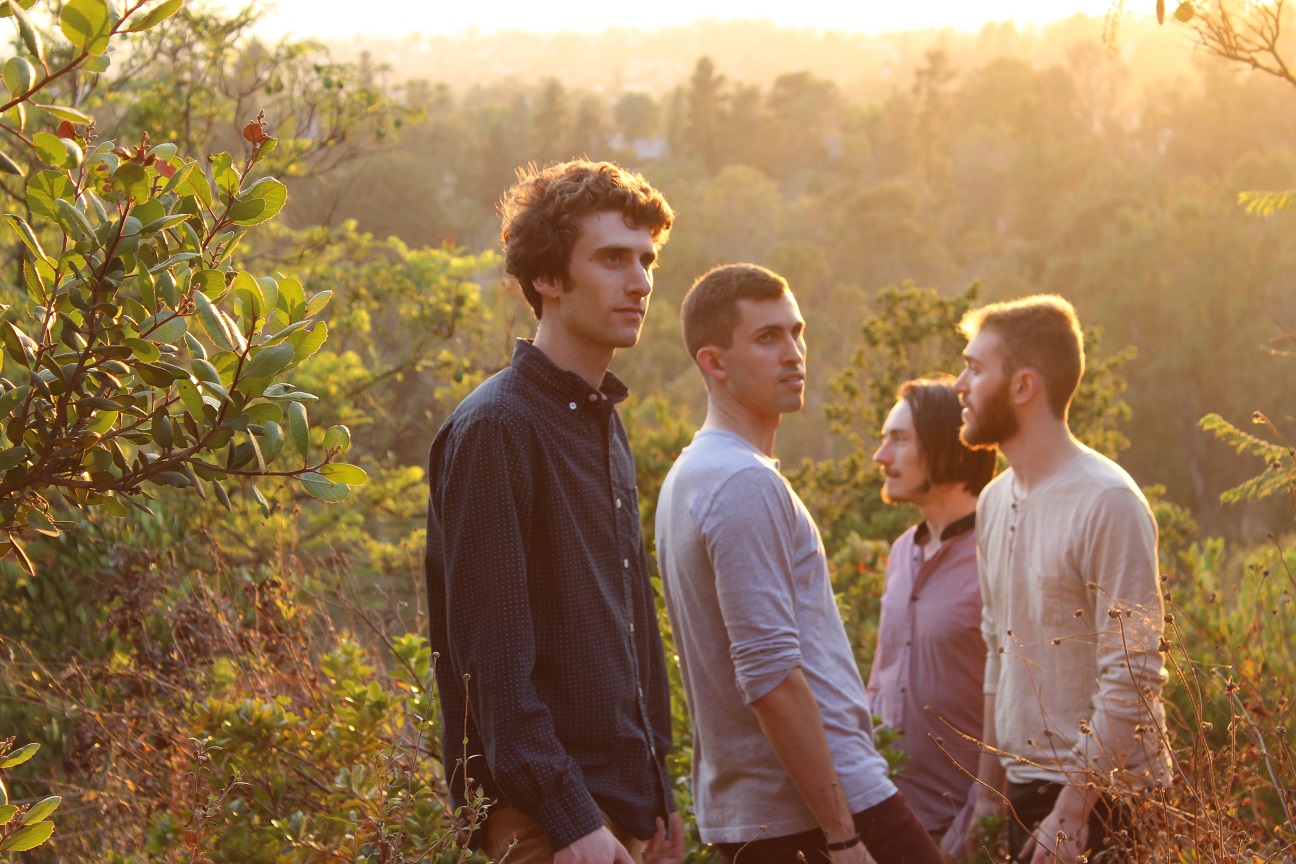 LEARNING "PHYSICS"
Atwood Magazine: How does this record fit into The Rare Occasions' canon, and do you feel there are any particular themes or motifs that how heavily now that you can look back on it as a whole?
The Rare Occasions: The record continues our philosophy of merging the light and the dark – both in terms of lyrical themes and musical ones. On one hand, we deal with huge ideas like the monotony and endless struggle of finding meaning and inspiration while under the crushing weight of the titanic out-of-control forces in this world. On the other, we glide through intimate personal moments of our relationships and lives, and we cajole those that are stuck in unrequited infatuation and digital obsessions. These lyrical concepts are tied in to our alternating between heavy all-out moments, danceable fun segments and bare mellow reprieves. Capturing this marriage of opposites is always on our mind when we're crafting the music, and this record is no different in that regard.
"Physics" reminds me of "Mercy Mercy" in that it also evokes a desire for relief from something. How are this song's pressures different from those of "Mercy Mercy"?
The Rare Occasions: "Physics" and "Mercy Mercy" definitely address some of the same feelings in our lives. As artsy-musician types, you might not be surprised that we are sometimes baffled and put out by the cutthroat competition, the violence, and the alienation of our chaotic society. I think of "Mercy Mercy" as dealing with drudgery – the grays and the thick sludge of repetition in our economy of specialization. On the other hand, "Physics" takes a look at how we can tear each other apart in our efforts to protect and provide for ourselves and those we love.
We are sometimes baffled and put out by the cutthroat competition, the violence, and the alienation of our chaotic society.
Musically, I feel two main riffs going on here: The higher guitar riff going down, followed by the lower, heavier guitar sound riffing up. Can you speak to your approach to melody in this song and what inspired these parts?
The Rare Occasions: The verse came from a jam session back in Massachusetts where we were joking about making a club beat. Luke had this four-on-the-floor kick and Jeremy took over Brian's synth to play the bass line. We were all laughing at it that night, but we kept adding parts and ended up getting super interested in how many contrasting elements we could layer and how all these syncopated rhythms push and pull against each other. The chorus riff was just our first instinct to make the section feel super aggressive. The notes basically outline a Gm-maj7add9, the kind of tense chord that might end a smokey jazz ballad, but when you stretch them out over a heavy riff it takes on a totally different vibe. The end section melody was the idea that sparked the song and was originally going to be the chorus, but after many different iterations we figured out that it carried more meaning if it took an entire melodic journey just to get there, so we held it for the end of the song.
Lastly, what special place do you feel this song holds on Into the Shallows? What gave it the green light to make the album?
The Rare Occasions: This was actually one of the earlier tracks to be finished for the album. It was something that's been kicked around since pre-Futureproof writing sessions but just felt like it needed a little more love. It sort of set a tone in terms of themes, the bombastic sounds on the record and the exploratory song structures. I think the first bit of the song before we get to the climactic finale section illustrates that marriage of opposites idea, with a bit of dancey-ness in that first chord section alternating with some grit and grime: The "fury spitting out your engines."
— —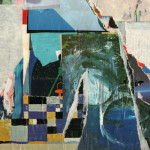 ? © Deanna Archetto
:: The Rare Occasions ::
---
:: The Rare Occasions Tour ::
6/09 – Las Vegas, NV – FMC's Alley
6/10 – Salt Lake City, UT – Hotel RL
6/14 – Chicago, IL – Sofar Sounds
6/15 – Columbus, OH – Brothers Drake
6/20 – New York, NY – Rockwood
6/22 – Providence, RI – AS220
6/24 – Washington, DC – Black Squirrel
7/14 – Glendale, CA – Street Food Cinema