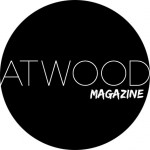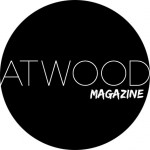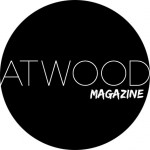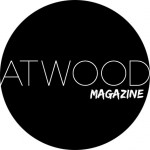 Every year, we are amazed and humbled by the artists we discover – and 2021 felt like a particularly special year for music. The past twelve months introduced us to so many fresh and exciting music makers whose incredible talents, stories, sounds, and voices made them impossible to ignore. Now as 2022 dawns and we embark upon a new year, we look to a year of powerful and promising new music ahead!
Atwood Magazine is proud to present our staff-procured list of Artists to Watch in 2022, in alphabetical order (you can jump directly to an artist by clicking their name above). From Holly Humberstone and Ghostly Kisses to Samm Henshaw, Suki Waterhouse, and beyond, these are the music standouts we'll be keeping close eyes and ears on over the next twelve months in eager anticipation for the music they have to offer us. With 2022 just beginning, Atwood's worldwide staff takes a look at the artists who have caught our attention and earned a spot on our music radar.
Mitch Mosk, Editor-in-Chief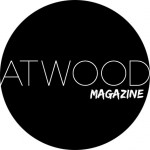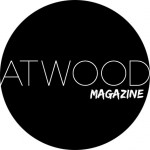 Atwood Magazine's
2022 Artists to Watch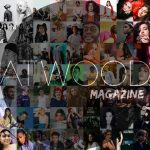 Ande Estrella has the kind of voice that is addictive. From the moment she opens her mouth, she releases an unexpected sound. Her debut single, "Excuses," begins with acoustic guitar and has all the trappings of an indie folk-rock song — except her voice is that of a songbird, a Disney princess, a Broadway soprano, whatever you want to call it. Plain and simple, it's beautiful. The pure tone and pitch of her voice combined with unabashed vibrato make already interesting songs even more so. Estrella's songs range from ethereal folk ("Purple Flowers") to mid-aughts indie rock, and though she only has four singles currently out, there's a wide variety of sounds and styles within each — all while sounding uniquely like Estrella. On her latest single, "Nice Guys Finish Fast," she sings about the process of removing herself from a one-sided relationship. Full of guitars and double-tracked, belted vocals, it's a cathartic wail of a song. Whatever her upcoming releases are, they're bound to be entrancing. Keep an eye out for this one. – Mariel Fechik, Editor
I'll be honest, I'm an old punk disenchanted with the scene. Or I was, until last year when Bob Vylan released We Live Here. It's everything punk should be; fast, fierce and carrying an undoubtable message. It's also evolving beyond the genre: Elements of electronic beats permeate and they're not afraid to rap if the moment calls. There's even the odd sample—the best of which comes from a pivotal scene in must-watch 1980 movie Babylon, where the name of the album comes from too. With an album coming out in April, Bob Vylan are a must-watch duo. – Oliver Crook, Editor
Chloe Lilac has been progressively making creative strides in each of the past few calendar years. Her debut LP dropped in 2019, the follow-up came out right away in 2020, and she returned with another EP at the end of 2021. Thus, it only seems logical to expect that trajectory to endure in 2022, right?
In any case, the 20-year-old New York certainly showcased plenty of promise last month with the release of when i feel better. Over the quick span of four tracks– "10 things," "sick," "19," and the latter track's acoustic remix– Lilac has filled her music with plenty of likeable elements. These include alluring, raspy vocals; exciting drum-and-guitar-heavy beats; and a candid examination of the trials of teenage years, including relationship toxicity and mental health battles. Since an EP tends to be warm-up for a full-length LP, my hopes are high that we'll get to hear Chloe live up to her artistic potential even further at some point in the near future. – Josh Weiner
There are some artists that play it safe and stay within a certain mold, but there are others that dare to be unconventional and out of the box. Elliot Lee is one of those rare talents that is fearless and unapologetically herself. The Brooklyn-based singer's unique pop/rock sound is dark, haunting and beautifully bold with a electricity that is palpable and raw. Her music explores reflective themes of isolation and mental health hardships, making each piece resonate profoundly with listeners. Lee's grungy edge and attitude shows her defiance of the norm and it is so thrilling to hear. Recently she released a reinvented version of her hit "Pink (Freak)" now featuring GIRLI. This reimagination puts the spirited energy that surges through her on full display. – Chloe Robinson
Admittedly I am incredibly biased toward Emily Blue, as I've been closely following her career (and that of her indie rock band, Tara Terra) for the past six years now, ever since her very first single sent shockwaves through my system. A longtime Atwood Magazine artist-to-watch, Blue's left-of-center indie and alt-pop music has always subverted expectations – combining a particular emotional potency with incredibly catchy lines and irresistible melodies. And yet, The Afterlove – independently released in mid-January 2022 – feels like something new and special; something worthy of recognition and praise. In listening to Blue's brand new third album, one feels a kind of fully realized artistic potential. It's the perfect marriage of buoyant and bold, finessed '80s dance pop (think Carly Rae Jepsen and MUNA) set against resoundingly raw, intimate lyrics built around topics of self-love and human connection, grief and personal growth. Though chock full of radiant earworms – I wouldn't be surprised if "7 Minutes," "San Junipero," or the title track magically take off on TikTok or Spotify – The Afterlove is an album that was made to be, and deserves to be listened to from start to finish. It's a moving, achingly honest piece of art that explores the artist's inner journey – one that involves coming to terms with herself; with love; with pain and loss, and much more. That it's dressed to the nines in dazzling, seductive sonics is simply the icing on an already showstopping cake. – Mitch Mosk, Editor-in-Chief
It's difficult to describe Ghostly Kisses as anything but awe-inducing. What Margaux Sauvé conjures through her transportive voice is a dream-like trance of an incomparable majesty and beauty. The way she carries each lyric with such sincerity and heart immediately hooked me to no end, and couple that with a whimsical pop flair – well it's an absolute tour de force. Though in the music scene for some years now, fans have only seen EPs and singles from the band, but 2022 brings about their full-length debut. Heaven, Wait has already astonished with each single released up to this point, making the anticipation to February 28 all the more exciting. – Adrian Vargas, Editor
It would be enough to release your band's debut album and take a quick beat, but that wasn't the right path for Lauren Luiz – who, in addition to finally putting out folk-pop trio WILD's debut album Goin' Back in early January of 2021 (Atwood called it a "shining, shimmering soundtrack of love, humanity, and connection"), also spent the past year developing her own solo artistry as girlhouse. If I may be so bold, I like WILD, but I love girlhouse.
Luiz "re"introduced herself with June 2020's "Mt. Shasta Dr," and has been carefully carving out a space for herself in the indie folk/rock world ever since. Fragile yet bold, effervescent yet muted, girlhouse's music swells with emotion and intimacy – but equally important to Luiz's solo artistry is a sense of unbridled, uncompromising energy. This was overwhelmingly evident throughout 2021, which saw the release of not one, but two EPs (the girlhouse ep in May, and the second ep in October). From mesmerizing earworms baked in a synth and guitar-driven soundscape like "loaded gun" and "pretty girl in la," to achingly intimate indie rock burners full of dark, raw passion (give "happy now" and "concussion" a listen), girlhouse already proved herself a powerhouse – and one I'll be paying extra special attention to in 2022. – Mitch Mosk, Editor-in-Chief
Not only is Holly Humberstone my #1 artist to watch this year, but she's also been behind some of the past year's most exciting releases thanks to her breathtaking sophomore EP, The Walls Are Way Too Thin. The singer/songwriter from Grantham, England debuted her artistry at the top of 2020; while the rest of the world was sinking into the throes of a pandemic, her career began taking off – and while much has changed over the past two years, Humberstone is still soaring.
Inner turmoil and emotional disarray bubble to the surface on her latest EP's title track "The Walls Are Way Too Thin," a radiant tune shining with turbulent energy as the artist reckons in a cell of her own making. Elsewhere, "Scarlett" comes to life with dazzling sound and empowering strength; it's an intimate and cinematic upheaval full of radiant passion and raw empathic love that captivates the ears, the eyes (brilliantly endearing music video), and the heart. Even the two-minute ballad "Haunted House," a poignant and spellbinding ode to her childhood home and lost loved ones, proves both breathtaking and disarming. Humberstone's charismatic dark pop and unapologetic emotional depth lend everything she releases a kind of Midas touch.
2022 will see the release of Humberstone's debut album via major labels Darkroom / Interscope / Polydor Records – the same team that made Billie Eilish a household name; not that a comparison like this necessarily matters, but I feel it's worth mentioning. I can very well see Holly Humberstone becoming a household name, the way Olivia Rodrigo did last year and Eilish in 2019, before 2022 comes to a close. With two beautiful EPs already under her belt, Humberstone is already a star in my books. – Mitch Mosk, Editor-in-Chief
The end of my 2021 was a downtime, but I did have the time to make notes on some albums that I was interested in. Jamestown Revival have made acclaimed folk music for years, but Young Man is something else. For fans of Americana and bluegrass, or just Crosby, Stills, Nash and The Doobie Brothers, Young Man is absolutely recommended for your list. The fiddle on this record is undeniable and everywhere, dipping heavy into a country sound. Jonathan Clay and Zach Chance worked with Robert Ellis of Fort Worth to add a Texan flair to this record that recalls Townes Van Zandt with harmonies. But I can only regard this the due as cowboys on the cattle drive, looking over the plain and into your homesick heart. If you're keen on catching them live, they just started a cross-country tour and will be on a nationwide itinerary until mid-March. If only they came to Portland, shake my head. – Ben Niesen
Kate Earl has had many reincarnations in her career. She began as a folk singer working with Tony Berg in the mid-2000s, then a pop star managed by the infamous Tony Mottola. After becoming a mother, she embraced Laurel Canyon as her musical home and began working her way back to the music she grew up with. Earl then made the jump across the ocean and became a London jazz sensation, calling upon the music of her parents as inspiration. After being a chameleon for nearly 20 years, Kate Earl is returning to Kate Earl as an independent artist.
Returning home to Chugiak, Alaska to care for her sick mother, Earl began writing again, this time with her brother, Johnny Smithson, a musician in his own right. Earl recorded the as yet untitled EP in her family's converted gas station liquor store. Earl has always been able to turn glitter into gold, and from listening to snippets of the record on social media, this is EP is no different. On the 2nd January, Earl released "Lashes." A love letter in a poem or poetry set to music, either way, the song feels like a comfort blanket for the soul. There is nothing scary or bad in this song, there is no wondering the other person feels the same. "Lashes" is when two hearts match up perfectly. – Emily Frances Algar
be my soft sunshine and I'll be your pale moonlight
you are my poetry, I'll be your pale moonlight
Looking for an IDLES sound-a-like that aren't just another post-post-post-post-punk clone? Meet Kid Kapichi, who's 2021 debut This Time Next Year offered class conscious bangers without the cliches that IDLES have been accused of. It's roaring tenacity is contagious, filling your chest with bile as you listen to the extent of our world's woes. Recent single, "New England," shows they have another gear to reach. A guest verse from Bob Vylan has them in good company too. If "New England" is a sign of things to come, then 2022 will be the year of Kid Kapichi.  – Oliver Crook, Editor
Luke Sital-Singh is on the rise in Britain. The South London singer/songwriter has hosted TED talks, released three albums of world-influenced folk music and his latest single "God & Me" (out later this month) takes on the nature of a text conversation between a supreme deity and an atheist left on read. Ouch. I can relate. Sital-Singh's humorous irreverence makes the music all the more palatable. Per the man himself: "I was brought up religious. I've long said goodbye to it, but I still find it interesting to write and think about. Do I believe? Should I believe? I'm an atheist, but there are many things I miss about those beliefs. It was cathartic to write." The music has a similar vibe to Himesh Patel's turn with the Beatles catalogue for Yesterday which might be off-putting to some, but it's undeniably easy to listen to and promises great things to come. Just solid guitar-based folk. – Ben Niesen
To put it simply, Luz's voice demands to be listened to. There's an exquisitely ethereal quality to her vocal performances, with her stunning voice serving as the perfect vehicle for her engrossing lyricism. Her debut single "I'm Lonely", her first official release, saw her garner much-deserved acclaim back in 2020. Since then the talented singer-songwriter has continually released captivating music that delves into some of the emotions that define young love. With songs such as "Counting Houses" & "Permanent +1," Luz manages to beautifully encapsulate the intoxicating mixture of affection, devotion and delight that surrounds romance. Equally talented at penning songs conveying crushing personally crises and life-affirming love, Luz continues to be an artist to watch. Still yet to release a debut body of work, the near future looks undeniably exciting for Luz. – Luke Pettican
Gender binarism – and everything that comes with it – is the bane of today's society. With their recently released EP Gender Studies and a very suggestive noir music video, M(h)aol (pronounced male) talk about how gender affects our lives in every aspect, how gender roles are cages that never allow you to fully express your soul and creativity – quite the contrary. M(h)aol instead try to break free from these chains, setting an example in an environment as male-dominated as the post-punk scene. We already fell in love with this Dublin-based band thanks to their single "Asking for it" – whose profits were donated to Women's Aid Ireland. Now, with their latest record they really reminded us that a revolution is needed, here and now. – Dimitra Gurduiala
There is something indescribably familiar yet eccentric about the dreamy, nostalgic harmonies that flow through Matilda Mann's discography. Her EP Sonder has been a constant feature in my listening since it's release and from the get go, something about her tone, lyrics and melodies just hit me in the heart. In some ways it strikes me as an amped up version of this dark pop Phoebe Bridgers-esque soundscape we have been loving over the last couple of years, but with Mann dancing around this genre with an upturned smile. I honestly couldn't recommend better listening for a drizzly January morning. – Ben Niesen
I spent this past summer in Chicago, and my fabulous time there was largely defined by rock (I got to hit up both Lollapalooza and the Hella Mega Tour) and blues (on my last night in town, I caught a fabulous show at the tellingly titled bar, Blue Chicago). Thus, it's with considerable nostalgia that I tune into the work of Mudflower, a Chicago-based group that combines both rock and blues into an energetic hybrid sound that's wonderfully captured in their most recent single, "Another Way." On top of conjuring nostalgia, though, listening to their music also turns my head to the future. In just a few weeks, Mudflower will be releasing their new EP, Flore. This record should further showcase the rock-meets-blues sounds of "Another Way," along with expanding on some of that single's lyrical themes: "frustration, feeling disassociated, and the dream of a world that would work better for all the brooders and introverts out there." – Josh Weiner
Flushed with thoughtful lyricism and sultry soundscapes, Canadian R&B singer/songwriter Myles Lloyd has been thoroughly embossing his name in the industry over the past year. Having released four singles throughout 2021 off his upcoming album which is set to be released early this year; there's no doubt that this artist has the drive, not to mention the talent, to capture people's attention. Coming from a very deliberate standpoint, his music is a true reflection of real-life scenarios, showcasing his considered character and undeniable song writing. His most recent track "Down Under" oozes with intrigue as his satiny vocals narrate attacking goals from unexpected angles and gaining respect from those who may not anticipate it. Speaking of this song he reinforces the notion that, "There is no right or wrong way when it comes to growth", highlighting the mindset he lives by and the dedication he has to getting where he wants to be. With his upcoming album set to be released imminently, 2022 is shaping up to be a promising year. – Joe Beer
Imani McCullough, known onstage as N'shai Iman, is an R&B newcomer whose sultry new EP has put her firmly on the map. Previously recording and performing under the name IMaNI, the Columbus, OH singer released several singles and an album — but Transition (out May 28, 2021) is a collection of songs that shows a wider range of her talent. The production is slicker, her voice sounding even better. The record finds Iman collaborating with various producers to create a short but exciting body of work. Standout track "Lost" is a woozy slow jam that shows off her subtle rapping skills as well as her smooth voice, while "Pink Rollers" and "Golden Hour" have the retro energy and danceability of Victoria Monet. Her more recent single, "Simmer Down" is a dark, groovy club track that once again displays Iman's alluring rap voice and her clear talent for a hook. Many of her songs have already proven to be multi-repeat listens for me, and I can't wait to see what she does in the coming year. – Mariel Fechik, Editor
Nation of Language are quickly becoming one of those groups you'll remember seeing for the first time. Be it at a sunny music festival like New York City's Governors Ball or a dark, atmospheric venue deep in the heart of Brooklyn, the NYC synth pop, new wave trio is the sound of the future. Drawing from classic influences like OMD and tipping the cap to the energetic stage presence of Future Islands, Nation of Language have plenty of buzz to fall back on, yet they never seem to rest. Frontman Ian Devaney is a bouncing ball of energy on stage, buoyed by alternately zippy and moody synths in some of the coolest-sounding music of 2021 (and beyond). They're graduating to larger venues on a spring tour (think closer to 2K fans than 700 patrons, for example), and poised to take the next step along the trail of admirable, forward-thinking indie pop groups. Revisit the group's November 2021 LP before this next tour hits the road, and keep your eyes peeled for future releases in no time at all. – Beau Hayhoe
With only a handful of singles under their belt, Emily Sando's NIIS is taking Los Angeles by storm. Give or take some months of quarantine, the seasoned quartet has spent the past two years becoming a fine-tuned shredding machine over the course of many a gig. Equal parts sugar and spice, the red-maned Sando struts and thrashes across every stage (and through every pit) with a newfangled Poison Ivy swagger—sultry, angry, animated, and oh so deadly. A natural-born and dynamic frontperson, she traverses sweet melodies and eardrum-devastating screaming with shimmering switchblade precision. Ferociously confident and emotive enough to make any concerned mother shout, "Your face is going to stay like that if you keep making those faces!" she's got the attitude and the chops to command even the most volatile crowd.
Among NIIS's killer 2021 offerings were one-offs "Utopia" (previously reviewed here) and "Fuck You Boy," with music videos directed by Alex Picha and Gilbert Trejo, respectively. Their most recent release, "Fuck You Boy" is a viciously unceremonious sendoff to all patriarchal scumbags and a flaming, next-level riot grrrl anthem. Trejo's music video sets the track to scenes of a little girl standing up to her tormentor intercut with the band giving an intimate but nonetheless wicked performance in a pleasant suburban living room. Anyone who has seen them live knows this showstopper all too well: Sando steps into the roiling pit, writhing and shrieking as she brandishes her perfectly manicured middle fingers at every man in sight. Certain to go down in LA punk lore as greats of our time, NIIS are the electrifying new face of the scene today.
NIIS recently announced their first shows of the new year, including two San Francisco dates with South Bay friends like WACKO and Slaughterhouse, as well as an opening set for Reggie Watts at LA's Lodge Room in late February. – Sophie Prettyman-Beauchamp
The world got its first real taste of Ok Cowgirl's music at the tail end of 2021, and now we're hungry for more. The weight of reflection, connection, and self-discovery hangs heavy throughout the band's debut EP. A dreamy and raw reckoning, Not My First Rodeo is as turbulent as it is stirring: A visceral coming-of-age record dwelling in a space of feverish emotion and dramatic sound. It's a truly show-stopping 22-minute affair. Arriving a little more than a year after the Brooklyn band's first single, their introductory five-track EP comes in the form of an intimate and vulnerable rush; a cinematic, understated push-and-pull between tension and release, wrapped in a moody, dreamy rock veil.
Humanity (or "humanness") is an important quality for Ok Cowgirl: The band strip down their souls in these five songs, and they hold that kind of authentic surrender – something akin, perhaps to the work of Phoebe Bridgers, Big Thief, or Julien Baker – in high regard. Not only does this help make their music accessible to a multitude of listeners from all different backgrounds, but it also humanizes the band. A barrage of emotions comes to us in waves throughout Not My First Rodeo: From the irresistible, intensely introspective opener "Unlost" and the dazzling love song "Her Eyes," to the churning upheaval of "Across the Room" and the poignant confessions soaring sweetly through "Deer in the Headlights," Ok Cowgirl charm us and disarm us. The band conclude their EP on the lo-fi reverie "Roadtrip (Till the End of Time)," a many-textured ballad tracing "the aftermath of your entire life exploding," as Lavigne poetically explains. "It's about how forever can feel so sure one day and gone the next." Sounding a bit like Tennis' Alaina Moore alongside Jake Sabinsky's warm, cascading electric guitar riffs, Lavigne showcases her vocal range and depth in a song full of heart, soul, yearning, and fervor. It's the perfect way to leave a budding audience satisfied, yet in desperate need for more.
As I wrote previously, "Not My First Rodeo will rock you, shock you, shake you to the core, and build you back up again." Ok Cowgirl pack a wealth of lived experience, emotion, and passion into their first couple of songs, resulting in a record that is as catchy as it is cathartic and as intimate as it is intense. Whether you're in it for the rock riffs or the raw reckonings, this EP is sure to provide endless entertainment all winter long – and it's certainly earned Ok Cowgirl a space as one of our 2022 artists to watch. I honestly can't begin to imagine what Ok Cowgirl have in store for 2022, and I can't wait to find out! – Mitch Mosk, Editor-in-Chief
A –
The London-New York music axis is something that always pops up in my feed and emails. For some reason people think I'm a natural New Yorker or some shit, I dunno. I think I'm too patient and drop f-bombs as term of endearment rather than an expletive anger. Anyways, I'm suprised I'm looking forward to Palace's next album, Shoals, as much as I am. I joke it's called Shoals because it sounds like Foals. Really, the highlight of Leo Wyndham's voice sounds more like Yannis Phillippakis' rather than Jeff Buckley. But then he drops into the lower register and it all comes together as some sort of Buckley-DIIV-Foals-Coldplay supermixture that never sounds overdone despite being a big label release. That's a real tightrope to walk among indie fans like me. The standout single thus far has been "Fade," which powers along DIIV-like shoegaze guitar tension and Wyndham's echoing dreamstate falsetto. Shoals will be touring England and then the US this upcoming year. If you're looking for something unequivocally capital-b BIG, these are your early year highlights. – Ben Niesen
Kentucky's S.G. Goodman has something that's hard to put your finger on. She entered the scene in 2020, with her debut album Old Time Feeling, released via Verve Forecast Records. Goodman opens her album with a ballad of epic proportions, called "Space and Time." With bare bones instrumentals that arpeggiate up and down the valley of sound she's crafted, Goodman's voice cuts through the atmosphere she has created. The guitar plucks and chucks as the drum is gently brushed in the background, but Goodman's vocals steal the spotlight. Her tone is reminiscent of the classic country females, her tone complements the likes of Bonnie Raitt and Linda Rondstadt. Goodman is not gentle in her poetry, she is convicting and leans into every note with grit. Yet there is a comforting magic about her, one that will be exciting to watch for. – Nasim Elyasi
Las Vegas based artist Sabriel has added a touch of dreamy delirium to the last 12 months, with a steady slew of singles dropping throughout 2021. Dancing in a kaleidoscope of twinkling chimes and hypnotic melodies, the songstress has not let the storm of the past two years cast a shadow over her productivity. In fact, it seems as though it may have given her a moment of calm and clarity, to drown out the noise and focus on what she really wants to say. Her most recent single "Yellow" off of the newly released EP titled Pulse, perfectly displays her mesmerising aesthetic and unapologetic outlook, giving us a taste of what to expect of her in 2022. – Joe Beer
In some ways, it feels misguided to highlight an artist as a one to watch after releasing just one song. But "WYD Now?" isn't just any song. From the outset, the lyricism is nothing short of utterly absorbing. Reflecting on a past relationship through a melancholic lens sees Jean explore anguish and heartbreak in a beautifully devastating fashion. There's an emotional intimacy to "WYD Now?" that's absolutely intoxicating. Through the winning combination of authentic personal details and accessible words of longing, Jean encompasses a vivid emotional journey that's impossible not to be drawn into. After the viral success of "WYD Now?", anticipation is obviously high for forthcoming releases and if her debut track is anything to go, we could be witness to the ascent of a star. – Luke Pettican
The world has been waiting so long for Samm Henshaw's debut album, Untidy Soul (due out January 28th). While Henshaw's been in and around my ears for years now, it was my better-late-than-never discovery of his song "All Good" – originally released in December 2020 – that truly lit up the first half of last year. "A bright burst of smoldering soul with a dash of pop finesse, "All Good" has quickly become my go-to sunshine song," I wrote back in March. "source of strength and a beacon of feel-good euphoria, "All Good" is a sunny and cheerful manifesto: It's this year's response to Pharrell's "Happy," if we may be so bold. A groovy, gallant, and upbeat smile-inducing revelry, it's that irresistible celebration we all crave and the message we need." It's remained that way for the succeeding nine months, always being there to invigorate, inspire me, and plant a big, cheerful smile on my face. Henshaw continued to sweeten the pot this year with his songs "Still Broke" (a "buoyant and bittersweet upheaval of soul" featuring Keyon Harrold), the summery sun-kissed reverie "Grow," and most recently, the calorific and irresistible "Chicken Wings." Whether or not you're hungry for some sweet soul, you're going to get it with Samm Henshaw – whose fresh, energizing music is as emblematic of this timeless genre, as it is a vessel of blazing the pathway forward. – Mitch Mosk, Editor-in-Chief
I had a wonderfully jazzy 2021– most of all when I attended the Montreal Jazz Festival in September– and am hoping that 2022 can match that description, as well. This is one reason why I am looking forward to the formal release of Bird Language by Simona Smirnova, an avant-garde jazz artist based in New York, this coming April. Originally from Lithuania, Smirnova already has two jazz LPs to her name – A Hunger Artist (2017) and Joan of Arc, for String Quartet (2020) – and it should be terrific to see her complete the trilogy this coming spring. I am especially encouraged by the Eastern European spin she brings to the genre, including by way of playing the kanklės, a Lithuanian plucked string instrument, and belting a few Baltic folklore chants along the way. She provides some unique flavoring to jazz and chamber music, and I'll be greatly pleased to receive a full sampling of it once Bird Language arrives in three months' time. – Josh Weiner
Describing their sound on their website as a mixture of "grunge shoegaze dreampop", Ontario-based duo Softcult treads familiar ground in a fresh way. Their 2021 EP Year Of The Rat is a remarkably sleek foray into pop punk with a thin shoegaze outer layer. The EP's lyrical offerings bring a healthy dose of melodrama which serves to showcase the soaring vocal harmonies between both members. It's on the recently released single "Gaslight" where their sound is taken to another level. Now sounding as if they could hang with the many indie darlings of the day, the song is hooky in all the right ways, with an unmistakably dreamy production style and a guitar sound that's both ragged and glistening. The lyrics are memorable and incredibly hard-hitting. Expect this duo to keep bringing their A game as we move further into '22. – Jordan Catagnus
Despite already being a globally famous actress and model, few people know that Suki Waterhouse's first passion was music. Waterhouse has been independently releasing one single per year since 2016, her soft voice, folky influences and romantic melodies hypnotising the public. The desire to make an album became impossible to ignore, and so Waterhouse met with producer Brad Cook for around two weeks in North Carolina to record.
Innocently, she sent albums around to labels and heard back from none other than the legendary Sub Pop Records, home to artists like Nirvana, Father John Misty, and Beach House. With an album set for release in April of this year, Waterhouse doesn't only promise but has already delivered excellence on her first two singles called "Moves" and "My Mind". The loved up haze and hypnotic quality of her early releases remain, while her lyrics have become even more confessional and intimate. Suki Waterhouse has all it takes to become the year's best soundtrack to falling in and out of love, losing and finding yourself, and letting go of the fear of being vulnerable. – Nicole Almeida, Editor
O. – Mitch Mosk, Editor-in-Chief
The beach soaked sound of The Moving Stills is the slice of sunshine we all needed throughout the pandemic. Bringing a touch of warm Aussie summer, their nostalgic 80's pop styling is a buzz of bright sunny melodies, groovy guitar riffs and laid-back vocals. Made up of Tom, Mike, Brad and Ben, the New South Wales based band have been strong on their game, having released four singles over 2021. Following the release of "Gene", "Downlow" and "Waste My Time", came the refreshingly heartfelt track "Truthfully", written about the defining moment of a relationship, where you stop playing games, and be fully honest about how you feel about one another. The band's upcoming album Sunshine Corner was a steady project over the course of two years, with the tracks reflecting their personal experiences, heartbreaks and lessons learnt over that time. Set for release on the 28th January, the album is full of feel-good tunes that will have you daydreaming of lustful flings and warm summer evenings. – Joe Beer
A truly underrated artist to watch for this year is Dutch singer-songwriter Thomas Azier. Azier, who's released several full lengths and EP's over the better part of the past decade, has explored the pop genre far more thoroughly than the majority of his contemporaries. Though known commercially for garden variety synth-pop, which is still very much his own, Azier's true passions seem to lie in highly syncopated and unusual avant-pop, exemplified primarily on 2017's Rouge, a downtempo offering foregrounded with glassy pianos and a more personal touch. Still, Azier's most recent single, , "Skin and Blister", is his most daring yet. Coming across as absolutely timeless, the track has a chugging, sparse rhythmic center using a variety of seemingly homemade sounds, with flashes of noir appearing in saxophone flourishes. The track is gorgeously seductive and innovative, seeming as though it belongs on a mid-80s after hours MTV broadcast as it does on modern radio. Though he's been around for quite some time now, this leads me to believe that 2022 may be home to Azier's freshest work yet. – Jordan Catagnus
Another record literally looming on my radar is LOOM from Uèle Lamore. A Franco-America electroacoustic composer, she has embraced the "post-genre" approach of music for her debut record. Her leading singles have all been dark, lush and textural, not quite electronic, not quite neo-classical. In a way, the music takes on an aesthetic similar to Loma's work, but replacing the folk aspect with symphonic modes. "Breathe" in particular will take your breath away. Violins, weird tape loops, a pulsating beat and one hell of a main synthesizer melody all conspire together to make music in its purest form: absolutely without definition but full of shape and muscle and heart. God damn does it throb, bon dieu. Come February, I cannot recommend giving Lamore your undivided attention. – Ben Niesen
There aren't that many causes these days that seem to unite "Music Twitter," so when one does come along, it's instantly memorable.That was the case collectively across social media last summer when the curiously named English post-punk band Wet Leg burst onto the scene with the energetic and relentlessly catchy "Chaise Lounge" — it was quickly dubbed the song of the summer by media outlets, critics and fans alike, creating an indie rock fervor you don't come across every week, every month or heck, even every year. Wet Leg's debut album is set to drop this April, and they've already played some much-hyped U.S. shows previewing some of these tracks. "Chaise Lounge" is a standout, but "Wet Dream" is just as catchy, fun and rollicking. Expect big things from Wet Leg. – Beau Hayhoe
Once you've listened to Wild Pink, you simply can't get enough. The band, formed in Brooklyn but now rooted around singer John Ross' upstate lodgings, has long been on our radar at Atwood Magazine, thanks to a slew of consistently improving, sonically rich records and always-engaging EPs. The band bolstered its studio roster last year beyond the once-solitary recordings of Ross, resulting in one of 2022's best albums, the beautiful A Billion Little Lights. The group co-headlined a standout tour with Chicago rockers Ratboys last fall, and while they don't have any tour dates lined up right now, one imagines they'll be back on the road in no time. Considering they just released a jaw-dropping nine-minute-plus single as an ode to Florida last month, it's not a stretch to say you'll hear plenty more from Ross & co. soon. – Beau Hayhoe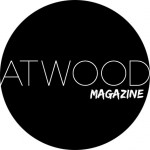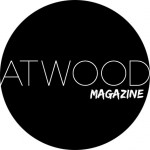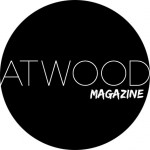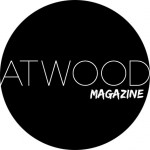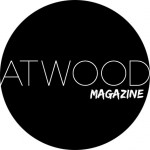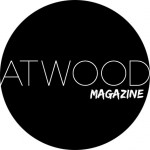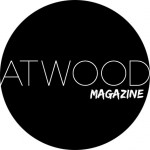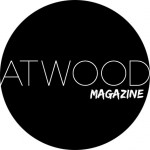 2022