Elsa Birgitta Bekman's enchanting debut album 'Once in My Life' is a cinematic masterpiece of unrivaled grace and sophistication; a record that gives of itself until there is no more left to give.
•• •• •• ••
"Once in My Life" – Elsa Birgitta Bekman
https://www.youtube.com/watch?v=BWc1u0Z1MmE
---
A timeless artistry with an expressive voice of gold, Atwood artist to watch Elsa Birgitta Bekman has a knack for stopping listeners in their tracks. Ever since her solo debut turned heads in 2019, the Dutch singer, songwriter, multi-instrumentalist, and director has made a quick name for herself through sincere storytelling and dazzling performances full of nuance and character. Bekman's enchanting debut album Once in My Life is a cinematic masterpiece of unrivaled grace and sophistication; a record that gives of itself until there is no more left to give.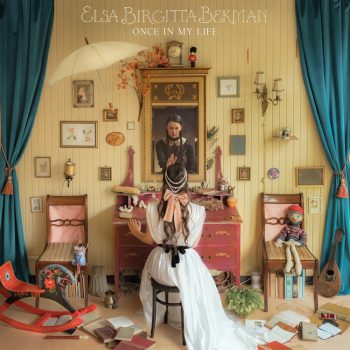 Released October 2, 2020 via V2 Records Benelux, Once in My Life is a hauntingly beautiful musical marvel: The kind of painstaking vulnerable upheaval that comes only with time, intense dedication, humility, and self-reflection. Formerly a member of soul band The Tibbs, Bekman  hails from a small town in the Northern regions of the Netherlands, and was exposed to everyone from Mozart to Kraftwerk and Supertramp at a young age.
In reviewing her debut single "Once In My Life (Sverige Vals)" last summer, Atwood Magazine's Adrian Vargas praised Bekman for display an elegance that is nothing short of spellbinding:
"Bekman's willingness to open herself up aurally and visually is something to admire. With open arms, she invites listeners and viewers into a piece of her life which only allows for greater admiration towards the artist. She might just be starting out, but she is showing no signs of taking it slow, opting to give herself fully to her dream… "Once In My Life (Sverige Vals)" is a track like no other with its blissful harmonies and outstanding instrumentation. With only one track released, Bekman has already shown her abilities to bewitch listeners body and soul, all falling under her alluring spell and feeling delighted for it."
The subsequent album's title track serves as a dutiful entryway into the many sounds and stylings of Elsa Birgitta Bekman, but this record is so much more than any one track can express. Opening with the poignant piano ballad "Waiting for You," Once In My Life immediately arrests the senses through stirring, heartfelt soliloquy. Her playful "You're Not My Favourite Sandwich" blends a joyous and carefree atmosphere with warm introspections on love and connection. Songs like "Why Do You Love Me" and "Wooden Shoes" reveal the profound depths to which the artist will go, in order to express herself; and Atwood previously described the song "On My Way" as a capsule of life as one knows it:
"From the second it begins to the final fading moments, an unmatched charm is created as Bekman's soothing vocals harmonize with the intoxicating piano melody in the foreground. The inclusion of the string arrangement only serves to elevate the piece, and when they all coalesce with one another, bliss is the result… [It's] a look into the travels – both external and internal – that comes with existence. The song's majesty is a pure one, something that can bring a cherished light into the world."
Once in My Life is quite a long time in the making for Bekman, its songs spanning from over years' worth of material, emotions, and writings.
"All the songs [were] written over a period of 12 years," Bekman explains. "The earliest, 'Cross That Line', when I was only 15. Each song is in a way a snapshot in time, from when I was a teenager, well into my twenties. It's typically a time of trying to figure out life and finding your way with it. Once In My Life is an homage to the person I used to be, and all the formative events that have taken place so far that made me who I am today."
---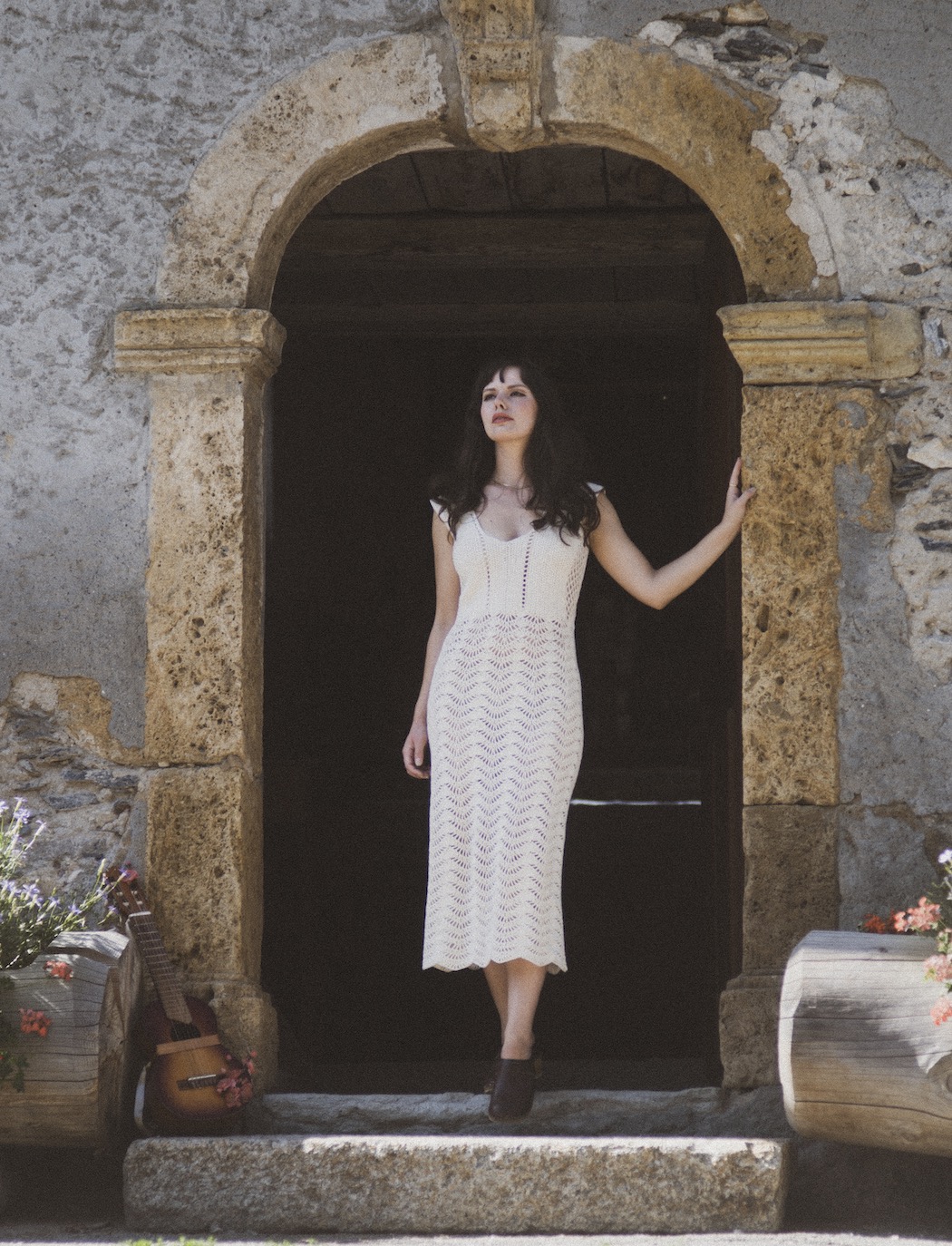 A timeless record of unparalleled beauty and musical eloquence, Once in My Life is an envious and refined introduction to an artist we hope to keep watching and listening to for years to come.
As if from another time, these twelve illustrious songs speak directly and powerfully to our shared, individual human experience. Sink into Bekman's rich, emotive world; let her words fill your mind as sweeping instruments wash over your senses.
Experience the full record via our below stream, and peek inside Elsa Birgitta Bekman's Once in My Life with Atwood Magazine as the artist goes track-by-track through the music and lyrics of her debut solo album!
— —
Stream: 'Once in My Life' – Elsa Birgitta Bekman
:: Inside Once in My Life ::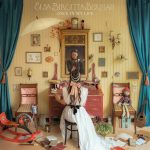 — —
Waiting For You
This is a truly a love song and it sounds dreamy. After years of searching I felt like I finally had found true love. It is not typical of me to write about such a positive experience and emotion. I am a romantic, but usually I only get inspired by failed relationships and hardship. There is still a little bit of cynisism in the lyrics, because I also sing about the fear of the pain I would feel if this wonderful thing would be lost. As most of my songs it is a song that's based around piano, strings and vocals. The chords of the chorus have an unexpected twist which makes the song intriguing and easy to listen to at the same time. After all these years I'm still addicted to this song.
Once In My Life
I was in Sweden for summer vacation, had recently broken up with my boyfriend and had met someone new. As with all my travels I had brought my guitalele (which is a guitar-ukulele hybrid) with me and started to play a waltz one afternoon. I came up with the vocal melody a few days later and was instantly hooked. As the lyrics started to form I realized it was about that new person in my life and how I was contemplating whether or not to take the leap into this new adventure.
You're Not My Favourite Sandwich
People often ask me whether the lyrics have a serious meaning or if they're just meant to be funny. I can understand why people would think that, but it's the former. I was living a pretty restless life, always looking for new adventure and getting bored with the same easily. My boyfriend at the time was afraid that I would soon get bored with him as well. I explained to him that he didn't need to worry about that. Simply because I change my mind often about my love for frivolous things didn't mean I would so quickly about my love for a person. It's a different kind of love that is not easily replaced.
Why Do You Love Me
This is the first song I wrote on guitar when I lived in a small attic room. I was in a relationship with someone who made me feel very insecure and inferior to him. I was feeling aimless in life, while he was following two educations and working hard towards his goals. It made me feelworthless.
We Were Made For Rainy Days
This song is not about one particular relationship, but was inspired by several ones of my own and of others. I was sitting at home, at my piano and it started raining against the window. It was many years ago, but I remember that cinematic view so clearly. It's about a relationship that's doomed to fail. A relationship in which you only make eachother unhappy, which has actually never worked from the start. But you refuse or are not able to face the fact that you never stood a chance, even though you love eachother. Now that it's over you can finally leave it behind. The song is sad and comforting at the same time and has a strong feel of relieve. I really enjoy singing and playing this song.
Desire Lines
Houses are a recurring thing in my work. I lost my childhood home at age 11 after my parents' divorce and since then I am always looking to fill that void. At the beginning of the song I describe an idyllic house on the side of a hill. It is based on the house I was moving to a few years ago. Leaving my hometown for the countryside far away from everyone I know. In that setting I found peace and quiet and room to think about life. I started thinking about the choices I had made in the past to achieve my goals and came up with the metaphor of the lyrics. That when I tried to follow the path that society had paved for me I was walking around aimlessly, but when I started to carve my own that started to change. I made have gotten some scratches and bruises from rying to get through a thick fir forest, but it was only then that I found myself, my path in life, my home.
–
The Kill
The lyrics for this one came to me when I was about to go my boyfriend's house to break up with him. I was feeling dreadful and was afraid I was going to break his heart. The song sounds like a predator stalking it's prey before going in for the kill, kinda evil and dangerous. I love it.
Cross That Line
This is the oldest song of the album, written 12 years ago when I was a young teenager. It's about the desire to lose your virginity, taking that next step with someone. We made a horror music video for this song in an old abandoned house we found somewhere in Sweden. The story of the video is a methaphor which is based on the lyrics. There is a girl living in the house who is a ghost and she slowly starts remebering that she died and how it happened. At the end of the video you see how she commits suicide in a lake after her true love has left her. The actual meaning of this story is that the ghost is a child, her past self is a young virgin and the lake is the devirgination. When she loses her virginity the child ceases to exist and the virgin is reborn as a young woman.
Wooden Shoes
Wooden Shoes is about my family. How I wish things would have turned out differently and it talks about my concerns for my parents', brother's and own happiness. How I wish I could "..get my Delorean and travel through the space time continuum." and change our history. But it even if I could travel back in time I do not have the ability to change the actions of others. I think about the past a lot and have a strong feeling of nostalgia and melancholy. It is deep-rooted in my personality and forms the base of the sound of the album. The 'wooden shoes' symbolize my childhood and the connection to my family. I have been wearing swedish clogs all my life just like many of my family members.
On My Way
Love, life and death, good and bad, actions and consequenses. These are topics I sing about in 'On My Way'. It was one of the first songs I wrote about life in general instead of focussing on a personal experience. It's about not having to be perfect, introspection and personal growth.
All 'Bout Love
I was foolishly in love, but it was an inrequited love. It started of wonderfully, but it rapidly turned into a mess. He had an on-again/off-again relationship with his ex and I was too young and naive to break it off with him. I kept hoping that one day things would finally fall into place and he would choose me over her. Unfortunately, that never happened. It really messed with my head and the fact that it had an open ending tormented me for years. Despite all the reasons there were to walk away, I kept holding on to that feeling that no other potential love could give me.
Quoi C'est Ca
Dance your own dance, that's the message behind this song. It's about the moment I decided to persue music, even though the people around had high expectations regarding my education. They thought it was a shame that a bright girl would let her intelligence and potential go to waste for an uncertain life as an artist. It made it difficult for me to stand my ground and listen to my heart. This song gave me strength and support to follow my dreams and focus on what my gut feeling was telling. This is what I am meant to do, this is who I am.
— —
— — — —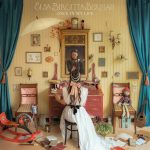 ? © Jasper Bolderdijk
:: Stream Elsa Birgitta Bekman ::
---