Spectator, pulling from the fear of being left behind, craft a stunning track of finding oneself through guidance with "The Only One."
Stream: "The Only One" – Spectator
[soundcloud url="https://api.soundcloud.com/tracks/544624956?secret_token=s-nfoe9″ params="color=ff5500&auto_play=true&visual=true&hide_related=false&show_comments=true&show_user=true&show_reposts=false" width="100%" height="300″ iframe="true" /]
---
In order to captivate, one must be able to lure the listener in, not showing all their cards at once. This is exactly how Spectator play it on their latest track "The Only One." With a gorgeous interplay of folk and indie rock, Atwood Magazine is thrilled to present the work of Saint Louis duo Spectator ahead of their upcoming second full length album Charlie, Baby, being released on March 28th through Nordic Records.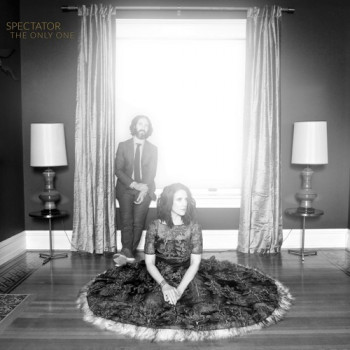 When the sun
Fixes its gaze upon
Land, leaf, or young
Growing seed
Give it time
As it beats on by
Moves with the wind and cries
Time to grow, time to grow
A simple drum loop sets the audiences bearing before vocalist Megan Rooney comes in alongside some distant keys. Its through this building of sound that the track brilliantly excels, layering instruments and vocals that allow for this very personal, almost psychedelic feeling. It never seems rushed, and that sentiment is carried out in the lyrics themselves. "Give it time, as it beats on by" sings Rooney as the band introduce the use of guitar; the elongation of reverbed chords echo to full fade, one after another as an acoustic is heard carrying out the melody in the background.
"This song is about the pull your past has on you throughout life." Spectator tell Atwood Magazine. "When you leave – a place, a relationship, a home – there are always voices pulling you back into the past, and there's a struggle to stay focused on the present and future to move forward, accepting what you might lose in the process and how this changes you."
It's hard to hear when you don't understand
But let it go, you can't hold on to that
Hold on
Don't you leave me here, come and find me
I know you're the only one
You're the only one
That central theme of moving forward is put on full display when the chorus hits. A clash of the drum and the band washes over with a euphoric embrace, "Hold on, don't you leave me here, come and find me." The lyrics are expelled with such passion its hard to not feel a comfort of belonging within their work. Rooney swoons prolifically with a voice that calls to mind the sultry presence of Lana Del Rey. In that sense of fear we know all too well, being left behind, going on in life alone at times, the sentiment is filled with wavering notes that are sung with the warmth and guidance of a close friend watching over.
As we grow evermore within music culture, genres become bridged and the gaps between defining artists are on such thin lines. Spectator challenge those who might try to place a label upon their music, from elements of folk to dream pop, the band makes full use of everything they have at disposal. Production in the early knockings of the song feels more like something off Beach House's "7" while the latter, turns into anything but.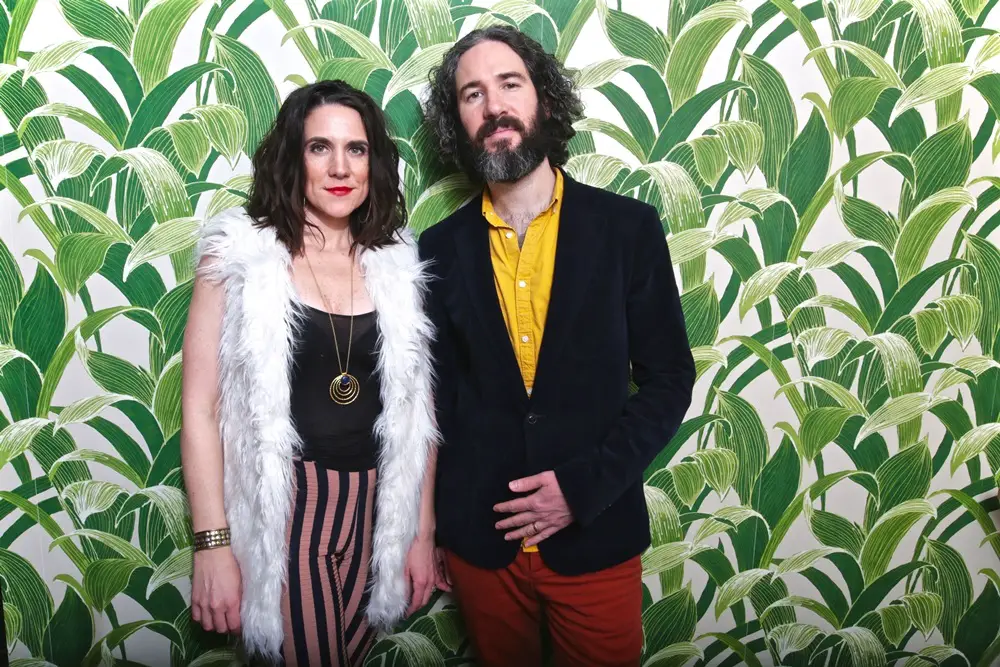 "The Only One" begins to draw to a close as Rooney repeats just that: "you're the only one." After riding through this whirlwind of emotion, they come to this earnestly honest conclusion, serving as a deep breath. The production stars to revert back to the simplicity of the songs start, and the momentum draws to a close. One last refrain is given by Rooney and then we dwindle out in this newfound relief.
Now having followed up their two prior singles "Waves" & "Weight" one can see the diversity within the upcoming albums production. Charlie, Baby is one that certainly tends to play at the listeners heartstrings and, for fans of such artists like The Pains of Being Pure at Heart and Wild Nothing, should certainly not be missed.
Stream "The Only One" exclusively on Atwood Magazine, and listen to Spectator's sophomore album Charlie, Baby out March 28, 2019 via Nordic Records!
Stream: "The Only One" – Spectator
[soundcloud url="https://api.soundcloud.com/tracks/544624956?secret_token=s-nfoe9″ params="color=ff5500&auto_play=false&visual=true&hide_related=false&show_comments=true&show_user=true&show_reposts=false" width="100%" height="300″ iframe="true" /]

— — — —
? © Nate Burrell
:: Stream Spectator ::