Ambient, subdued, and deeply moving, indie folk artist oh sleep's intimate 'try to rest' EP is a dreamily emotive journey through reflection and inner awakening.
— —
Indie folk artist oh sleep is the emotive soothesayer you didn't know you were looking for. The moniker for Bonn, Germany-based singer/songwriter Florian Sczesny since 2017, oh sleep is a warm, deep sigh: An introspective breath of fresh lo-fi ambience and heavy philosophical energy. The artist's intimate third EP, try to rest, is a dreamily somber journey through turbulent emotion: Tackling such dark topics as heartbreak, addiction, mental breakdown and more, oh sleep beckons us into our own reveries while offering an anchor to those who, like him, are replete with questions, many of which remain unanswered.
you're looking at these flowers
like you want them to
bury all the ashes
the feeling inside you
there's food on the table
two lovers left exposed
i can hear the neighbors
spread the news
– "why did you have to leave us behind?" oh sleep
Stream: 'try to rest' – oh sleep
---
Atwood Magazine is proud to be premiering oh sleep's try to rest EP, out this Friday, October 12, 2018. As a part of the energiekreis zuckerhut studios artist collective in Bonn, Florian Sczesny has been involved in an array of projects – from lending his vocals to progressive band Lake Cisco, to writing with and performing in the band EMMA6 and Kochkraft durch KMA. oh sleep is the artist's softer, highly personal outlet: a space for "intimate acoustic guitar driven records."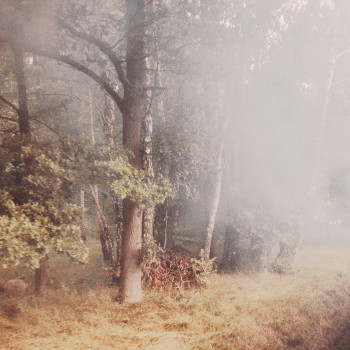 Inspired by the likes of Sufjan Stevens and Angelo De Augustine, try to rest is a tender four-piece movement that ends up sounding much like Dustin Tebbutt, Novo Amor, or 2011-era Bon Iver. Soft, subdued, yet deeply moving, try to rest dwells in life's in-between — the spaces often neglected, or ignored in the calamitous day to day. It is an opportunity to unwind and reflect; to consider where we are, where those around us are, and where we've been.
In short, oh sleep's new EP is an invitation to be raw and vulnerable; our true selves.
who will see you when the fog clears?
who will hold your hand?
who will reach out to dry them soft tears?
who will leave no doubt?
especially at night
when you're feeling out of sight
all in all, we're just numbers
a paraphrase for love unheard
we lean towards the light
and hope that we find all the answers
will they make it to you in time
– "numbers," oh sleep
"This EP is a milestone for a new mindset that I've established," Sczesny tells Atwood Magazine. "While working as a commercial songwriter and being stuck in the structures/ideas of the professional recording industry, I've slowly come to the conclusion that (musically speaking) I need to free myself from all the limitations I had brought myself into. That basically means: No studio, no producer, no label, no more losing time, no more overthinking and even no effort to make it hi-fi – I would do it all DIY – just with a little help of my friends here and there. I fell in love with the records of flatsound, fog lake, fox academy and rediscovered old classics from elliott smith, jason molina, sufjan stevens… and somehow, while making this EP and listening to all these records, I felt like being 15 again – when I was recording songs in my childhood room. I was free from all the concepts I thought I had to fulfill when making music. I also ended up recording more noise than instruments and mostly did one-takes, and I was more satisified with it than ever before. After releasing a pop-oriented EP called trio and a songwriter-esque EP called we can't waste all this time in 2017, I feel like with these four songs I found an honest and personally satisfying way to record and release all the songs I'm writing – and I'm looking forward to developing my newfound vision for as long as I can. To help me maintain this vision and to constantly release my output, I've recently set up a Patreon page where I release a new song every month."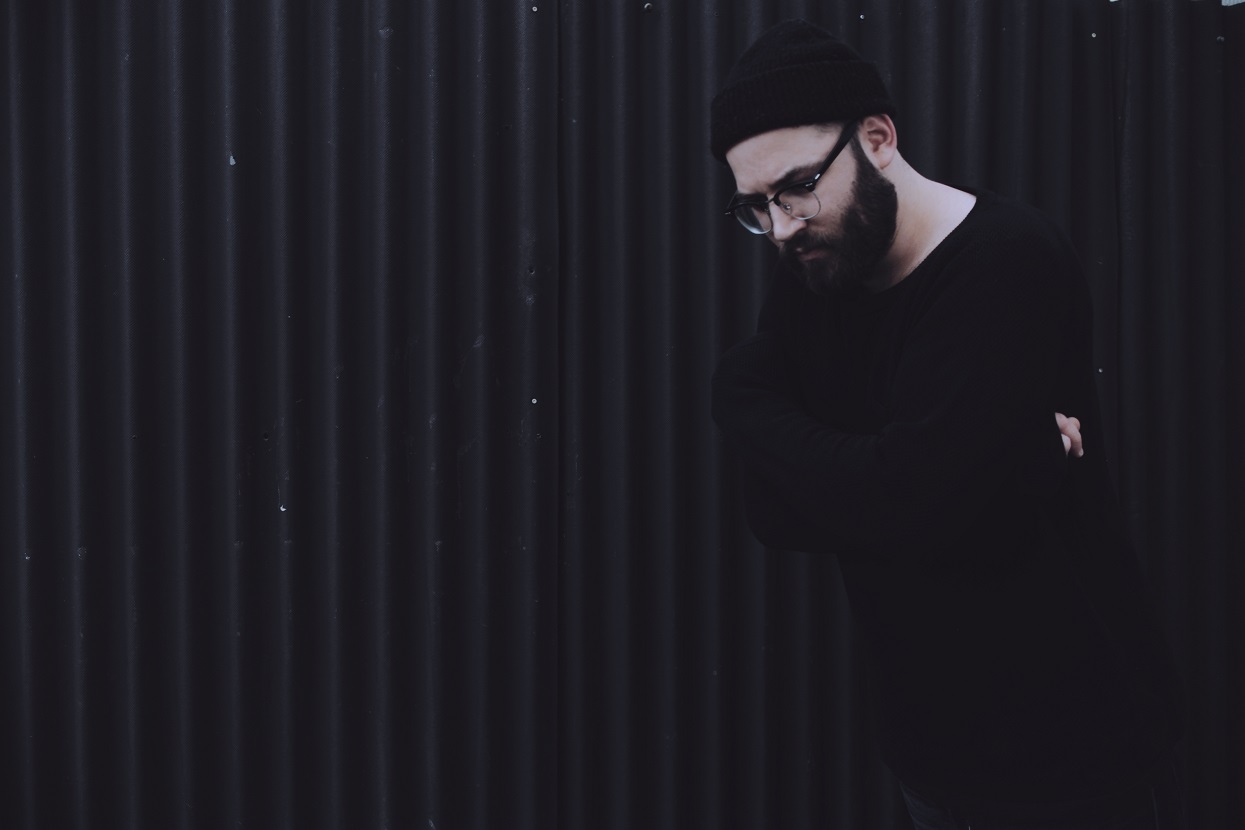 try to rest, in essence, heralds a new creative era for the artist: One defined by himself, without constraint or external input. One can sense Sczesny's excitement in his words alone, but we truly feel the weight of this beginning in his songs: "why did you have to leave us behind" is a pained expression of loss and disconnect. "numbers," a heavy, solemn ballad, is a critical reexamination of our individual and communal relationship with smartphones. In a recent Facebook post of the song's music video, the artist spoke at length on the subject:
it is probably the first time that i publicly address a topic that has worried me for quite some time now: smartphone addiction. to me it seems like the excessive use of smartphones not only has become socially accepted – it seems like we're condoning and trivializing addiction to digital communication services, nomophobia and everyday cases of social isolation.
i see people looking at their phones when they're in a room with their friends, as they nurture their children, as they witness the beauty of nature or while they go out to see a concert of their favorite band. to me it feels like almost every conversation i've witnessed in the last years always had a moment of distraction by modern technology. and somehow this behavior of "not-really-being-here" strikes a chord in me and makes me feel sad and somehow lost … maybe because unfortunately i'm stuck in an addictive behavior myself.
so i didn't make this video/song and write these lines to judge anyone or point my finger at certain concepts of living, i just want to remind you that meaningful real non-digital human interactions (may it be at a concert, in a bus, at school or at home) live of unconditional focus, appreciation, politeness and warmth and we can't let our personal addictions and compulsions destroy or alter important moments of our life.

---
Sczesny certainly has a thing or two to say about the world as it is, here and now. At the same time, try to rest is not meant to be seen as a critique, so much as it is an observant step back. "The EP is mostly inspired by the life of a friend of mine and started with creating the track 'why did you have to leave us behind,'" the artist explains. "This song was written shortly after my friend ended a 10-year relationship and his loss and pain became mine. The lyrics take you to the place where the couple has its final conversation about the relationship. From there on the EP takes you on a journey through his day-to-day-life (as I imagined it). The upcoming videos will also provide a bit of context and will sometimes expand the meaning of the musical work."
There's a lot to unpack there, and the best way to truly understand and appreciate oh sleep's depth is to listen to his music and experience it for yourself. try to rest represents an inner awakening: A jolting back-to-life of a person deeply engrained in the familiar and the routine. When that normalcy is taken from you, you lose your identity: Suddenly you're a beached whale, magnificent and graceful yet cut off from the life you know, helplessly alone in a world you do not know.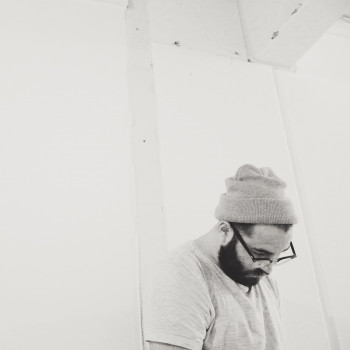 do you want me?
or are we lost at sea?
did i fail you?
oh am I sweet relief?
i followed for so long
i forgot myself
do you miss me?
or is there nothing left?
my heart it aches for soft release
hoping that you'll come to me
my way is set by walls of stone
knowing that i'll be alone
– "mm/dd/yyyy," oh sleep
From the provocative "why did you have to leave us behind" to the breathtakingly beautiful "mm/dd/yyyy" – a personal, powerful favorite – try to rest introduces the raw, uninhibited acoustic majesty of a new artist truly finding himself and his sound. Stream oh sleep's new EP exclusively on Atwood Magazine, and follow the artist through Patreon and the social links below!
try to rest is out everywhere Friday, 12 October 2018.
— —
— — — —
? © 2018
:: Stream oh sleep ::