"Heartbreaker" is a rollicking soft-rock anthem, helping newcomers Of The Wild stake their claim on the space carved out by alternative icons like Cold War Kids and Andrew McMahon In the Wilderness. 
Stream: "Heartbreaker" – Of the Wild
[soundcloud url="https://api.soundcloud.com/tracks/636781434?secret_token=s-pA9ai" params="color=ff5500&auto_play=true&visual=true&hide_related=false&show_comments=true&show_user=true&show_reposts=false" width="100%" height="300″ iframe="true" /]
---
There are few things more exciting than feeling an immediate connection to a piece of art, no matter its backstory. Northern California rock trio Of The Wild spark that connection within the first line, instantly transporting you to their world without making you feel any less seen. There's a specificity to their sound that Brandon Holiday, Christian Park, and Lance Harrington attribute to a demanding creative process, never settling for less than excellent. Paying homage to the iconic author and Sonoma county native, Jack London, the band draws inspiration from 1903's Call of the Wild, an adventurous novel about finding oneself through adversity. In pursuit of what may be their most ambitious project yet, Of The Wild invites us on their journey to self-discovery with a relentlessly catchy new single, "Heartbreaker." 
Atwood Magazine is proud to be premiering "Heartbreaker," the second single from Of The Wild's forthcoming EP, Banshee & Hope, out October 25. After placing their recording process on hold for a supporting gig with all-star folk-rock tribe Lord Huron — and embracing the hard-won challenges of creating a record on their own — Of The Wild are finally ready to show the world what they're made of.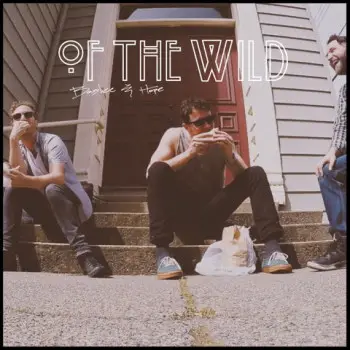 Well if politics are tied to it
I don't wanna make a scene.
You were always acting like it was a dream.
Now there's still some other
roads that remain to be seen.
You were always acting like it was a dream.
"Heartbreaker" is the kind of feel-good song you can leave playing on a loop for hours on end without ever getting bored. With a stadium-ready sing-along chorus, Of The Wild prove versatility through simplicity. There's a piece of this song that can appeal to nearly every audience imaginable — from the electrifying, big-finish guitar lick and the dynamic, piano-driven melody. While it's sonic inspirations reach far and wide, "Heartbreaker" is anything but a generic knock-off of your favorite mid-2000s alternative chart-topper. Of course, there are clear ties to alt-rock greats like Cold War Kids and The Killers (whose drummer acted as a mentor to the up-and-comers during the songwriting process). But there's also innovation, fearless freedom to create something altogether classic and modern. 
When asked to describe the meaning behind the new track, the band playfully sums up their creative ethos with a quippy retort. "If I answer this question straight forward, it takes away the fun and imagination from the listener, in that they no longer get to interpret the song for themselves, and place their own personal narrative to it," the band tells Atwood. "I want the listener to be able to adopt the song to them."
And every time that I get free,
You wanna come and chain me.
I was never good on my own,
You know i'd call but your never home.
Firm believers that "lyrics are sexier with some of their clothes still on," Of The Wild reminds us all that there's something for each of us to discover about ourselves through music, even if we're simply the ones listening. We are just as vital to the creative process as the creators themselves, absorbing all the heart these artists pour out in front of us without end.  "Heartbreaker" exudes a certain level of ambiguity, surely for this very reason. Indie-tinged Americana with a festival pop flair, this song is as much a ballad as it is an upbeat anthem. It's as reckless as it is restrained. There's joy in the rhythm but a sting of pain lingers in the lyrics. You can already picture theaters filled to the brim with starry-eyed fans, eager to sing each note back at the stage with a heartsick ferocity. It's the same energy that carries through the best of artists like Andrew McMahon In the Wilderness and Bleachers — through all the hurt, there can still be hope.     
Don't need a Heartbreaker, Heartbreaker.
Well I just can't deal, oh no.
I need a soul shaker, soul shaker,
To keep things real.
No matter how uncertain things feel in love and politics and everything around us, "Heartbreaker" remains a beacon of positivity. It's an ode to overcoming; to finding your way through the chaos and forging your own path. With this spirited single, Of The Wild remind us that despite our differences, music is the great democratizer.      
Of The Wild's Banshee & Hope EP is out Oct 25, 2019!
— —
Stream: "Heartbreaker" – Of the Wild
[soundcloud url="https://api.soundcloud.com/tracks/636781434?secret_token=s-pA9ai" params="color=ff5500&auto_play=false&visual=true&hide_related=false&show_comments=true&show_user=true&show_reposts=false" width="100%" height="300″ iframe="true" /]

— — — —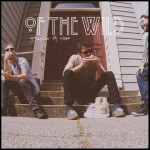 ? © 2019
:: Stream Of the Wild ::