Despite their relative youth, ARMORS, Orange County's hottest synthpop act, have certainly made a name for themselves. The trio (made up of vocalist/drummer Olen Kittelsen, guitarist/bass guitarist Kody Buxton, and keyboardist Sam Beresford) racked up praise from (the world-famous) KROQ following last year's four-song Collisions EP. And though two out of three of the band members have only recently turned 21, ARMORS have played alongside the likes of Meg Myers, Night Riots, and HUNNY over the past two years. 

The maturity that has allowed ARMORS to gain a near-nationwide following despite their young age — reflected in their newest single, "Overdose." Released 11/11/2016, the song finds ARMORS doing what some of the world's most popular bands cannot – tackling deeper themes while remaining loyal to their sound.

Listen: "Overdose" – ARMORS

[soundcloud url="https://api.soundcloud.com/tracks/292348957″ params="color=ff5500&auto_play=true&hide_related=false&show_comments=true&show_user=true&show_reposts=false" width="100%" height="166″ iframe="true" /]
---
From the first beat of the drums, it's hinted at that the song's tone is going to be slightly different. Produced by Sir Sly's Jason Suwito, "Overdose" is still strictly synthpop, yet frustration pervades the song. The first words out of Kittelsen's mouth are "I am so damn done living for a modern wage" erasing all thoughts that "Overdose" is going to be all happy-happy joy-joy. As the song progresses, Kittelsen's anger and hopelessness build, leading him to darkly  self-reflect ("Know that I'm not right, living like an animal/ Starving every bit of life from my flesh and bones"). The pent-up self-criticism and anger eventually find their full release in the chorus. Kittelsen's brilliant falsetto, backed by Buxton and Beresford's upbeat instrumentals, soars–both a release of fury and frustration and a stark meditation on the human condition.
Lord knows that our blood flows chemical
Fear we'll overdose, overdose, overdose
We're just lost souls anyway, feel no pain, mechanical
Overdose, overdose
The second verse finds Kittelsen musing on the nature of life and love. Despite his youth, he sees the lives most people live for what they really are–an attempt to live fast and get a brief hold of life's ephemeral pleasures. Kittelsen doesn't agree, simulataneously lamenting humanity's avarice and desperately wanting to make something real "last." Kittelsen is caught in the middle, which just encourages his frustration all the more. And all the while, the song's message remains not a complaint but a meditation. Kittelsen is frustrated and "done," but what he sees does not make him want to self-destruct–it's just him observing what the world is like.
It's a punch drunk love, promise that I'm not insane
I'm not jumping from an overpass, to find peace at last and shatter my frame
It's a fucked up world, we're only into living fast
So if only for a moment, let's try to make it last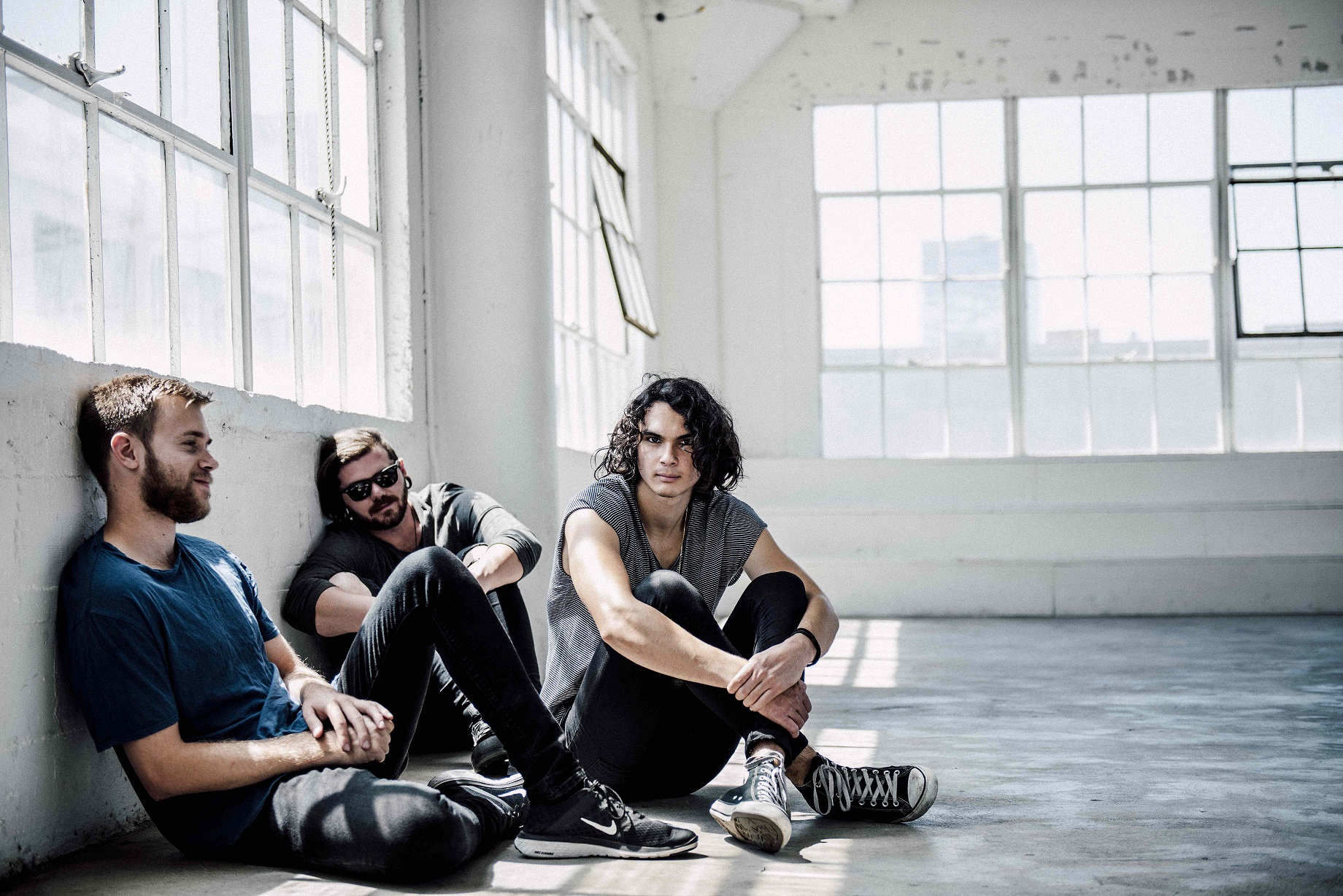 It's important to note that "Overdose" does what a lot of contemporary hits do not: It focuses on the fact that there's not always a simple reason for, or resolution to life's challenges. Of course, it does so through peppy synthpop and Kittelsen's near-Timberlake-level falsetto, but that ought not to make the sentiment any less valid. In fact, the song's honesty is what ends up making it even more appealing–something the band originally struggled with. Says Kittelsen: "It's tough for me to be honest with lyrics, and quite frankly, it's tough for me to be straightforward off the page as well. But oddly enough, bluntness, and saying exactly what's on his mind is decidedly Kody's most endearing trait as a person and as a lyricist. And I think that's what makes us such a good team. This song came together during a point in my life where I was not okay. And it took my best friends to see that and turn it into something worth singing about."
ARMORS' decision to tackle the darker side of life on their own terms, through honest lyrics and their own signature style, marks a new step in the band's direction. In "Overdose," the trio have proven their capacity to balance weightier subject matter while remaining true to their sound.
cover photo: ARMORS © Lhoycel Teope
:: ARMORS Live Dates ::
12.03.16 – Constellation Room, Santa Ana, CA
1.19.17 – The Loft at CenterStage, Atlanta, GA
1.20.17 – State Theater, St. Petersburg, FL
1.21.17 – The Social, Orlando, FL
1.24.17 – House of Blues, Houston, TX
1.25.17 – House of Blues, Dallas, TX
1.27.17 – Crescent Ballroom, Phoenix, AZ
1.28.17 – Regent Theater, Los Angeles, CA
1.29.17 – The Chapel, San Francisco, CA
1.31.17 – Hawthorne Theater, Portland, OR
02.01.17 – The Crocodile, Seattle, WA
02.03.17 – The Complex, Salt Lake City, UT
02.04.17 – Bluebird Theater, Denver, CO
*all 2017 dates supporting SafetySuit