Euphoria: We know the word, but do we know the feeling? STAL's dynamic new anthem "Fresh Blood" taps into that glorious, fleeting emotion with electric passion.
Oh oh oh oh oh
I'm filled with fresh blood
Oh oh oh oh oh
I'm filled with fresh blood
I shoot like John Wayne
I scream like Kurt Cobain
Listen: "Fresh Blood" – STAL
---
Atwood Magazine is proud to be premiering a fresh look at "Fresh Blood," the lead single off STAL's upcoming EP of the same title. Led by Pierre-Marie Maulini (guitar, synths vocals) alongside Renaud Rodier (drums) and Jeff Di Rienzo (guitar, synths), Los Angeles' STAL are making a name for themselves thanks to what can only be described as an absolutely breathtaking artistry. Maulini is as adept at balladry as he is at anthems, his ear attuned to devising subtle moments of intimacy and bombastic moments of energy.
This is particularly evident in STAL's live show, which we get a taste of in the group's new visual for "Fresh Blood."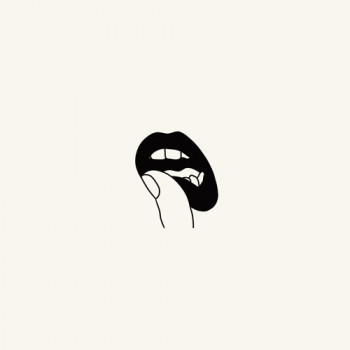 I walk like Kate Moss
Disco like Diana Ross
I believe in you
I believe in me too
A new lease on life
We can get it, get it, get it yeah
Hands on the wheel
I'm feeling alive
"We shot this live session at Jeff (Di Rienzo)'s studio THE OFFICE, THE ARTIST in Paris. It's like my second home out there," shares Pierre-Marie Maulini. "His studio is a place where all our friends, musicians, filmakers, etc are gathering. It was natural for us to film it there! A massive thanks to our buddies Valentin Nauton and Laurent for their sense of art."
It's not often a band can capture two ends of a spectrum – the pure energy of rock, and the haunting sobriety of folk – yet STAL's mere existence proves that such raw talent is possible, and it still does happen. Having already toured with the likes of Nothing but Thieves and Matt & Kim, STAL are a rising star – promising and shining bright.
Oh oh oh oh oh
I'm filled with fresh blood
Oh oh oh oh oh
I'm filled with fresh blood
Sexual as Marvin Gaye
A fool like Kanye
Pop as Madonna
Royal as Diana
Whether you're into "Fresh Blood" for the clever, catchy cultural hooks (Sexual as Marvin Gaye, A fool like Kanye, Pop as Madonna, Royal as Diana) or for its sleek spirit, the writing's on the wall: STAL are a sure-fire artist to watch this coming year as they tap into something timeless.
— —
— — — —
photo © Julien Mignot
:: Listen to STAL ::