Every Friday, Atwood Magazine's staff share what they've been listening to that week – a song, an album, an artist – whatever's been having an impact on them, in the moment. Here's this week's weekly roundup!
— — — —
— —
:: "Come Down" – Noah Kahan ::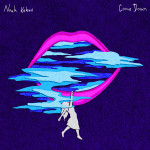 Noah Kahan is shaping up to be one hell of a musical force: The Vermont artist caught my heart with January's debut EP Hurt Somebody. At the time, I wrote, "Noah Kahan and his music are a stirring reminder that great songwriters make great songs," and that statement continues to hold true with Kahan's new material.
On the surface, "Come Down" is a song about helping a friend through (what Kahan's PR described as) a "dramatic trip." Kahan narrates the story in the verses, singing about how he arrives on the scene to find a friend in a frenzied, paranoid state. "And all at once you started breaking down down down," he chants, adding a warm cadence to every syllable, "crying saying, please don't leave me now." The chorus then finds Kahan singing directly to his friend, calming them with a reassuring message of togetherness and unity:
I know that you're so afraid
and it's getting late
but I'll stay till you come down
So close but you're
miles away, it'll be ok
cuz I'll stay till you come down
So why does this song speak so deeply to me? I haven't had the distinct pleasure of guiding a friend through a bad trip, but I have known what it's like to need someone, and to be there for someone else in their time of need. "Come Down" is one giant anecdote for kinship and lending a helping hand; it radiates with affection and caring with abandon, two qualities that we could all use a lot more of on a daily basis.
Noah Kahan doesn't preach any of this specifically; all he does is provide a story of simple everyday heroism – of being there, in full, for someone else. "I know that you're so afraid, and it's getting late, but I'll stay till you come down." Everything is going to be just fine, and you need not worry, because I'm here now. It's the sort of soothing message a parent might tell a child, because it works: Whether or not we have any real control over the situation, sometimes another's presence is all a struggling person needs. In its shining, folky pop vibrance, "Come Down" reminds us to love one another, and to share that love: What a beautiful message, from a beautiful song.
---
:: "Boys" – Lizzo ::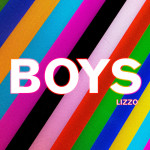 It's officially summer 2k18 and Lizzo has delivered an absolutely fabulous part banger. The queen of strong woman anthems and reminding ladies all over the world that they ain't need no man, Lizzo is hot on the scene and her star is rising fast. Her latest single, "Boys," features a funky, rhythmic beat over which Lizzo delivers her signature sassy lyrics and fierce vocals. The song is irresistible in its catchiness and unabashedly wild – from siren samples to an audience chanting "Lizzo! Lizzo!" and some seriously fire guitar solos sprinkled in. It's a bit all over the place, but it works. That's kind of Lizzo's M.O. – bringing elements together that may not traditionally mesh or read with a wide audience, but under her guidance and alongside her fearless nature it always comes together. Add that to her dedication to body positivity, self love and straight up having a good time for her sure fire recipe for success.
---
:: "A Trick of the Light" – Villagers ::
Finding a balance between the hurt-so-good of musical melancholia and the good vibes feeling of typical summer releases, is a goal of many an audiophile. Especially during hot summer months, when the atmosphere is made up of equal parts steamy mosey and frolicking party. It's clear then, that Irish folksters, Villager's June '18 release "Trick of the Light," full of slow swagger and thoughtful lyrics like:
It's time that I let go of the things I can't control
This path that I have taken is the only one I know
Well I've come so far to get here and I've got so far to go
So I'll take what I can get in matters of the soul
is an obvious addition to this summer's "Porch Sitting & Deep Thinking" playlist.
---
:: "No Expectations" – Bahamas ::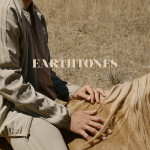 I think the older we get the more we have to shift our outlook and expectations. This doesn't have to be negative, but it sometimes feels that way. With "No Expectations," Bahamas seems to get at this feeling of shifting your mindset, dealing with life's ups and downs, and finding art and beauty in, not only growing older, but growing up. The song's opening lyric, "With no explanation, life can be sweet/ I've no expectations, but please just stay with me" has a duality to it, being both joyful and pleading. Of course, the rest of the song does this, shifting back and forth between happy and sad, but always sounding calm and serene…It's truly a testament to life, and seems to be getting at the idea that there are things we cannot change or control, so we must stay calm and live our lives with no expectations. Of course, this doesn't mean we give up, but quite the opposite: we start allowing ourselves to see reality for what it truly is, and accepting that life isn't always what we want it to be, and that's okay.
---
:: "Pull Up" – Mae Muller ::
This track is a powerful depiction of the multitude of emotions which find yourself plunged into while you're going through a break-up. Mae Muller reminisces while almost simultaneously looking forward to moving on in defiant, powerful fashion. The production is enthralling but also an emphasis on Mae Muller's vocal allows the track's message to really thrive. 'Pull Up' is a prime example that when infused with authentic, multi-layered emotion, Pop is an excitingly engrossing genre. It also serves as a perfect introduction to Mae Muller as an artist and if you like this track you won't be disappointed with her other tracks, especially B.B.A and The Hoodie Song.
---
:: Gloing Pain$ – Lil Aaron ::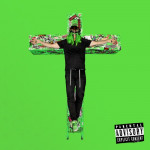 I've had Lil Aaron on repeat leading up to my interview with him. He blends rap and pop-punk in a way that hasn't been done before. He really enjoys moving the line around with genre, and his latest release Rock$tar Famou$ is an extension of that. I find myself constantly coming back to his first album/EP, Gloing Pain$. Where Rock$tar Famou$ feels like more an exploration of incorporating his rock influences into trap, Gloing Pain$ sees Aaron incorporating his trap influences into classic early 2000's emo and pop-punk. "Nightrider" is like a Hawthorne Heights song run through auto-tune with a beat under it: something that shouldn't work, but Aaron is so passionately involved in both worlds that he can sell it. The release's highlight though is "Drugs"-a pop-punk banger that breaks down with a mumble rap bridge. It's funny, catchy, and glamorous. It harkens back to the days when blink-182 would release a music video where they could run naked through the streets. It's reckless adolescent adoration that takes one genre into the future and shows the influences of the past on another.
---
:: Cruel Intentions Soundtrack ::
This week for me revolved entirely around the long, gruelling wait for the new Gorillaz album, 'The Now Now' (released today). As one of my favourite bands of all time, I've found it difficult to focus on any other new music for the past week, my mind drifting always to the four teased singles of The Now Now and online sneak previews of the album, refusing to acknowledge any other releases. However, this roundup is not about the Gorillaz, or The Now Now (although there is an air of Albarn to my choice this week). When I couldn't focus on the present, I decided to go back and write about something a little older.
In this paragraph I will be sharing my rediscovering of a stunning soundtrack to a classic and defining film of the nineties: Cruel Intentions. In falling between Spotify subscriptions, I was forced to turn to my physical CD collection (a section of which is entirely devoted to film soundtracks). Stacked between ' Baz Luhrmann's Romeo and Juliet' and 'Quentin Tarantino's Pulp Fiction' was this ode to 90's rock, the perfect soundtrack to the niche Gen-X, sociopathic teen-romance that is Cruel Intentions. From the bitter vocals of Placebo's 'Every You Every Ee' to the poignant finale of The Verve's classic 'Bitter Sweet Symphony', this album is an absolute stellar collection that encapsulates the sound nineties music that wasn't Nirvana or the Backstreet Boys. It's a rollercoaster of nostalgic angst and all round great music. If you can see past the foul acting of nineties Ryan Phillippe then I'd thoroughly recommend rewatching the film for the full impact of the soundtrack.
— — — —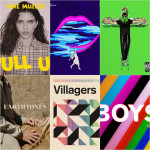 ---
:: This Week's Features ::