There's a deep, relentless ache at the heart of Phosphene's "Wandering" that pulls us close as the Portland, Oregon dream pop duo create a space where darkness, romance, and tender turbulence collide.
Stream: "Wandering" – Phosphene
---
You said you were slumbering, and me, I just woke up. You said you were wandering, and me, I just found out….
Yes, the idea of falling in love en route to the afterlife sounds… poetic. Romantic, even. But Phosphene's new song isn't one of euphoric ecstasy, and it doesn't necessarily have a happily-ever-after ending. Rather, there's a deep, relentless ache at the heart of "Wandering" – a mix of raw fear and desperation radiating through warm sounds and tender beats; the sense of flailing around in the darkness, searching for an anchor of some kind to guide us, soothe our souls, and tell us everything going to be okay.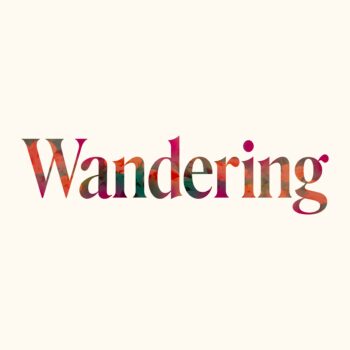 You said you were wondering
and I can't replay
Something that once struck fear
Something crystal clear
You said you were slumbering
and me, I just woke up
You said you were wandering
and me, I just found out
Atwood Magazine is proud to be premiering "Wandering," the third and final single taken off Phosphene's third full-length album, Transmute (out September 15, 2023). Following earlier singles "Jigsaw" and "Black Sheep," the enchanting "Wandering" is a charming, emotionally charged display of Phosphene's undeniable talents as an ever-evolving entity, always pushing themselves as songwriters and aural architects.
The Portland, Oregon-based duo of Rachel Frankel (guitarist, keyboardist and vocalist) and Matt Hemmerich (drummer and guitarist) create a deeply intimate, gently atmospheric world of hypnotic wonder, blending brooding guitars and syncopated drums with lilting strings and an entrancing vocal performance that, as one, invite us deep into a world of fantasy, inner reckoning, and self-discovery:
Say you won't come back,
it's you that makes this place (home again)
Say you won't,
I'll never love again (once again)
Dress on up in black,
I'll bring you a parade (here again)
Don't resuscitate
I'll never, I'll never love again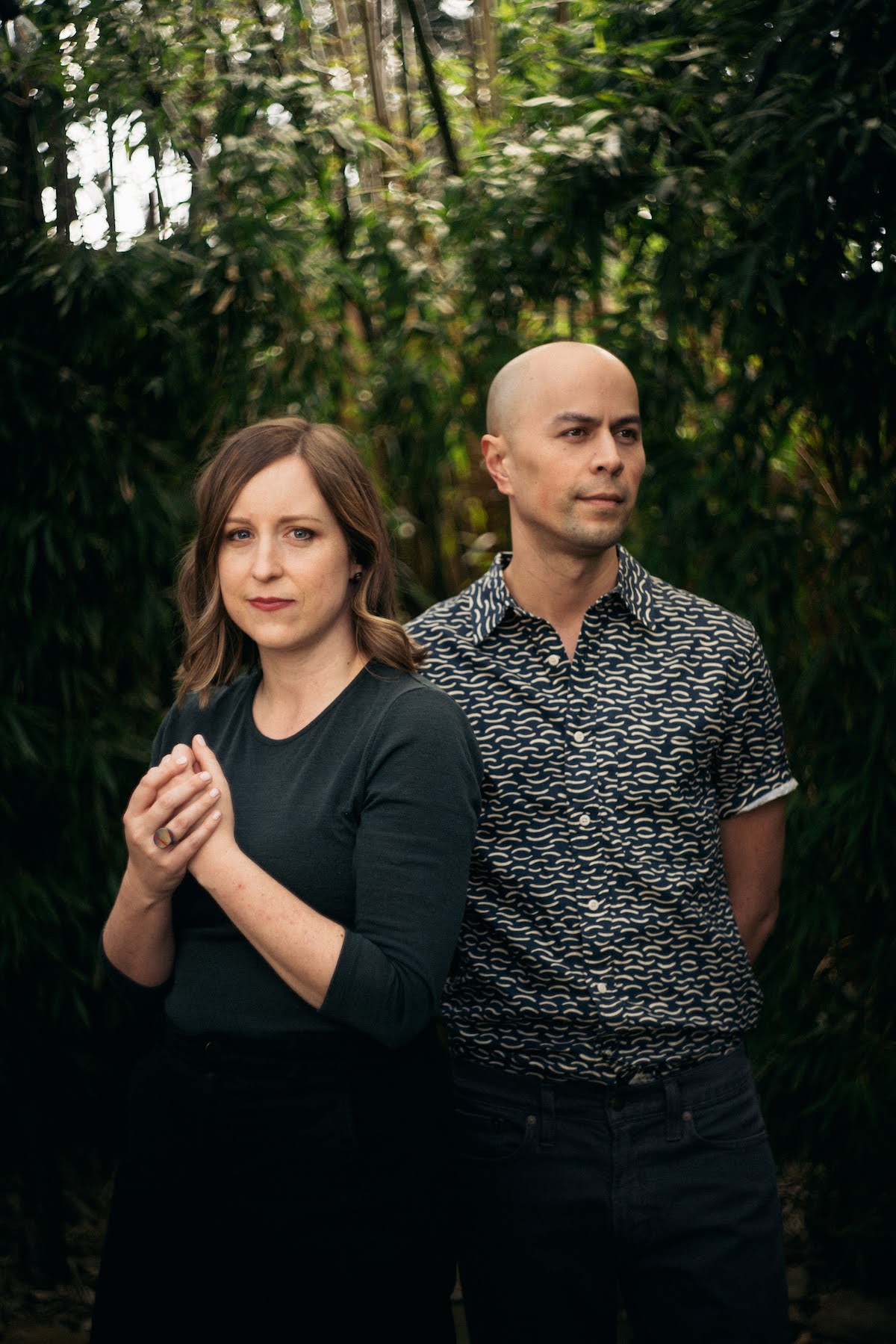 "'Wandering' tells the story of a person who falls for someone they cross paths with on their way to the afterlife," the band tell Atwood Magazine. "The tune was sonically inspired by an amalgam of jangle pop, Death Cab for Cutie, and Camera Obscura. It also marks a first for our band, as we incorporated digital string arrangements to expand [our] sound."
"Lyrically, I had a field day with this concept," Hemmerich shares. "In America, we view death through such a grim lens and allow it to stoke our worst imaginations. I wanted to write an anecdote where that fright actively prevents the narrator from fully embracing their end. It clouds their vision so much that they believe their infatuation with a complete stranger is somehow love. That fear of loneliness, especially in romance, can lead to acts of desperation. There is a bit of humor in there, though, and the song is buoyed throughout by Rachel's melody and the shimmering instrumental."
While in theory, the song's visceral, aching lyrics and its propulsive music might seem at odds, the two go hand-in-hand to create a listening experience filled with tension. "I've always been curious about arranging, and this song's bright and open atmosphere was conducive to lacing in some fun Wall of Sound strings. It put me in a different headspace, having to think and write as more of a classic composer," Rachel Frankel adds.
You said I was posturing
and I can't repay
this debt that brought me here
I need you, my dear
As if I was pondering
It's true, I won't wake up
Will you keep me company
before we both black out?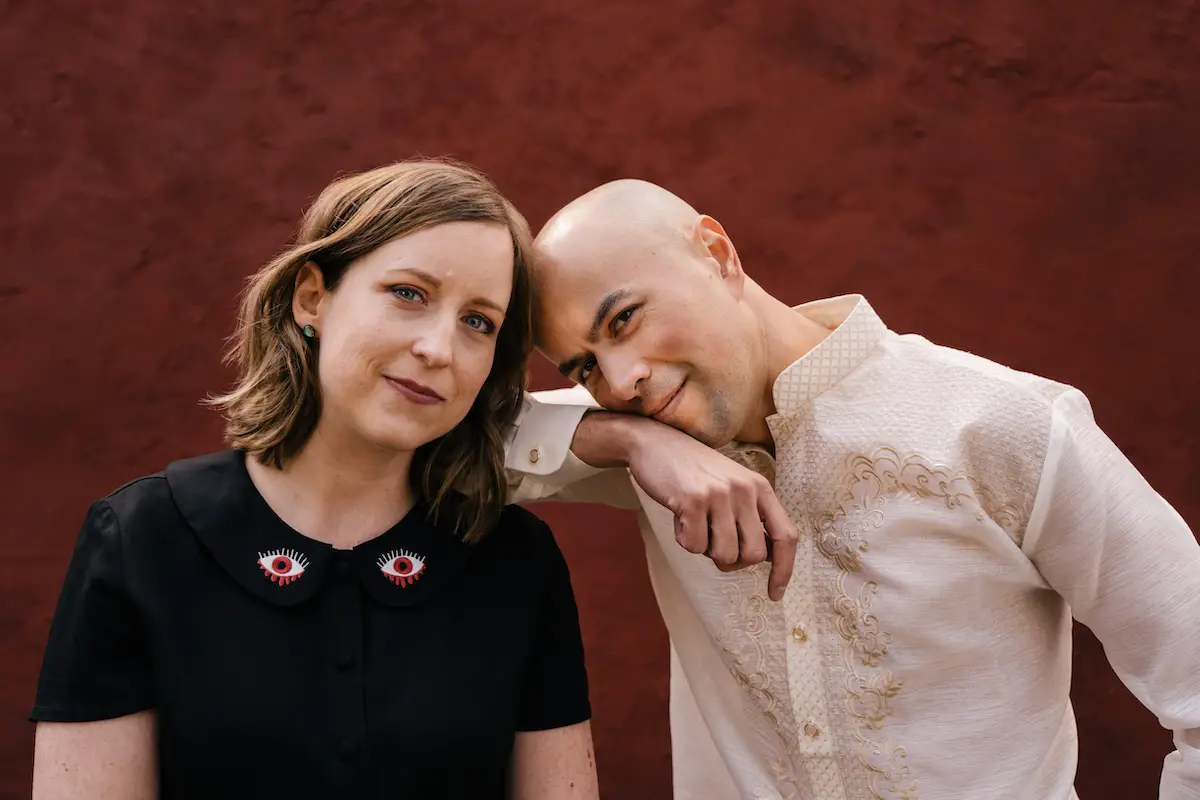 "Wandering" is an intense reflection on our shared humanity: That temporality we so often try to ignore, rather than recognize and (dare I suggest it?) embrace as a key piece of the experience. It's a gentle giant carrying a heavy weight; a song that, while existential in nature, comes to us like a familiar friend: Ready to comfort, pacify, and ease our worried minds. Stream Phosphene's latest single exclusively on Atwood Magazine, and stay tuned for the band's forthcoming third studio album.
Transmute is out September 15, 2023!
I'm aching, dwelled on all the days
that I made you laugh at me, I wrote
Don't wake me, tell them all the ways
that I faded back into
— —
Stream: "Wandering" – Transmute
— — — —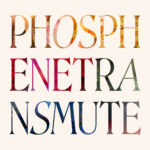 © Jeffrey Placencia
:: Stream Phosphene ::
---