An achingly intimate record of hope and healing, connection and catharsis, Paulina's debut EP 'Just Know, It'll Be Okay' is an outstretched hand: A ray of reassurance, reflection, light, and love channeled through five diaristic, soul-stirring indie pop wonders.
Stream: 'Just Know, It'll Be Okay' – Paulina

---
Over a couple of months of writing and writing, it naturally formed into what it is today – a reminder to have faith in yourself and the world around you.
To best appreciate Paulina's debut EP, perhaps it's better to start at the ending and work our way backwards.
In the record's final moments, as the music is slowly fading to black, the 18-year-old singer and songwriter from Brisbane/Meanjin delivers her beautiful mission statement: "In this life there are so many choices to be made, people to save and well, with such little time to wait. So wherever you are and whenever you hear this, just know, it'll be okay." Her voice is cool, confident, and comforting; a beacon of reassurance in a sonic sea that, just moments ago, was bustling with searing drums, soaring synths, glowing pianos, and radiant, roaring guitars. And isn't that her point? No matter how turbulent life gets, have faith that you can make it through. Believe in yourself, and believe that this world has a way of balancing things out. It doesn't always feel good in the moment, but if we stay the course and keep true to ourselves, there's no telling how much we can do, and how magical our lives can be.
An achingly intimate record of hope and healing, connection and catharsis, Just Know, It'll Be Okay is Paulina's outstretched hand manifest in song: A ray of reassurance, reflection, light, and love channeled through five diaristic, soul-stirring indie pop wonders.
Think to yourself
You've fallen under a spell
I want you to open your eyes
and see the warning signs
Please just think for yourself
Higher power's shifting our world
If we don't stand our ground
We're helpless
So what are we waiting on?
'Cause I think that
we're the ones worth fighting for
in this holy war
'Cause I think that
we're the ones worth fighting for
Atwood Magazine is proud to be premiering Just Know, It'll Be Okay, Paulina's smoldering, seductive, and soul-stirring debut EP (independently out August 11, 2023). Born in Germany and raised in Queensland, Australia, Paulina has quickly made a name for herself in her country's soul pop scene since debuting just three years ago. In 2022 she won a Queensland Music Award in their "Youth" category, sold out her debut headline show at home in Brisbane, and her song "Shed a Tear" was featured in Triple J Unearthed High's Yearbook.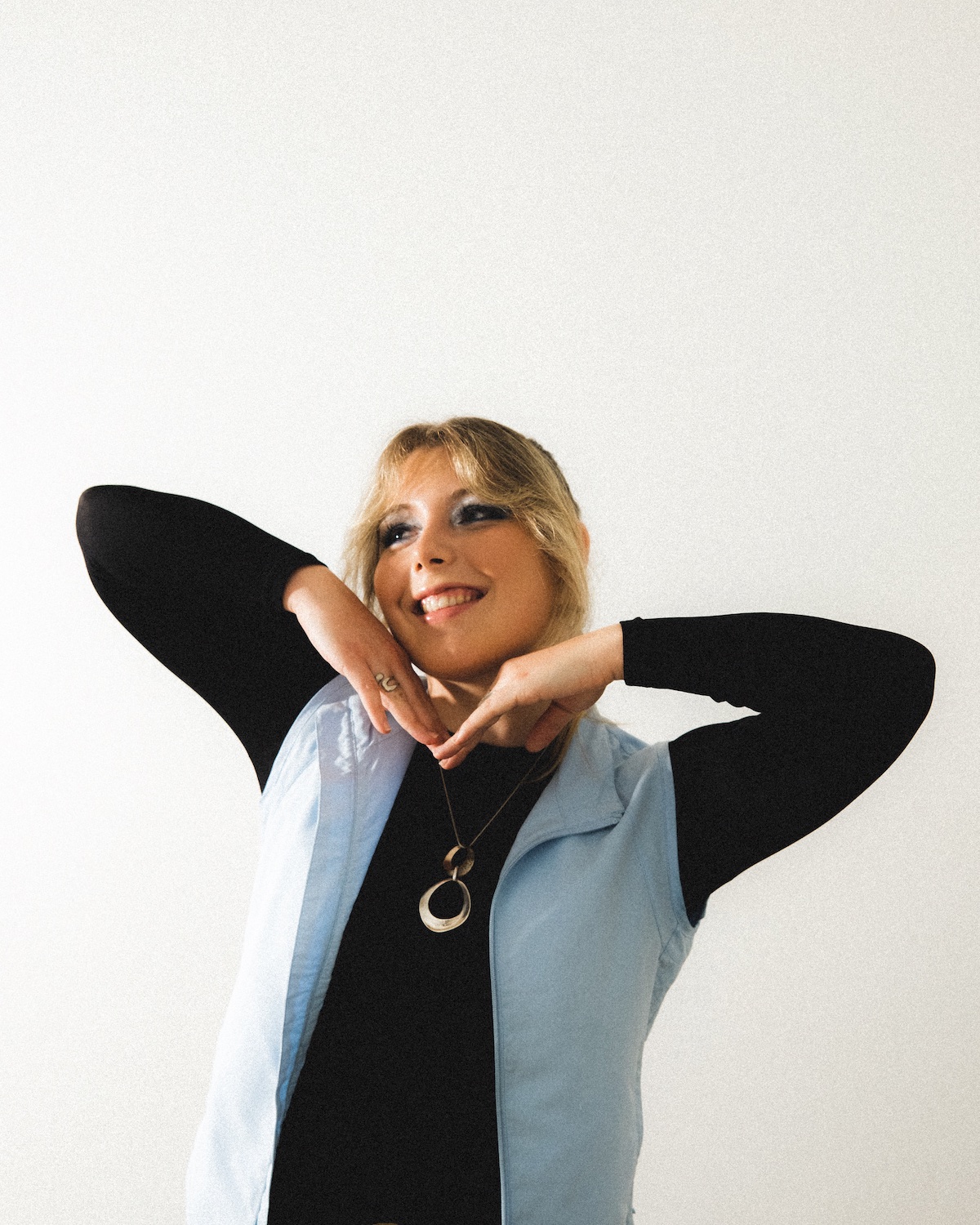 This year has been a different kind of "busy," with Paulina collaborating with Tim Bettinson (AKA Vancouver Sleep Clinic) and Luke Jenkins to write and record her debut EP in Australia and in Lisbon, Portugal. And while you could say this introductory project ended up being a kind of coming-of-age record, one might be better off calling it a diary during dark times.
"'Just Know, It'll Be Okay' is a reminder to have faith in yourself and the world around you," Paulina explains. "We began writing this project when the war in Ukraine had just broken out and America and its Supreme Court began stripping more and more people of their human rights, all whilst I was dealing with my own personal life and finishing high school. Seeing as the songs on the EP explore some really serious topics that I had either caught wind of online, on the news, or experienced myself, I was put into quite a dark headspace at times simply because of how overwhelmed I was by the negativity in our world."
"However, I kept reminding myself that even though things were tough at times, I had to believe that everything would be okay in the end, so naturally 'Just Know, It'll Be Okay' became the title of the EP. I hope to spark conversation through these songs, give people the space they need within my music to feel what they have to, and leave them with a sense of hope that everything will be okay."
---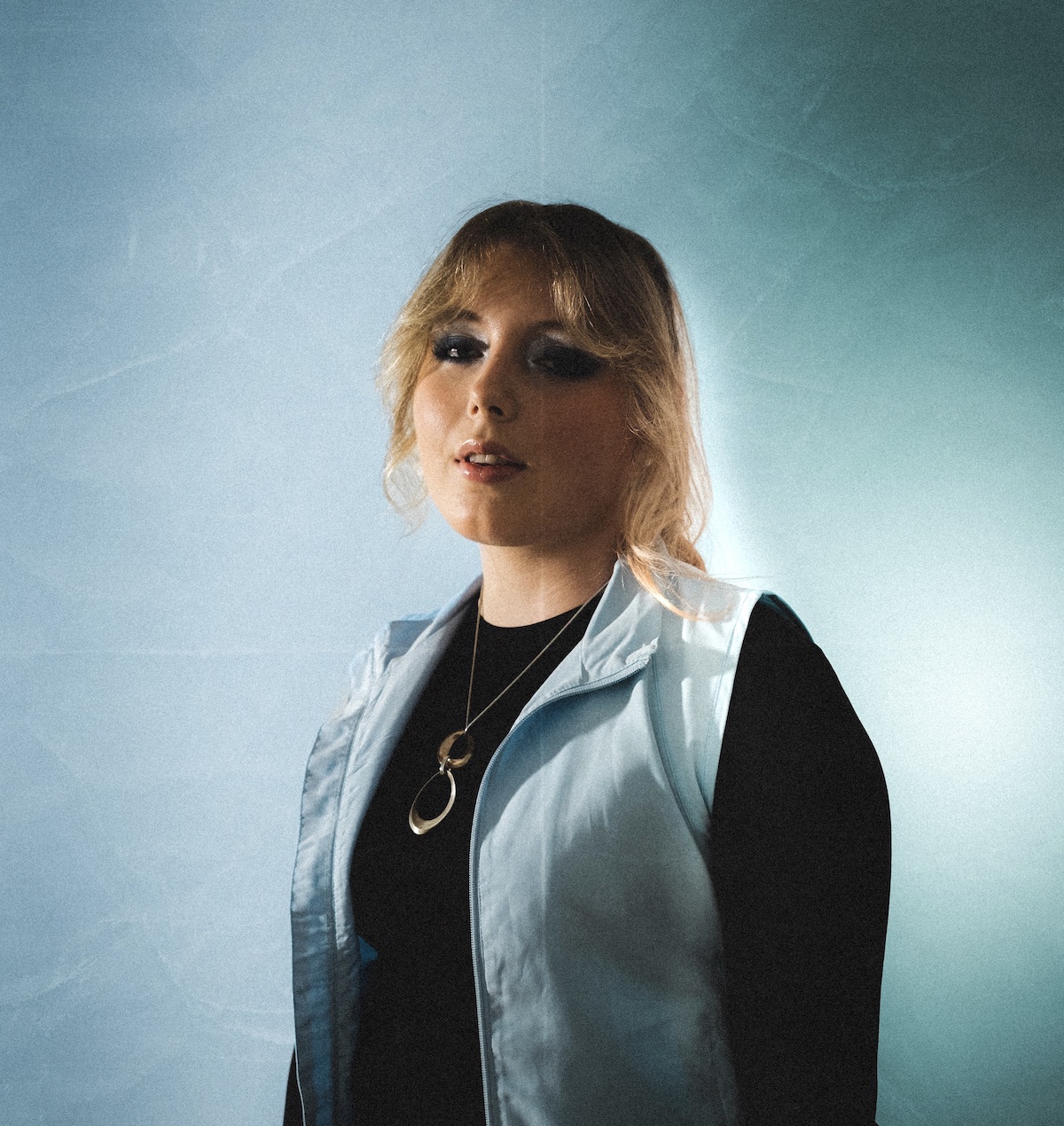 Paulina's first EP follows a string of successful singles like "INSANE," "Shed a Tear," MINDGAMES," and "Untouched," as well as EDM-world collaborations like "Roses" (with ampir3) and "Music Is My Suicide" (with BTWRKS and X-Ray). She explains that it was only as she began writing and record that her EP's true identity revealed itself to her.
"Honestly, I had no idea where I wanted to take this record when we first started it," she says. "I guess it just naturally came to fruition as I found myself delving into a lot of dark and full on topics and had to constantly remind myself that everything would be okay even with all of these crazy things happening around me. Some of those things including the war in Ukraine, Roe v. Wade being overturned in the US and more. It's funny because a month into making the EP, I was super set on five specific songs being the project and thought we had finished writing. Tim Bettinson (aka. Vancouver Sleep Clinic) and Luke Jenkins – who made this project with me – were like, 'Let's keep smashing out more songs for a bit and we'll then go from there.' Obviously, I was super keen to keep writing, so we did just that for another few months, and it turns out that only 1 of those 5 songs ended up making it onto the EP."
"It's really cool to look back at myself then and think about what I thought this whole process was going to look like, and to then be able to now reflect on the whole process and see that it all turned out completely different. I'd love to just go back in time and say to that version of me, "Oh girl, you have no idea what's about to happen, but have fun!" Like back in May of 2022, I would never have thought that I'd be recording the vocals for the EP a few months later in Lisbon, Portugal. It's just wild seeing where life takes you."
While still a teenager for another year or two, Paulina's keen sense of self reminds us once again that age is just a number.
"I hope [this EP] shows people more of who I am at my core," she tells Atwood Magazine. "I care deeply about my community, the people and animals in my life, and the world around me. As much as I love just making genuine feel good, vibey songs, I hope this EP shows that I can and want to do so much more than that with my music. Artists like Tracy Chapman inspire me – someone who not only gives people music from her soul, but gives those same people a voice in times when they aren't being heard, and also gives back to the world she's a part of in many different and impactful ways."
"I only hope to keep making music for years to come, so I can make as much of a difference in this world as I can and serve people and our environment through love. What's most exciting is that this is only the beginning of my story too, and I'm so keen to keep writing it!"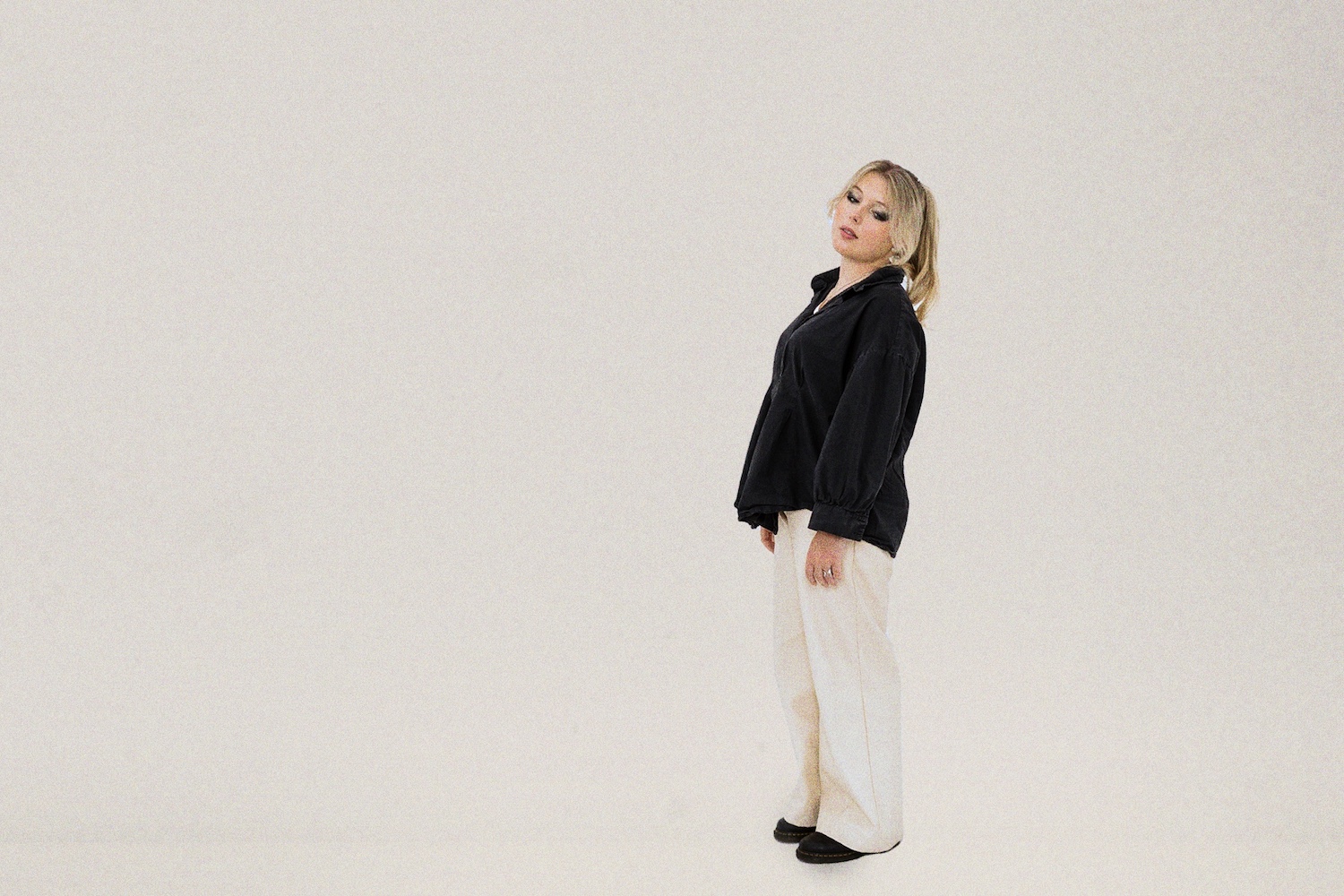 Paulina describes Just Know, It'll Be Ok as a record of healing, solace, and hope.
Its title, derived from that aforementioned ending sequence, is an intentional balm.
"In a world like today, that's just so ridden with problems, violence, and little hope, I wanted to remind people that there is hope for better days, for happier moments and for their own peace," she smiles.
From its more atmospheric, electro- and trip-hop influenced opening track "Worth Fighting For" to its breathtakingly beautiful finale "Maybe We're Running," Just Know, It'll Be Okay is an enchanting, immersive world of warmth from start to finish. The achingly emotive "Give It All" highlights Paulina's ability to spill her soul in song, whilst "Hearsay" is a moodier, R&B-influenced seduction, and "Don't Let Me Go" – featuring Australian alternative rock singer/songwriter Aodhan (aka Aidan Whitehall) – is a tender, more gentle alt-folk tempest.
For Paulina, making the record abroad made the whole journey all the more inspiring and meaningful. "We recorded all of the vocals in Lisbon, Portugal, which was such a beautiful experience," she lights up. "I loved waking up every single day in a city full of such passion and love and felt so inspired by everything around me. It was definitely a highlight." Lyrically, she cites the song "Give It All" as having some of her favorite lines:
'Cause the world keeps on spinning
and my head keeps ringing without you here.
And my heart keeps on beating,
but I can't find no meaning without you here.
While this is just the beginning for Paulina, the young Australian has knocked down the doors with some of the most emotive content we've heard all year long.
It all comes back to those final lines in "Maybe We're Running," where Paulina reminds listeners to have faith in themselves and in their worlds.
"I hope they know that they're not alone," she shares, "and [that they] find strength in themselves and in their lives to keep persevering through it all."
Is there a more noble pursuit than the betterment of others? Paulina's music is here to heal; to uplift; and to inspire. Experience the full record via our below stream, and peek inside Paulina's Just Know, It'll Be Okay EP with Atwood Magazine as she goes track-by-track through the music and lyrics of her debut EP!
— —
Stream: 'Just Know, It'll Be Okay' – Paulina

:: Inside Just Know, It'll Be Okay ::
— —
WORTH FIGHTING FOR
As climate change, wars and violence continue to become more prevalent in society, leading us down a dark path and into an even darker future, 'Worth Fighting For' is about my hope for humanity. Even though there's a lot to fear, there's still a glimpse of hope for a better future for all of us. This song explores the path to this brighter future which comes with its tribulations and will be difficult for most, however, will be worth it, as our Earth and everybody on it are worth fighting for.
GIVE IT ALL
Death is a horrible thing to have to deal with. There's no timeline for when your heart begins to feel less heavy or for when you finally have a day without thinking about the person you miss. 'Give It All' explores all stages of losing someone you love and the deep longing to just hold them in your arms one last time. If you've ever lost someone you love, this song is for you.
HEARSAY
'Hearsay' is about having someone in your life who has fallen into a dark place and they're facing a time where they have to decide whether they will continue down this dangerous path or make a change and strive for a better future. It's difficult to make someone want to change, and this song really highlights that struggle.
DON'T LET ME GO
In our world today where everything is seemingly falling apart into chaos and every moment seems fleeting, two people and their love for one another keep each other afloat. This song is proof of just how powerful love can be.
MAYBE WE'RE RUNNING
Music is my safe haven. This song was medicinal for me when I wrote it, recorded it and now, listening back to it. However, in time and throughout the process of making this song, it became even bigger than just about the overturning of Roe v. Wade and the implications on women's lives. It's a song for everyone. If you're afraid at times that we're losing our fight towards an eco-friendlier world or are afraid of war's that seem to be right at your doorstep, or are simply afraid that you're running out of time with the people you love, this song's for you.
— —
— — — —
 © Matt Pettigrew (SLATE Media)
:: Stream Paulina ::
---