Atwood Magazine is excited to share our Editor's Picks column, written and curated by Editor-in-Chief Mitch Mosk. Every week, Mitch will share a collection of songs, albums, and artists who have caught his ears, eyes, and heart. There is so much incredible music out there just waiting to be heard, and all it takes from us is an open mind and a willingness to listen. Through our Editor's Picks, we hope to shine a light on our own music discoveries and showcase a diverse array of new and recent releases.
This week's Editor's Picks features Rachel Chinouriri, Green Rays, Mary Middlefield, Joesef, The Okay Lakes, and Razorlight!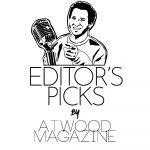 ---
"I'm Not Perfect (But I'm Trying)"
Rachel Chinouriri
"I'm Not Perfect (But I'm Trying)" is the perfect name for an anthem of self-acceptance and that long, arduous path toward self-love, and I'm grateful to Rachel Chinouriri for bringing such a beautiful song into our universe. Following May's acclaimed EP Better Off Without – which housed another Atwood Editor's Pick, the catchy and cathartic "All I Ever Asked" – the London-based artist returned in late October with a stunning song that's as emotionally inspiring as it is sonically feverish.
Never in or out , indecisive
Never did I think I'd be doing this alone
Now we're upside down blinded
Ill admit defeat I can barely sleep at all
I'd walk on water if I could
To be loved to be understood
What's it worth was it for the good?
For the good
Chinouriri's intimate vocals smolder and stir the soul over a pulsing synth line and a churning, urgent, and unrelenting drum beat. The song quickly rises from a tender hush to a dazzling storm as the instruments around Chinouriri's voice grow louder, eventually erupting in a dramatic and sweeping chorus:
I'm not perfect but I'm trying
Pick my moment then I'll dive in
Had my fair share of mistakes so for now it's far too late
I'll wait until the tides in
"I wanted to write a song about the hesitation before diving into a situation," Chinouriri tells Atwood Magazine. "I was reflecting on the self-doubt I have sometimes, but also the desire to always jump straight into things. It's the realisation and acceptance of being perfectly imperfect. This life is full of motion and keeping up isn't always easy. But I remind myself to just go for it in order to grow as a human being and experience new and amazing things."
Set against an invigorating, radiant backdrop, Chinouriri's words hit home with charismatic passion and captivating energy. "I'm Not Perfect (But I'm Trying)" is as perfect a pump-up or workout song as it is a happy song for sad days.
Green Rays' latest single emerges out of the silence with a soft and tender glow. As the artist unpacks his own inner tension and emotional turbulence, he creates a warm and welcoming atmosphere into which listeners may dwell, indulge, and slip away entirely. A cathartic, catchy alt-folk enchantment, "Parakeets" is both a lullaby and a reckoning all at once: Sweetly seductive, smoothly smoldering, and utterly mesmerizing, it's the dreamy emotional upheaval that promises to both soothe and stir our troubled souls.
Can you find the answer
Or do you think you'd rather not know?
It's a split decision
More than one opinion says so.
Painted in a corner
Rearrange the order, don't show.
All your life
Silent eyes
Leave behind
Vital signs
Released November 10, 2022 via Mirror Tropics, "Parakeets" is the second single off Green Rays' forthcoming self-titled debut album, out in February 2023. The new moniker for UK-based singer/songwriter Ed Wallis (of London indie rock band My Sad Captains), Green Rays has had quite the busy "first year in business": The artist released debut single "Run" in March, which was followed by a five-track EP of the same name in April. He then returned in October with his album's lead single "Beginner's Mind," itself a multi-faceted reintroduction packed with sonic wonder and lyrical vulnerability.
"The sound of the album tries to bring together melodic songwriting and more ambient sounds," Ed Wallis explains. "I wanted the music to convey a sense of calm, whether the song leans towards the more ambient end of the spectrum like 'Slow Time Clock' or is more straightforwardly jangly like 'Parakeets.' Or somewhere in-between, like 'Run.' They are hopefully songs you can sit with for a while and let them take you somewhere, but always rooted in some kind of melody that brings you back."
Depending on where you are in life, "Parakeets" might prove either the soundtrack to relaxation or trepidation. Wallis' lyrics are intensely inward-facing and considerably critical, imploring us to dive far below the surface and plunge into our innermost depths. Yet whether or not we take him up on that offer, Green Rays' music engulfs the ears and heart entirely – crafting an all-encompassing world soaked in vivid, visceral sound. There is no doubt in my mind that we'll be reveling in the alluring weight of Green Rays' debut album soon enough.
Stand inside the mirror
See if it reveals what you hide.
Take it as a warning
Lately we are falling in time.
Trust your superstition
All your indecision in disguise
All your life, silent eyes
Hold on tight know your mind
All your life silent eyes
In plain sight open wide
It's all there inside
"Band Aid"
Mary Middlefield
Mary Middlefield's debut single is a pacifying breath of fresh folk light on these dark November days. A softly sweet cathartic reckoning, "Band Aid" aches with visceral pain, longing, and bittersweet nostalgia; it's a profound introduction from the Swiss singer, songwriter, guitarist, and classically-trained violinist, and one that promises great things to come.
No one every heard
A story I′m about to tell
The actors were hiding from the audience
A little game of hide don't seek
One secret, so unique
Two pairs of glow in the dark eyes
Bright scenes and screaming flashing lights
A flaming fever within
Made nights stop and heads spin
"'Band Aid' is super special to me lyrically and sonically," Middlefield tells Atwood Magazine. "It represents a time of my life I think a lot of us can relate to: Being used as a stepping stone in someone else's life. When this sort of 'situationship' ended I had just discovered the power of putting pain to paper, so although I served as a 'Band Aid,' this song in turn became my own. The song incorporates all the elements that I love most: Storytelling, strings, folky guitars, piano and smooth drums. It's also a track where I got to collaborate with some of my best friends and that experience was unforgettable. To me, collaborating and partnering with others is the best thing about songwriting, producing and arranging in the studio. It's my first single ever, so no matter what, it'll always be one of my favorite songs."
How many of us have felt close to someone, only to find ourselves a pawn in a greater story that is not our own? "Band Aid" truly is an intimate upheaval – an unraveling that, as the story goes on, hurts more and more.
"I really wanted to write a song in which the lyrics could really transmit plenty of different scenes and images," Middlefield explains. "I ended up creating a story in which two characters fall out of love before their love story actually begins. I loved the idea of using specific vocabulary that would make the story take place in a theater, where a show should have taken place but never did. I chose to lead with 'Band Aid' as a single because I think it's very relatable. Relationships often break before they even begin and someone always gets hurt, especially if they put themselves out there from the start. The production incorporates everything I love: violins and cellos, folky guitars and smooth drums…"
Then it all went down
Bet I f****ed it up
′Cause I wanted you around
My innocence
The prize you laid eyes on
I still have sand on my sweater
From those nights you don't remember
When I licked your wounds
And you left me stranded
The role I played: just a band aid
For all that this song aches, and for all the pain and hurt imbued in MIddlefield's breathtaking performance, "Band Aid" is enchanting, entrancing, and utterly mesmerizing: A wondrous indie folk storm that blossoms into a cinematic reverie by its end. Needless to say, we'll be basking in this song's graceful rays for months to come – all the while eagerly waiting for more musical magic from Mary Middlefield.
It only took one listen for me to be absolutely in love with the turbulent, bouncy, and utterly enthralling "Joe." Released back in September, the self-titled third single off Joesef's upcoming debut album Permanent Damage (out January 13, 2023 via AWAL) is bustling and buoyant, pained and percussive, cinematic and sublime: An upbeat anthem dwelling in what one might call life's darkest depths.
"It's about grieving for a version of myself that I don't think I'll ever be able to get back," the Glaswegian soul artist says of his song, which he notes introduces the overarching themes of his forthcoming album: "The permanent damage and the cost of loving deeply, and how that stays, like a scar, with you."
"I've always found it quite difficult to find peace in myself," Joesef adds. "Always moving, always thinking, always dreaming, always searching. Until I started making music it was the more destructive aspects of my personality that took over in order to cope with an ever changing landscape of feeling I couldn't maintain control of. Permanent Damage is about fighting in the street on the way home, kissing in the taxi, having nothing to say in the morning. holding grief in your hands and carrying it with you indefinitely. There is a permanence in what we went through together and it's affected the way I carry myself and the way I see the world. It's about grieving for a version of myself that I don't think I'll ever be able to get back."
"Joe" holds nothing back. "How much of myself can I give away, 'til there's nothing left to take from me?" the artist asks right off the bat, a strong, dynamic bass pulse accompanying his vocal turmoil. "Feels like I'm losing things I can't replace. It's an emptiness that makes me weak…"
Thus begins a beautiful, remarkably uplifting upheaval that thrills the ears and sends chills down the spine:
'Cause I built you up
You just break me down
When I'm alone
I can hear the sound
I just can't stand it when you said my name
I can hear you say it
Joe, Joe, Joe
Don't you ever leave
I can hear you say it
Joe, Joe, Joe
Cause you're nothing without me
With a fiery, soul-laced indie pop sound comparable to Troye Sivan and Years & Years, Joesef is boldly asserting himself as an intimate, stunning force to be reckoned with. Since his nomination for BBC's Sound of 2020 poll, the Scottish artist has come into his own through a series of singles and EPs that showcase his range, depth, and storytelling prowess – but nowhere does his light shine brighter than on Permanent Damage's singles. "It's Been a Little Heavy Lately," "East End Coast," "Joe," and November's latest addition, "Just Come Home with Me Tonight," are all evocative delights – each one a world unto itself, burning with passion and poignant lyricism, smoldering vocals and soulful melodies.
Cause this is not a ship that could pass in the night
It's a wreck and I'm drowning, been here all my life
I was 18 and screaming and feeling it all
Now I'm up on the edge of a bridge and I know
I'm not so bold as to call "Joe" the best out of that aforementioned bunch of songs, but it's the one that hit me hardest and stuck instantly. The accompanying music video dives even deeper into life's cracks, capturing Joesef's inner fracture and bringing his lyrics to life with a bittersweet, breathtaking performance. Permanent Damage is already shaping up to be one of my most anticipated releases of next year; 'til then, I'll be dancing away the darkness with "Joe."
If I let you down, would you let me in?
Cause when I'm alone I could hear you now
I just can't stand it when you said my name
I can hear you say it, Joe, Joe, Joe
Don't you ever leave
I can hear you say it, Joe, Joe, Joe
Cause you're nothing without me…
I don't know what it takes to be happy
I think I'm petrified of dying
But living's just too hard to walk it, if I've tried
Look in the mirror, see me crying
But every time I do, I hear you say my name
"A Cross on a Gravel Road"
The Okay Lakes
The Okay Lakes' sophomore single has been on repeat ever since its early November release. The Chicago "indie art-folk" band enchants the ears with hauntingly intimate vocals and radiantly rich harmonies on "A Cross on a Gravel Road," a song that aches with the kind of smile-inducing, achey-heart nostalgia we tend to feel when we think back on our past selves, and all those things we've lost or gained thanks to time's wisdom, wear, and tear.
I said, "Elizabeth, I know
You can't wait to get out of here
But I bet you'll look back when you're leaving"
We were the lone lights on the road
Drifting over county lines
A bottle at our feet
She said, "I know this place too well
To lose myself
And I just wanna lose myself again"
And "We could die tonight
But there's thousands yet ahead and I…
I can't spend 'em here"
The Okay Lakes' singer/songwriter Jordan Keller credits "A Cross on a Gravel Road" as the foundations for the band's forthcoming debut album, Redshift (out December 6, 2022 via Random Pattern Records). "I was coming out of a long stretch of writer's block, and I finally had a couple of ideas I felt were promising, but I didn't yet know the sonic landscape of the album I wanted to make," he tells Atwood Magazine. "'A Cross on a Gravel Road' was the song that defined the colors and textures. It lit the way for the rest of the album's songs to follow. Musically, I felt early on "Cross" was a "driving song." But I cringed every time I went straight at that feeling with some cheesy, four on the floor, Bruce Springsteen-y sort of rhythm. I searched for a long time till I found this hypnotic, off-kilter pattern that kind of mimicked that hypnotic feeling I get when I'm driving in the country at night. I wanted a chorus that you'd scream-sing along to on those sorts of drives, with one of those vamping outros that would get people reaching to turn up the volume knob and slapping the steering wheel."
"This is maybe not the coolest thing to admit, but the first song I remember feeling like was mine — that was my secret discovery to keep and share — was "One Headlight" by The Wallflowers. I listened to it all the time on my Sony Discman on car trips as a kid. I think "Cross" is my attempt to honor what in that song I connected with as a kid: the ghostly and ethereal atmosphere surrounding this song that still connects even if you play it unaffected on a guitar."
"A Cross on a Gravel Road" is very much a story told as much through its music as it is through its lyrics; the song grows from a tender whisper into a ragged shout, unleashing layers of heavy and heartfelt emotion as The Okay Lakes charm and churn their way into our hearts.
And I said,
"If you end up wrecking all alone
So far from your name you can't be found
And stranded like a cross on a gravel road
Who'd be the one to bring you flowers?
Who'd be the one to bring you flowers?"
I said, "Elizabeth, there is a grace
In dying in the very place
You were born"
In the dashboard glow
I swore I saw her eyes roll
Or stow away a tear
I said, "I know you way too well
You'll never really lose yourself
I bet we never get to lose ourselves again"
She said, "Your love is setting slow
Like concrete around my bones
I can't end up here"
"Lyrically, the first thing I had was the central image," Keller – a Michigan-born singer, songwriter, producer, and multi-instrumentalist – explains. "I was driving in middle-of-nowhere Northern Michigan in the winter, and saw this garland of bright yellow and red flowers on a cross on the edge of this two-lane country road, standing out vibrant against the white snow. I pictured this whole character: someone going to the store that morning, buying the flowers, driving out on unplowed country roads before the sun's come up, laying the flowers on the cross, lingering for a moment, seeing their breath dissolve in the air. I wondered for how many years they'd been doing that."
"'Cross' feels like an elegy to my younger self: 17 or 18, driving around trying to get lost on backroads outside of my hometown, falling in love with all sorts of new music, wanting to escape but not knowing where to—all that lovely, navel-gazey stuff. On an album full of songs that each feel like a letter to some younger version of myself (Redshift, out 12/6), "Cross" was one of the youngest characters on the album. I knew it had to open the album. I love performing it: it gives me those goosebumpy feelings that are so hard to find as you get older: The feeling of hopeless romanticism, and of making big-hearted proclamations and meaning them."
The Okay Lakes are brand new, having just introduced themselves with October's groovy, glistening debut single "Sleeveless Hearts." Somehow, it already feels like we've known them forever – and that promises to serve their debut album well. With a cinematic sound, intimate lyrics, and unapologetically aching vocals, this band will surely be on our radar from here on out.
"You Are Entering the Human Heart"
Razorlight
Call me an unbridled optimist, but Razorlight's new single is as dazzling and dynamic as their classics from the early aughts. Taken off the band's forthcoming greatest hits album Razorwhat? The Best Of Razorlight (out December 9 via EMI), "You Are Entering The Human Heart" is a jangling burst of bright indie rock energy – a song brimming with smile-inducing warmth and passion. With a bevy of bustling pianos and a searing cry, the London indie icons mark an exciting return with that charismatic sound that feels as fresh now as it did nearly twenty years ago.
Frontman Johnny Borrell's voice glimmers and glows as he takes listeners on a journey of rediscovery and reckoning, identity and coming of age:
Hey, how are you and what's your name?
Have I seen you before? Well, I'm glad you came
Are you here to get back in to it?
You gotta win more than you bet
Of course I recognize you
You're not a face that I'd forget
Baby, did you think I was someone else?
Or just another little f****ed up kid half in love with himself?
All high fives and fevers
A ten for every start
Sure sounds like trouble to me but
You are entering the human heart!
There's no denying Razorlight's euphoric sound or heart-on-sleeve disposition; "You Are Entering The Human Heart" is charged and charming in the best of ways, inviting us to throw caution to the wind, dance 'til we drop, sing 'til our voices are dry and raspy, and recognize the unknown depths lying within each and every one of us.
Mostly, though, this song just has me smiling from ear to ear.
Hey, how are you? Was it good for you too?
Did another fat fan-boy freak get a little too deep with you?
Purity's no guarantee
With one hit it falls apart
I take one hit myself
And you are now entering the human heart
You are entering the human heart
You are entering the human heart
You are now entering the human heart
Hey, how are you? Do you think you were played?
Do you trust too much or give too much of your love away?
— — — —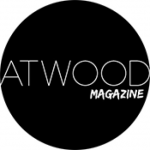 Editor's Picks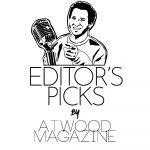 ---