Brighton rockers YONAKA sound freer than ever before on their 'Welcome to My House' EP, shaking off certain levels of darkness and declaring a buoyant new era of self-assurance.
Stream: 'Welcome to My House' – YONAKA
---
There's a certain level of power felt in redeeming yourself; having to claw your way out of your own rabbit hole, the singular type of Hell you've put yourself through. Whether it's you piling onto your own self-doubt, or giving too much space to those who are more than willing to provide that doubt for you, only once you begin to separate yourself from those demands can you begin to find contentment. But you have to be willing to grant yourself that latitude.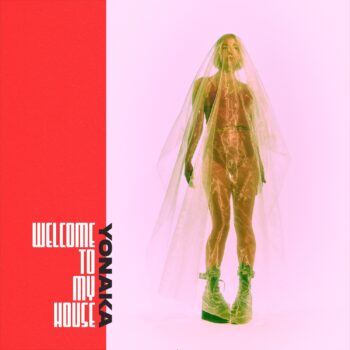 This point is explored with deft and wit throughout YONAKA's new EP. Released July 28 via LAVA/Republic Records, Welcome To My House is a punchy but very brief record, clocking in at just under 22 minutes, but through each of its 7 songs, the Brighton band are able to convey what's hidden within and being forced to the surface; it bares innards with no holds barred. The overarching theme of Welcome To My House is freedom: from social stipulations, from inner standards you hold yourself to, from boredom, and from criticism, no matter what the source is. It has a fierce desire to set down the anxiety for good and finally bask in the sun.
Opening track "By The Time You're Reading This" sets those concerns of freedom into motion; lead vocalist Theresa Jarvis sings about living in the moment, unencumbered by anxiety or depression. She encourages us to stop being victims to our past and to embrace a mindfulness of staying in the present. Utilizing a peaks-and-valleys format in the production is great preparation for what follows in the tracklist; what begins as a confessional quickly explodes into a carefree declaration.
---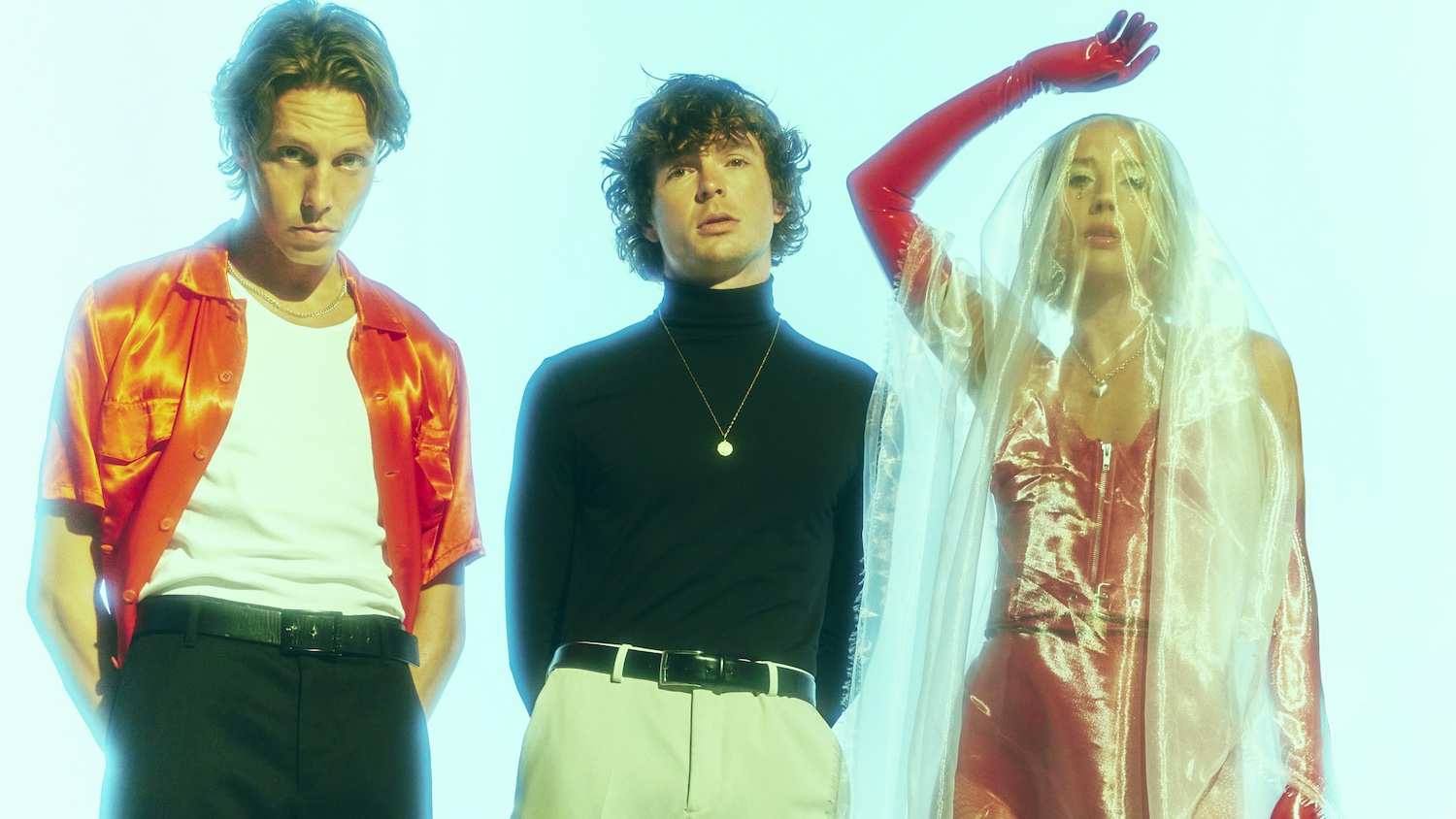 By the time the second track, "PANIC," comes around, YONAKA has all but abandoned the freedom and has succumbed to the paralyzing experience of a panic attack. This is not to say, though, that free-spiritedness can't be found within the darkness. It's quite the opposite. The intensity of the fear is complimented by the cheekiness in delivery of the verses, and juxtaposed with the lightness of the music. There's an anthemic, arena-sized chorus that's very classic pop-rock, begging to be screamed along to at a concert. Those low, parenthetical harmonies in the chorus illustrate that "other" voice that can be disruptive to anyone dealing with anxiety or depression.
P-A-N-I-C, your empty death threats ain't got nothin' on me
I'll take it to the grave when I R.I.P., when I'm gone
(You good-for-nothing son of a gun, I'll take you down)
Know your enemy when drowning your soul
'cause the drinks are free, and the powder's cut up
blow it all on me, c-come on
---
The title track, "Welcome To My House," provides a more intimate glimpse into Jarvis' inner world. The synths roll in while we learn of her regret on leaning into substances for self-medicating and purposes of escapism. It's a bare bones-bearing song, showing us her ugly, prideful, and sinful sides. The song is a display of hospitality on one's own terms; these are the conditions for entry, and if you don't like it, GTFO. The switch flips on the following track. "Give Me My Halo" emphatically seeks redemption from criticism, both external and self-directed. This power ballad, starkly slower and gentler at the halfway mark than the songs preceding it, demands a holy cleansing by both fire and water.
When the tide comes crashing in
and I've got nothing left to give
will you deem me fit to swim
and will you water me?
---
The final three songs, "I Want More," "I Don't Care," and "Hands Off My Money," are thematically linked, all counterparts to each other. It's a trilogy about taking power back for yourself, the sentiment growing stronger and stronger through each track. The punkiest song on the EP both musically and lyrically, the devil-may-care attitude sidling "I Want More" finds us seeking emancipation from routine, bored and stagnated and just wanting to get our way. "I Don't Care" incentivizes us to grow into a person who won't change their foundations to suit what others want or need. The title reflects the lackadaisical nature of the songwriting, perhaps the one weak point in the entirety of Welcome To My House.
---
Closing track "Hands Off My Money" is a fun banger with its biting high energy and fast tempo. It's a declaration of being more than fed up with the expectations, and particularly here the lack thereof, placed upon women in the music industry. Many men, reeling and punch-drunk in their positions of power, will take all the credit without having done much (or any) of the work.
"I feel like my position as a woman was overlooked when asking for certain needs to be met, and this is a fuck you to them," Jarvis has explained about the song. It's a great closer that summarizes, succinctly and piercingly, that central theme of freeing yourself from binds that have never served you. It's a sprightly, ball-of-fire dirge to the version of you who would sit demurely and take shit from anyone. Those days are over. Welcome to my new era of reclamation.
---
YONAKA have a few more U.K. festival appearances that wrap up in early fall. They'll be playing Reading Festival and Leeds Festival in late August, and Misery Loves Company in Bristol at the end of September. Welcome To My House is available to stream on most streaming services.
— —
— — — —
 © 2023
:: Stream YONAKA ::
---