An assertive alternative rock anthem of self-discovery, Piqued Jacks' "Loner VS Lover" offers intimate self-reflection through dark, cathartic energies and nuanced emotion.
— —
Florence, Italy's Piqued Jacks took a long, hard look in the mirror before letting their new music write itself. What is up with me? asks "Loner VS Lover," an intimate self-reflection full of dark energies and nuanced emotion. Erupting with passion, Piqued Jacks remind us that we have the power to control our own narrative, to effect change in our lives, and to determine the outcomes.
It just takes a little looking in the mirror first.
I've caught a suspicious mouse
I should shut it out, shut it out
Right on, Right on
Still I can hear it loud and clear
Talking, annoying my ears
Beyond the walls, from the lock of the door
Stream: "Loner VS Lover" – Piqued Jacks
---
Atwood Magazine is proud to be premiering "Loner VS Lover," the lead single off Piqued Jacks' forthcoming third album The Living Past (out Fall 2018). The Florentine alternative rock band makes their official return to the music scene today, after releasing the song "Wildly Shine" this past June. Hailing from Italy's Tuscany region, Piqued Jacks consists of brothers E-King, Penguinsane, littleladle, and ThEd0g, with recent addition HolyHargot on drums. Amongst the emerging band's list of achievements is recently opening for Interpol; the legendary American act's frontman Paul Banks has described Piqued Jacks as having "great vocals and sound," both of which we're happy to expand upon.
An assertive alternative rock anthem of self-discovery, Piqued Jacks' "Loner VS Lover" hits hard, with heavy beats and raw inner emotions driving the band and their audience toward a powerful moment of understanding. Anxiety and energy swell together as impassioned vocals wail with sweet remorse and longing.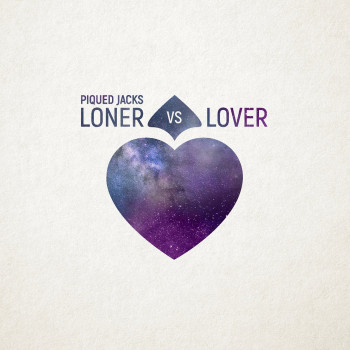 I'm a loner, whatcha gonna do about it?
Pretty often sitting in my room in silence
What is up with me? Spacing from society
We're looking out, when we should be looking in. "For the first time, we didn't want to tell a particular story, but rather allow the viewers picture their own instead, while we accompany them through the listening. We wanted to give space to the song, to convey what we felt when we wrote it and what we feel when we play it," Piqued Jacks tell Atwood Magazine. "At the beginning, there's a tight room with no way out, then glitches start to appear in the chorus: Something is changing inside the protagonist. His flaws and insecurities are growing, and so is the distortion. Finally it covers the whole screen and swallows everything in its spiral."
Piqued Jacks are purposefully introducing their new music through video, providing a vivid frame of reference through which they can make the biggest, most meaningful statement. As far as alternative rock songs go, "Loner VS Lover" is raw and unhinged – a fierce display of musicality.
The band dive further into their song, having passed the first chorus: "The walls have now disappeared, it's the darkest and most intimate moment, perfect for going out and putting yourself out there, running after the last chance to redeem yourself. The protagonist puts all his effort into listing all his virtues, speaking to whoever sees just one half of him. Which half is the Loner? Which one is the Lover? Are they really two different things? There's no more time to explain, the listener has run away, everyone will find their own answer."
I've framed my presumptuous frown
To wear and reveal doubts
Mine and yours, might be physiological
I got also one if I want to brood
Jump in a bad mood or when I'm misunderstood
How many more flaws? Wanna know them all?
---
And a complainer, what about that too darling?
If it gets a burden, you can say I'm high maintenance
Like at open sea, I'm losing connectivity
I could spend hours talking about my flaws
But honestly, I don't think it's useful at all
Actually, it's not even very attractive, right?
Trust me, I'm aware of my negative sides
"Loner VS Lover" is overwhelmingly strained, yet it's a cathartic experience nonetheless. "For the first time we put the video completely into the hands of the director (Alessio Hong, Goofy), letting him give his own visual interpretation to the song," Piqued Jacks share. "The result is a video split in two halves, different yet complementary under every aspect: the style of shooting, the clothing, the energy. The only thing we wanted to have a say in was the color of the outfits. Pink and blue weren't chosen randomly: They are, in fact, the dominant tonalities of the covers, both the single and – spoiler! – the album cover."
Director Alessio Hong dives further into the music video's narrative:
The song is equally divided in two parts; the first part is more extroverted and powerful, while the second is more introspective. We thought about the visual metaphor of a camera that literally moves away from the singer, and he tries to follow it asking desperately for a second chance.
"I'm a loner, whatcha gonna do about it?" We decided to shoot the first part mainly with a shoulder rig, in order to render a sensation of energy.
"I'd like to confess to you my fears, no matter if they're deep." In the second part, working with Michele – our cinematographer – we thought about keeping the majority of the scene in the dark, and we used a steadycam for its flowing movements.
On a cinematographic level, we also used a particular technique that may remain unnoticed at a first sight; in the second part of the video, we used a projector as a backlight. By projecting different visual patterns and combining them with a fog machine, we were able to obtain kind of holographic effect.
Piqued Jacks wanted "a video that would shout to the world that we're back, that our batteries are 100% charged, and that we're ready to give all our energies in this new, exciting chapter." They've gone above and beyond with "Loner VS Lover," a raw and raucous outpouring from the heart. Let the emotion unravel over your ears and eyes as this promising, talented band take ahold of your senses; feel the urgency and disruption as they fill our veins with musical fire.
Stream Piqued Jacks' brand new song and video exclusively on Atwood Magazine!
Trust me, I'm aware of my negative sides:
The ones I selfishly leave as they are, which is always good
The ones instead I work hard, every day, to improve
In the end though, I hope you see what I can give
I'll say this only if you don't take me as a narcissist
I can be respectful, romantic, loyal
Doing my best to make you feel special
Be sexy, silly, both at the same time
Not ashamed to ask you to console me when I cry
I'd like to confess to you my fears, no matter if they're deep
The strong man isn't the one that's never weak
I can be a partner, a sincere friend
A passionate lover, a confidant
The person who listens and you can count on
Who's there for you, even from far away with his thought
Maybe it's too much, I see
So please be honest to yourself when I ask you this:
Would you like to be my world?
I'm a loner, whatcha gonna do about it?
Stream: "Loner VS Lover" – Piqued Jacks
— — — —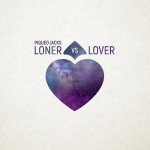 ? © Alessio Hong, Goofy
:: Stream Piqued Jacks ::