A tribute piece to MF DOOM: Inspiring to many, imitated by some, and bested by nobody.
Stream: "This is MF DOOM"
---
Daniel Dumile passed away on October 31st 2020, a few months shy of his 50th birthday, and the world didn't find out for two months. In a move characteristic of his secretive public image, his family managed to keep the news quiet for what amounts to an Ice Age in the era of instant digital communication. Inspiring to many, imitated by some and bested by nobody, MF DOOM was the uneasy king of hip-hop's underground. His legend and legacy was built through the mystery surrounding his persona – Mystery that DOOM himself was happy to propagate. Where Dumile ended and King Geedorah, Metal Fingers, Viktor Vaughan and MF DOOM started will never be known. The Supervillain ascended to the next plane with us all still guessing.
The worst hated God who perpetrated odd favors
Demonstrated in the perforated Rod Lavers
In all quad flavors, Lord save us
Beneath the chrome masks was a devastatingly talented rapper. DOOM's style was simple, yet inimitable. He delivered quick half-sentences that grabbed the mind's eye before dissipating into the air; vapour hanging light over the beat. He stacked couplets like sliders on a Brooklyn BBQ joint counter, leveling himself up to new strengths with metaphor and dark humour. He had a few calling cards; his common use of third-person was superficially a way to demarcate himself from his words, but on a deeper level it became his brand. "How DOOM hold heat and preach non-violence? He's about to start his speech, come on now – silence!"
I'm not going to lie and claim I was there from the start. My introduction to MF DOOM was in 2013. A turbulent year, the only constant being a low-paid, long-hours care job that dominated my life. I moved twice in six months, and had very little money. So little in fact, that I dropped the monthly Spotify subscription and got myself an ultra-cheap MP3 player for under £20. It sucked. It was tiny, holding 30 albums at a time. There was no screen, so you had to guess at what you were listening to, and MP3s appeared to get loaded on at random. It cut the first second off the start of every track. It was an awful piece of kit. But it was all I had to entertain me on those long, lonely shifts.
I had loaded Madvillainy on there, mainly just because it was one of those must-listen albums. The cover is iconic, and I had grown tired of pretending to people I had an opinion about it whenever they brought it up. "Yeah man, good record!" The first time I hit play on Madvillainy, I was waiting in a freezing cold bus station. The tripped-out rhythm of Accordion hit my ears, and then came the opening verse – "Living off borrowed time, the clock tick faster/That'd be the hour they knock the slick blaster/Dick Dastardly and Muttley with sick laughter/A gun fight and they come to cut the mixmaster" This was such an apt introduction, because it illustrates a lot of what DOOM's rapping style was about. Rhyming couplets? Oh yes. Mixing cerebral imagery and cartoon references? Damn right. Metaphors layered on top of one another? You'd better believe it. As the album unfolded for the first time, I understood the hype. Maybe I didn't care so much anymore that my bus was late. Through this cheap plastic box, I slowly got to grips with what would turn out to be one of my very favourite albums.
Ah, what do he know? About the buttery flow, he need to cut the ego
Trippin', to date the Metal Fellow been rippin' flows
Since New York plates was ghetto yellow with broke blue writing
This is too exciting
Folks leave out the show feelin' truly enlightened
They say "The Villain been spitting enough lightning
To rock shock the Boogie Down to Brighton, " alright, then
To talk about Madvillainy is to discuss one of the best albums of all time. It was a collaboration between Madlib and MF DOOM born in the LA hills, at Madlib's studio residence. Two prolific artists working away for days on end together was a contrast to the quiet suburban life offered by their surroundings. Eternal sunlit evenings on the edge of the desert were prime fodder for Dumile, and he wrote reams of lyrics. Madlib would burn him a CD of beats every couple of days, Dumile would pick the stand-outs, rap over those and the process would repeat. In between these busy sessions, DOOM and Madlib could be found at the locals bars and clubs, picking up takeout, or just driving around to take in the idyllic scenery.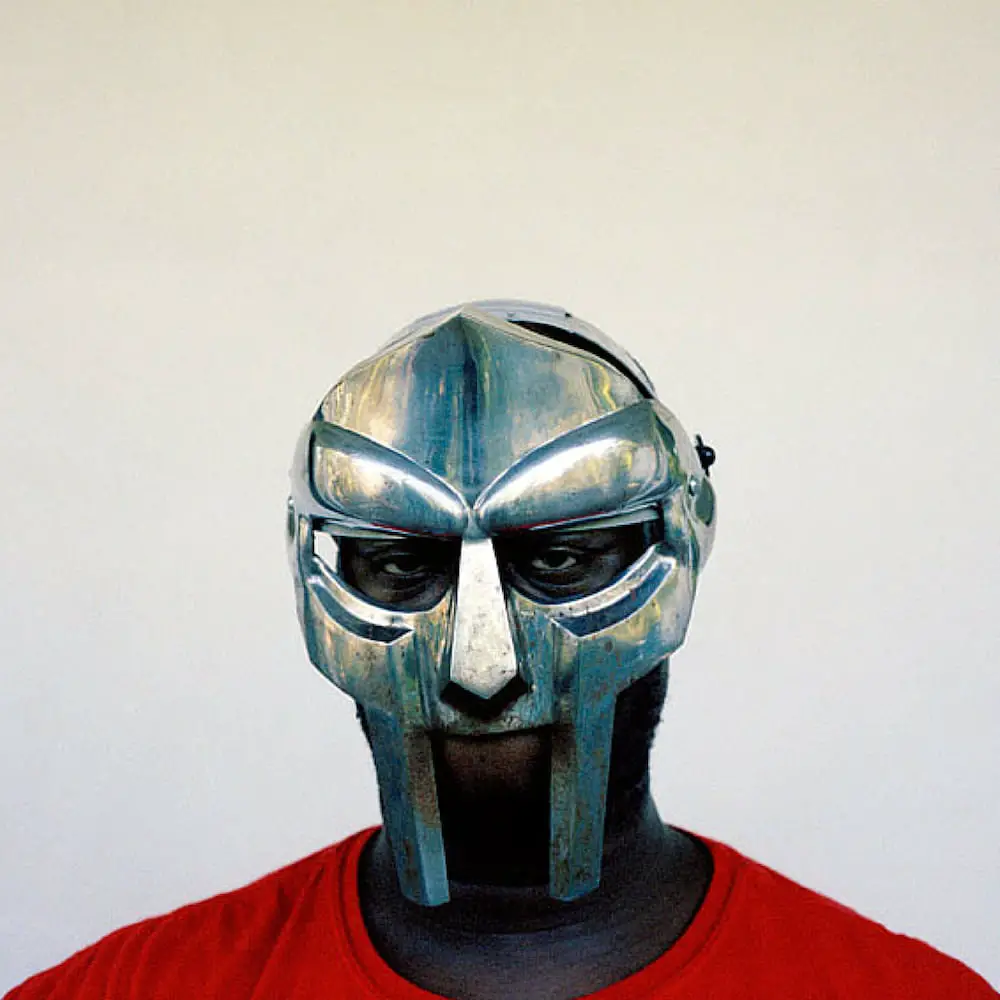 What they created reflected this relaxed, productive atmosphere. Madvillainy is 22 tracks of hook-free snippets. It combines Madlib's crate-digging, envelope-pushing music with free-association storytelling from MF DOOM. There are dirty bass hooks, old movie samples, jazz breakdowns, and big west coast beats. Most songs struggle to hit the three minute mark. This rap-music-to-go approach is ultra-accessible, making for endless repeat listens. If you don't take anything else from MF DOOM and his legacy, you should listen to this record, at the very least.
We develop personal, emotional relationships with the artists we love. They are there with us at our most fragile and triumphant moments. My relationship with MF DOOM was formed in transit. Commuting with earbuds in, staring across to the curved wall of the tube platform. Long coach journeys with the same green countryside rolling past. Train rides home watching the sun set on a weekend away. These moments you share with no one but yourself, these precious sessions of reflection bond you to the artists that you love. And the memories are forever. Potholderz makes me think of a friend of mine from five years ago. Krazy World takes me back to my girlfriend's old house. Hoe Cakes makes me crave a lamb tagine from the north African place down the road from three house moves ago. It's always about more than just the music. 
Everybody talkin 'bout pistols, gats is boring
He came with a new topic to flip you, vats of urine
All pro, check the stats, his style scorin'
While you at it, double check that Cristal you're pourin'
Operation Doomsday was how most of the world was introduced to the man in the mask. DOOM's first solo record, it announced a new chapter in his life. He had formed a group in the late 80s called KMD. Listening to those early tunes is interesting, to say the least. Dumile (who was known as Zev love X back then) delivered lines as a fresh-faced, maskless young man, sounding like a pint sized Q-Tip, and is barely recognisable from what we know him as now. This was with his brother Subroc, who tragically died shortly before KMD's second album was to be released. The label soon dropped the band entirely, signalling a wilderness period for the heartbroken young rapper through most of the 90s.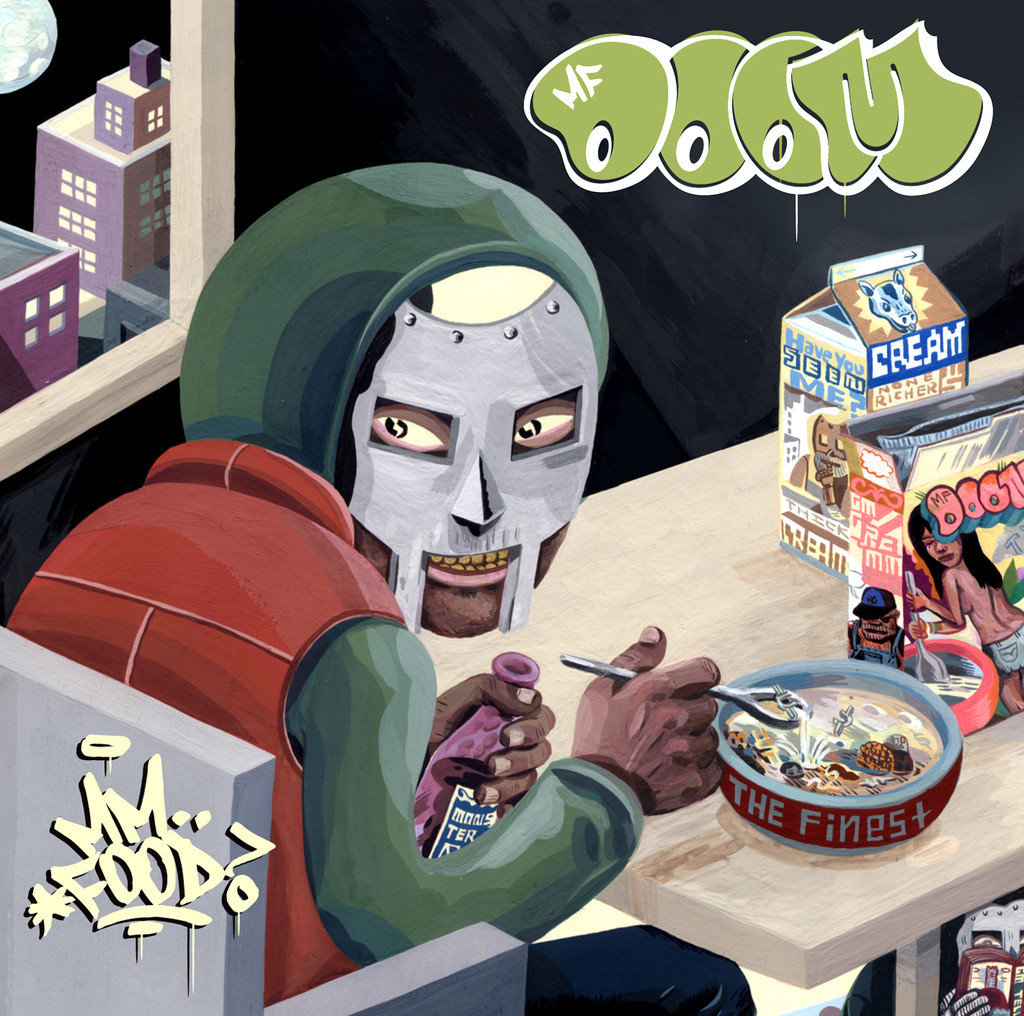 By 1999, he had donned the mask, dropped his pitch by a couple of octaves and become MF DOOM. That first record is unique in the DOOM canon, an unequivocally old-school record, with the kind of sound you'd expect from an artist raised on bands like A Tribe Called Quest and De La Soul. The title track, with it's constant disc scratching, breathy female vocal hook and gentle jazzy keys is spiritually firm and fast in the golden age of hip-hop. Dumile, it seemed, was doing what he knew best. He would seek to evolve his sound over the next decade, however.
I wrote this note around New Year's
Off a couple of shots and a few beers, but who cares?
Enough about me, it's about the beats
Not about the streets and who food he 'bout to eat
A rhyming cannibal who's dressed to kill and cynical
Whether is it animal, vegetable or mineral
It's a miracle how he get so lyrical
And proceed to move the crowd like a old negro spiritual
DOOM was a true nerd in the sense that he didn't care how goofy he appeared to others – The guy literally named himself after Dr Doom, a famous Marvel villain. MM…Food is an album-length celebration of finally being able to "eat" after years in obscurity. It has a loose concept, with every song named after something you can eat or drink. This simplistic playfulness hid a fresh and effortless collection of verses in plain sight, like a cloaked assassin, knife drawn, stood next to his target. With such a variety of concepts in his body of work, there's no typical DOOM album, but this is the one that comes closest. It's a movement in three parts; two sets of catchy tunes either side of a wandering soundscape of chopped up beats and library samples. By the time I got round to listening to it, it was 2015 and I had moved to London. Life was a touch more stable, and spinning MM…Food makes me think of walking home through the small wood near my uncle's house, and 3am night bus journeys with the pub lock-in vibe still lingering in my mind. DOOM had travelled with me to countless care shifts and now he was walking alongside me in the graffiti-laden streets of Bethnal Green.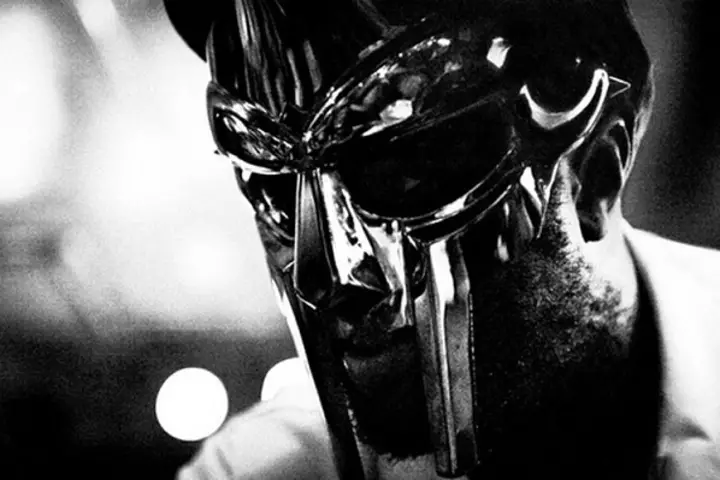 The Mouse and The Mask is a healthy record of pure fun. With appearances from many of the popular characters found on Adult Swim, it's a gleefully brazen dive into something he genuinely loved. Another collaboration, this time with producer Dangermouse, it has a commercial sheen absent from other MF DOOM records. MF DOOM personified hip-hop's fond connection with crazy, whacked-out cartoons and kids shows. His albums are covered in lengthy samples from programs he would have watched as a child, cross-legged at 5am on a saturday morning with a bowl of cereal. The Mouse and The Mask was Dumile coming full circle, this time with cartoons for grown-ups. It's unashamedly geeky, infectiously catchy, and one of MF DOOM's most underrated projects. There was a point I had to remove it from my rotation because I listened to it too much.
Don't bore V with the "Glory, hallelu-ey"
Crews be like, foo-ey he's just a buncha hoo-ey
I knew he had new G, who he? Viktor Vaughn
He had a new sicker song, I think he call it "Lickupon"
Umm but uh, he study rhymes and patter-ins
Climb so steep sometimes the beat don't be mattering
Sounded like a half-dead from scurvy band rock
A programmed, computer bio-grafted Herbie Hancock
Listening to the best MF DOOM verses are like trying to spar with a champion boxer. If you're gonna try and keep up with him, you'll get yourself hurt. With any new DOOM track, I like to let it wash over me, and figure out the details later. He built couplets well beyond the end of his sentences and when his powers peaked, he would rhyme on almost every word in a phrase. The following happens across five seconds on Figaro – "Do not stand still, boast yo' skills/Close but no krills, toast for po' nils, post no bills/Coast to coast Joe Shmoe's flows ill, go chill/Not supposed to overdose No-Doz pills" – Which is simply nuts. There's enough world-building and storytelling in that short snippet for a 500 word review. Dumile's brain was constantly smouldering with thoughts and ideas. To read his notebooks, to be present at a studio session would have been a trip into the mind of a quiet genius. He always had a sense of humour about himself though, as evidenced by the sheer audacity of putting lines like "Uh… What is Jalapenos?" onto a record.
Dumile was nothing if not versatile. His range of moods often strayed far from his usual persona into something completely different. You can hear it in his lethargic sing-song on Rainbows, or floating over delicate strings during Crosshairs. Hear him fail in a sour romantic duet on Let Me Watch. He flies over the bassy baritone crunch on Meatgrinder, and pulses along to the groove on Frankie Sinatra. Hell, he's downright sentimental while describing his own rapping style on Rhymes Like Dimes – "To the gone and lost forever like 'O My Darling Clementine' – He hold his heart when he tellin' rhymes". He showed us the vibrant layers of his psyche in snippets, allowing examination of a piece of the puzzle for a quick moment. These little peeks formed the MF DOOM lore, developing a narrative continuity to his output. Through these brief glimpses, rumours and legends, he became the supervillain he always presented.
Could be considered a waste confrontin' snakes on the back bite
Detrimental to culture that they lack sight, ass-wipe
Catch him on stage, mad hype, with a trashed mic
Month later, in the gutter, glass pipe and a flashlight
MF DOOM's final major project was 2018's Czarface Meets Metalface. DOOM had long held a positive relationship with fellow east coast legends Wu-Tang Clan – He and Ghostface Killah notably swapped guest spots on albums for years. With Inspectah Deck's smarter, snappier style, this album presents a wonderful palette of sounds. The two legendary rappers enjoy tussling with tight boom-bap tracks as they trade verses with one another. Czarface is about nostalgic joy, it is a project which seeks not to progress into new territory but prove that there's still plenty of ground to cover in old school sounds. By this point I was well and truly set up in London, with a full time salary and a rewarding job. DOOM was still there, except now his music was about celebration. Songs like Forever People and Phantoms make me recall summertime Friday nights in Soho with people spilling out in the streets, fresh from a week at the office as 6pm turns to 7pm turns to 8pm. MF DOOM was one of the voices that had guided me through a shaky few years in my life, and now I'd levelled out, he was still right there, clinking glasses to an optimistic future.
There's only one beer left, so here's to you, DOOM. Here's to blasting Raid at a house party to get things moving. Here's to playing The Finest while stepping onto the platform of my hometown's train station, ready for a big weekend with my friends. Here's to the guy on the train listening to Born Like This who I flashed a knowing smile. Here's to the time you heard about someone uploading the entirety of Venomous Villain to Youtube and gave your blessing for everyone to listen to it. Here's to one of the best friends I never met.
Here's to you MF DOOM, and for all the joy you've brought to the world. Just remember – ALL CAPS when you spell the man's name.
— — — —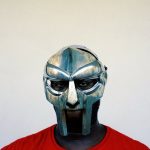 :: Stream MF DOOM ::
---