Every Friday, Atwood Magazine's staff share what they've been listening to that week – a song, an album, an artist – whatever's been having an impact on them, in the moment.
This week's weekly roundup features music by Judith Hill, Sarah Proctor, Nova, Anna Krantz, JPEGMAFIA, Ava Kay, Brother Valiant, Richie Quake, Luna Li, Edwin Rosen, Julian Skiboat, Chris Malinchak, & Skofee!
•• •• •• ••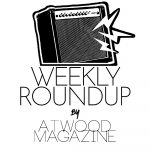 — —
:: "God Bless the Mechanic" – Judith Hill ::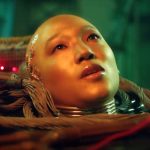 Judith Hill spent the first part of her career as a backup singer, and then as a contestant on The Voice. She starred in the documentary Teen Feet from Stardom and was about to tour with Michael Jackson before he died. She was friends with Prince at the end of his life. But Judith Hill is so much more than these things. Her star power is megawatt bright, and her voice is something else entirely.
On the newest single "God Bless the Mechanic" from her upcoming record Baby, I'm Hollywood! (out March 5, 2021 via Regime Music Group), she shows off not only her writing skills, but also her production abilities. "God Bless the Mechanic" is sci-fi funk; the song's accompanying video shows Hill as an android (echoing Janelle Monae's signature visuals), being put back together by a mechanic. The groove sits in a heavy, funky pocket while Hill begs the nameless mechanic to come by and fix her up. Usually a belter, here she sings in a restrained falsetto, the melody spiky and woozy. She echoes Prince and other funk classics, but is also entirely herself. She deserves stardom itself, and this next record just might get her there.
:: "The Breaks" – Sarah Proctor ::
A delicate, glacial breath of haunting indie folk, Sarah Proctor's new single "The Breaks" sends shivers down the spine. The UK singer/songwriter and Atwood artist-to-watch has finally returned after a yearlong hiatus in style, announcing her signing with major label Geffen Records (via Foundation) and sharing an intimate music video that's as icy as her music is warm. The followup to January 2020's debut EP Show Your Love (previously described as "a stirring indie folk track with a soulful lean"), "The Breaks" is a fragile ballad of serenity and solitude ready to heat up the dead of winter.
"It's similar to trying to find the stillness in the ocean in between the crashing waves that can make you feel like you're drowning," Proctor tells Atwood Magazine. "'The Breaks' symbolizes the need to know when to take a break for yourself from the stressful parts of life and working towards finding some peace."
Co-directed by Sarah Proctor and Lauren Waterworth, "The Breaks" music video is an intimate journey embracing both nature and isolation – two everpresent parts of any life. Winter's wonder comes to the fore through vivid, devastatingly beautiful imagery – and an otherwise stunning scene, supported by Proctor's ethereal song, radiates with new depth and meaning.
:: "Precious Diamond" – NOVA ft. Katasha J ::
Afrofusion, which represents a panoramic celebration of West African musical culture, seems like a genre worth turning to during Black History Month. One young artist I'm glad to have fished out from this field is NOVA, an artist of Nigerian origin who calls the city of Toronto his home. His dual heritage allows him to honor the music of West Africa while also infusing his output with North American genres like R&B and (most of all) hip-hop.
This international approach yielded quite some exciting results on NOVA's first two EPs, Welcome to my City and STAY, both of which featured some energetic rapping and boisterous production. "Precious Diamond," a preview of the upcoming sequel to STAY, maintains the multigenre approach that his previous music has benefitted from, as NOVA switches from singing to rapping in Chance the Rapper fashion (no wonder a reference to "cocoa butter kisses" gets slipped in here). His fellow Toronto musician Katasha J joins him on the track, as they affectionately ask each other, "tell me what I gotta do to make you my precious diamond."
The great chemistry the two exhibit was evident from the get-go. "Katasha and I worked this song the first day we met, and it was like magic," NOVA confides. "Everything just came together organically."
:: "Unacceptable" – Anna Krantz ::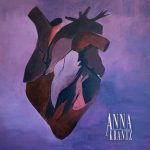 With an absolute powerhouse of a voice full of character and technical prowess, this week I have been loving the folk/rock sound of Dublin-based songwriter Anna Krantz. Her latest release 'Unacceptable' was inspired by a phone call to a car insurance company in which her occupation as an artist was described as 'unacceptable'. This is a topic that has really come to the fore for artists during the pandemic and will surely ring true for many working in the creative industries.
The track was written over zoom alongside Gráinne Hunt and really embodies the frustration of the current moment. Indeed, you can hear the provocation in Krantz's voice as it cuts across a simple but beautiful acoustic guitar line. It is a really impressive track that manages to explore social commentary without feeling cliché.
:: EP2! – JPEGMAFIA ::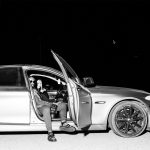 JPEGMAFIA has always been a rapper both ahead of his time, and very much of his time. His verses are often hilarious and poignant, stylishly swinging between subversion and relish of rap conventions as he jabs at truths that will make you squirm or find validation. His first EP of 2020, simply titled EP!, was a compilation of absolute bangers he recorded and released throughout the year. In early 2021, he followed it up with the glorious, down-tempo EP2!, a project he co-produced with James Blake in December 2020.
On EP2!, Peggy channels darker feelings and thoughts accrued over the past year (and then some). His sweetly Auto-Tuned voice flows over bassy, lush beats reminiscent of DJ Screw, and he drags neoliberals and the alt-right alike, because racism in all its manifestations is…still racism. Charismatic and sarcastic as ever, he turns tongue-in-cheek phrases like "I love my baby like Trump loves Putin, in the deepest way" on "FIX URSELF!" and threatens Proud Boys with aplomb on "FEED HER!". Unapologetically explicit and immaculately cool, JPEG never fails to give us plenty to talk and think about.
:: "Wild Again" – Ava Kay ::
Canadian singer/songwriter Ava Kay has dropped her debut single "Wild Again." Her spine-tingling sound creates the same feeling you get with that first sip of coffee in the morning, or the sensation of wet sand between your toes. Instantly warming the soul, "Wild Again" delivers a sense of freedom and serenity. Kay shares, "I often crave calm, reflective music myself and I wanted to be able to create songs that were true to that." The single shimmers with vibrancy and color, with Kay's impressive vocals displayed like a glorious peacock showing off it's feathers. Intoxicating to say the least, her music will resonate through every inch of your body.
This Toronto artist breathes new life into the "cinematic pop" genre, giving it a flare of her own through scenic strings and contemplative melodies. As well as her solo project, Kay pens hits for others, having collaborated with the likes of Grammy award-winning producer Afrojack and Britain's Got Talent/Eurovision finalist Ryan O'Shaughnessy, to name a few. We'll be hearing a lot more from Ava Kay, that's for sure.
:: "Lady Daisy" – Brother Valiant ::
Ever been in the type of relationship that goes from one emotional extreme to another. Brother Valiant's single "Lady Daisy" is about that kind of crazy behavior and the need to remedy those mistakes that have arisen from it. With dreamy acoustic guitars and warm earnest vocals, you can feel the raw passion with every lush layered note.
The project was started by singer-songwriter Alex Amsterdam in 2013, with tracks recorded in a basement in New Jersey. Influenced by musical legends like Paul Simon and Conor Oberst, their gripping folk sound enchants listeners, serenading them with a soothing quality. Brother Valiant's deep sense of adventure always shines through in each of their unique offerings.
:: "Sensitive" – Richie Quake ::
If there ever comes a day where COVID really does go away, then we all really will be able to genuinely chill out for good. 'Till then, super-soothing tracks like Richie Quake's "Sensitive" are the next best thing. This Brooklyn-based artist has developed a knack for creating calm and absorbing music of this nature ever since he stepped into the game with his 2019 debut EP, Paradise Dreams. Richie has continued to hone his dreamy-pop craft with his new songs in recent months, including "Lonely Heart" and "Weight," but listening to "Sensitive" is a chance to really see the man shine like rarely before.
Many artists achieve their best work when they cover important personal ground in their lyrics. Richie Quake demonstrates that rule by addressing the matters that he and his ex-girlfriend never got to tend to in pre-breakup times. "This song is basically the conversation that I wish I'd been able to have with her when we were together," he explains. "[It's] about being in love with someone but still feeling like they don't really understand your needs." Such mature thematic fare, along with lulling vocals and thumping production, makes "Sensitive" proof of just how much of a seasoned pro Richie Quake has quickly become in his relatively short time in the game.
:: jams EP – luna li ::
Canadian multi-instrumentalist Luna Li recently compiled her viral Tik Tok ditties into the aptly-named, 10-minute jams EP. A young virtuoso, she plays every part on every minute-long track, from suave bass lines to splendorous harp melodies that evoke Khruangbin's cool grooves. Immediately transportive, "cloud castle" is a lush opener out of the most enchanting of dreams, and she shows off her impressive chops as a guitarist on standout track "staying in," complete with magical, sweeping violins. Li forges a modern romance, spicing up bedroom pop vibes, hip beats, and impeccable production with a classical flair. DIY to her core, her sprawling talents are revivifying injections in the indie music scene, in Toronto and beyond.
:: "leichter//kälter" – Edwin Rosen ::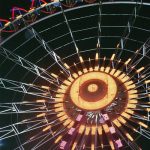 Packed with '80s-esque synths, driving club beats and tinged with grungey harmonies, "leichter//kälter" is the kind of track you can imagine hearing at the end credits of a dark but endearing coming of age film. I'm thinking 'Perks of Being a Wallflower', 'Whip It', emo Tumblr era vibes if you get my drift. If you don't (!) then I'm sure that the released atmospheric music video visualises it perfectly. Filmed with a grainy handheld camera, neon is at the centre of the aesthetic and as the video progresses, so too does the presence of light giving the impressive effect of waking up.
Rosen himself invented the genre "neueneue deutsche welle" for his '80s-inspired new wave/post punk, which evokes associations to the likes of Joy Division, Boy Harsher and Molchat Doma. It perfectly sums up his sound and "leichter//kälter" has quickly racked up over 1 million streams thanks to it's presence on the app TikTok. Excitingly, Rosen has recently re-released the track alongside similarly anthemic, Gen-Z track 'SSS' which foreshadows exciting things to come in 2021 for this brilliant young artist.
:: "Flowers" – Julian Skiboat  ::
Hailing from San Antonio, 24-year-old Julian Skiboat unleashes another new banger with "Flowers." Simplicity is key when it comes to the music of Skiboat, who usually records all of his music on his iPhone 5 alone. With a little additional help this time from producer Peter Kuli, "Flowers" oozes with a coolness and flamboyant edge. The slow-paced tune features sleepy vocals and an unornamented guitar, where you can hear each and every slide.
The young Texan provides the perfect mellow tune to accompany you when you're feeling a little worse for wear, while simultaneously reminding you that there's always light at the end of the tunnel. So let Skiboat sweep you away, up into the clouds with his hypnotic jazz-soaked sounds.
:: "Cellophane" – Chris Malinchak ft. Starling ::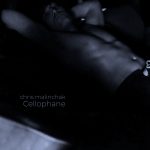 A wavy, silken electro-dance pop number, "Cellophane" puts me in a state of woozy euphoria. Chris Malinchak's first release of 2021 finds the New Jersey-based producer/DJ/pianist teaming up with Atwood favorite Starling to deliver a hypnotizing seduction. Together, they weave listeners through a sublime moment of zen away and apart from the restlessness of the everyday. Though Starling's lyrics evoke a tension of their own, Malinchak balances this out through an intoxicating mix of driving percussion, lush brass, funky guitars, and warbly keyboards. It's enough to whisk us into a daydream for at least a minute or three.
To the deep blue sea
To the deepest part I'll let it out of me
With his hungry heart
I'll take it all or else I'll fall apart
Oooooh A storm's a comin'
Oooooh And there's nothing you can do
Nothing you can do
Ooh ooh ooh ooh
Black shadow bullets over you
Ooh ooh ooh ooh
Cellophane kisses now you're through
:: "Spiderman (Post Pop Remix)" – Skofee ::
Alt-pop artist Skofee's thrilling remix of her single "Spiderman" glistens with pulsating sparkly synths and confident, seductive vocals. She's reinvented the fiery track fans know and love courtesy of Stefan Skarbek AKA Post Pop. The remix's feel-good energy and upbeat elegance, instantly lures you in. Post pop has written and produced renowned artist such as Amy Winehouse and Lily Allen and takes the already magnetizing track to a whole other level.
Skofee is known for her rich textured harmonies. Her wistful, glowing soundscapes paired with sincere lyricism create an essence of intimacy. Using her masterful music to work through deep emotions, she wears her heart on her sleeve and puts her flaws on display. Listeners connect with her personal accounts and raw vulnerability.
— — — —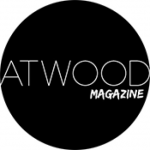 :: Weekly Roundup ::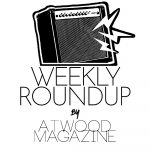 ---
:: This Week's Features ::
---