Every Friday, Atwood Magazine's staff share what they've been listening to that week – a song, an album, an artist – whatever's been having an impact on them, in the moment. Here's this week's weekly roundup!
— — — —
— —
:: "Peer Pressure" – James Bay ::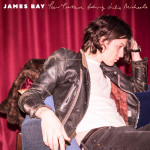 What began as this week's roundup piece ended up becoming a full-fledged article on James Bay, so I've chosen to condense my thoughts here. After experiencing James Bay at the Beacon Theatre this week, I feel the need to set the record straight: While many may not love his recently-adopted "cool guy" image, James Bay remains one of the most talented singers, songwriters, and performers of our time. It's time we all learn to "let it go."
We feel the extent of Bay's emotive depths in "Peer Pressure," the fragile and heartfelt song he released last month. A duet featuring Julia Michaels on vocals, "Peer Pressure" finds Bay stripping himself to his core in an emotional onslaught of vulnerability. "I don't usually give in to peer pressure, but I'll give in to yours," he sings sweetly, first over a lone acoustic guitar and later alongside an evocative band arrangement.
Seven texts, 2AM
Halfway dressed, all saying, "Call me up"
You can't sleep, you're testing me
Bad but sweet and I'm
just tryna keep it together, oh
And now you're sayin'
Put your hands on my body
just like you think you know me
Want your heart beating on me,
don't leave me hot and lonely
I don't usually give in to peer pressure
But I'll give in to yours
He's essentially setting his soul on fire. It's a complete surrender of himself to someone else; a confession of utmost love and devotion. Read more here!
---
:: "i need to be alone" – girl in red ::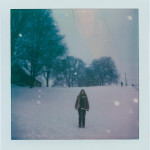 The queen of being relatable strikes gain, this time singing about the overwhelming feeling you may get after being around people for too long, and yearning to have your time and space to yourself. As someone who has social anxiety and craves alone time more than anything, girl in red's "i need to be alone" makes me feel very seen and understood. Some people don't get it, it's not cool to say you just want to hang out by yourself for a little bit (but you should because self care is more important than looking cool!), so to have someone put all these feelings into song really gets me in the best way
I love how the lyrics don't sugarcoat anything or dance around the subject with metaphors, enough rose-coloured glasses, girl in red says things like they are and it's so refreshing to hear them especially when speaking about mental health. I love how the video documents both introspective quiet moments and also the feeling of being onstage and performing and being surrounded by people – we're all normal and trying to navigate life, even if some of us need some more alone time than others in the process. I'm such a huge fan of girl in red's work, and seeing her star rise has been so exciting. She's a necessary voice in today's music, especially in songs like this when she breaks down all conventions and isn't afraid to be direct with her lyrics. Introverts, gather round, we've found our leader, now let's listen to this song on repeat while we enjoy some time by ourselves.
---
:: Optimal Lifestyles – Pkew Pkew Pkew ::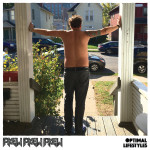 This is a sloppy garage punk masterpiece.  Listening to Optimal Lifestyles is like drinking yourself to a blackout because you already know you're going to be hungover tomorrow.  The songs are catchy, hard-hitting, and honest in the way that you could only be by staying out until 3AM when you have to be up at 7.  Frontman Mark Warne sums all this up on "The Polynesian":
This place is deader than that pool guy's eyes
This place makes me feel like we're the last ones alive
And, for that, I kind of like its vibe
It's a song about looking for trouble, drinking and partying, and waterslides.  It's the type of fun that outruns death: joy in spite of despair.  Songs like "Passed Out" or "I Don't Matter At All" are bleak subject matter delivered with celebratory sing-alongs.  The songs are simple pleasures about simple pleasures (see: "I Wanna See a Wolf").  The album's highlight though is "Adult Party," a midtempo anthem reminiscent of Green Day's Warning about hating the mundanity of aging.  Warnes snears:
Adult party
Eight to twelve-thirty
Split a six pack and get to bed early
"It's nice to see you"
That's all I said
There's a coatpile on the bed
and three dips in the spread.
He's so sarcastic as he delivers this chorus and his anger at the dullness of the whole affair grows. It takes something that seems sort of like a rite of passage for any twenty-something, but it's also showing the mass of anxiety that surrounds going to these events and not feeling like you have your life together.  Warnes expresses his self-awareness of "drinking more than everyone here combined," and it ends with him railing against the whole lot: rich kids, fucking young professionals, and people who wear snap-brims.  It's a rage against aging and maturity that's simultaneously mature even if you're dumping beer on a coatpile.
---
:: "La De Da" – Ralph Pelleymounter ::
"La De Da" serves as the debut single release of Ralph Pelleymounter, vocalist of British indie-rock band To Kill A King, and effortlessly intertwines his idiosyncratically captivating vocal with endlessly absorbing production. A delightfully dynamic energy flows throughout every inch of this song while Ralph's engagingly introspective lyricism showcases his incredible songwriting talent.
Ralph has evidently revelled in his new-found artistic freedom with "La De Da", creating a uniquely original track that draws influences from a wide-array of influences including country, folk and punk. In the coming months, Ralph is set to go on tour in the UK with Keston Cobblers Club where he'll offer fans an exciting opportunity to hear new material from his forthcoming debut solo album.
---
:: "show off" – Rad Cat ft. Dylan Matthew ::
Alex Killian, San Francisco, California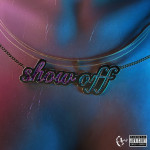 I can't pass up a track that makes my long commutes fun, and lately it's been "show off." The Rad Cat track showcases awe and magnetism towards a love interest with the tendency to flex and flaunt.
You got everybody goin' crazy
Got 'em talkin' 'bout you on the daily,
Play it cool
You know everything you do wavy,
Sippin' margaritas while they hating
That's so you
The vocals are clean and emotive over bouncy synth and bass driven production. If you've ever sat back and watched your bae do their thing and in that moment felt just how much you want them, this song displays that feeling perfectly. It's fun and flirty, bright and fun, groovy with some swag. It ticks all the boxes for a day party bop, with a beat you can dance to and tight, sticky lyrics over tantalizing hooks. Rad Cat does an exceptional job here creating a track with both intention and style — one that expresses emotion as much as it inspires movement. It's no secret I love a catchy synth pop bop, and this one's a guaranteed staple in my sun soaked playlists this year.
---
:: "Watch Me Read You" – Odette ::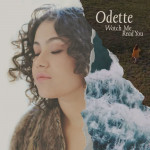 Odette's "Watch Me Read You" exemplifies the power of language, the song succinctly switching between spoken word and R&B tinged pop. 'Watch me read you/ Like words ripped right off the page/ Another ghost, another day/ Of melancholy, UV rays' goes the pacing of verse four. 'Now read me:/ Red wine, copper stained/ With curly hair and crazy eyes/ Impulsive mouth/ She loves the rain/ But not the dark' follows verse 5. The words are an incessant outpour released upon a mesmeric pitter pattering of piano which, in the chorus, turn to a harmonious flow as Odette sings, "We never wanted to be more than just a silhouette."
Odette is Georgia Odette Sallybanks, a Sydney based singer-songwriter who released her debut album To A Stranger last year. "Lotus Eaters" on the album follows a similar kind of structure with both songs also exploring identity. But there's an instant added charm to "Watch Me Read You", the listener taken on a journey guided by the alternation of words and music.
---
:: "Fashionista" – Chai ::
Chai are fed up with the pressure of cuteness imposed on them by their home country of Japan. With a little translating action, the Nagoya disco-punk quartet's message is loud and clear on their ferocious sophomore album, PUNK — particularly on standout single "Fashionista." Over fiery guitar riffs, Chai proclaim their opposition to standards of high fashion, luxe beauty, and kawaii.
Someone's trend, it's a shame!
Someone's rules, it's a shame!
Someone's standard, it's a shame!
There's no mistake
So we are the fashionista
On the surface, "Fashionista" is simply an ode to wearing the clothes you like without shame, but for many — women in particular — carrying out the confidence to wear literally whatever you want can be difficult. Chai are making it easier with their joyous, playful punk, insisting that anyone can be a couture icon.
---
:: "Tea Party" – The Shakers ::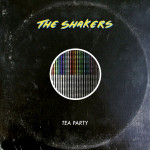 South London based Disco Rock quintet and longtime friends; The Shakers are back with a fresh surf-rock single. Laden with guitar riffs, groovey bass lines and upbeat drums, their new single "Tea Party" is another step forward for The Shakers, released via their own label: Infinity Cactus records. "Tea Party"'s instrumentation carries a strong, punchy presence, filled with rock'n'roll catchy riffs and pounding drums, yet doesn't overwhelm, falling pleasantly within the realms of Indie-pop / Rock and making for a powerful listen.
The self-produced track is the perfect encapsulation of their vibrant guitar-led sonics; with melodic hooks punctuating a hazy soundscape.  Already set to perform on many impressive festival stages later this year, 'Tea Party' should see the band continue their upward trajectory.
"Following the theme of independence, essentially the song describes one of those parties where the only guests are a group of close friends and you can be as weird as you want," say The Shakers. "We are trying to capture the mercurial moment of unexpected joy of time spent with good friends away from any of the influences of the uncertainties of life."
---
:: "Best Believe" – UNBLOOM ::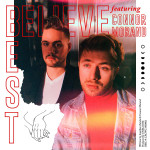 UNBLOOM's previous single release "Lost Myself" saw him intertwine intelligent introspective lyricism with exhilaratingly spirited electronic production. The ever-increasing popularity of streaming services has ushered in a seemingly endless number of electronic but there's something stingingly singular about UNBLOOM that makes him stand out in extraordinarily enticing way.
His latest release "Best Believe" sees him team up with fellow Canadian Connor Morand to explore the sometimes-unsettling reality of romantic entanglements. The production is electrifying fresh and multi-layered, seemingly exciting with something new every other second. While the track's lyricism paints a brutally honest picture of the soul-crushing struggles you can infrequently encounter in a relationship, the track's brilliantly vibrant production and anthemic chorus reminds you that all the trials and tribulations are ultimately worth it.
"Best Believe" is arguably UNBLOOM's best track yet; an impressive feat considering his awe-inspiring back catalogue. With tunes like this, it surely won't be long before UNBLOOM's music is everywhere.
— — — —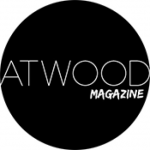 ---
:: This Week's Features ::