Atwood Magazine's staff celebrates Valentine's Day 2023 with a special playlist of our favorite new love songs!
❤️ ❤️
featuring music by Alice Pisano, Annelle Staal, Beabadoobee, Coline Creuzot, Hovvdy, Johnnyswim, Kacey Musgraves, Laufey, Local Natives, Maren Morris, SiR, St. Humain, Stephen Sanchez, The 1975, The Chairs, The Greeting Committee, & Wet Leg!
Our Favorite New Love Songs!
Valentine's Day 2023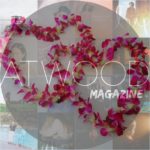 "I blinked and suddenly I had a Valentine." Laufey's defintive dreamy vocals are easily recognisable, as she transports us to early love and wonders. With classic arrangements akin to the Ella Fitzgerald and Louis Armstrong era, "Valentine" speaks to experiencing love for the very first time – the giddiness of standing on that ledge right before you leap straight in to love. A modern refresh on a genre filled to the brim with timelessness and nostalgia, "Valentine" is reminiscent of a yearning innocence – and we can't help but be transported back to our own dreamscapes of first love and the color of it all. – Rachel Min Leong
"I'm in Love With You"
by The 1975
The 1975's music is nothing, if not multi-faceted, nuanced, and layered in subtle messages and double meanings, but one thing everyone seems to have generally agreed on is that their fifth album is a collection of love songs – many of which have already become personal favorites for me. Love lies at the core of Being Funny in a Foreign Language, a softly stunning masterpiece that aches with intimacy's raw intensity, all while celebrating, commemorating, embracing, and otherwise basking in the warm glow of love and its one-to-one connection.
All-consuming tunes like "Oh Caroline" and "Happiness" shine with an irresistible sunny, sweet bliss, but the standout track that says it all so unapologetically and unconditionally is the buoyant "I'm in Love With You," an uplifting, smile-inducing, heart-on-sleeve pop anthem that radiates passion, vulnerability, and pure love-soaked euphoria. The romantic in me keeps falling for this song over and over again; love is an invigorating, intoxicating experience, and through "I'm in Love With You," The 1975 don't just bring those beautiful feelings to life in their music – but they immerse my ears, my heart, and my soul in love's ecstasy. When you're in love, every day is full of hope, and every morning dawns a new adventure full of potential and possibility. Life has a rosy glow, and even its worst moments don't hurt quite as bad as they might have, once upon a time.
For me, this song a four-minute soundtrack to that never-ending excitement. "I'm in Love With You" is a spirited, cinematic, and soaring reminder of what it feels like to be truly, madly, deeply in love with someone. – Mitch Mosk
"Being In Love"
by Wet Leg
Cynical as it may be, this song takes a witty and self-sardonic approach at the discomfort of being in love. While they compare the sensation with losing your appetite, being gut-punched, and the world caving it, it's not only tolerable, it feels kinda good. And I think that their exaggeration of the agony of falling in love is a poignient way of highlighting its relentless power. Though you lose sleep, your appetite, your sanity (if you're lucky), you willingly endure it because love means more than its inconveniences. In the music, too, there's a fine line between the pain and pleasure. The verses are bare and staccato. The drum feels like a pounding heart, the guitar rushing blood, the synths a shrill and hair-raising spike of anxiety. And then when you're reminded of the root of this nervousness, being in love, it transforms to a flowing, vibrant eruption of bliss.
The song's tightrope between "is this worth it?" and "it's definitely worth it" can best be summed up by a Nicole Kidman quote that doesn't leave my mind. "Somehow, pain feels good in a place like this." – Lilly Eason
"Glue Song"
by Beabadoobee
Being seen and loved by someone is a feeling like no other. Lighting up every time they are around, being excited to tell them about your day, enjoying their mere presence is truly something magical. Beabadoobee's "Glue Song" is the perfect soundtrack for the honeymoon stage of a relationship, relishing in the small moments of being together and wearing a constant love struck smile on your face. "Glue Song" opens with a muted strumming acoustic guitar, swelling violins and Beabadoobee's breathy, yearning vocals. They say that when you're in love all the cliche's begin to resonate, the simplicity and sincerity in the opening statement "I've never known someone like you" may seem obvious to some but it is such an endearing sentiment that you can't help but smile to. The song is sweet and sappy in all of the best ways, featuring lyrics like, "Never thought I'd find you/ But you're here/ And so I love you." They're simple but heartwarming; sometimes love isn't complicated – it's pure and something to bask in, which is exactly the kind of love song Beabadoobee created for this Valentine's Day. – Minna Abdel-Gawad
"Wrapped Inside of Your Arms"
by The Greeting Committee
There is nothing compared to the feeling of loving someone and knowing that you are loved right back. The Greeting Committee capture this notion of everlasting love within their single, "Wrapped Inside of Your Arms," the seventh track off of their sophomore record, Dandelion.
"Oh, isn't it funny how a year can pass and I feel unchanged? Oh, isn't it funny how a year can pass and I need more days with you?" lead singer Addie Sartino sings as her soft vocals smoothly intertwine with gentle fingerpicking melodies plucked out on the guitar. Her words are full of blissful wonder as she voices this devotional outpouring of unconditional affection; but there is no trace of hesitation or fear in Sartino's adamant declarations of love, "I'll find a way to reach you, in every life, I'll see you," she asserts, confident that this love will stand the test of time; transcending universes and lifetimes. I hope that you get to spend this Valentine's day season with someone who makes you feel as though the world is wrapped inside of their arms. – Sophie Severs
"I Can't Love You Anymore"
by Maren Morris
"I Can't Love You Anymore" attempts to put into words how much you love someone. You can easily tell them why but trying to tell someone how much you love them is a hopeless task. The song is organic and warm and has that lovelorn country song sound without the artificial twang. It is my perfect love song for Valentine's Day. – Emily Algar
"Pretty Girls"
by Alice Pisano
"Pretty Girls" talks about the totally intoxicating, all-encompassing, smitten feeling you get at the beginning of a relationship. When all you can do is think about that certain someone in your life. The Italian born, London based artist sings, "I can't get you out of my head, when I'm trying to sleep and I'm lying in my bed." However, the loved-up track takes a turn when Pisano finds out her loved one is playing games. With great love comes great heartbreak and that's exactly what Pisano touches on in this single, as well as the rest of her EP, Shattered But Still Cool. The entirety of the EP shows the musician on her love journey, from dating apps, the excitement of a new spark and falling deeply in love. – Joe Beer
"Devastating"
by Johnnyswim
Johnnyswim released a love song in 2021 that has yet to be beat. With lyrics like, "I wanna love you 'til it's devastating, until the dirt cries and my grave is waiting. Is it even worth it if there ain't heartbreak waiting? I wanna love you 'til it's devastating" followed by, ring on my finger tag on my toe That means we made it," this song is the closest thing there is to capturing the feeling of being truly, deeply, madly in love. Not to be mistaken with fleeting, passionate romance, but with lifelong – we're in this together no matter what – love. "Devastating" by Johnnyswim is what love is. – Kelly M Dorogy
"Until I Found You"
by Stephen Sanchez
Admittedly I've written about singer/songwriter Stephen Sanchez quite a lot recently – not only is he one of Atwood Magazine's 2023 Artists to Watch, but also his dreamy new song "Evangeline" is, to quote myself, "dulcet romance manifest in beautiful, sweetly soaring balladry." That song also deserves its place on this Valentine's Day playlist, but the track that never fails to soothe and stir my heart – that inevitably gets it beating a mile a minute – is "Until I Found You," Sanchez's romantic confessional about discovering love in someone special, after not believing in it for the majority of his life.
Oh, I used to say…
"I would never fall in love
again until I found her"
I said, "I would never fall,
unless it's you I fall into"
I was lost within the darkness,
but then I found her
I found you…
A bona fide crooner, this heartfelt outpouring was inspired by the sounds of the 1950s and '60s, and sees Sanchez singing soulfully over heavily reverb-soaked guitars and gentle, swinging drums. His words, and his entire performance, reminds us of what it felt like to fall in love for the very first time: That roller-coaster of emotional reckoning, where euphoria meets fear and dread, where we finally drop our guards and allow ourselves to be fully immersed in something that may not last forever, but in the moment feels limitless and everlasting.
There's no pain like love, and there's no passion like love. "Until I Found You" captures that coalescence in a dramatic, beautiful, sweet surrender. – Mitch Mosk
"For Love"
by Coline Creuzot
Confident, sultry R&B artist Coline Creuzot's track "For Love" is a radiant piece dedicated to all those in our lives who give us the love and appreciation we deserve. With stunning, soulful vocals gliding over vibrant, bouncing beats the song is the ideal Valentine's Day anthem making hearts soar. There is also a slowed down remix that seduces us with the offering's mesmerizing, misty production. Whichever version you listen to this holiday it is sure to get you in the mood. – Chloe Robinson
"Can't Help Falling in Love"
by Kacey Musgraves
Love at its finest does not understand time. It does not know how to be confined. It is wild, liberating and warm. It is indescribable. But in 1961, The King of Rock 'n' Roll, Elvis Presley, introduced the world to a song that came pretty close to describing that irresistible feeling. A song where "fools rush in" because they just "can't help falling in love."
Known as one of the greatest love songs of all time, "Can't Help Falling in Love" got a new, charming and endearing flare in the 2022 film Elvis. Kacey Musgraves' rendition of the classic is slower, piano driven and breathtakingly gorgeous. As she softly sings, "Take my hand/ Take my whole life too/ For I can't help falling in love with you," she tugs on the heartstrings just like Presley did, the song capturing the loss of control and beautifully articulating the surrender to love. – Lauren Turner
Love happens every day, all around us, when we least expect it – you know when you feel it, of course, and Local Natives wonderfully capture the sweet, quiet moments of what they've described as a "budding romance." The scene is set easily and in a poignant way, capturing that feeling of being pleasantly buzzed around someone you care about deeply ("You were going crazy in the lobby/Little champagne and you just lose your mind"). But there's something deeper, too — as vocalist Taylor David Rice sings, "One day, our children will have your eyes." Again, when you know, you just know. – Beau Hayhoe
Valentine's Day isn't always spent celebrating the love shared between romantic partners, and it doesn't always live up to our expectations even if it is spent with a lover. Candlelit dinners and red rose bouquets aside, it isn't always a bad thing that many are left reminiscing on and romanticizing the mere prospect of love, and, for this reason, "Aphrodite" by The Chairs is perfect for lovestruck and lovesick lovers alike.
With jazzy percussions and groovy guitar riffs, The Chairs wistfully recall memories shared with a past lover and teeter the line between "reality and daydream." But, past or present, romantic or not, this song proves to us all that love is something we'll never truly be able to get enough of. – Isabella Le
"Nothing Even Matters"
by SiR
Love comes around in many forms, at many different junctures in our lives, sometimes completely unexpectedly. This love song is especially relatable for romantics who have had a hard time in relationships, and resolve to simply remain alone than to put themselves through more heartbreak. Then, like a serendipitous wish come true, someone special comes into their life. Having listened to Inglewood's SiR for years, there is something profoundly gratifying in listening to an artist bare his soul about love after years of singing about heartbreak.
"Nothin' even matters, no one loves me better / I want this forever," he sings. The 36-year old singer recently welcomed a daughter that he can't stop gushing about, which could be the catalyst for his more affectionate music. The smooth and dreamy R&B production is delicate against SiR's crooning vocals. "You make me want to be a better man," he sings. "I'm getting stronger than I've ever been." – Ankita Bhanot
A radiant embrace of the present brimming with sweet guitars and tender harmonies, Hovvdy's "True Love" is an intimate song of comfort and connection; of opening yourself up to the world and those around you, accepting yourself and your self-worth, and just maybe finding some kind of temporary balance within and peace with a world at rest. The lead single and title track off the Texas duo's fourth album (released in 2021), "True Love" dwells in a bright and dusty sonic space of hazy revelry and dreamy reverie, carefully balancing sun-kissed charm with Hovvdy's more familiar melancholy.
Tell me how do you feel today?
Woke up so down, tired from sleeping
Like my old song, colorful houses
They keep my head up, I'm still walking
You comfort me, Rosy
You comfort me, Rosy
The result is a feel-good experience with heart and edge – one that breathes with a beautiful, bold display of vulnerability and appreciation. Hovvdy's performance is calming and exhilarating all at once, an emotional rapture that wraps us in waves of warmth as they weave spellbinding harmonies over a lush instrumental tapestry. For all that they find comfort in Rosy, I can – and do – find comfort within this song. – Mitch Mosk
"Tonight"
by Annelle Staal
Dreamy indie pop artist Annelle Staal's new single "Tonight" is a lush, shimmering anthem for anyone ready to fall hard and fast. They sing of finding love by the fire, and that tender warmth is felt tremendously. Their comforting, passionate vocals skating atop glowing guitars set the mood perfectly. Growing up in the South a closeted queer artist, it was not always easy to wear their heart on their sleeve. Now they bare it all in this unapologetic ode to basking in the beauty of love. The song emits a bold, freeing feeling as if anything is possible. That is the power of love, and Staal wraps us up in that infectious energy. – Chloe Robinson
"Wanna Talk"
by St. Humain
Sydney artist St. Humain speaks of the awkwardness you come across when you're trying to chat up a new love interest. We've all been there – desperately wanting to talk to someone you've been crushing on, but nervous to make the first move. The overall message is about finding your inner-confidence to just be completely yourself, so that your new date can see you for who you are. First dates are always going to be awkward, but if we just let those walls down, we can begin to form strong relationships. – Joe Beer
❤️ ❤️ ❤️ ❤️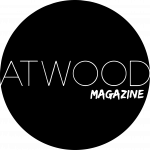 ? © Peggy2012CREATIVELENZ